Dates for the Salone del Mobile.Milano 2023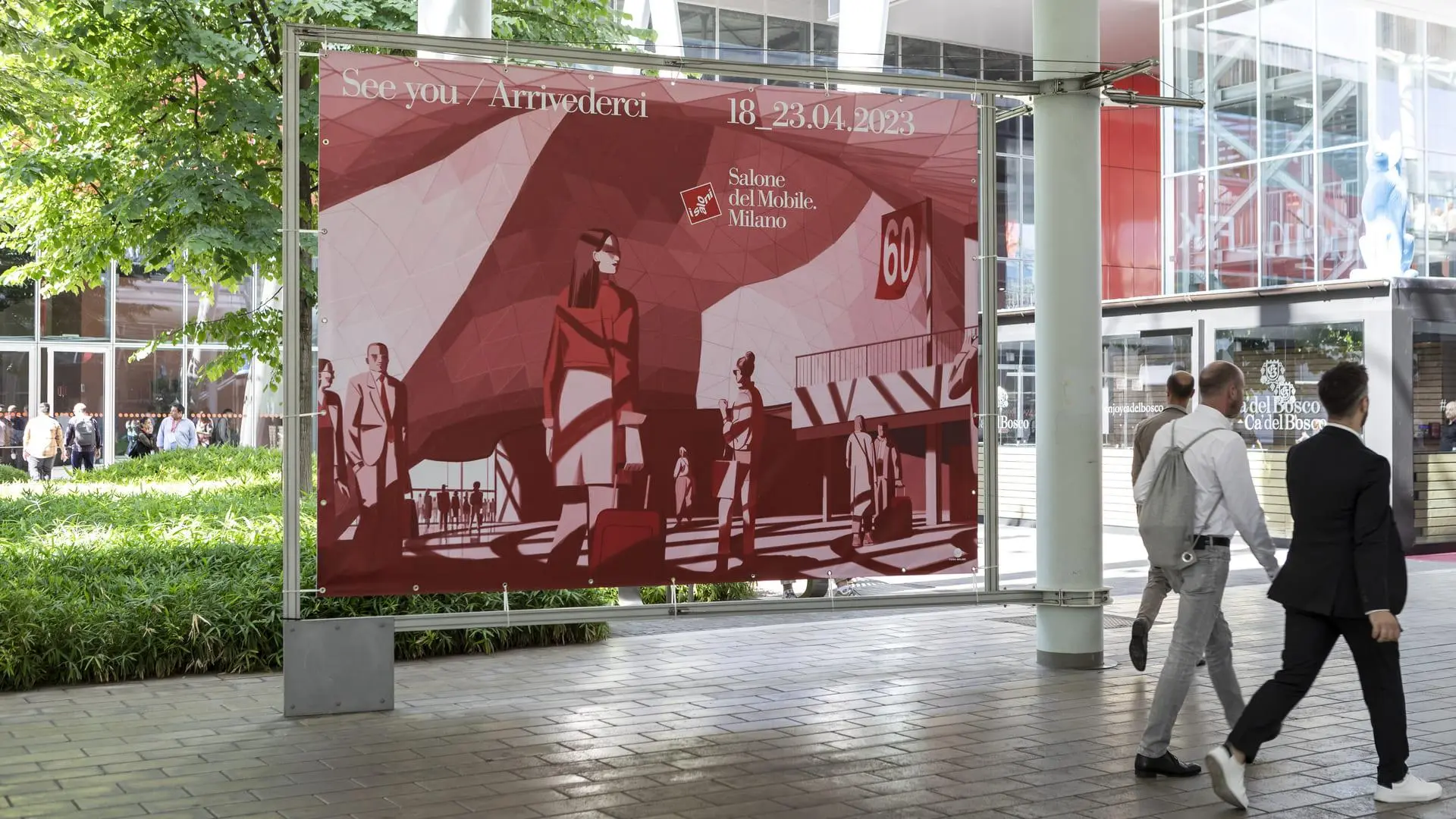 From April 18 to 23, 2023, the appointment with the Salone del Mobile.Milano events and the 23rd edition of the biennial Euroluce returns
The Salone del Mobile.Milano is looking ahead to the 2023 edition, which will be held in the Fiera Milano district in Rho from April 18 to 23, with Maria Porro reconfirmed as its president.
During this 61st edition, the annual events International Furnishing Accessories Exhibition, Workplace 3.0, the third edition of S.Project and the event dedicated to schools, universities and under-35 designers SaloneSatellite - which celebrates its 24th edition in 2023 - will be held among the pavilions.
Also eagerly awaited is the return of Euroluce, the event dedicated to lighting design, which after a 4-year hiatus brings the best brands in the industry to the pavilions. The last edition was attended by more than 420 exhibitors, half of whom came from abroad, who met and confronted each other on technological and lighting innovation, eco-sustainability of lighting appliances and sources, energy saving and the most up-to-date software, including home automation and IoT.
As usual, the events will be accompanied by a jam-packed cultural program, yet to be unveiled, full of outstanding guests who will bring to the stage unprecedented perspectives and exclusive viewpoints on the world of design.
The Salone del Mobile 2023 will again be an unmissable occasion, an opportunity for the entire sector to come together, discuss their particular projects, swap and share ideas and, not least, it will be a chance to catch up again with our international community and take stock of the current state of the design industry, along with all of its key players.
Read also the interview with Maria Porro, a foretaste of Salone del Mobile 2023
Taking a sustainable approach to social, environmental and economic issues is a value that the Salone del Mobile.Milano has always considered important and, now more than ever, absolutely paramount. Now, the process of obtaining ISO 20121 certification for sustainable events management is already up and running. 
Read more on our Sustainability page
In the months leading up to the 61st edition, all the latest news, exclusive content, designer opinions, company insights, essential visit information and more will accompany us to the 2023 Salone on the salonemilano.it digital platform.
Read here to find out all the details of the Salone del Mobile.Milano 2023
Sign up to receive a preview of all the information about the 2023 edition of the Salone del Mobile.Milano