In conversation with Andrea Tognon and Studiopepe
Add to bookmarks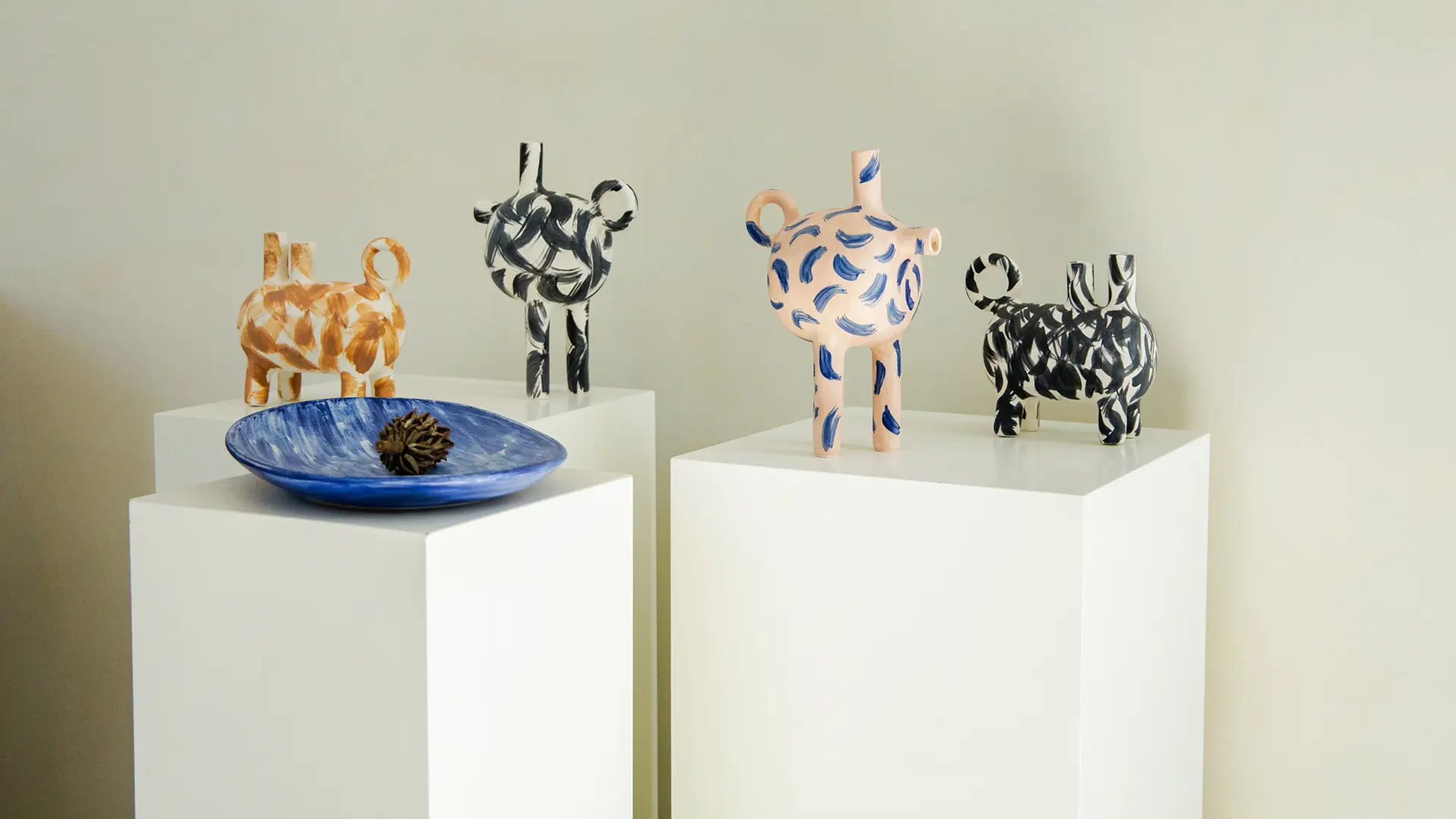 On design, its meaning and its foundations. On decor, rigour and happiness. On sustainability and the future. Arianna Lelli Mami, Chiara Di Pinto and Andrea Tognon discuss their visions.
On a typically damp and foggy Milanese winter afternoon, I cross the threshold of a Thirties building, the sort that makes Gio Ponti or Portaluppi spring to mind. I have no idea what to expect inside. I don't usually have any expectations around the spaces or the people I meet or the things they might tell me. I love being surprised – which is exactly what, in a flat redolent of history and memory, but undeniably contemporary, just like those who inhabit it, Arianna Leli Mami – the owner –  Chiara Di Pinto and Andrea Tognon, manage to achieve. To surprise me, I mean. With a cup of green tea, sitting on the studio carpet, all four of us barefoot, in a conversation that is intimate at times, I begin to understand them. On one hand, it's an ascetic, functional approach, that considers and remains fixed on the object, on its weight, its gravity and the significance of that particular object in a given space – Andrea. On the other, it's an activity that shapes identity, stories that resonate with places and humans, objects that are archetypically reminiscent and aspire to be the archaeology of the future. And much more. An architect who applies the structure of rock music, simple and precise, to his professional approach. Two designers inspired by suggestions and emotions and who also talk about Egyptian wisdom – Arianna – and celestial, astrological truths – Chiara. The upshot is an interesting examination of the meaning and value of design, which touches on all the hottest topics, from the starting point to the clients and the concept of sustainability. 
An idea, a space, a material, a colour: where does a project begin?
Chiara: We start from the meaning of the verb to project, i.e. to look beyond. We try to imagine what a project is intended to achieve, who will live in it, what sort of sensations it should transmit to the people who use it. This basic information is then translated aesthetically through the materials, the forms, the idea that comes to us.  
A vision, almost, comments Arianna who, passionate about Ancient Egypt, ventures a comparison with the visions that came to the Ancient Egyptian queens, through which they communicated with the cosmos and the gods.   
Andrea: I start with the space. Or rather, the first thing I do is to "capture the moment, the instant." To try and understand exactly where we are, what's around us, what will spring from that particular blank page. Then, if it's a question of architecture or interiors, I start with the space, with what there effectively is. If we're talking about an object or a furnishing project, I start with gravity, from a sense of how one thing will marry with another, go on top of another.
Design should ensure that spaces relate to people's actual needs. That they have a function. But functionalising a space also involves the emotional relationship that is instilled between you and the client and between the houses and their inhabitants. How do you solve the equation in your work?
Andrea: For me building a relationship with the other person, with the client who is the other half of the project, is crucial. On one hand I always feel a sort of fascination that I try to incorporate into every job and, on the other, I act as a guide, discussing what is fundamental for someone who, like me, is often involved in the identity-building aspect of the space, triggered by the client's codes.
Arianna: The client issue is always very important to us as designers. Finding the "right" client triggers a seductive relationship, almost a "loving exchange." Of course, you need someone who's willing to open themselves up to you and allow themselves to create "sparks" with you. That doesn't always happen, or only in part, but there are certainly some fantastic, precious moments for those who do our kind of work. 
Chiara: When it comes to objects, when we approach any project, none of the elements we design are isolated, solitary, they are part of a very precise world in which they will live. Therefore we always imagine a relationship between the furniture or the accessory and the space where it will go and the person with whom it will interact. As soon as we think about a piece of furnishing, we immediately give it a name, which means that we give it an identity, a character, a story that will spark its relationship with its owner. This means that it's crucial to imagine and work on the home/inhabitant relationship.
Arianna: When it comes down to it, what the client is doing is performing an act of faith. As it will always be impossible to totally explain or understand a project, the client has to be able to take that leap of faith by trusting the designer, believing in them – and it's our job to help them.
Andrea: It's interesting talking about an act of faith and creating an object by giving it a name. I, on the other hand, have a sort of interior rigour, which means that I never use the word "create" – just "building," designing" "planning." I'm not especially interested in the story, the narrative. Everything comes down to the object, to its function, to its gravity, which is the only universal force that conditions both the object and the person who uses it. While there's a lot of focus on lightness, I engage with heaviness, on weight, which reflects the idea of persistence – which I also think is the greatest form of sustainability. But that's another story.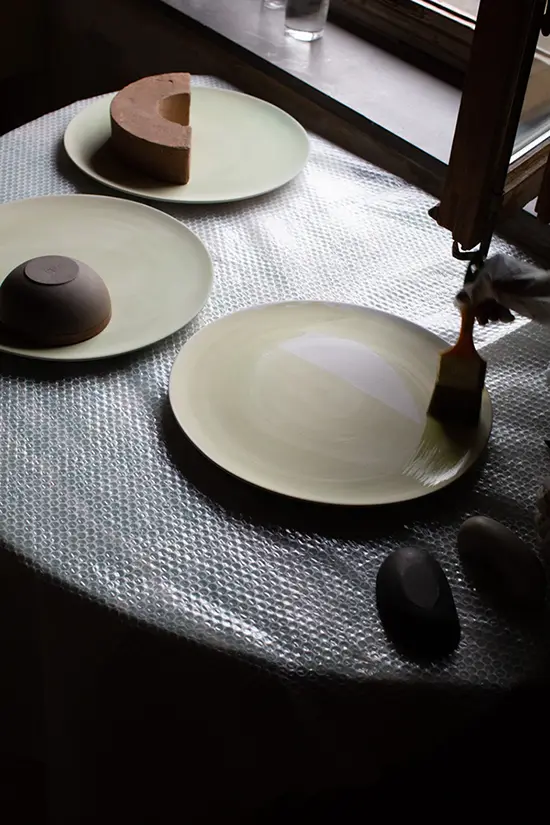 What do architecture and design mean to you today?
Andrea: Transience. We can't attribute the same meaning today as we did two years ago, or even in a week's time. What strikes me is the current emptying out, the loss of meaning. Which isn't a bad thing in itself. If architecture has always stood for power and politics, breaking with meaning could be interesting. I'm thinking about the metaverse, about digital, about technology. The image that sprang to mind as I listened to that question was of a deserted, destroyed Rome: astonishing buildings in ruins or buried beneath the undergrowth. While, on one hand I see this reckless push towards the intangible, which contains an entrepreneurial and visionary element, on the other I feel the pressure of issues such as ecology and sustainability very strongly, and it seems to me that a break with the past is becoming clearer.  
Arianna: It's much easier to find a meaning in architecture. Through it, these days we have an opportunity to push for change, to encourage people to make a step change towards greater sustainability, for example. I'm thinking of architecture in cities, the great open spaces, urban planning. Design, and here I agree with Andrea, produces a more parcelised meaning. What I would like is for our projects to reconnect with nature, in the sense that I would like to see our design go back to being primitive, essential, archetypal. Not an easy thing at all.
Intensity and rigour. Your projects seem to strip decor down to the bare bones, in favour of more essential furnishing - and here I mean decor in the sense of drapery, boiseries, parquet, inlays, rugs, lavish chandeliers. Is that just an impression or is there really a divide between decor and your approach to design?
Chiara: Decor has always been a controversial word. What it really means is the way in which a person perceives a particular detail. For me, decoration could be the veining of a wood, the texture of a certain material. In the sense of something that is added to the design, then no, it's not our thing. However, perhaps we need to  liberate the word a bit, because everything is decorative if you think about it.
Andrea: Earlier we were talking about the identity of a space: if you agree to consider the identity of a space, you agree to get right to the bottom of that space, of that project, of that commission. Wherever they take you. The decor too. I don't use the word "decor" though, I talk about "design." For me, the object and its position is fundamental, in fact its position in the space is almost more important than the object itself. That is the reality of what I do. It can be described in lots of different ways, even as decor, it's not that that upsets me, that's not the point. For me, the reason why an object, a piece of furnishing is precisely where it is, is fundamental.
I'll tell you an anecdote: I've always tried to produce projects connected with who I am, with my innermost identity. I've understood why I have a certain approach to design. Everything is sparked by a musical "imprint," records I listened to when I was three or four, which I know have shaped the way I think about and approach a project. The characteristics of one of those pieces is persistence, the simplicity of the basic structure of rock music. It is on that simplicity that I've built everything I have done. But inside that simplicity, there's something more: a solid base means that there can be a solo, as in the second piece I listened to. But when does that solo finish? When does it have to end? When there's nothing more to say, to add. Knowing when to finish is fundamental and it can be connected with something that overlays it and which, in design, could be called decor. That is one of the most powerful lessons on design I have ever learned. That's the key to  what I am and to how I design.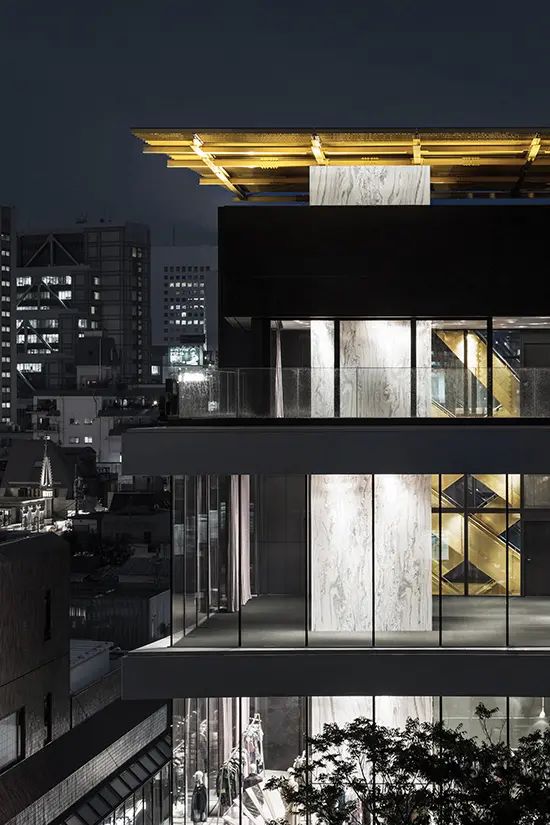 Let's talk about the subject that's on everyone's lips: sustainability. What does it mean to you and what efforts are you making towards it?
Arianna: Maybe designing less.
Chiara: Selecting projects on the basis of the objects we would like to have as part of our daily lives for as long as possible.
Andrea: We stand together: sustainability means persistence.
What is the role of design and architecture in building happiness? Can it be designed?
Andrea: Absolutely not. Fellini's film 8 ½ springs to mind, in which the protagonist goes to see the cardinal and says: "I'm not happy" and the cardinal replies that happiness is not the point. Happiness cannot be designed and that has never been an aspiration of mine. For me it's an instant, a glimmer. Architecture and design can undoubtedly arouse powerful emotions.
Arianna: For me it's an illusion to think that happiness comes from something outside ourselves. Obviously living in a comfy, luminous, "beautiful" environment contributes to wellbeing.
Chiara: I agree with all that. Projects have to resonate with your inner voice to make you feel good. Spaces and objects have huge powers of expression, clearly everyone choses the things that suit them best, things that bring serenity. Talking about happiness is going too far, but we can make people feel good through design.
Do your plans for the future include the Salone del Mobile.Milano?
Arianna: Absolutely. We are working with a gallery on pieces that we see as destined to last, rather as if they were archaeology for the future. They are objects that harness the concept of anthropology, reminiscent of objects that served to underscore something or lift their meaning, such as a throne, an altar … This collection will be presented during Design Week. We're also working on many other projects for all our clients, the companies that will take part in the Salone, which we will unveil in June.
Andrea: Yes, of course. I've had an invitation from a company that isn't involved with design, inviting me to work on a space into which I can pour a bit of my own world, that can speak to the rest of the world about this brand, precisely at the Salone del Mobile.