"A collective and impassioned spirit": Design according to Libby Sellers
Add to bookmarks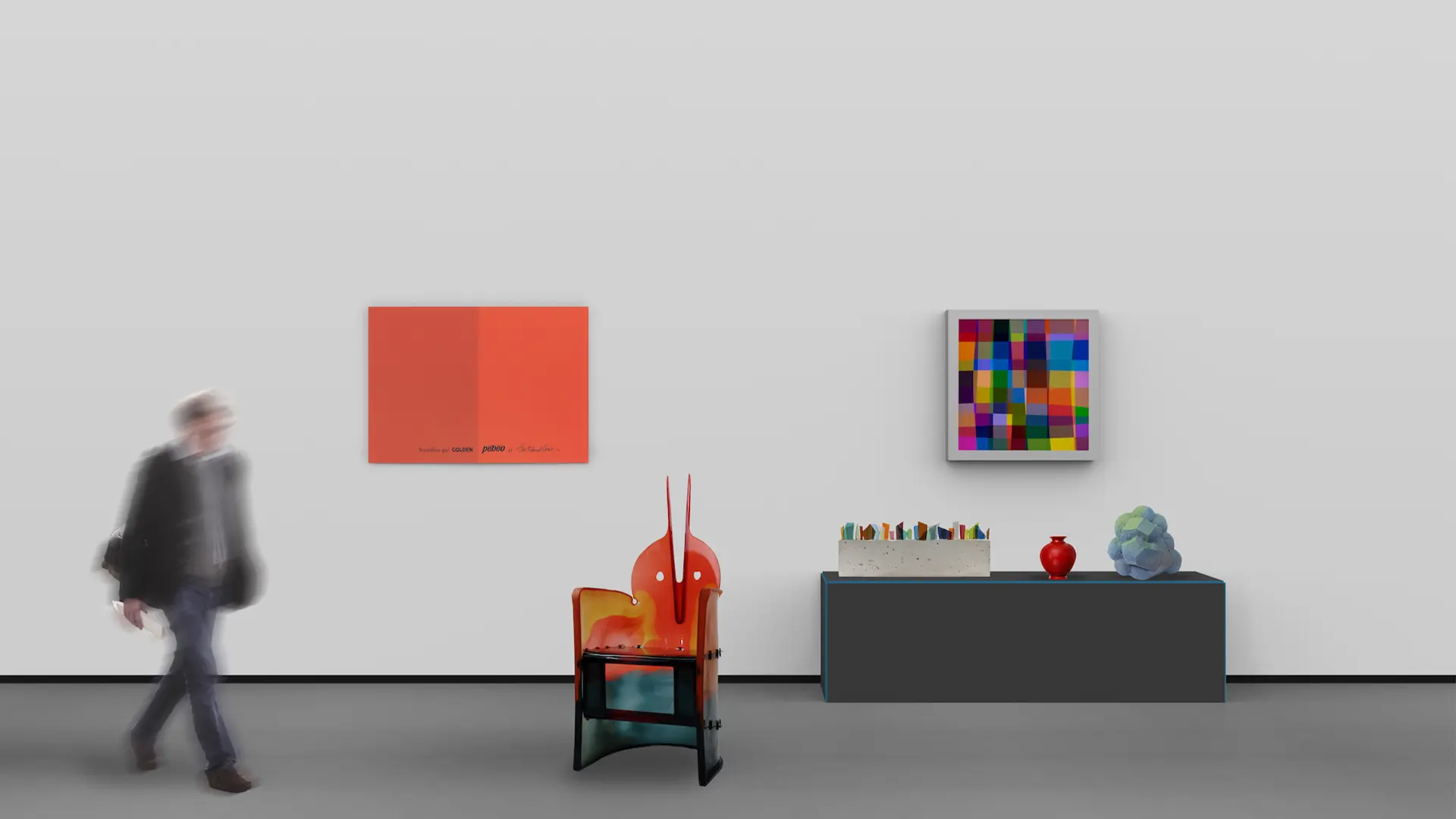 Libby Sellers, design historian, curator, consultant and writer shared her thoughts on the pandemic's impact on design, her latest book and some of her upcoming projects
From the power of colours to communicate the climate emergency to the role female designers can play in shaping a more inclusive industry; design historian, curator and writer Libby Sellers offered Salone del Mobile.Milano her views on the current status of design.
After her most recent exhibition, a first-ever contribution to Frieze New York 2020, Sellers has been working on a lot of writing, engaging in public speaking, exploring social media platforms and, with no less passion, peeling carrots for a good cause.
In times of environmental emergency, war climate across Europe and the long-lasting effects of the coronavirus pandemic, how is design finding resilience?
As a problem solving industry, design and design thinking are perfectly poised to investigate the challenges and consequences of our current problems – be they social, environmental or political. Though design is so much more than just a problem solving exercise. It can help mend, it can bring empathy and understanding to society and the world around us. There is resilience in numbers, and a growing community of engaged designers who wish to go beyond fixing a problem to finding the root cause, are enacting systemic change through their demands. I think the issues of the last few years have ignited a collective and impassioned spirit in all of us.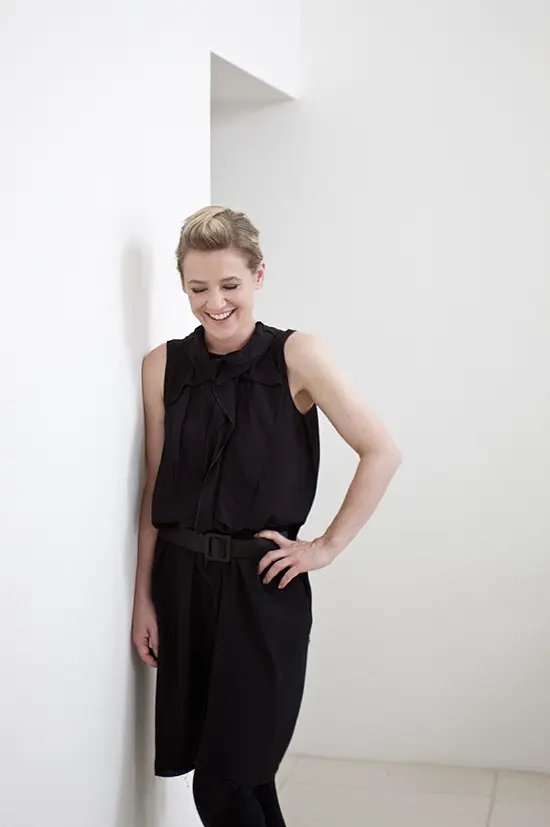 How has your own practice been changing and adapting in light of these global events?
The first few months of the pandemic were a novel challenge for everyone, and I whole-heartedly embraced the wealth of virtual talks, online meetings and presentations that were hastily, yet brilliantly, brought together. Yet, I've learned that I need personal contact and interaction for inspiration and ideas. In one sense the world is opening up again, but in another we are realising just how fragile such liberties and opportunities can be.
With a completely different hat on, I've been volunteering at a community kitchen in London, Refettorio Felix, as designed by Ilse Crawford (and based on the platform established by chef Massimo Bottura). Even if I'm only peeling carrots, I treat those carrots (and the guests who will eat them) with the upmost respect. I thoroughly love those precious few hours each session. There are many design related food projects, though I'd love to get more involved if not initiate something new. A tentative step towards this was in 2020, when I launched a short-run Instagram project with Maria Cristina Didero titled Design Cucina. We invited friends and colleagues to share a meal with us, albeit virtually via Instagram and where we could show images and the recipe for the dish they created.
2020 saw your first-ever design contribution to Frieze New York on the materiality of colour in collaboration with Collective Design. How has the experience been and is it likely to be the first of many?
Frieze New York have a very specific mission to collaborate with other creative disciplines and organisations. The conversation for a dedicated design event had been brewing for a while and Collective Design were the natural partner for Frieze's first-ever design collaboration. The invitation to me, as an independent curator, was to help define and develop the initial ideas, centred on colour, into a rigorously conceived and executed exhibition of both art and design.
The study of materials is central to design practice and history yet has conventionally been side-lined in critical art theory. Though as artists, scholars, critics and curators turn their attention to the 'stuff of this world,' materiality is once again gaining in traction. It seemed fitting to give agency back to colour by treating it as a prime material in its own right. So, I sought works in which the colour enabled conversations about colour production, material science and technology's influence, rather than surface application.
It would be wonderful to see more dedicated design presentations within the art fairs as no creative field operates in a vacuum. The opportunity for cross-disciplinary conversations are plentiful.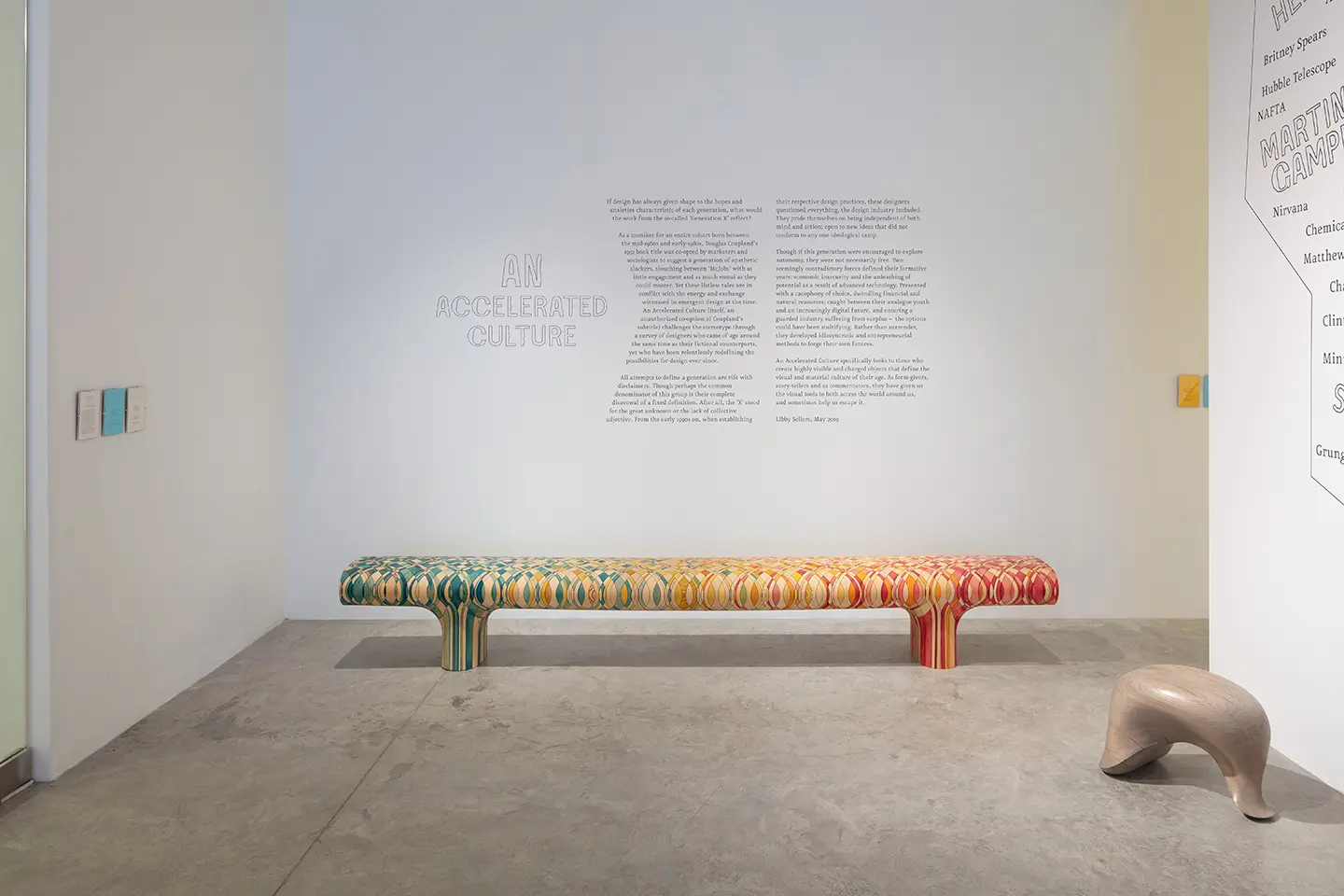 One of the key themes explored in Colours and Production was colours driven by nature vs. 'human-made' colours with new materials and processes…
Such a material science-based approach reveals information about the various forces of production that can influence creative practice at any given time. If you look at the great traumatising events of the past – world wars, global emergencies of different kinds – artists and designers have always responded through their work. Consequently, the exhibition also looked to contemporary practitioners including Formafantasma and Tanya Aguiniga who explore topics such as the climate emergency and geopolitics through their work. By returning to natural, pre-industrial colorants they are making commentary on our petrochemical reliance or the sources from where colours come. Such works highlight how art and design can be used as an active tool to communicate urgent and emerging concerns.
Also, the entire exhibition was presented as part of an online platform. What was your experience in relation to digital technology changing the way we think of, produce and enjoy design objects?
The physical exhibition was originally planned to take place within the Frieze New York tent. The pandemic necessitated a very fast turn-around to recreate the exhibition (and indeed, the entire fair) as an online presentation.
As a curated selling exhibition of consigned works from multiple European, North and Latin American galleries – a balance of both curatorial and logistical imperatives were driving the exhibition. It was a tightly packed jigsaw of themes, works and relationships. The online shift threw this jigsaw up in the air. Working with the same pieces of the puzzle, we needed to reconfigure the exhibition to meet the new format. Fortunately, all the galleries and designers supported these changes and helped enhance the experience through imagery and more contextual and layered information.
With this in mind, what are some of the most innovative approaches to design and the way we present it to the public, particularly in response to the limitations imposed by the pandemic, that you have enjoyed the most?
The growth and maturation of social media platforms as a valid space for presentation, dialogue and debate has given designers agency to reach beyond the traditional platforms. It has broken down barriers of time and place and engaged designers, manufacturers, commentators and clients in a sense of connectiveness.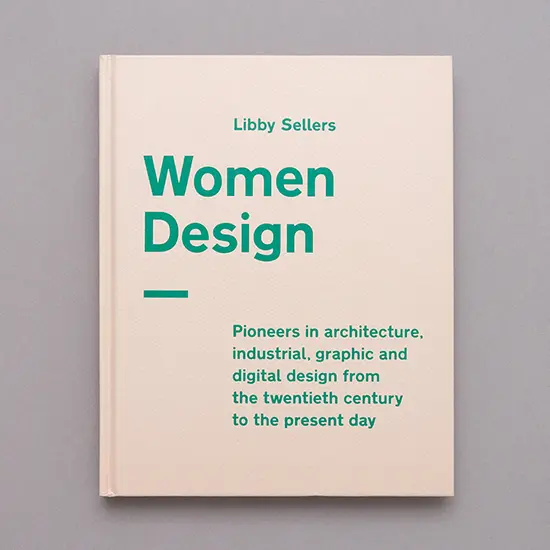 Your latest book, Women Design, spotlights the enduring influence of some of the greatest women in the industry since the 20th century. How has the world of design become more inclusive? What should the industry do more to support its female talents and other underrepresented demographics?
The question of diversity, regardless of gender or race, is one that can be addressed through leading by example. Yet, recent reports on diversity within the industry, show that the statistics still are not good. For example, the UK's design workforce is mostly male (78%), which is a higher figure than for the wider UK workforce which is 53% male. The pandemic and subsequent home working or home schooling enforcements will have impacted these figures as it was catastrophic for mothers and indeed for any carer within the household (though women make up the majority of carers).
We need role models to inspire and educate. Yet frustrating accounts about unsafe and unsupportive work environments for women, lack of childcare provision and pay disparity still persist. While the obvious solutions are directly related to these needs, there is also the need for women to be more collaborative and supportive of each other. Women designers are one another's most powerful assets.
Where women have always succeeded is in positions or roles in which there are no gatekeepers, where they have been able to write and effect their own career programme. Designers such as Neri Oxman, Daisy Alexander Ginsberg, Christien Meindertsma, Julia Lohmann are just a handful of wonderful role models informing the next generation. Racial imbalance is a whole other concern for the design community and one that is being addressed through great initiatives such as "Where Are All the Black Designers".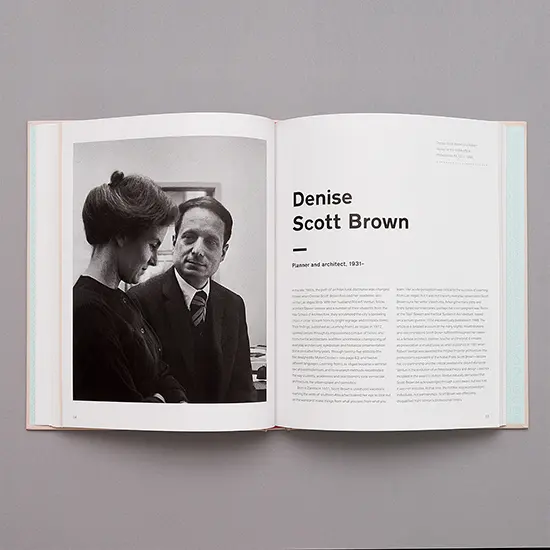 Finally, what are the projects you are working on and that we can expect to see soon?
I've been doing a lot of writing – think pieces for various publications, contributions to exhibition catalogues, and consultancy reports for corporations based on core values that need to be reignited or introduced. And many, many talks. Recently, I've moderated a talk in Basel for Maria Cristina Didero in her new role as Curatorial Director for Design Miami. Meanwhile I have a number of exhibitions and books under discussion… though I'm also looking forward to getting back to those carrots.