CfAlive, all (artistic) roads lead to Milan
Add to bookmarks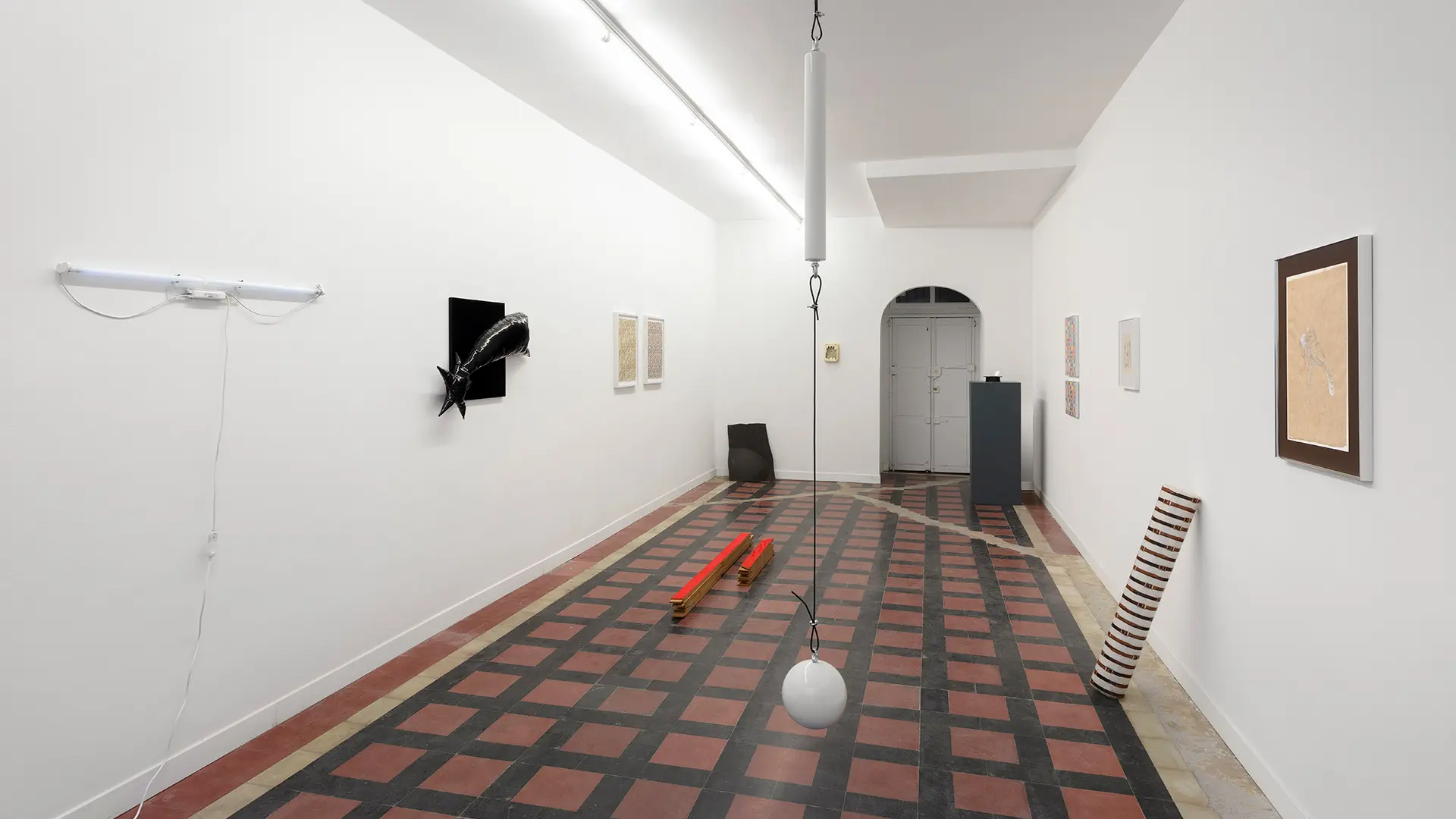 Most of the thirteen artists at the Conceptual Fine Arts space group show in central Milan were born in the late 1980s and early 1990s. The exhibition is a major opportunity to take the pulse of the contemporary Milanese and international scene through these artists' works
CfAlive first opened its doors in 2019 as an exhibition space for the CfA online platform and as Italy's first residency for foreign galleries. The space serves twin purposes: as well as offering a presentation space in Milan for the most interesting emerging non-Italian galleries, it has fostered a network embracing Milan's artistic community and international spaces. Since 2013, CfA has been committed to publishing critical texts that raise awareness about the work of present-day artists, and their relationship to previous generations.
As part of CfAlive's overarching project, the 45°28′01″N 9°11′24″E exhibition that opened on 16 December features works by Alessandro Agudio, Alessandro Carano, Anna Franceschini, Dario Guccio, Francesco Joao, Lorenza Longhi, Beatrice Marchi, Emanuele Marcuccio, Daniele Milvio, Margherita Raso, Andrea Romano, Giangiacomo Rossetti, and Davide Stucchi.
If you know CfA's work and spirit, you'll have no trouble guessing that the coordinates refer to Milan, the city this generation of artists born between 1979 and 1991 share: for most of them, either where they live, or where they studied art. The majority of the artists on show attended the Brera Accademia di Belle Arti where, like the generation before them, they were taught by artist Alberto Garutti, whose lessons left an indelible imprint on their practices and forms.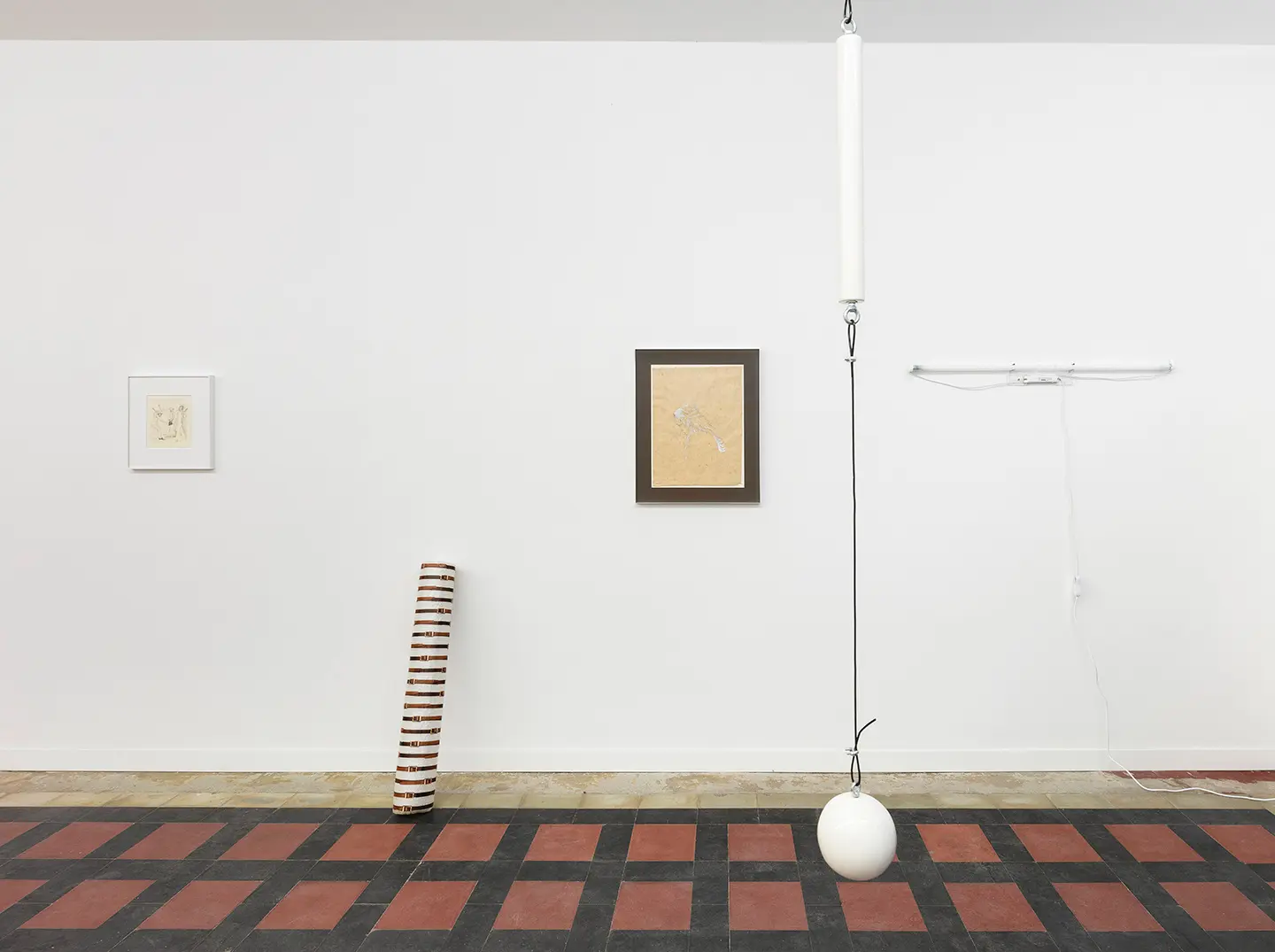 The artists' lives and pathways are in many ways parallel, mapping out recent new spaces and galleries that have opened over the last ten years in Milan to become players on an emerging scene: spaces like Galleria Federico Vavassori, Fanta Milano, Vistamare, Martina Simeti and Castiglioni Fine Arts, new Italian research-based galleries that, above and beyond their involvement in this project, are always worth keeping an eye on.
At heart, the exhibition is a tribute to Milan. The works selected for the small Via Rossini gallery showcase the artists' relationship with the city. Curator Paolo Baggi analyzes this association in the accompanying text. "How can a work of art bear witness to a personal relationship with a city? [...] Reification here can mean dislocation, holding a work up to its own inactivity, letting the work speak for itself because it has so much to say about its relationship with the city. This is also an effect of the relative autonomy within the field of art: a field governed by its own laws yet very much influenced by what happens outside of it; what happens outside of it is also filtered and shaped by the field's location within a specific city. It is hard, sometimes, to tell if the artwork is saying something about the city... or should that be the other way around?"
Examining the fifteen works on display is one way of answering that question. Never exactly or only "sculptures", "paintings" or "installations", each work showcases techniques and elements of conceptual and formal stratification that make them highly peculiar objects and episodes, generating forms that are a precipitate of a dense, cultural reflection on the relationship between individuals and spaces.
This is true of the work by Alessandro Agudio (1982): La casalinga di Voghera, named after the stereotypical housewife for whom Italian TV advertising is ideally constructed, serves as an emblem of the provincialism Agudio's work explores through abstract forms that, in turn, are stereotypes of how "modern" furniture manufactured in Brianza, just north of Milan, is designed.
In Aggressivity and Thinking, Alessandro Carano (1984) uses the same plastic material used to cover the floors of Milan subway's Line 1 (for which Franco Albini and Bob Noorda designed the interior in 1963). Originally made by Pirelli and widely adopted for public spaces, albeit manufactured by other companies the material is still on the market today.
Anna Franceschini (1979) presents her new work Mi Amo, Milano, as an emblem of Milan's narcissistic and hedonistic tendencies associated with cocaine consumption and a certain way of being that has, in effect, become a popular "mask".
For Nocturne 2021, Dario Guccio (1988) was inspired by gaming imagery, in particular the Dark Souls videogame which focuses on the notion of NPCs, non-player characters over whom the gamer has no control.
Francesco Joao (1987) deconstructs a painting frame Joao was bequeathed after the death of Brazilian artist Antonio Dias, who moved to Milan in 1968 and lived there until 2018.
Lorenza Longhi (1991) Milan is referenced in two neon light pieces on display. Previously exhibited in a series, like much of the artist's work, they focus on the manual and artisanal reproduction of industrial products that are, consequently, imperfect and more human.
Beatrice Marchi (1986) is represented by her animation piece Loredana across the Landscape, set on a typical old-fashioned streetcar of the kind still running in Milan and San Francisco.
Emanuele Marcuccio (1987) exhibits Cometa Nera, a look at the dark side of Xmas festivities, revisiting and redefining the typical abstract form of this Christmas decoration in black.
In his work Senza titolo, Daniele Milvio (1988) presents part of a Touring Club Italia map of the area north of Frosinone, where Gino Bonichi used to vacation. This part of Italy is known as "nanny land" because so many local women worked as nannies; it is also famous for local models, whom many artists painted in Bonichi's time.
This work by Margherita Raso (1991) was created in 2015 in New York, where the artist was staying at the time. The reference to Milan lies in the material, cast iron, from which it is made. Ghisa, the Italian word for cast iron, is a slang term for the local traffic police popular in the period when Italian streets were thronged by protests and demonstrations.
The two works in the exhibition by Andrea Romano (1984) are in famous Varese paper, traditionally used by denizens of Milan to line chests of drawers. The works bear two inscriptions: "Empathy", and "Schadenfreude" (a German term for joy at others' misfortune).
Giangiacomo Rossetti (1989) The work Le prime ore del mattino is a preparatory sketch for the painting entitled I teppisti di Milano, which Rossetti presented at his most recent Federico Vavassori gallery exhibition. The painting depicts a location near the walls of Castello Sforzesco.
Greek belts by Davide Stucchi (1988), displayed in February 2020 at the CfAlive space, refers to the luxury industry for which Milan is well-known, represented here through the ephemeral: the piece is, in fact, a simple sheet of bubble wrap, itself wrapped up in acetate film.
As they project themselves into the international art world, all these works and the artists who made them express a highly specific stylistic approach and way of making art, maintaining the temperature and tone typical of people for whom Milan is home or an observation post on modern living.