Carlo Mollino Designs
Add to bookmarks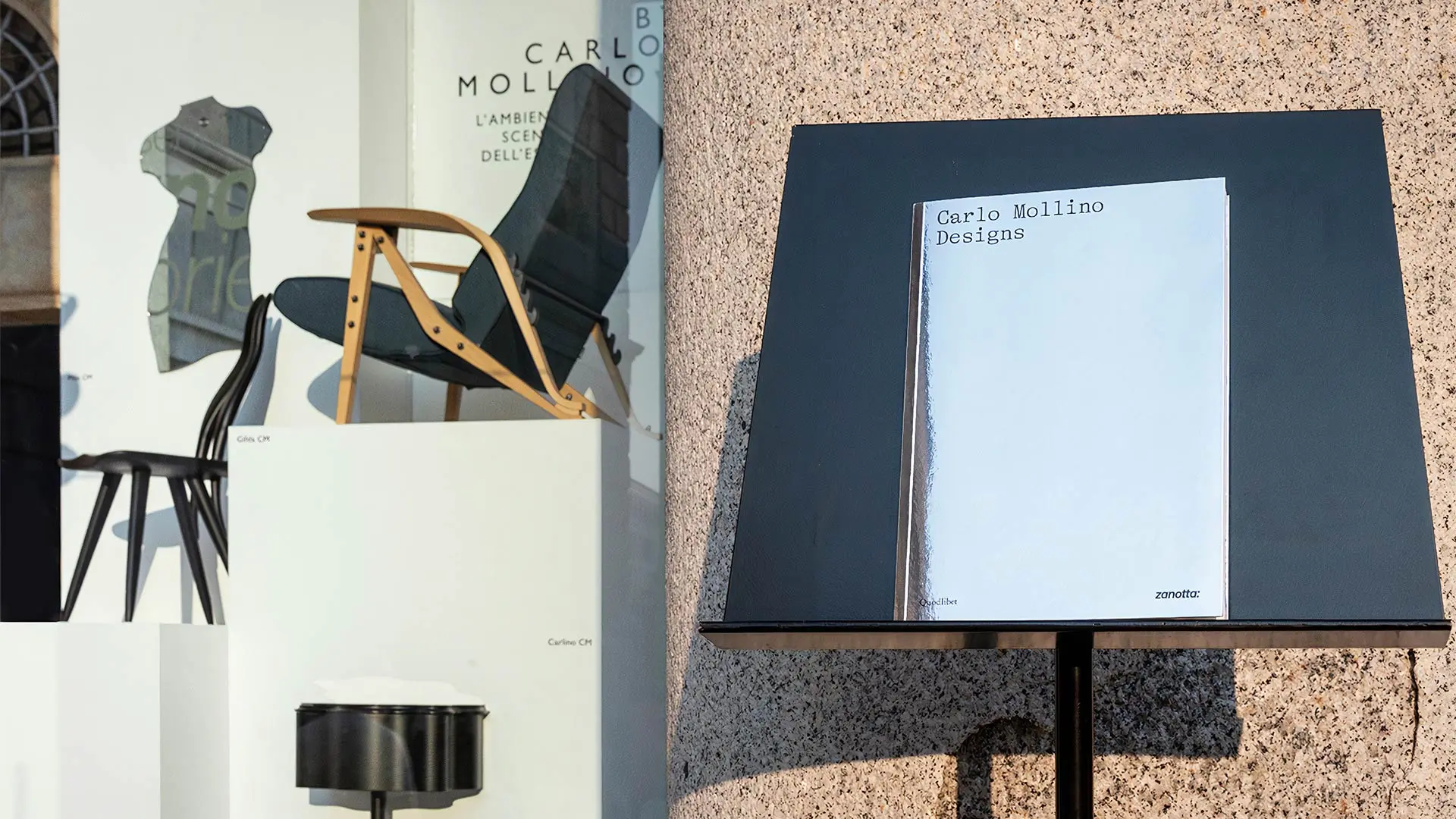 Twenty-one years of stories. Stories spanning 1938 to 1959, and those of eight pieces designed by Turin-born architect and designer Carlo Mollino. Pieces inserted by Zanotta into its collections since 1981.
Twenty-one years of stories. Stories spanning 1938 to 1959, and those of eight pieces created during that time. Interwoven years and stories, because it was precisely over that period that the multifaceted Turin-born architect and designer Carlo Mollino designed these masterpieces, which are still incredibly contemporary, thanks to his own distinctive figurative, abstract and surrealist vocabulary.
Mollino's story is indissolubly linked with that of Zanotta, albeit not entirely concurrently. From 1981 – Mollino had already left, having died suddenly in 1973 – when the Nova Milanese-based company, alert to the most innovative chapters in the history of design, held its tribute to the Master. It was one of the first industrial companies to gather works by great designers into collections, and the only one – thus far – to issue them in various re-editions (the latest being the CM 2020 Carlo Mollino Collection), breathing new life into furnishing pieces that had become cult objects.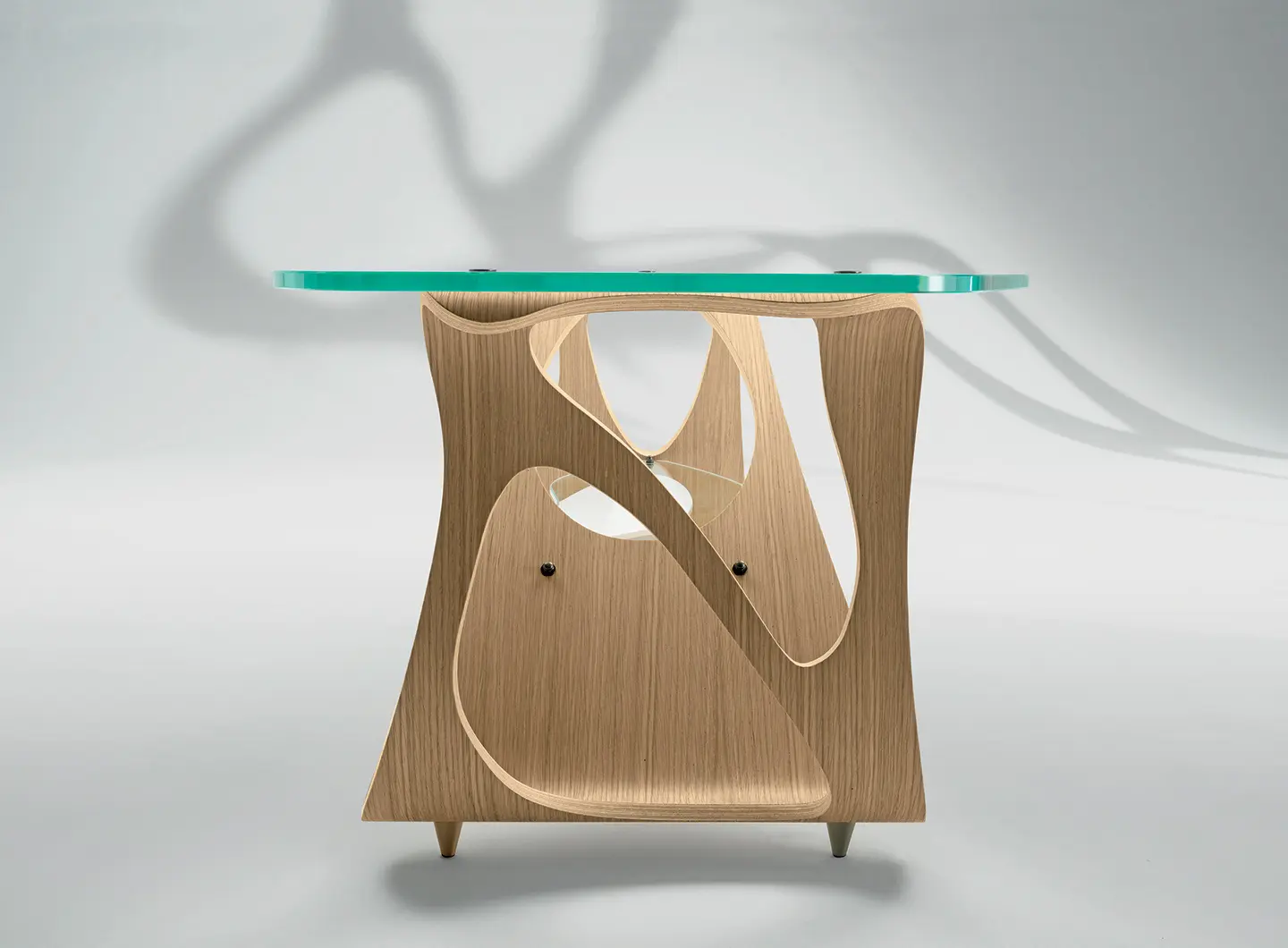 The first of the re-editions was the Fenis chair, designed in 1959 for the Castello del Valentino, headquarters of the Polytechnic University of Turin, where Mollino had been a Professor and Director. When Aurelio Zanotta, the firm's founder, decided to produce it in 1981, the architect had not become the icon he is today. As we learn from Carlo Mollino Designs – a slim, elegant, slightly retro-looking book, just over 90 pages long, aside from the very cutting-edge reflective cover – Zanotta's affection for Mollino, who was not keen on industrial production, preferring to involve craftsmen, cabinet-makers and other figures in a comprehensive workshop effort, lay precisely in this modus operandi, which reflected the philosophy of his company, which had always had a keen interest in semi-artisanal production processes.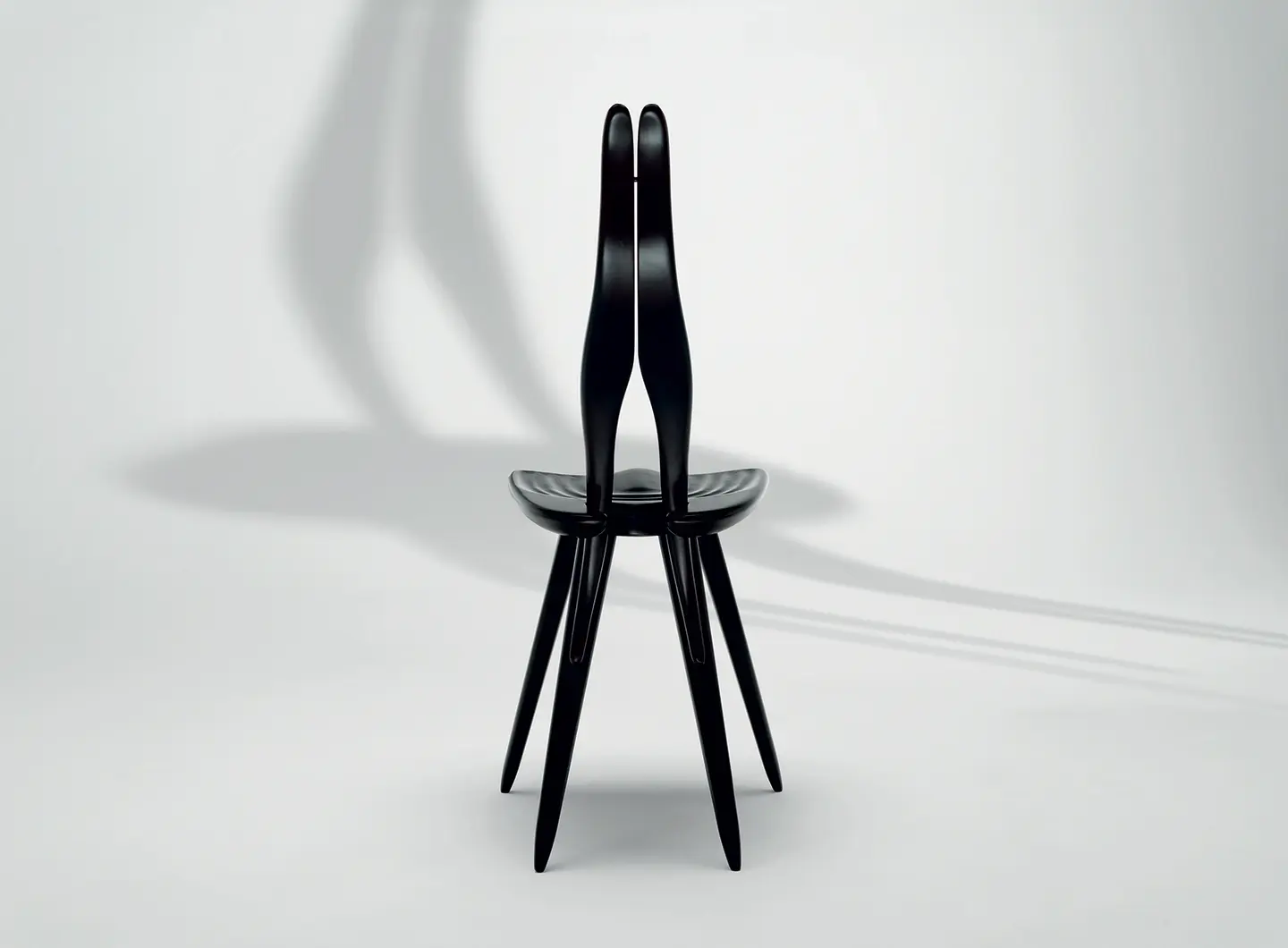 The authors – Laura Milan, an architectural and urban planning historian with an in-depth knowledge of the works of Mollino and of his archive, and Pier Paolo Peruccio, Associate Professor of Design at the Polytechnic University of Turin, amongst other prestigious roles – pay tribute to the polymath, focusing first on his architectural projects and then on his interior projects. Two worlds that go hand in glove because, as Mollino said: "architecture is a mass on its feet, a house, a garden, a piece of furniture, an urban path, an inkwell, a frontispiece by Aldus Manutius, a temple, a tomb, an amphora, a utensil and so on forever." The book presents a new reading of the master's work through unpublished archive documents and in light of the mediation work carried out since the Eighties by Zanotta, which faithfully interpreted his designs while bringing the processes and technologies bang up to date, resulting in a semi-artisanal operation that allowed for mass production while leaving unaltered the craftsmanship required to create the products as Mollino had originally intended. Each piece bears the date of the original design, along with the legend: "A tribute to Carlo Mollino," precisely because of the particular circumstances.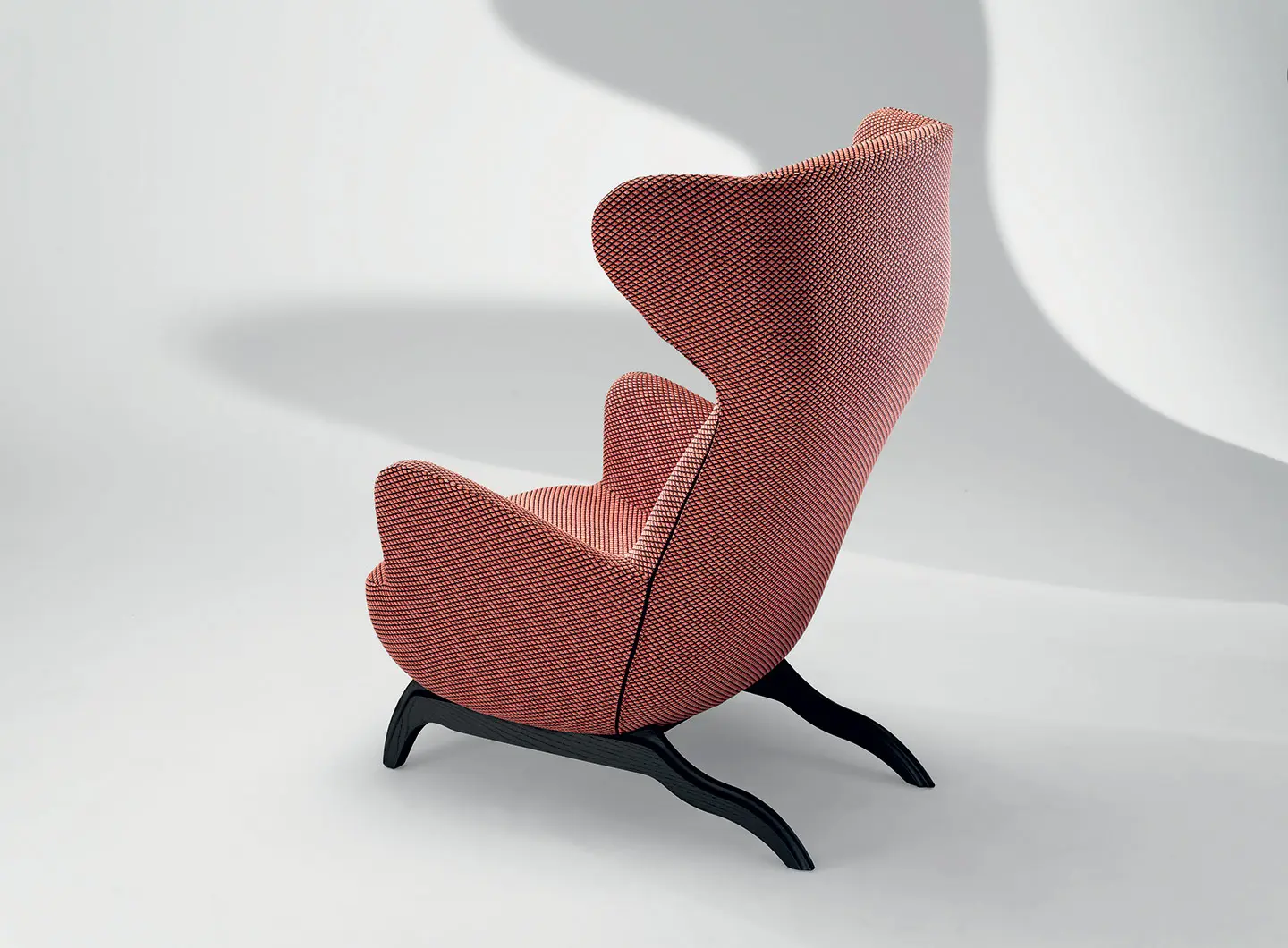 Mollino feared that products might become depersonalised and industrial designers sidelined. This accounts for the fact that his domestic objects – such as these eight pieces - evidence his kaleidoscopic interests, from aerobatics to literature, photography and skiing. His passion for the mountains, in all their myriad facets, was one of the cornerstones of his work, as was Surrealism. According to Pier Paolo Peruccio, his approach to design was in fact much more complex and linked to other factors – such as his love of literature, graphic skills, the contribution of craftsmen and technique, instilled in him by his engineer father and the fundamental role of the client-customer, "without that figure we are just artists discussing coffee," said Mollino.
Lastly, as in the book, here are the magnificent eight, in chronological order: the 1938 Carlino bedside table, with its single tapering leg and sinuous, undulating drawer; the Milo mirror, its feminine profile taken from the Venus de Milo, for Casa Miller; the Ardea lounge chair with its tall backrest and curved headrest with "ears" ensuring maximum comfort and privacy, for Casa Minola; the Reale table with its trestle-style base with struts and rods supporting the glass tabletop; the sculptural Cavour desk, an exercise in perfect structural form, for Casa Vladi Orengo; the Arabesco coffee table, one of the most celebrated Italian Design products; the Gilda reclining chair with a complex frame in which the front and back legs come together in the armrest, and Fenis, which draws on the vernacular furniture of Val d'Aosta.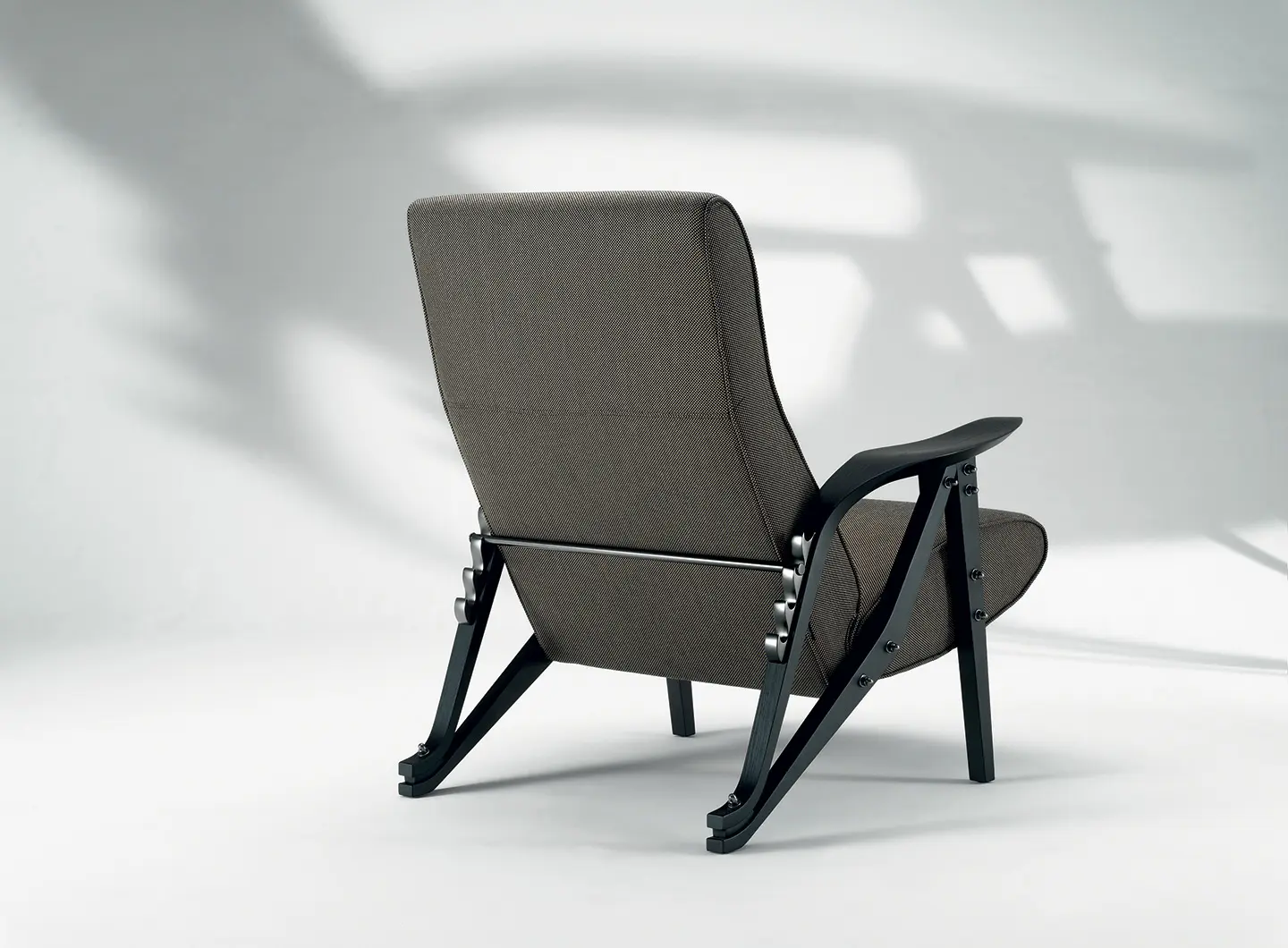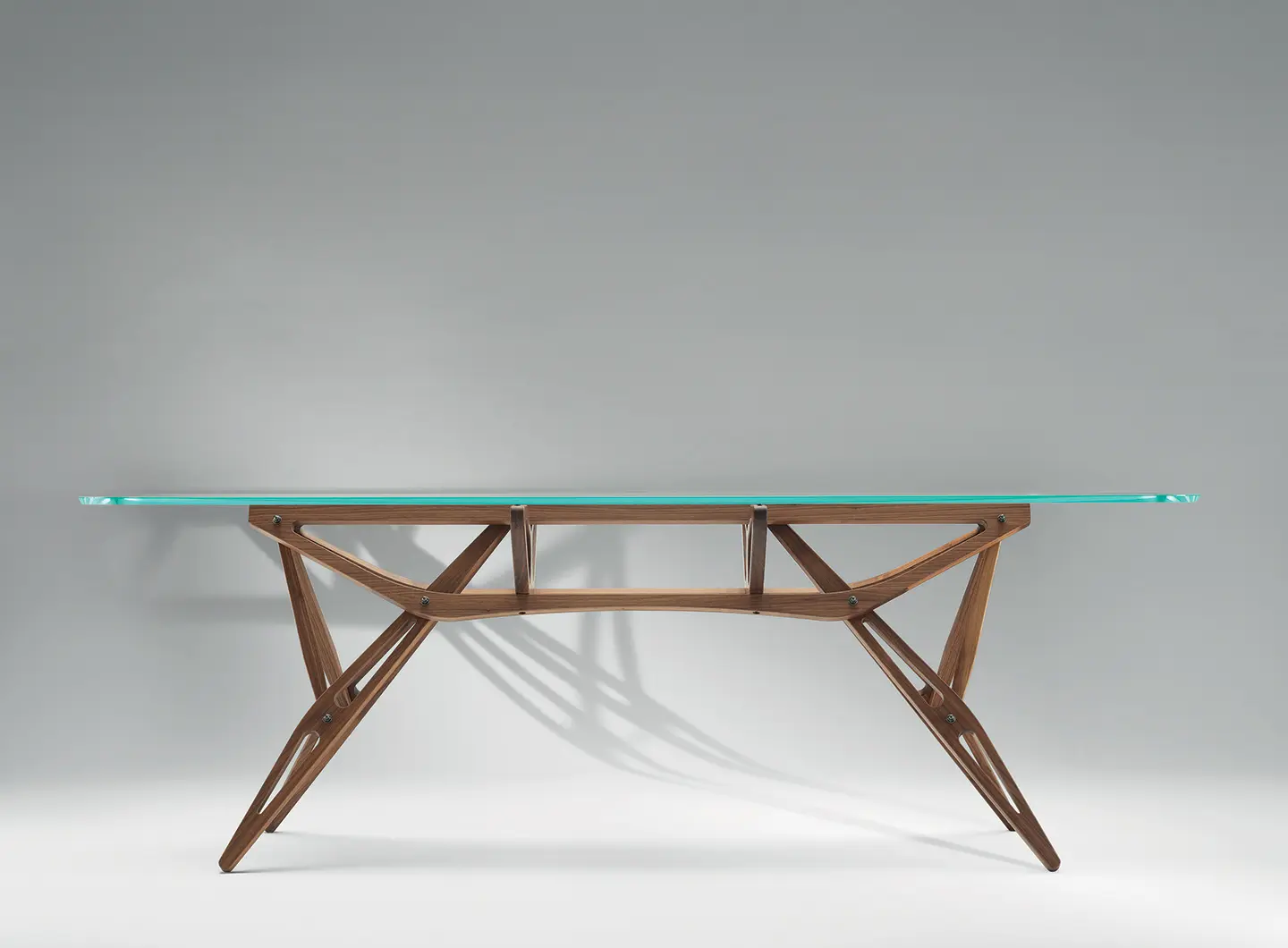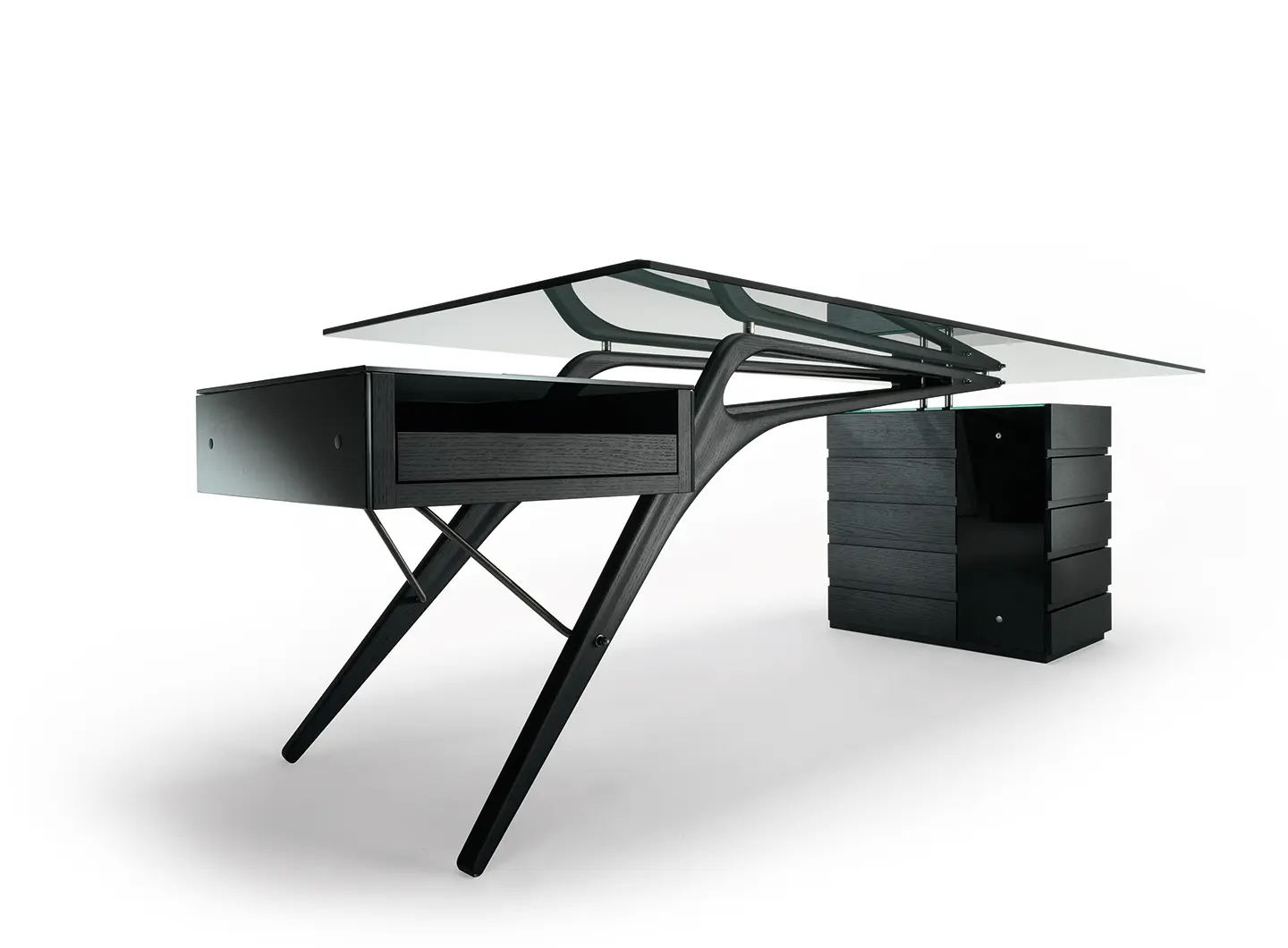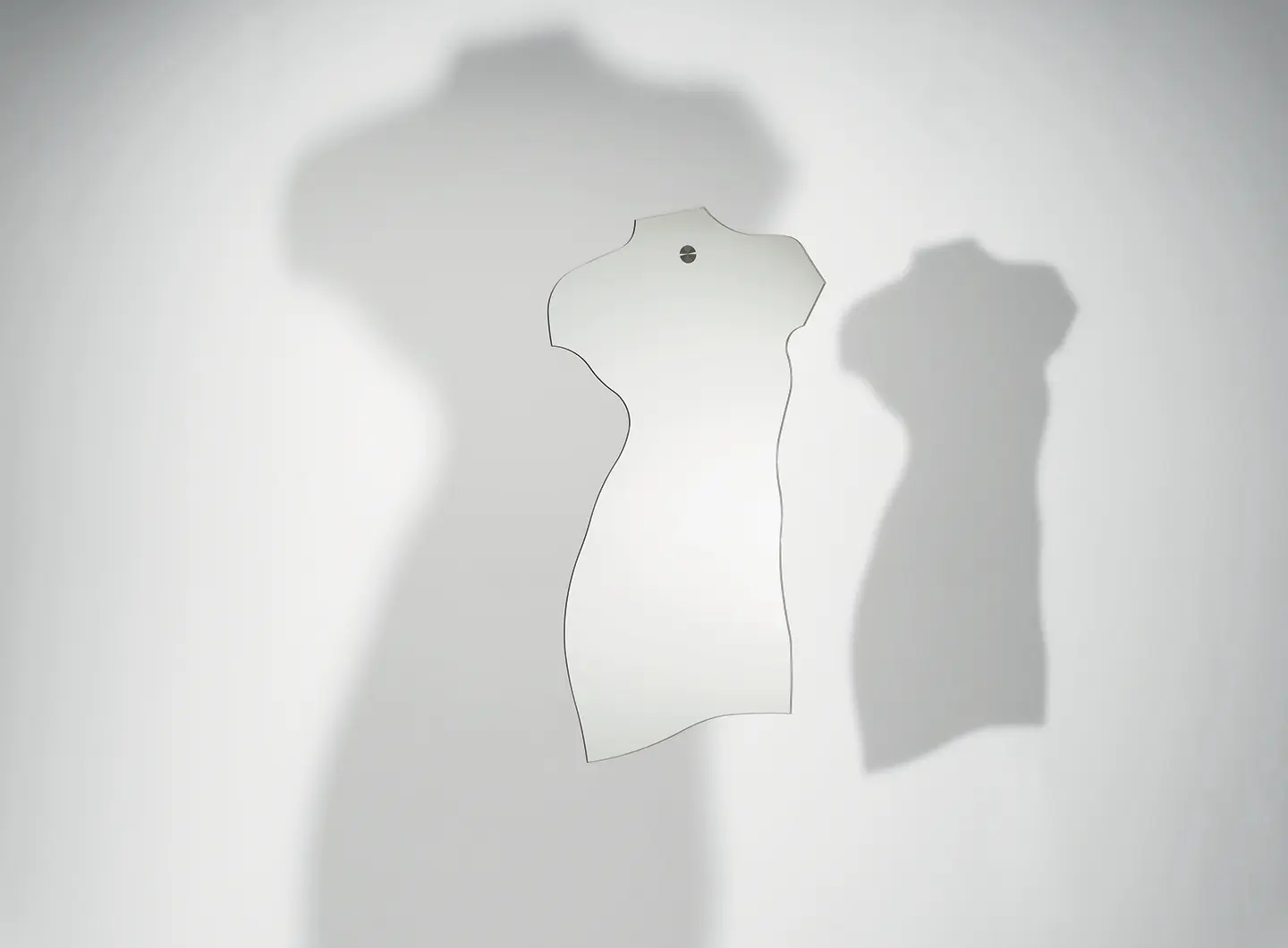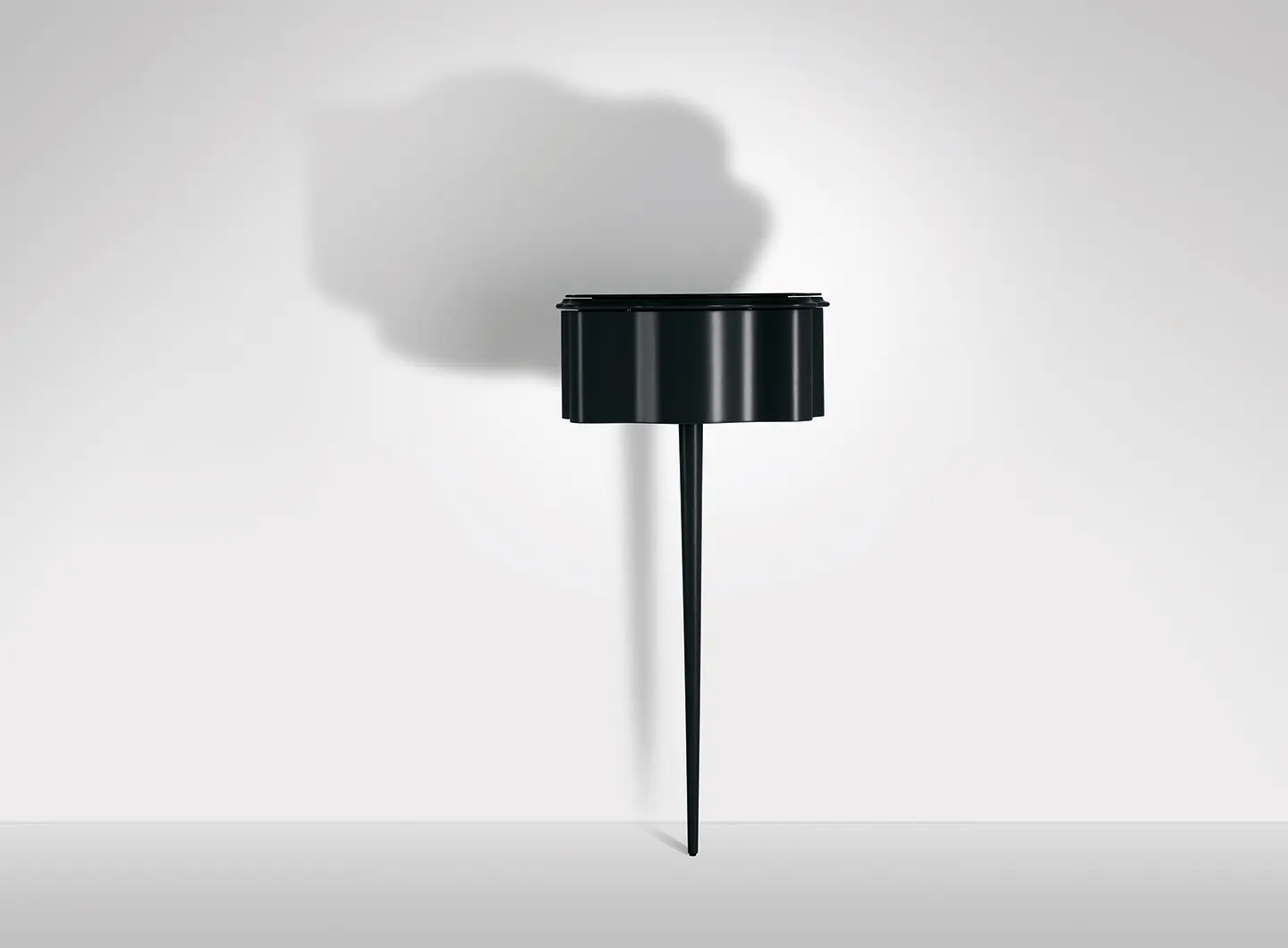 The book contains photographs by Riccardo Moncalvo, famous in the period between the two World Wars for his innovative style, which developed from a romantic matrix to pure geometry. His well-documented collaboration with Mollino takes us into the Apelli & Varesio joinery in Turin in the late Forties, crammed with sheets of pressed and bent plywood and which, along with a few others, brought Mollino's inventions and his figurative storytelling to life.
Carlo Mollino Designs
by Pier Paolo Perruccio, Laura Milan
Quodlibet, 2020