BookCity Milano 2021, a reflection on what will come "After"
Add to bookmarks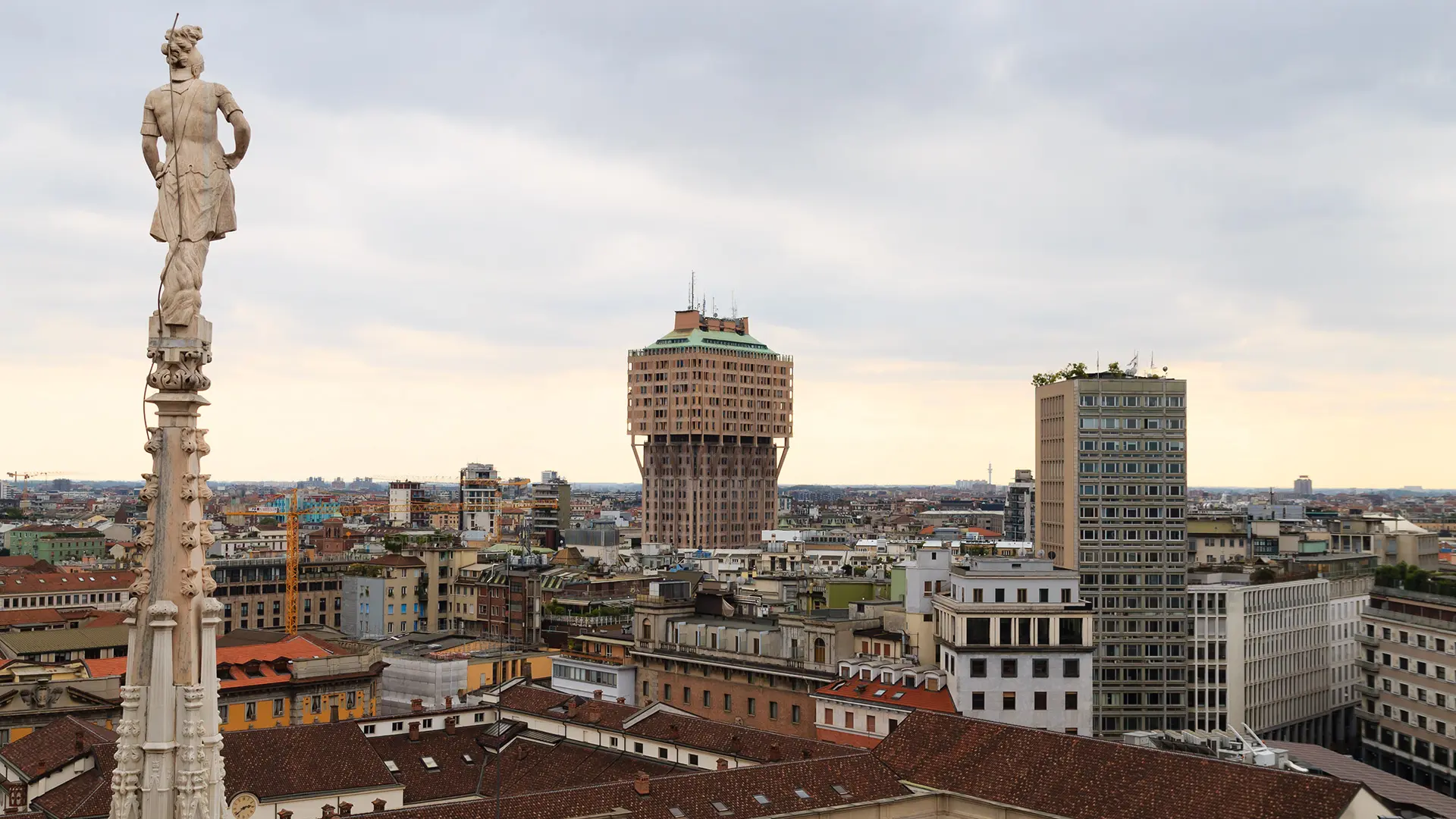 The Milan book event makes a come-back from 17th to 21st November. Introduced by a digital palimpsest, and comprising more than 1,400 events, it aims to reflect on the question "What will happen After."
Now in its 10th edition, this year BookCity Milano is putting the accent on words and dialogue to ask the question What will happen After? A series of events will explore the future of our communities, of jobs, of cities, of education and of culture. Officially launched on 17th November at the Teatro Dal Verme with the event Riannodare Volontà e Ragione [Reattaching Will and Reason], this edition was introduced by an international and entirely digital palimpsest, broadcast online in the lead-up to the festival, from 8th to 16th November. 
Highlights include BEN WILSON | CITTÁ/CITY, In Dialogue with Eleonora Barbieri, a conversation considering what will happen to our cities, conceived and imagined by the great University of Cambridge historian and researcher. From cities to publishing, with DAVID GROSSMAN, NÚRIA CABUTÍ, MORGAN ENTREKIN, JAMES DAUNT, HELENA GUSTAFSSON | EDITORIA/PUBLISHING - Introduced by Luca Formenton. What does the future hold for the publishing sector? A great author, two leading international publishers, the CEO of the most famous chain of bookshops in the world and an expert on converting the written word to audio gathered at the ARNOLDO MONDADORI AND THE FUTURE OF PUBLISHING conference to pool their thoughts.
BookCity Milano 2021 makes its physical return to the city from 17th to 21st November, with more than 1,400 events on the programme, over 260 venues, 900 classes involved in BookCity school projects, 13 universities and academies taking part in BookCity University with more than 140 events, and over 50  BookCity social outreach projects. Art will be discussed at Palazzo Reale, while The Art Chapter – Milano Art Book Fair at BASE Milano will be devoted to editorial research into contemporary art. The theme at the new  ADI Design Museum is Design, which will be tackled in a crosscutting approach through a range of different themes, from forgotten objects to household care.
Not to be missed at 10.30 on Sunday 21st November at Triennale Milano is Tutto Quello che Avreste Voluto Sapere su Steinberg Ma Non Avete Mai Osato Chiedere [Everything You Wanted to Know About Steinberg but Didn't Dare Ask]. The definitive opportunity for any questions about his life, about a work, or on the 'Question Marks' that Steinberg was wont to draw. There to provide the answers will be Marco Belpoliti, editor of the book Steinberg A-Z, along with other authors: Stefano Boeri, Giuseppe Di Napoli, Andrea Giardina, Gabriele Gimmelli, Italo Lupi, Francesco Memo and Francesca Pellicciari. Questions can be submitted in advance on Electa's Instagram page.
The closing event, 10 anni di BCM - la festa [Celebrating 10 Years of BCM] will take place at 7.30pm, to celebrate the anniversary and the new book marking 10 years of  BookCity.