Billiani, an Italian company that stands out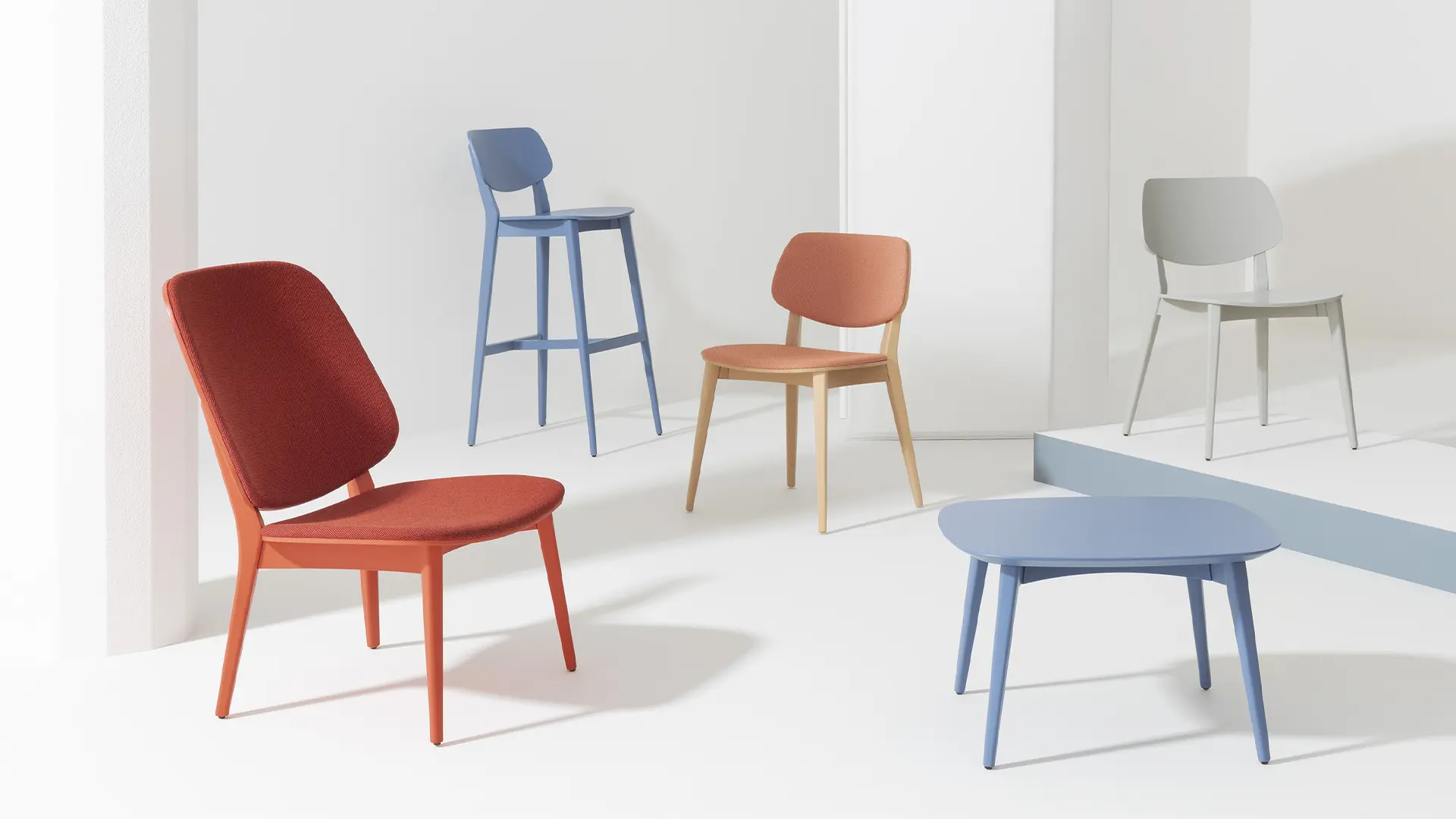 "It isn't capital that's the priority, but minds that can work by our side with renewed energies and passions, and these the world of furniture offers like few others."  said Luigi Billiani, CEO of the homonymous company.
A turning point, a breakthrough for you and so for the company?
In the 80s Fratelli Billiani, a historic family company producing wooden chairs based in the famous chairmaking triangle, managed by my father and uncles, had not yet managed to make the generational transition to those who could carry on the business.
In 1986 my brother and I decided to make a new start, strengthened by the family's know-how, preferring to use the network of suppliers among the over 1000 specialized companies in the Chairmaking District alone. With a lean structure, this policy this enabled us to keep afloat in a decadent market populated mainly by German and American importers, who commissioned custom-made models strictly tied to calculated and economical prices.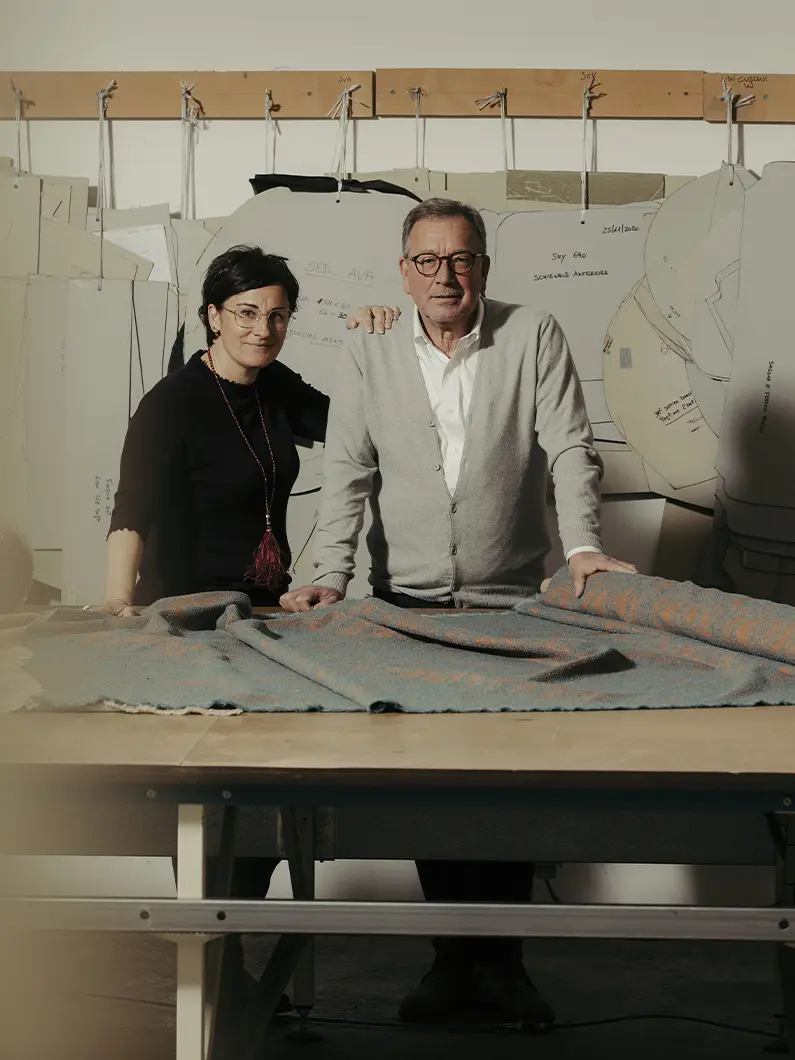 Imprint, transformation, and change of fortunes in the family business
We went through the 90s, careful to avoid being swallowed up by a structural crisis that halved production in an progressively less prosperous sector.
In 1998 with the arrival of Veronik Romanutti, my partner and then wife, we started the new century with the urge to develop products with the Billiani brand and raise its profile on the various markets while favoring the contract sector. We've taken the brand to the top places in the production district, making it well known nationally and internationally. Veronik has set up a business organization based on the efficiency of the customer service and the reliability that has always been the family's heritage. The second decade closed with excellent performance in revenues and margins.
This set of positive results is likely to have attracted the attention of too many firms attempting to play catch-up, on the local and other markets. We found ourselves with products that were becoming too standardized. So we decided to look for a stylistic change to assert ourselves and show that the passion for our chair was unchanged.
Products and projects you particularly cherish
The starting point came in 2001 with the Foglia model, innovative seating designed by the architect Marco Ferreri using flexible wood veneers. It aroused a lot of interest, but we were not yet mature in terms of knowledge of a market that could accommodate us. This is how we passed the first decade, when with Veronik we tenaciously pursued small goals as a family-run business.
Personally I oversaw the choice of models, in 2010 developing a first idea by the architect Emilio Nanni. Doll was created and immediately proved a bestseller at the Salone di Milano. With Emilio Nanni, we developed this idea using unusual bending techniques, structural clamps strong enough for a wooden seat in a very elegant Scandinavian style. In the following years we developed an interesting collection of wooden seating that identified us as a company specializing in this product.
Nanni designed other chairs for us that enabled us to grow, mature and consolidate a contract market that rewarded us worldwide. We continued to use the local, Italian network of suppliers, who in the meantime had geared up with new production technologies. This gave us great flexibility: in 2011 we celebrated a century of Billiani's presence on the Friuli production scene.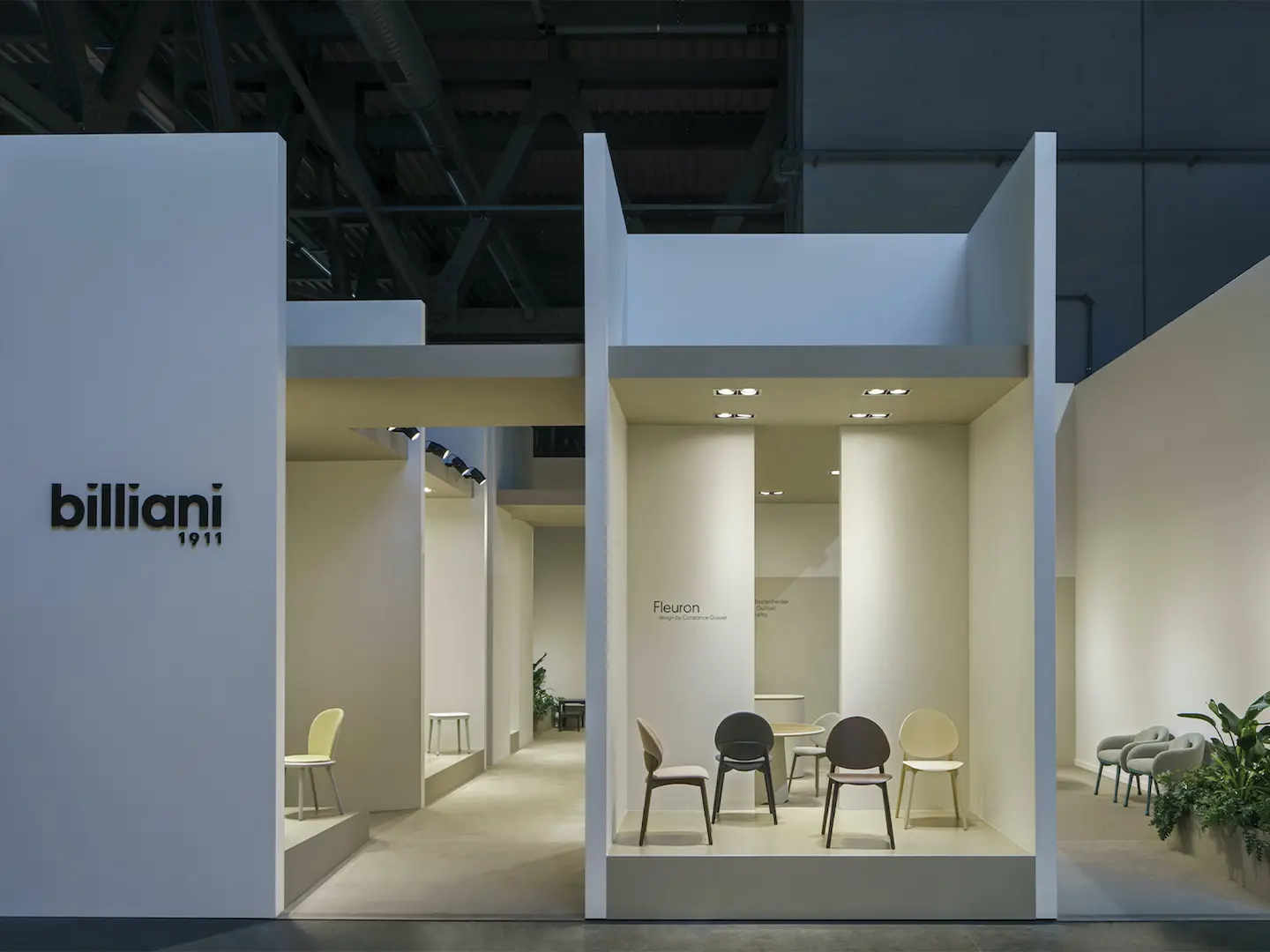 The decision to work with Cristina Celestino
 in 2019 we began our partnership with Cristina Celestino. Her style is utterly different from the approach adopted by all those companies that crowd the seating and furniture market in general. Cristina is a tenacious professional, culturally observant and immensely gifted. This is why we feel that together we can offer exclusive products. Something unique, telling a story of passion and tradition. With her and other designers we're adding highly decorated seats and tables.
Significantly, with input from Veronik, Cristina has created a fabric called Timent, Tagliamento in the Friulian spoken on the Pordenone side of the river, which is where Cristina Celestino hails from. It is an incredible creation inspired by the braided course of this unique river. Our collaboration with the historic Torrilana textile mill based in Bergamo fosters a combination of tradition, craftsmanship, sustainability and creativity.
Any anticipations about the Salone del Mobile.Milano 2023?
In this fifth Season, we continue the path taken with Cristina Celestino, with whom a Collection of lounge chairs with important dimensions is being created. Furthermore, a lounge version of Fleuron, designed by Constance Guisset, will be ready.
We then have in the pipeline, with a Milanese designer, a unique chair project whose development is complicated and is taking us a lot of effort. We are keeping a shroud of mystery around it, to be sure that, if developed correctly, we will have another important element of distinction.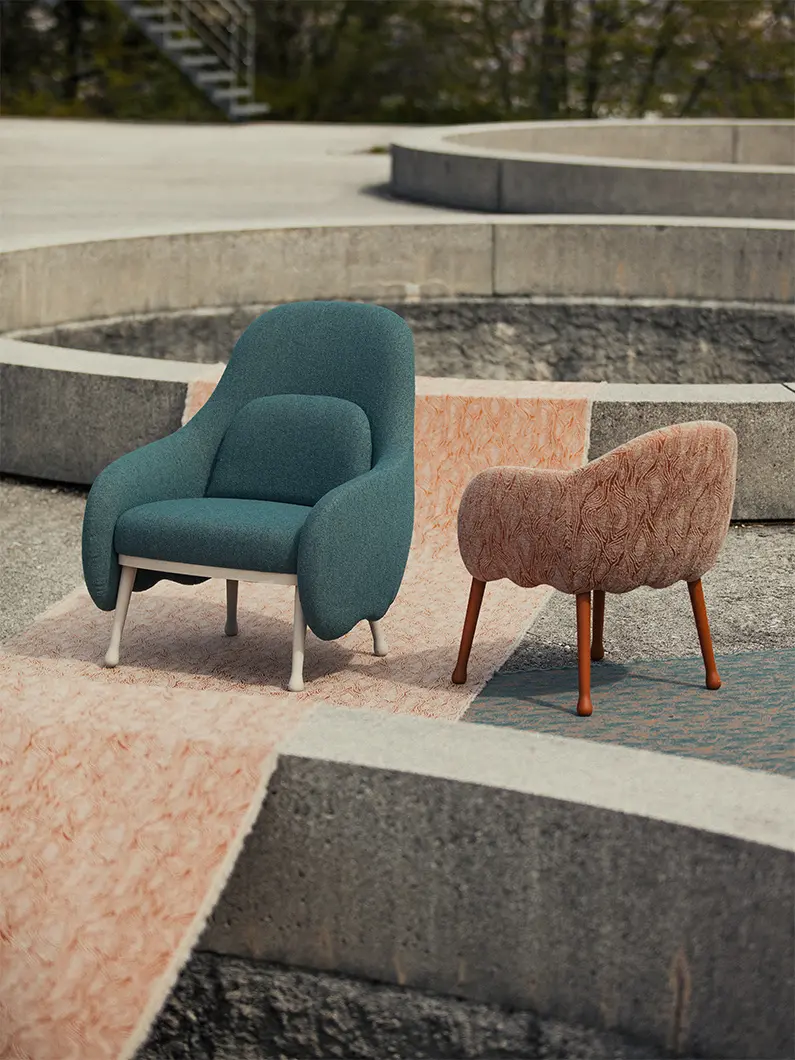 How are you coping with this economic and social phase? What are the strategies?
Honestly, now it's the company that will have to reposition itself in the markets. The difficulties we faced at the start of the second decade were epochal, unpredictable, destabilizing. Combined with the stylistic change of course, they now see us with lower performance than in the past. In addition, the local production system is in disarray, there is a shortage of skilled and unskilled workers. The economic resources of the many craft workshops have been reduced. 
We have resumed visiting foreign countries that have excellent offers from international producers, which show that the Italian system has serious problems of competitiveness. So the path is traced and we just have to show the market that there is a Friulian company, an Italian company that stands alone, invariably trying to guarantee important commercial standards for the globalized market. With these prerogatives we are looking carefully at partnerships that will reward so much self-denial and reliability.
We know that it isn't capital that's the priority, but minds that can work by our side with renewed energies and passions, and these the world of furniture offers like few others. The Friulian industriousness typical of our parents shows us the furrow where we will have to sow.