Artek. Once upon a time there were 4 friends
Add to bookmarks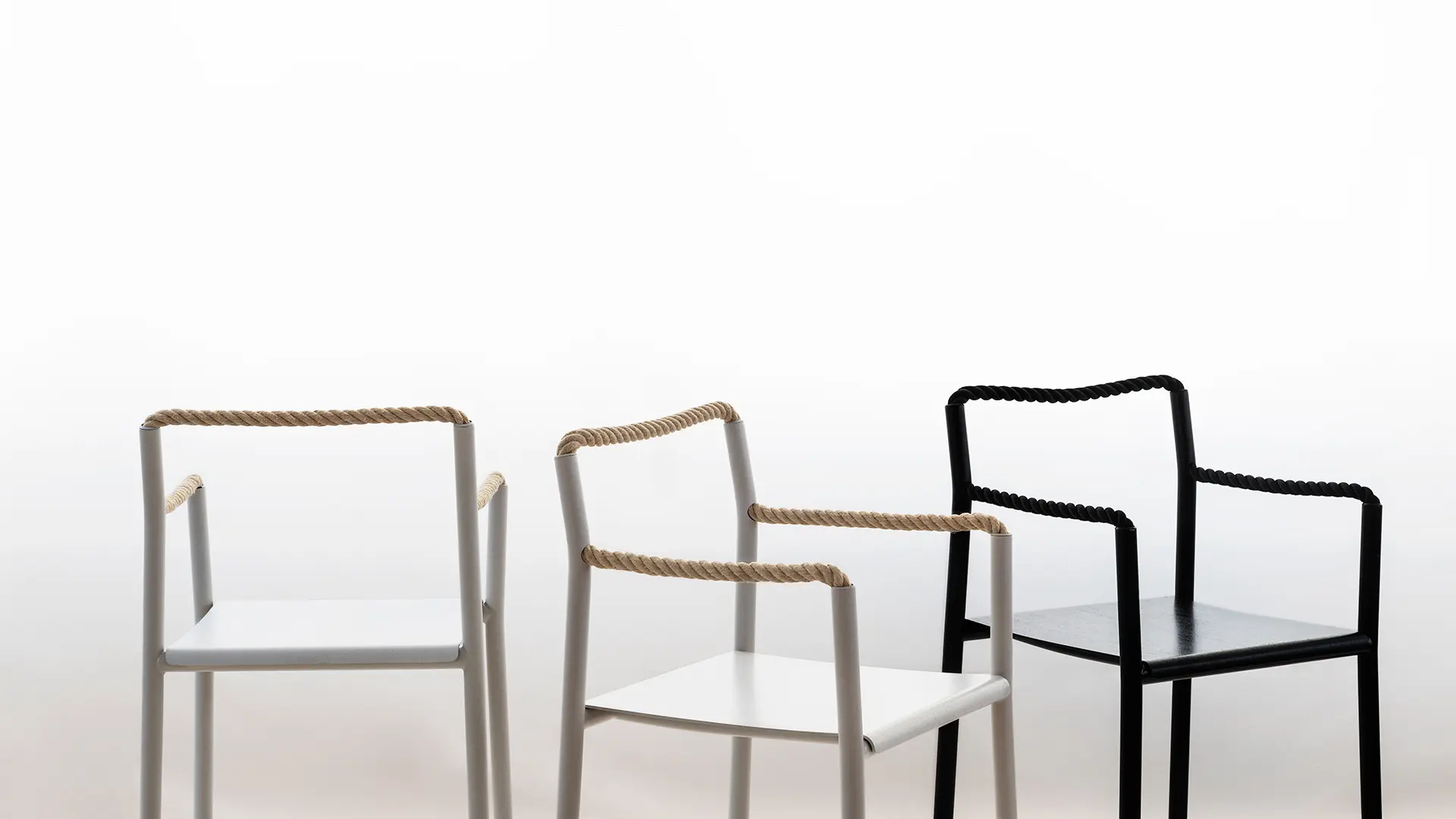 Commercialising furniture and promoting a modern culture and  way of life: the ambition of the Helsinki-based firm, which has produced 85 years of timeless furnishing.
On 15th October 1935, four friends realised a dream, which we are still free to live with the same intensity. In far-flung Finland, Aino and Alvar Aalto, Marie Gullichsen and Nils-Gustav Hahl decided to put art and technology together (AR+TEK) in a bid to develop a new cultural synthesis that would be expressed not through programmatic manifestos, but through everyday living. All four wanted to establish a new culture of living, in an attempt to do away seamlessly with the traditional national model, while still drawing on the extraordinary bond the Finnish people have with nature. Obviously the origin of the dream lay in the organic quality of Alvar Aalto's architecture, Artek just needed to equip it with a "vocabulary" in order to achieve a coherent synthesis of architecture, interiors and design.
The first shop in Helsinki, at 31 Fabianinkatu, not far from the present one at 1B Keskuskatu, opened its doors on 1st March 1936, presided over by Nils-Gustav Hahl, succeeded after his death at the front by Aino Aalto, from 1941 to 1949. The concept met with huge and immediate success (it is odd that there is evidence of unauthorised copies and productions from as early as 1949). Birch plywood, raw cotton straps, coarsely-woven fabrics and black and white laminate made up what we would now call a mood board, at once natural and sensual. Tactility counted for a lot.
Many Artek pieces have remained constantly in production since the early '30s. They include the absolute pièce de résistance, the Paimio armchair, designed in 1931 for the sanitorium of the same name, with its powerful curved birch laminate frame accommodating the graphic line of the continuous black or white lacquered plywood seat. A deeply "human" piece, even more so when one considers that it was made for invalids, possibly fragile and apprehensive.
Also in production since 1933, but designed in this case for the Viipuri library, the 60 stool is stackable and is distinguished by the L-bend legs, mounted directly to the underside of the seat. It is a "minimal" object (in the sense of minimalistic, although that particular term had yet to be coined at that time) as well as being multifunctional (it also makes a handy small table). The leg-to-tabletop mount was to become a stylistic hallmark, both iconic and functional, often employed as a device for connecting horizontal and vertical surfaces – see also the tables.
Alvar Aalto did not subscribe to certain dogmas typical of the Modern Movement, but designed "real" furniture, i.e. pieces that could genuinely go into production and were therefore "for everyone." He remarked in 1949 that the problem of luxury and ordinary furniture could be solved by not producing different categories of furniture, meaning that the furnishings for luxurious homes and simple workers' houses could be made from the same basic materials. This was Artek's basic premise, harnessing the connection between manufacturing technology and sound market knowledge to produce goods that could be truly democratic on one hand (something that the rationalist tubular metal furniture of the time failed to achieve), and "anti-vulgar" (unlike the tired historical replicas) on the other, not to mention "anti-elite."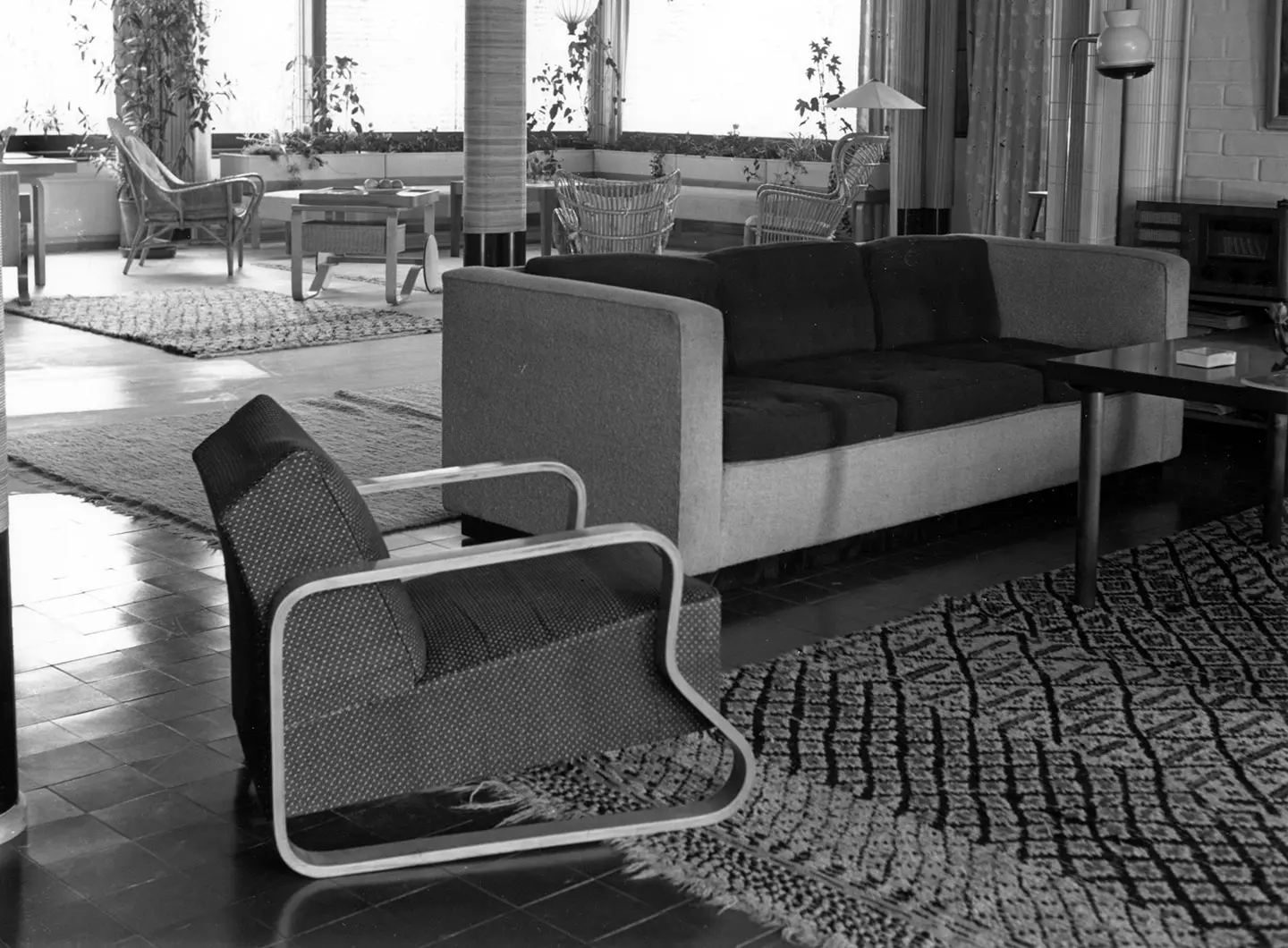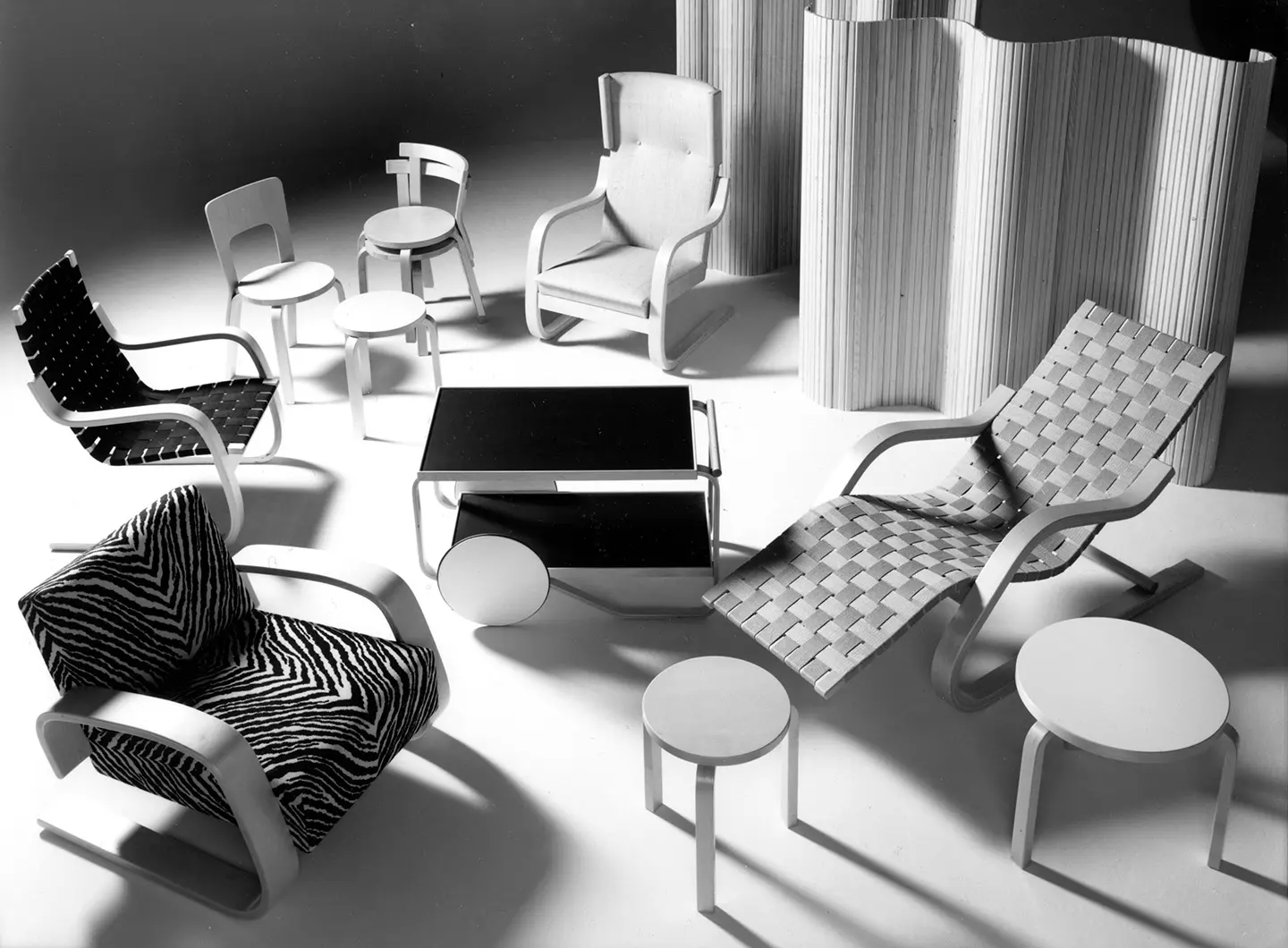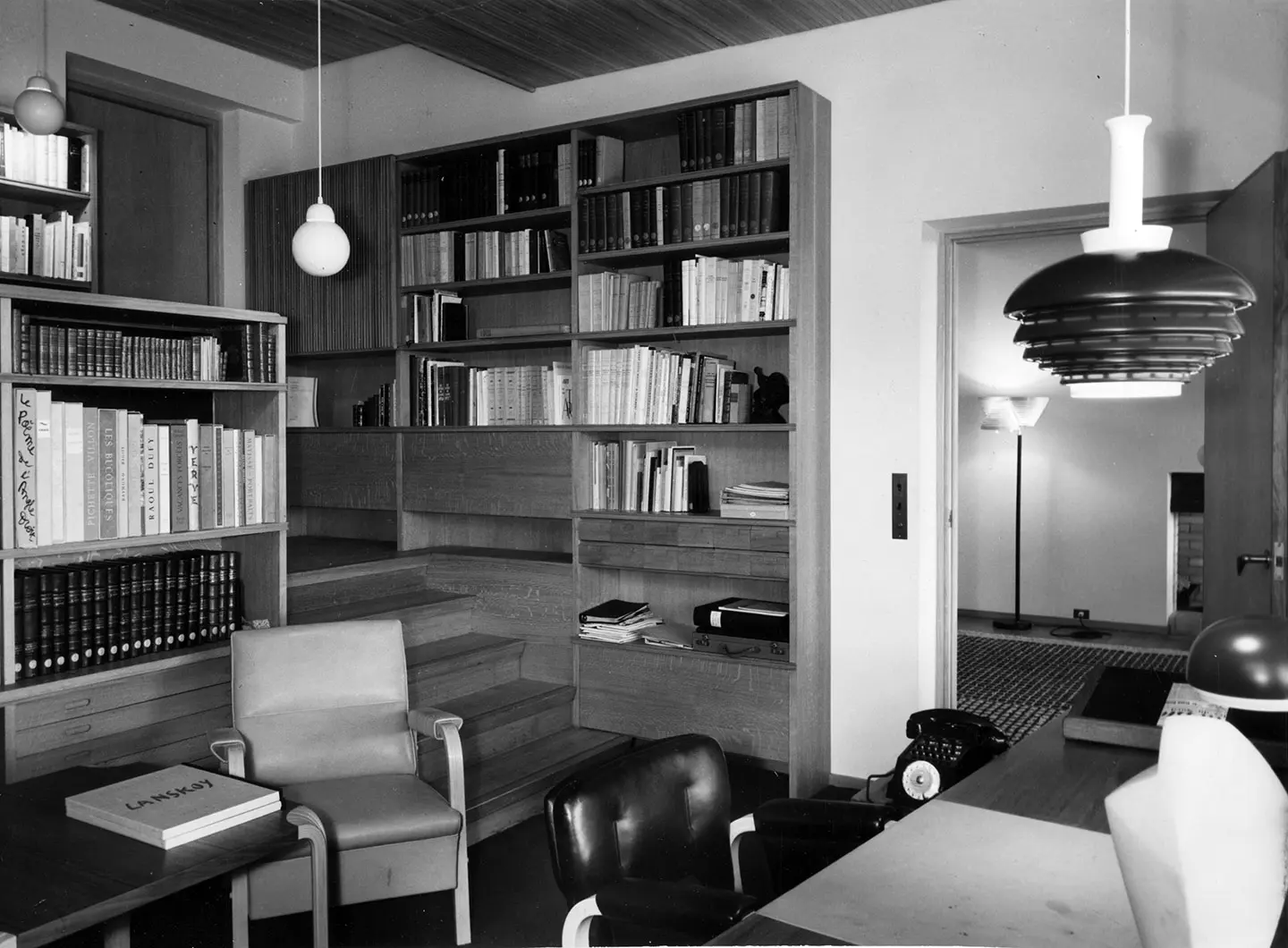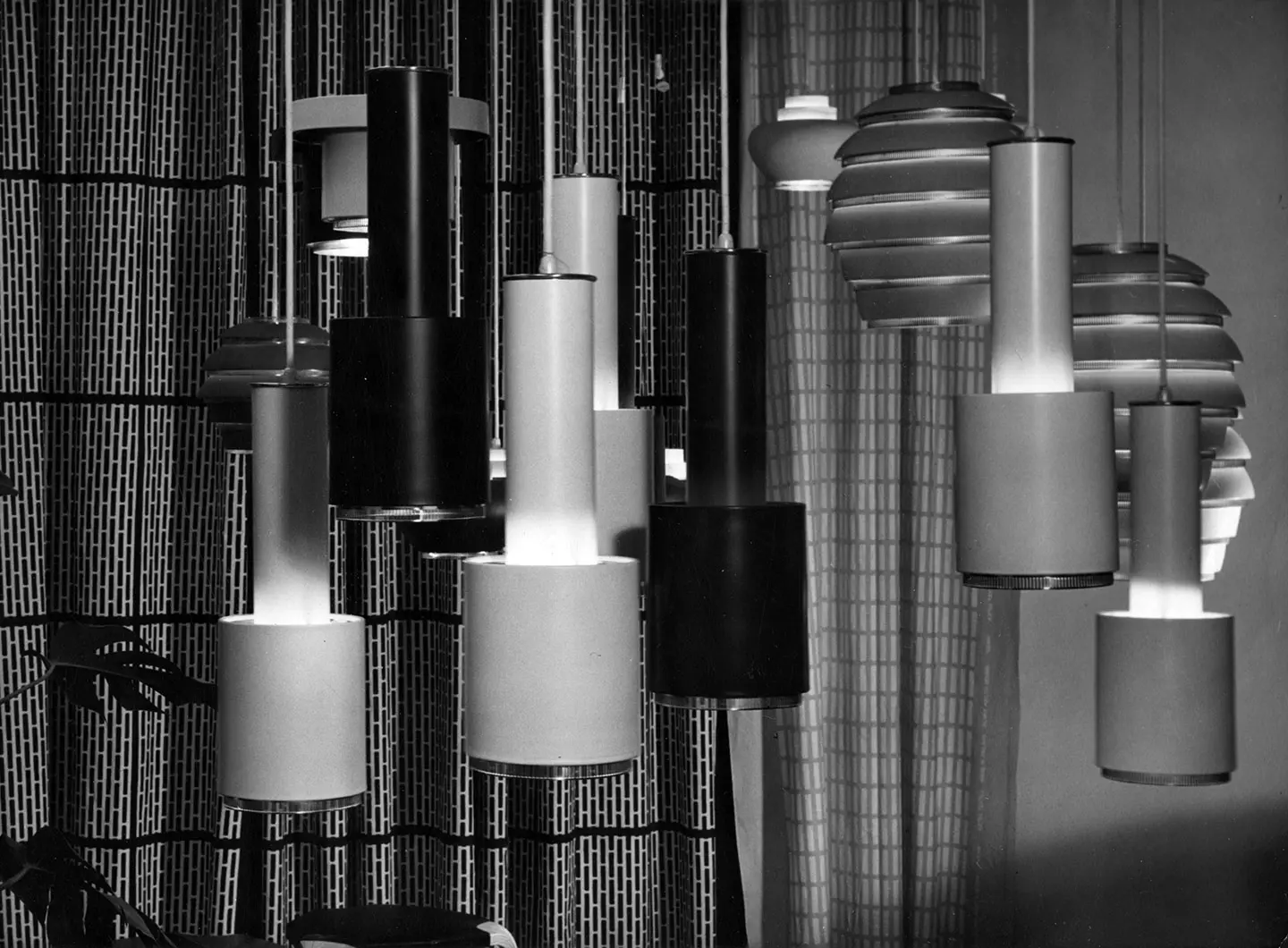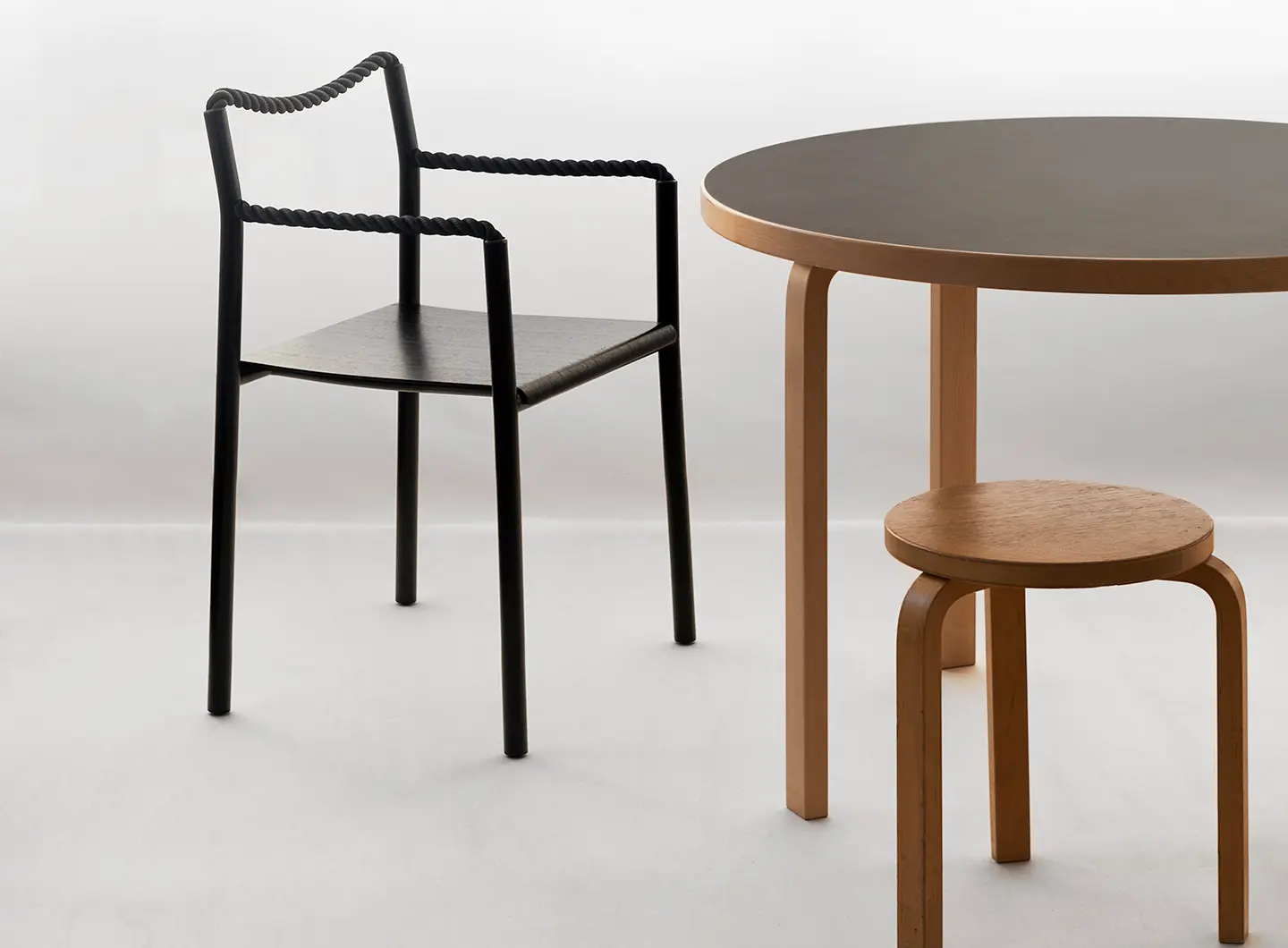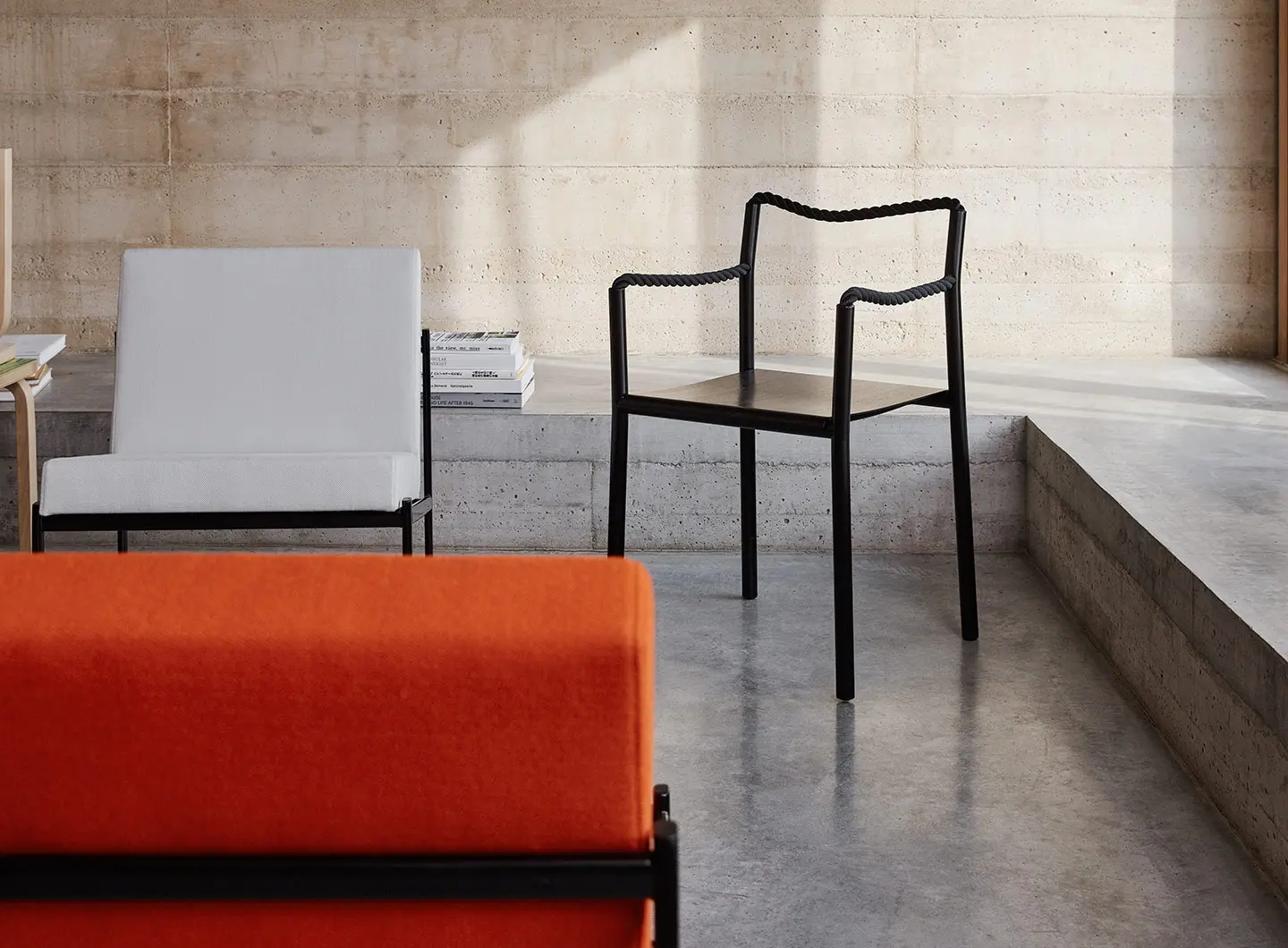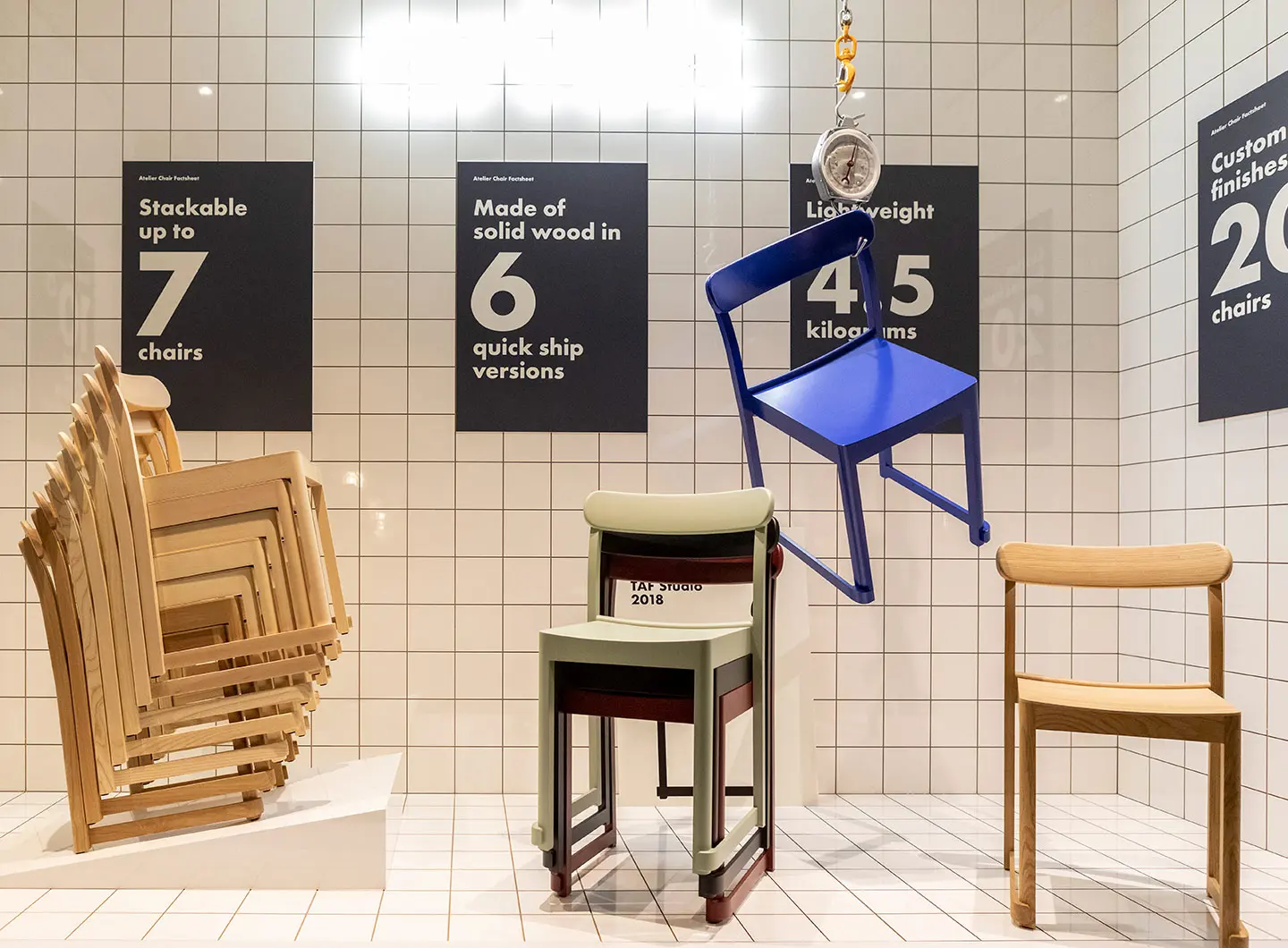 Artek's eighty-fifth anniversary should therefore be seen not just as an occasion for recollection and nostalgia, but also as an opportunity to affirm methodological principles and aims that the design world needs now, more than ever.