Sustainability, lighting and design: a challenge that looks to the future
April 20 th 2023 12:30 - 13:30 (CEST)
Add to calendar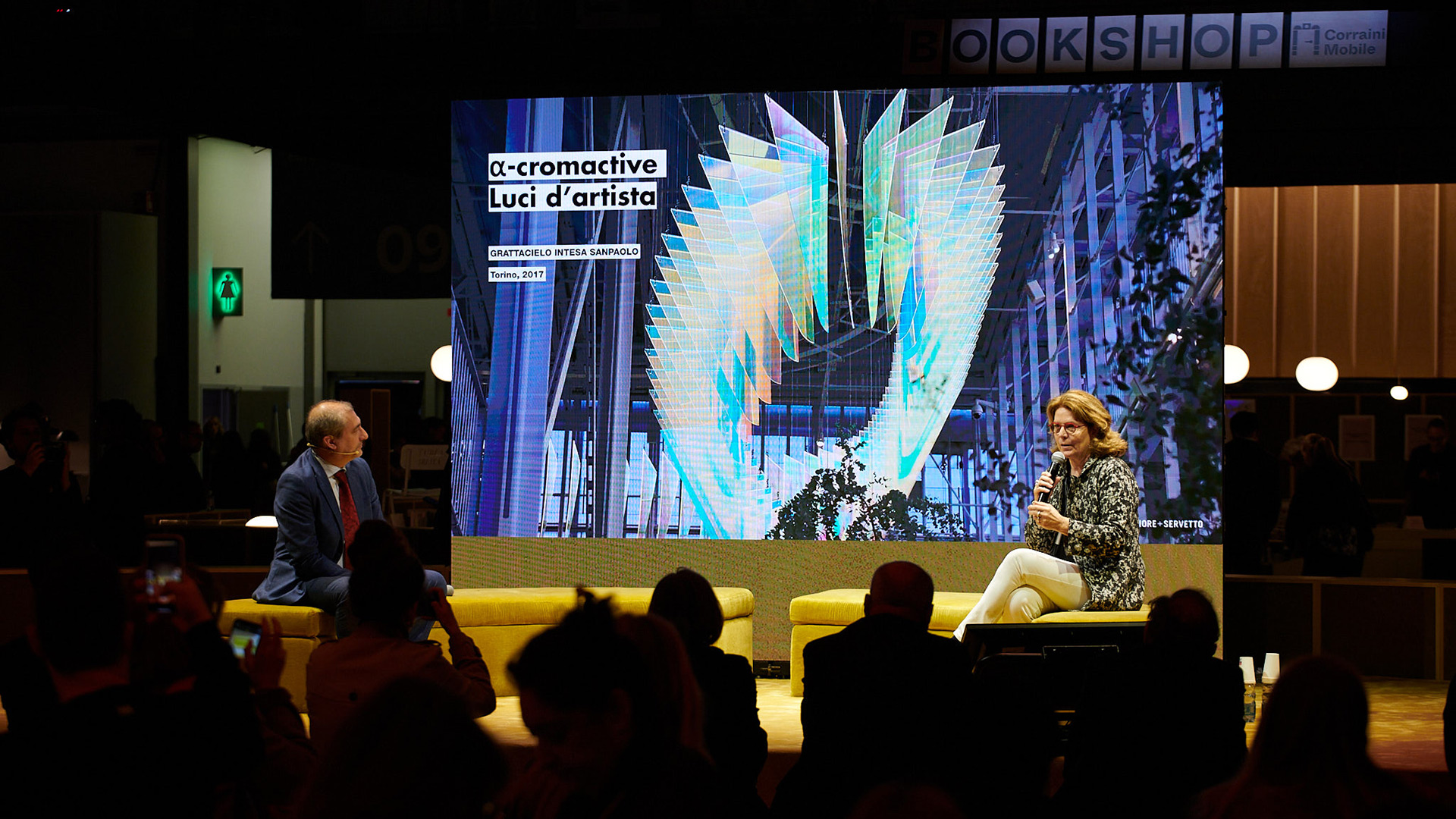 Light and design were the key topics of the talk "Sustainable trends and prospects of design lighting" on Thursday 20 April at 12.30 in Aurore, the heart of Biennale Euroluce.
The first speaker was Stefania Trenti, Head of Industry Research, Intesa Sanpaolo Research Department, with an analysis of the scenario for the furniture and lighting sector, between innovation and eco-sustainability. 
Furniture is one of the driving sectors because design, innovation, creativity, beauty and sustainability make it an excellence of Made in Italy. Two companies representing this excellence and Paolo Melone, Intesa Sanpaolo Head of Marketing Coordination and Enterprise Business Development, then discussed how to combine innovation and tradition, with a focus on sustainability. The companies are Wave Murano Glass, which carries on the millenary tradition of glass on the island of Murano, combining innovation and technology with craftsmanship, and Krill Design, which creates furnishing accessories with recycled materials. The Director of Wave Murano Glass Roberto Beltrami and the Circular Economy Manager of Krill Design Martina Lamperti then spoke about sustainable practices and zero impact with Stefano Melazzini, Head of Specialist Advice of Intesa Sanpaolo Sectors, Sales & Marketing Department.
The talk ended with a discussion between Paolo Melone and Mara Servetto, co-founder of studio Migliore+Servetto, on the importance of planning, applied not only to the definition of quality spaces, but also in the pursuit of increasingly sustainable solutions. 
Euroluce, Aurore Arena, Pav. 13 Fiera Milano - Rho
© Ph. Maurizio Tosto for Intesa Sanpaolo 2023