Round table - Design: WHERE ARE YOU GOING?
April 20 th 2023 15:00 - 16:00 (CEST)
Add to calendar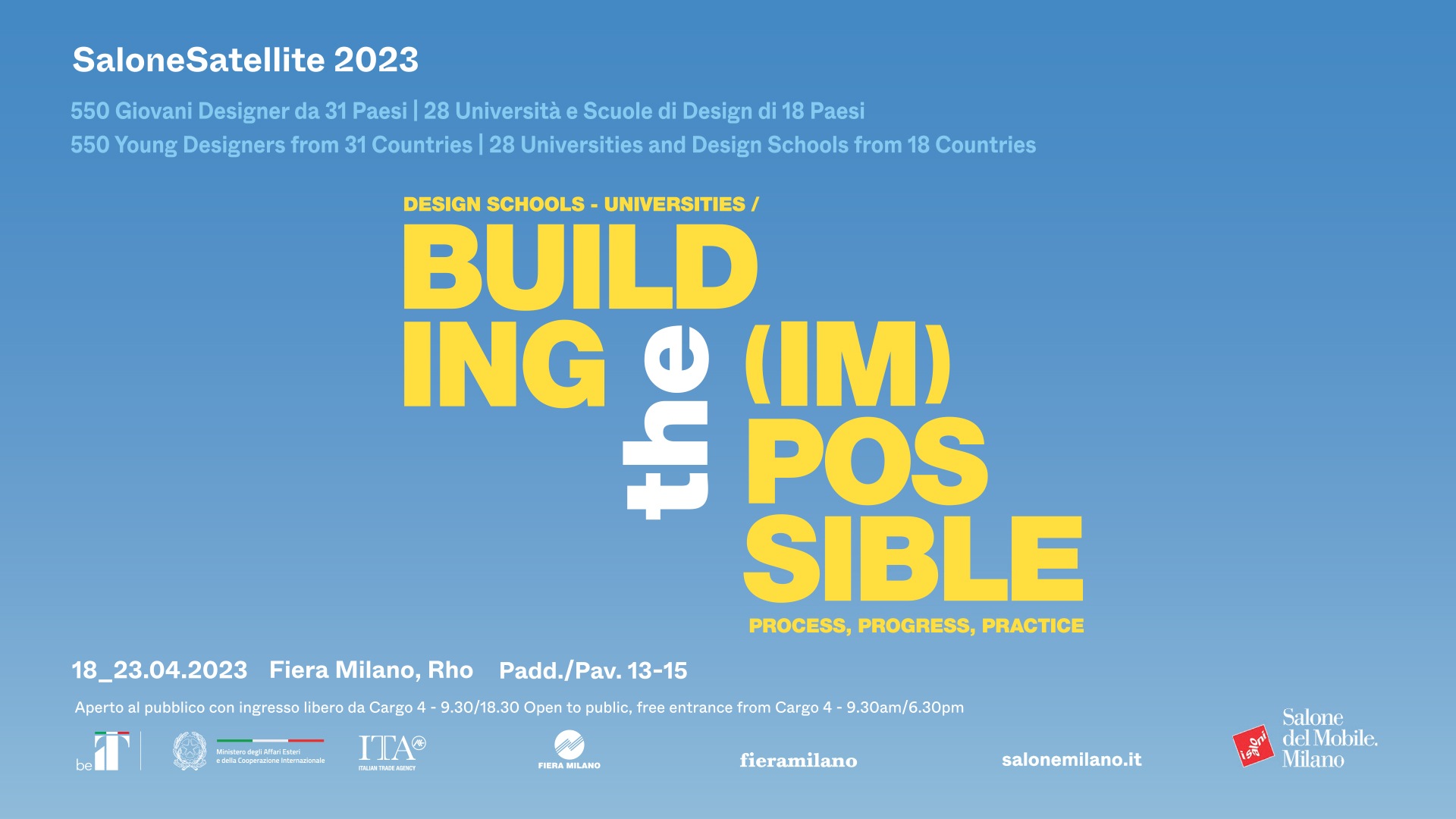 The representatives of 5 of the 28 Design Schools and Universities taking part – ECAL – Switzerland, DESIGN SCHOOL / MILAN POLYTECHNIC UNIVERSITY – Italy, TONGJI UNIVERSITY – China, DESIGN ACADEMY EINDHOVEN – Holland, SCHOOL OF DESIGN / PRATT INSTITUTE – USA – will meet for a Round Table on the theme of this 24th edition. The group of five has been put together on the basis of geographical representation, so as to keep the discussion as far-reaching as possible, and involving the schools and universities from which most of the designers who have made their debuts at SaloneSatellite have come, in particular. The question, Design: WHERE ARE YOU GOING?, was put to all the prestigious international institutions invited to take part in the 2023 edition which responded with an ad hoc project on their stands, involving students, graduates-to-be and lecturers from their courses. 
ECAL, Director Alexis Georgacopoulos
SCUOLA DEL DESIGN / POLITECNICO DI MILANO, Professor Luisa Collina 
TONGJI UNIVERSITY, D&I, Director Hongtao Zhou
DESIGN ACADEMY EINDHOVEN, Creative Director Joseph Grima
SCHOOL OF DESIGN / PRATT INSTITUTE, Professor Ignacio Urbina
Moderator: Annalisa Rosso
SaloneSatellite Arena, Pav. 13