DESIGNin the Kitchen DESIGNin the Bathroom
June 11 th 2022 09:30 - 18:30 (CEST)
Add to calendar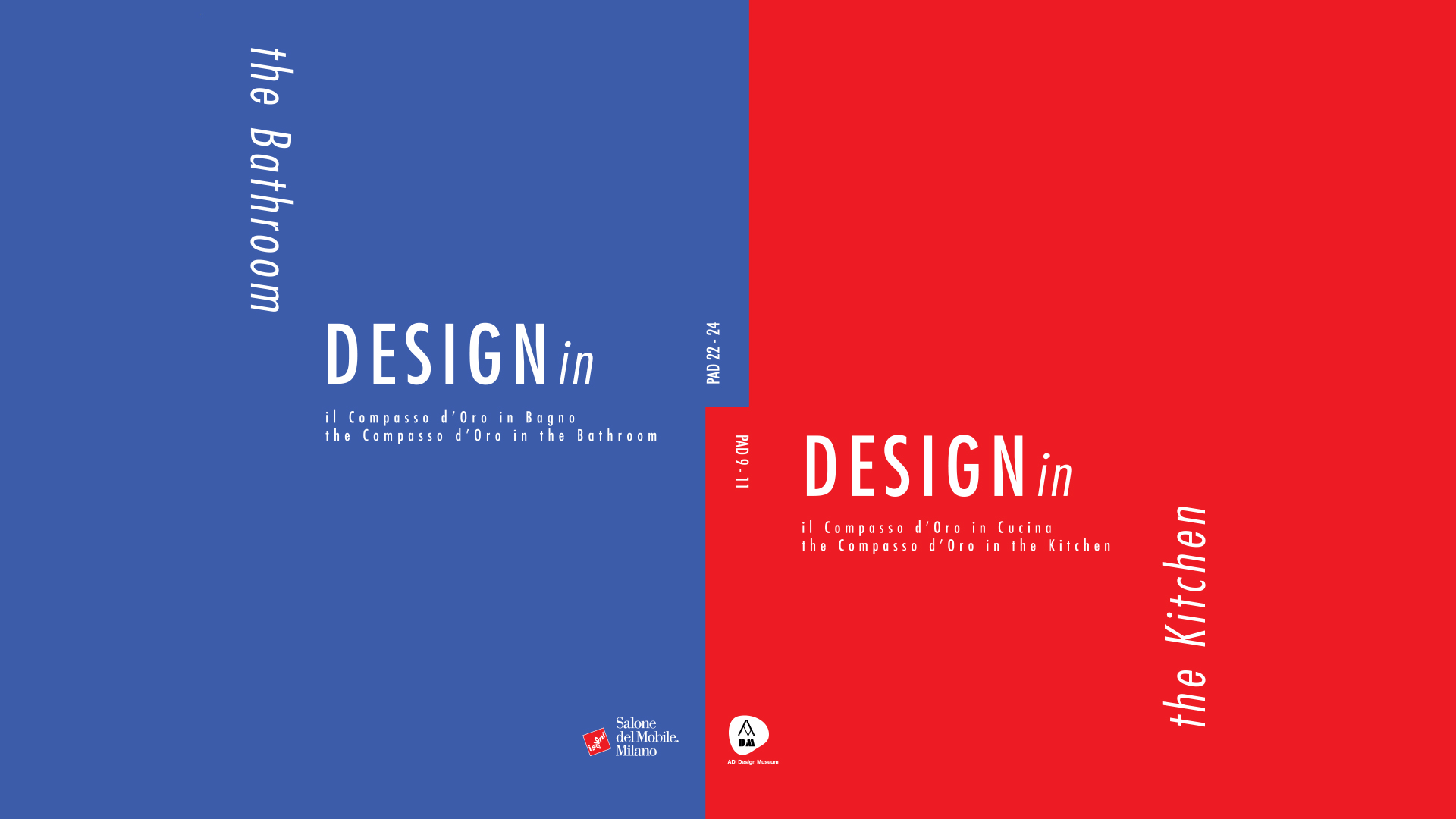 DESIGNin the Kitchen
Pav.9-11 
DESIGNin the Bathroom
Pav. 22 - 24
An itinerant exhibition winds its way through the pavilions of EuroCucina and the International Bathroom Exhibition. It narrates a chapter in the unparalleled story of Italian design, built on discoveries, technology, design and business culture, customs and sociality through 250 pieces that have won Compasso d'Oro honourable mentions or awards.
The long-established Compasso d'Oro award, organised by the ADI-Association for Industrial Design, was set up in 1954 after an idea by Gio Ponti to highlight the value and quality of Italian design products, has been – and continues to be – a testament to and a social and cultural expression of its own time. As such, it has always found the true protagonists of the award in the companies exhibiting at the Salone del Mobile.Milano.
As part of the celebrations for its 60th edition, the Salone del Mobile.Milano aims to pay homage to its exhibitors, the beating heart of the fair, celebrating their unwavering commitment to presenting innovative products and processes each year in the name of quality.  
The installation, curated by the architect Alessandro Colombo with Paola Garbuglio, is split into two sections: Design in the Kitchen, featuring kitchen-related products, at EuroCucina and FTK – Technology For the Kitchen, and Design in the Bathroom, featuring bathroom furnishing, at the International Bathroom Exhibition.
The decision to concentrate on these particular types of products – all from the ADI Design Museum Collection in Milan, curated by ADI – is intended to focus attention on the efforts of these two sectors in the fields of research, innovation and sustainability.
The overall display is characterised by these hanging textile structures, which converge in a single point, making for a hugely impactful effect.