Handy System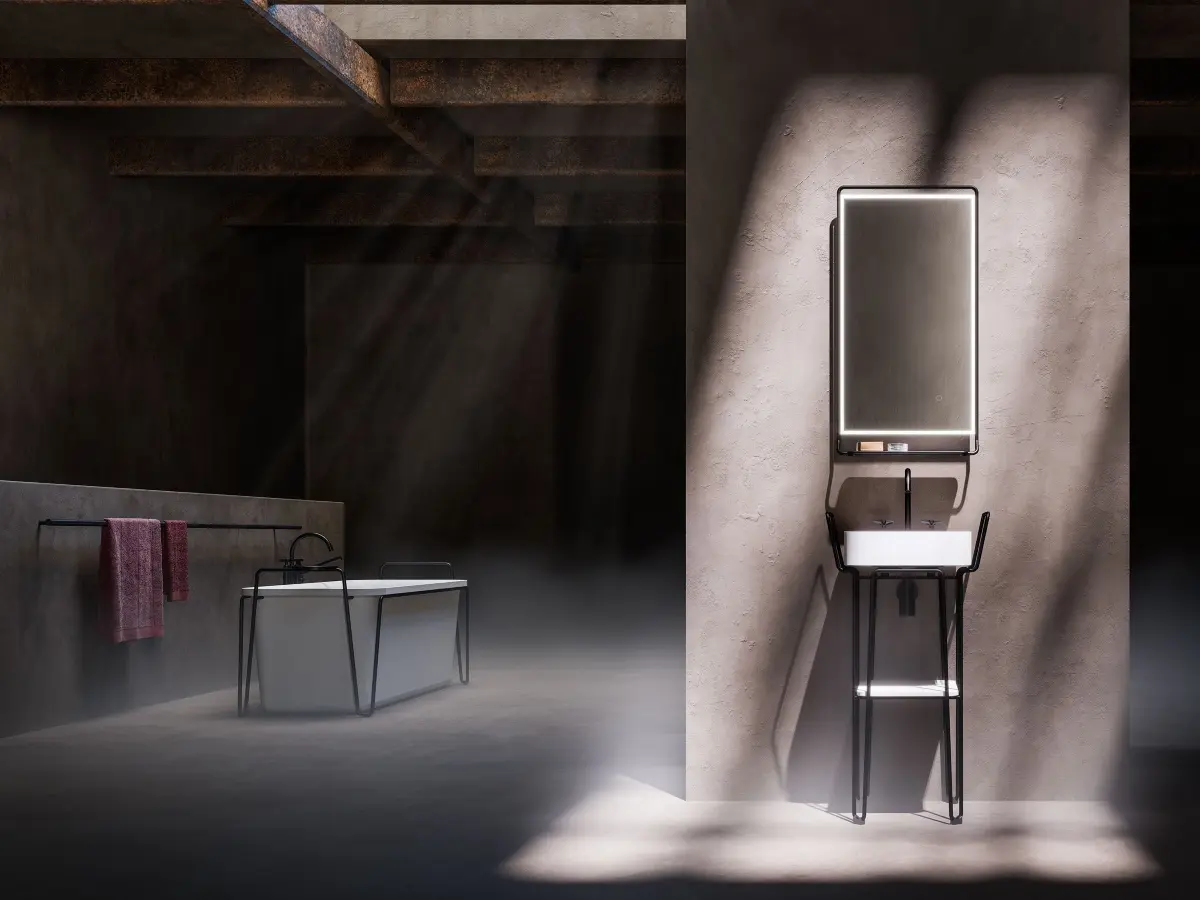 Handy System retraces the past in the sign of continuity; revisited in the light of today.
A seamless element encloses and supports the heart of the console.
On both sides of the sink, the echo of the handles of ancient basins become towel bars.
The tubular frame marks the continuity with the mirror, to frame the illuminated perimeter and to support the shelf.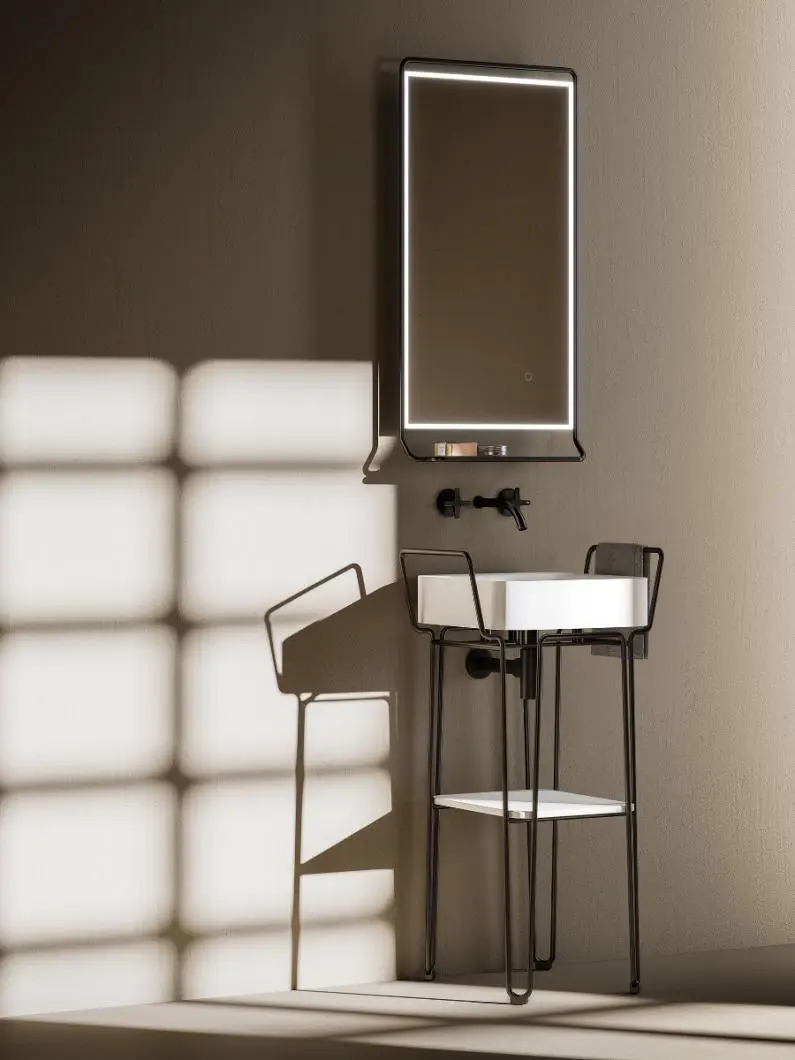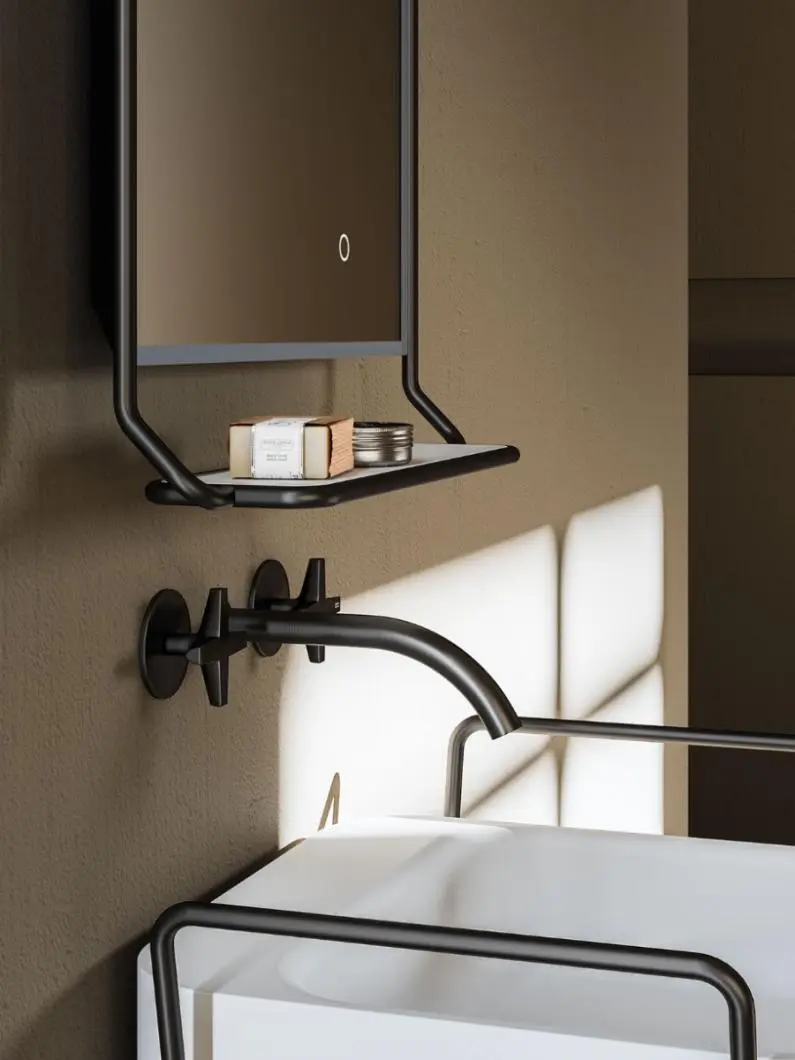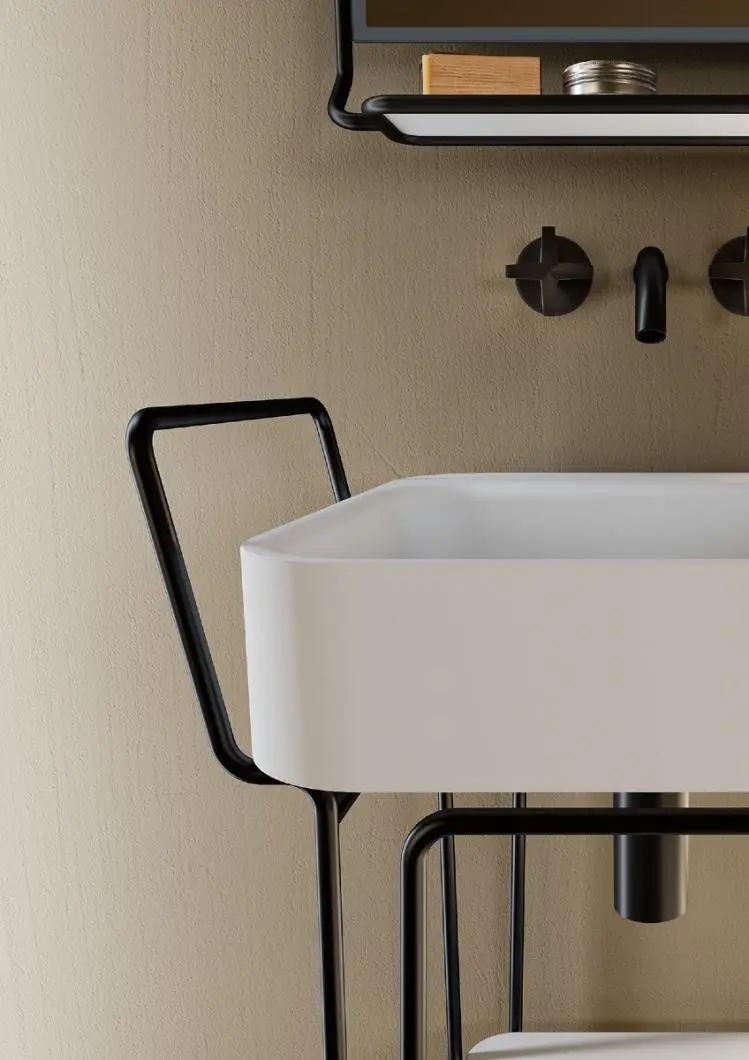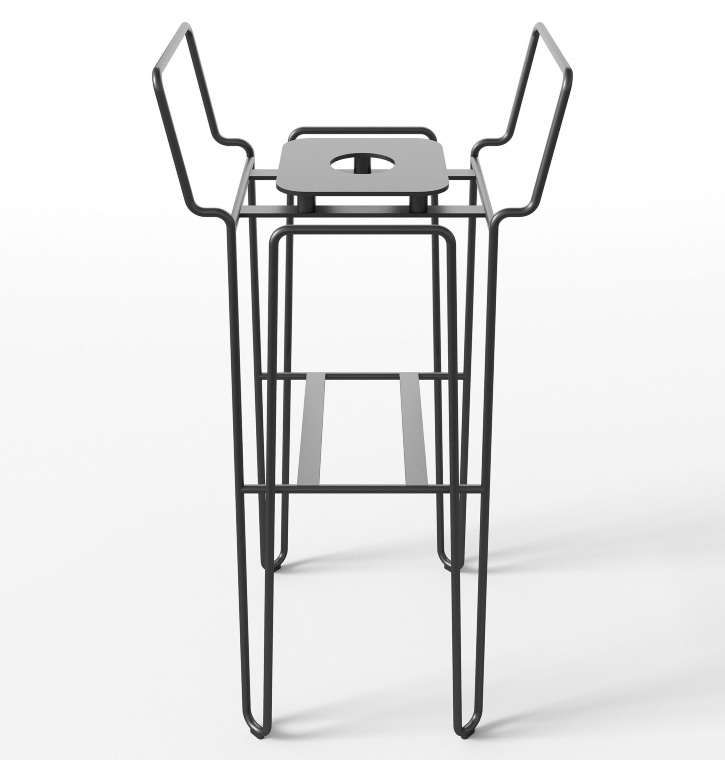 Product description
Black metal structure
White solid surface basin
White solid surface shelf
Direct light mirror with 360° high power LED lighting with refective film
Illuminated touch ON/OFF sensor
5 mm mirror thickness
Safety film backing
Defogger function
LED temperature color 6000K
220V, CE, IP44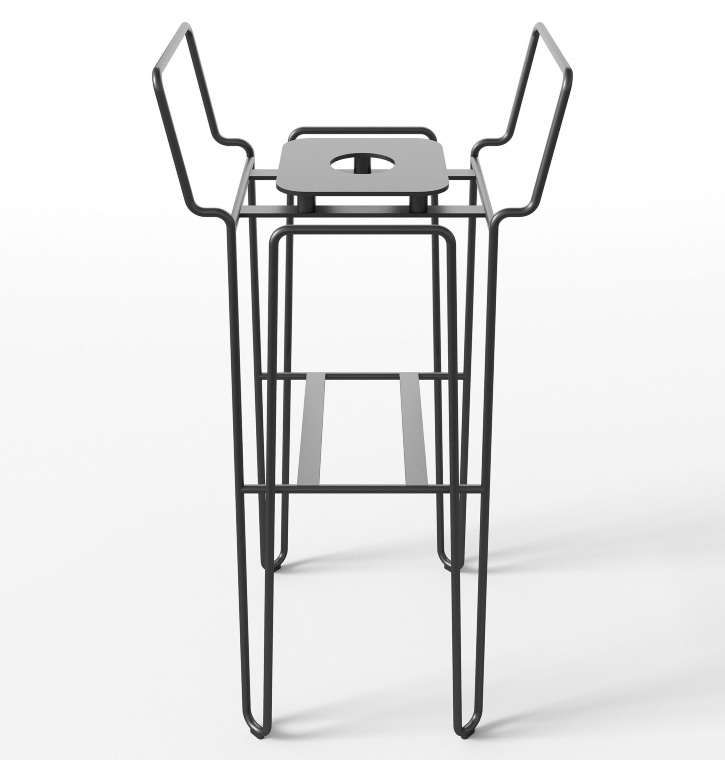 Product name
Handy System
Designer
Massimo Farinatti
Official website
https://www.vanitacasa.it

BRAND SELECTION
OUR PRODUCTS