Soul chest of drawers
To inspire Soul collection is the musical world, its ability to give emotions and create connection between the soul and the surrounding world. That feeling of well-being you can experience in your home thanks to this new furniture. 
Designed by

Giuseppe Viganò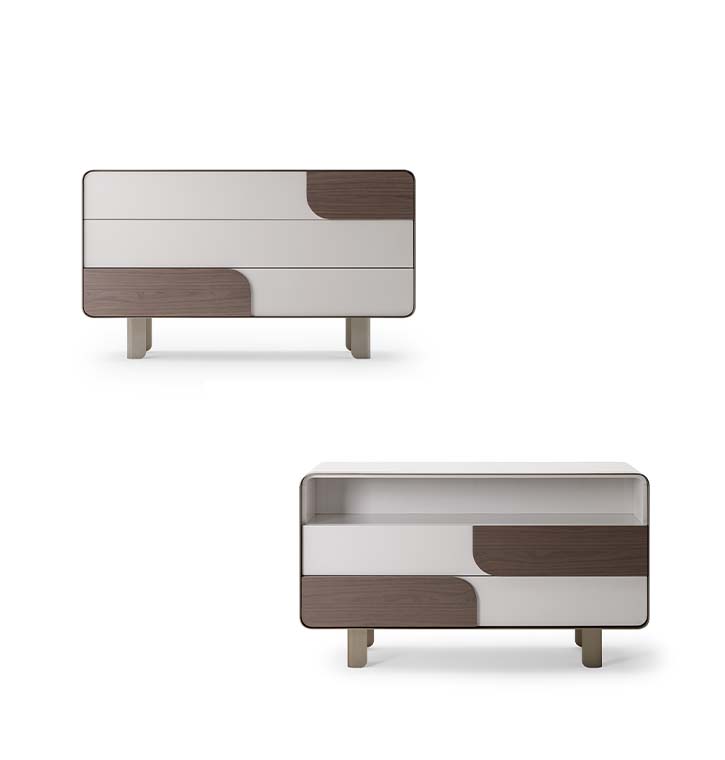 Product Overview
The Soul collection chests are characterized by a soft and rounded design, the line of the profile is enhanced by a metal frame, which matches the feet consisting of a curved metal sheet. The entire structure is made of wood in a glossy lacquered finish with decorative details in solid canaletto walnut. The walnut details on the drawer fronts have both a functional and decorative purpose, the diagonal cut of their profile acts as a handle, but their contrasting optical effect also evokes the keyboard of a piano.
The chest of drawers can be with three drawers or with two drawers with open compartment.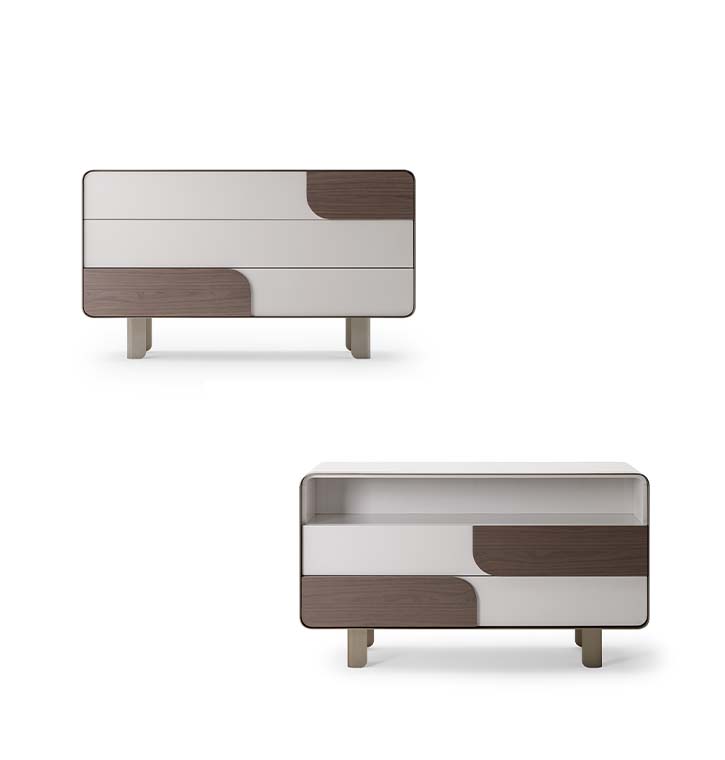 Product name
Soul chest of drawers
Official website
turri.it

BRAND SELECTION
OUR PRODUCTS