Iks
Category: Bathroom Furniture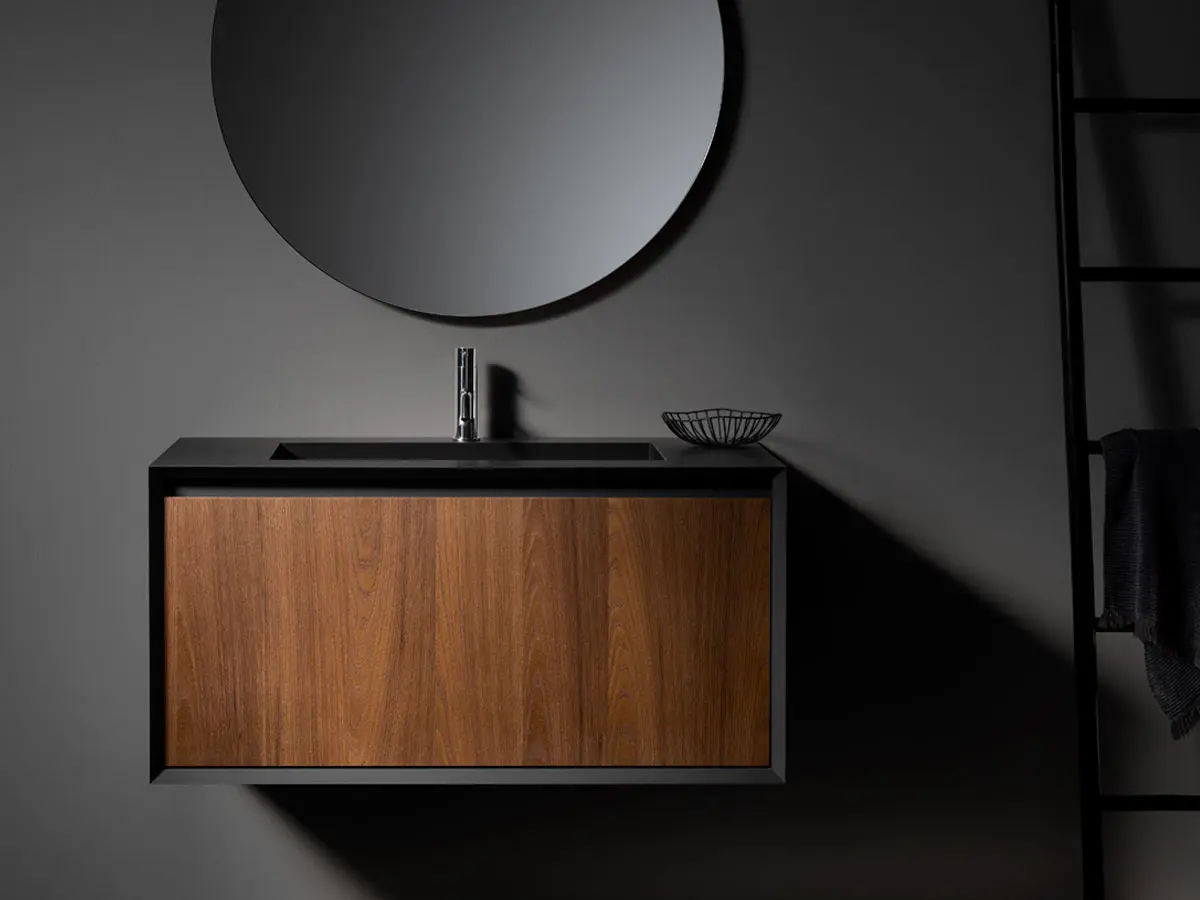 Iks is a system of suspended bathroom furniture of great quality, designed to enhance the essential shapes and character of the materials.
Iks is the result of a rigorous approach to design, so it allows multiple design variations without losing its aesthetic and functional values.
The distinctive feature is the 45° angle. It is found in the joints of the structure and in the sloping cut of the top of the fronts which creates a practical and elegant opening system.
The Iks system offers multiple design solutions in two construction variants for highly customised configurations:
Iks Full with washbasin integrated in the Fenix structure;
Iks Up with structure in wood or other materials and counter top.