KODO OUTDOOR
Collection: Outdoor collection
Category: Tables and coffee tables
"Kodo " comes from Japanese and means solidity. The resistance and the quality of the materials it consists of, make it the perfect complement for outdoor spaces.
The Kodo table can reach l arge sizes while maintaining its structural lightness, enriched by the wide variety of finishes offered.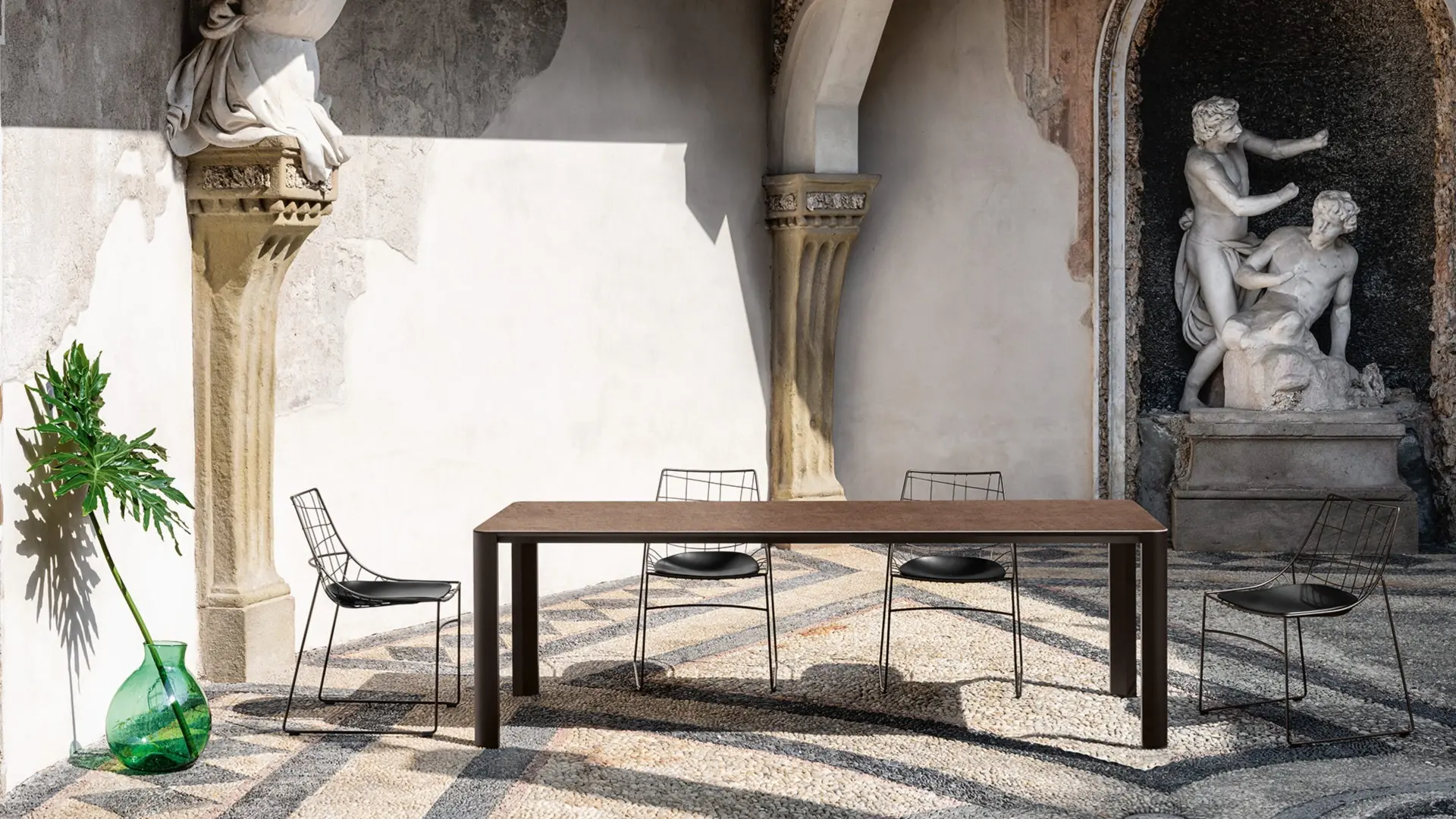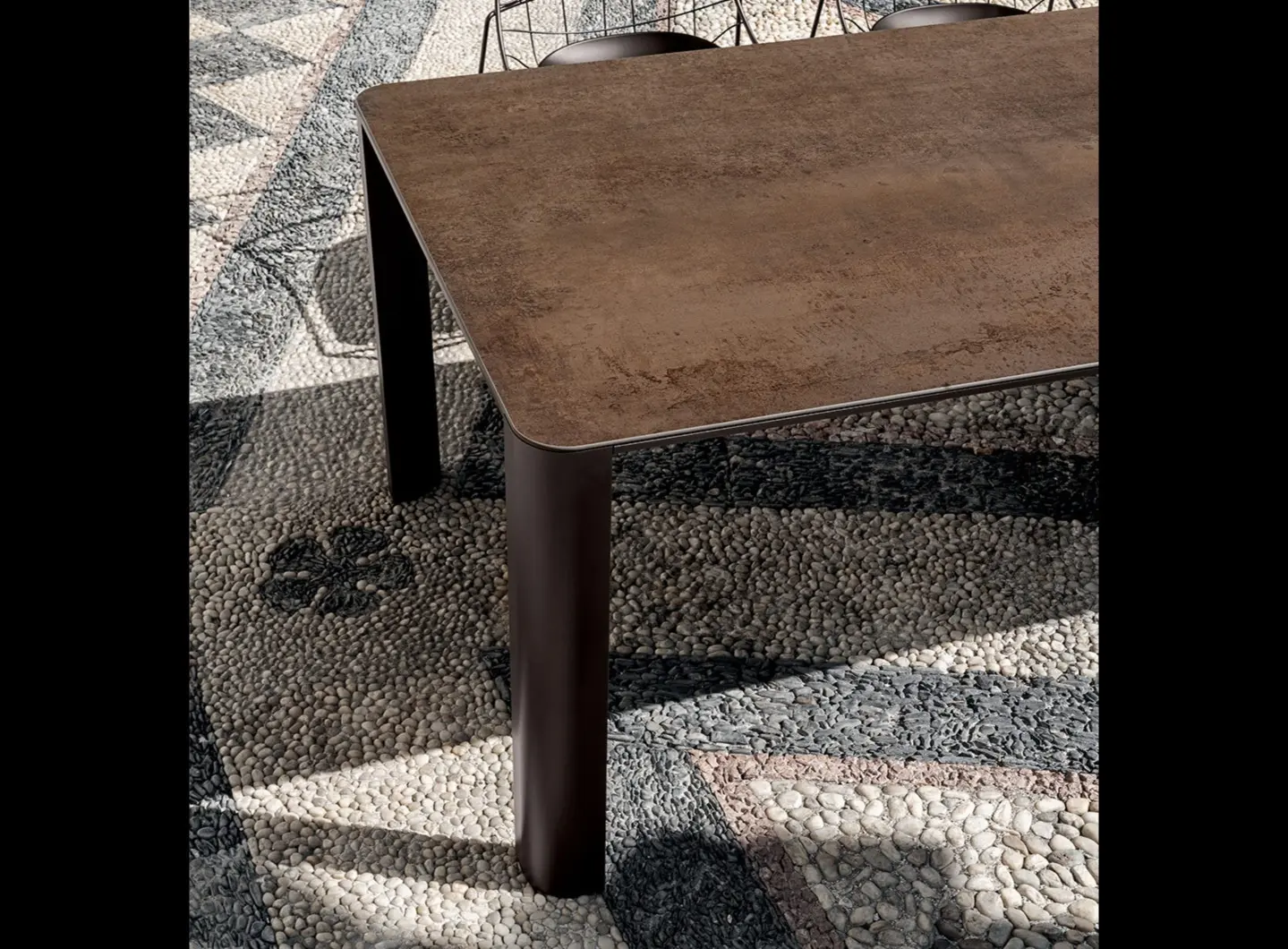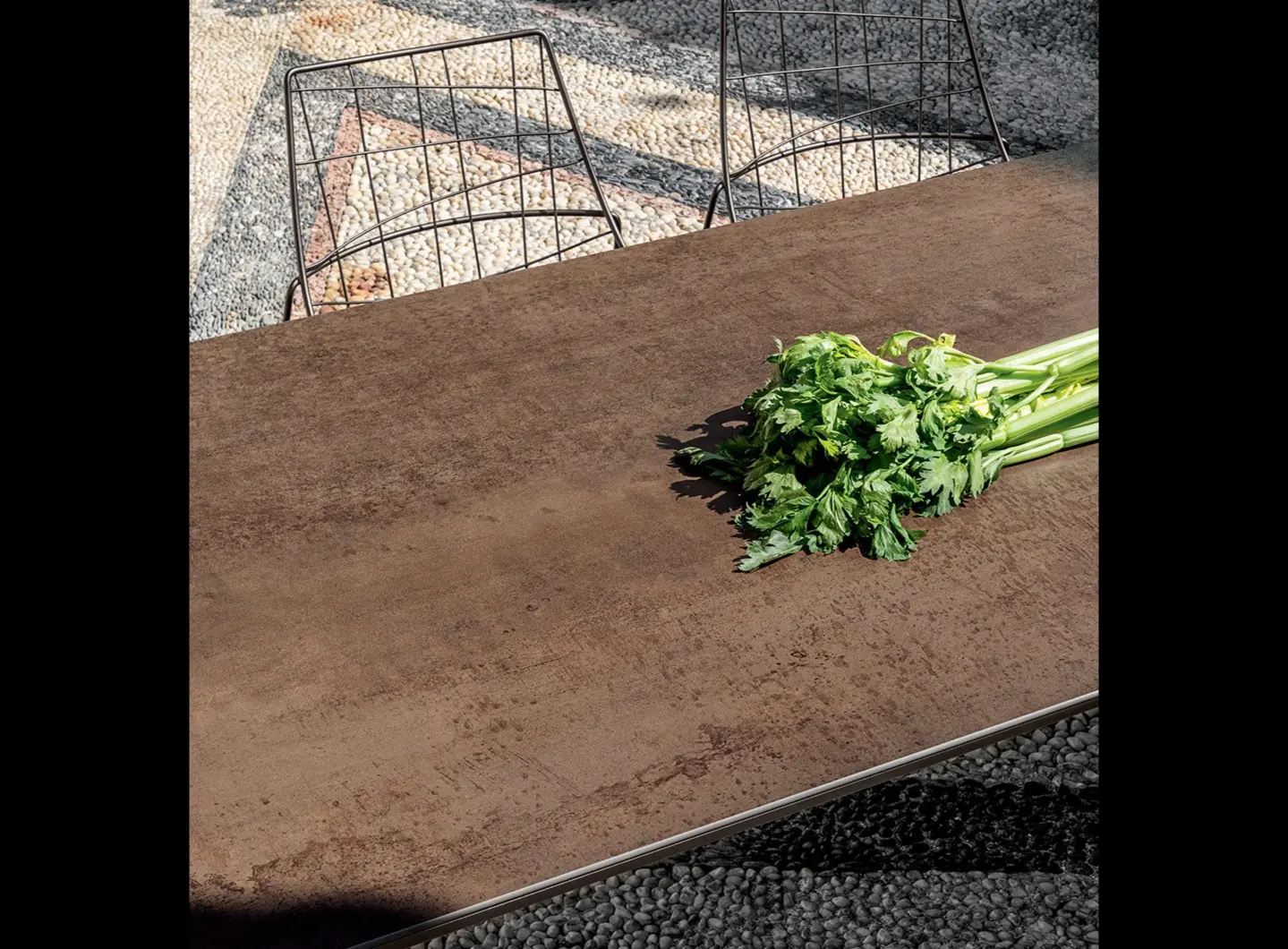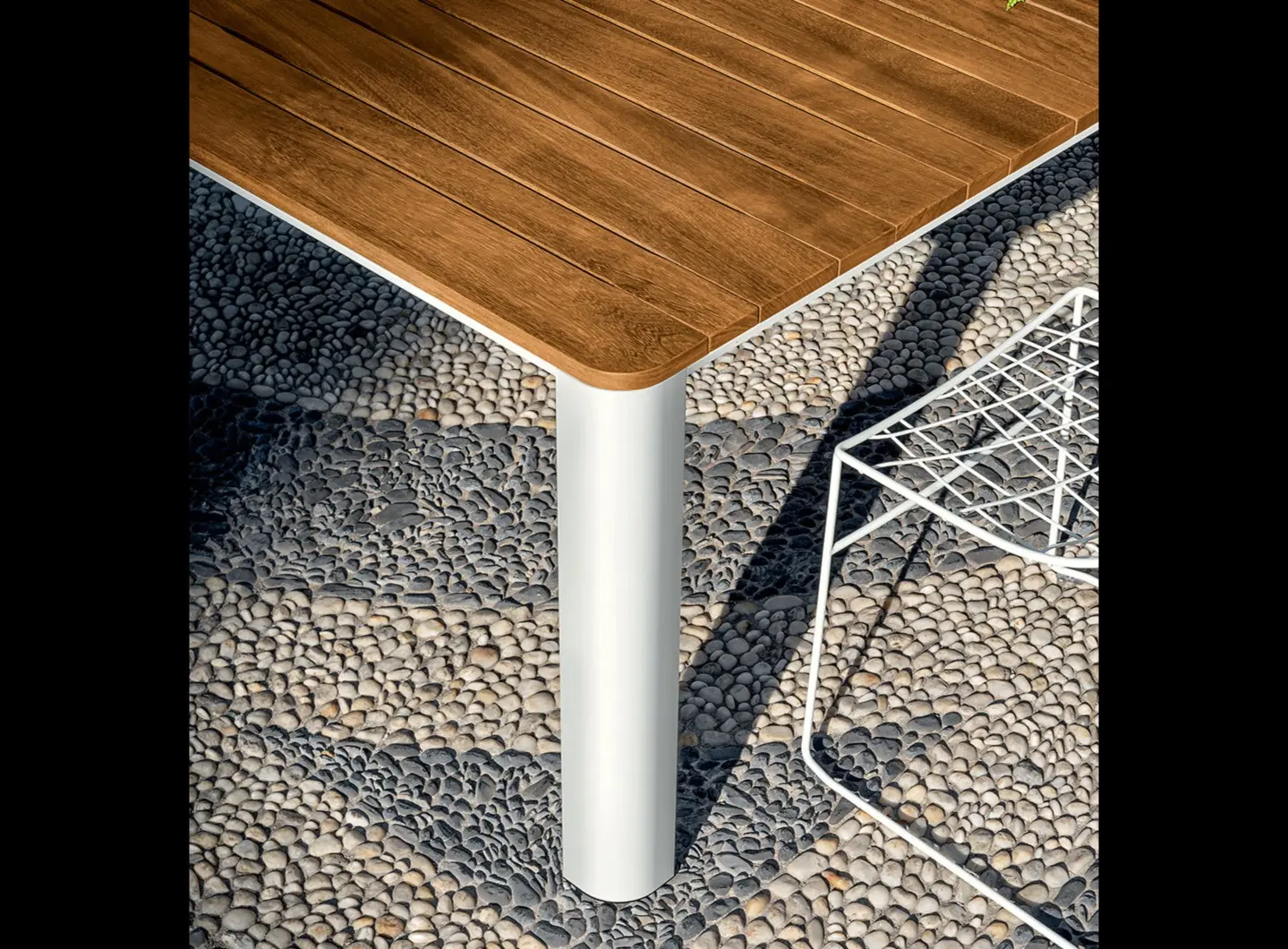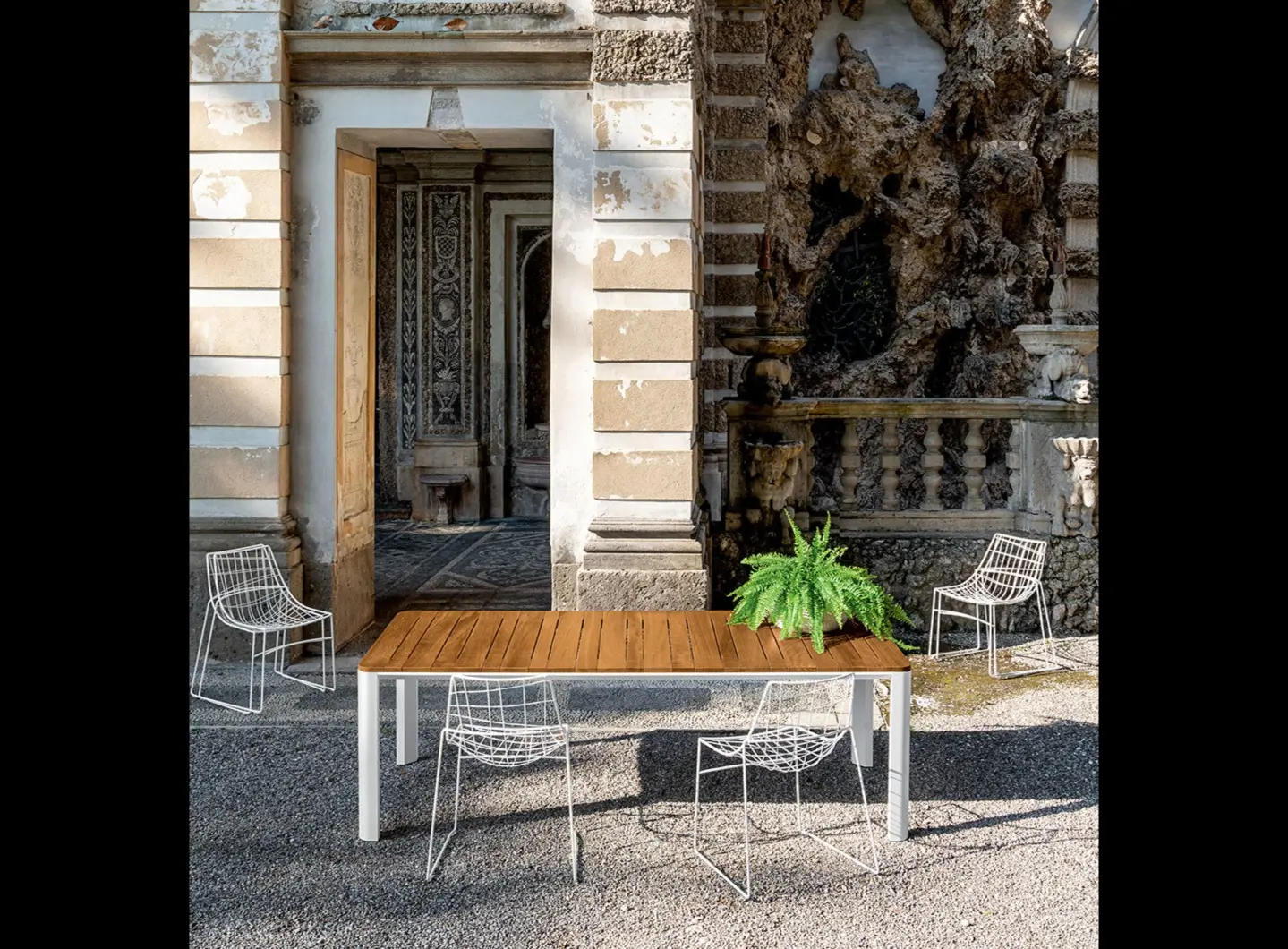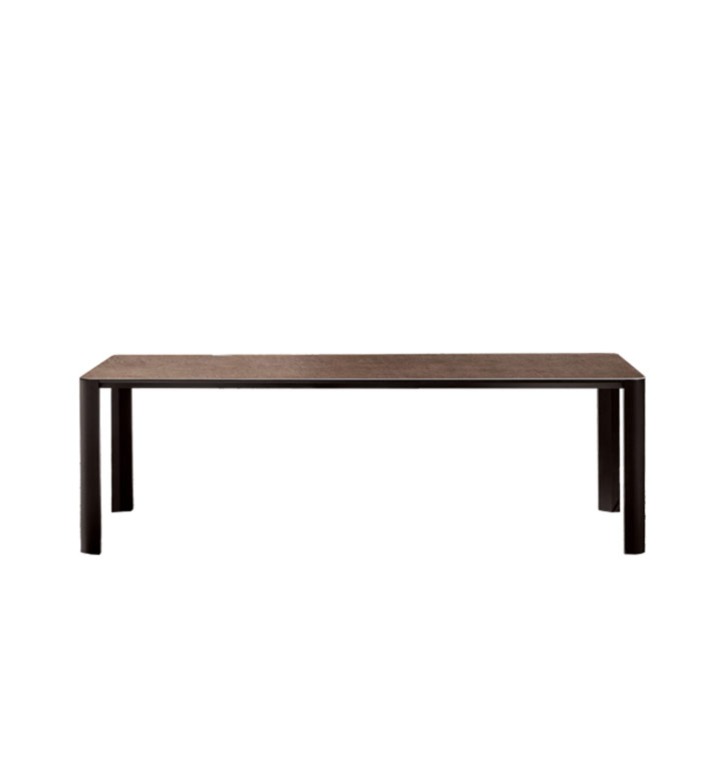 Product description
Dining table with aluminium legs and structure, various finishes. Top in Iroko slats available in different measures.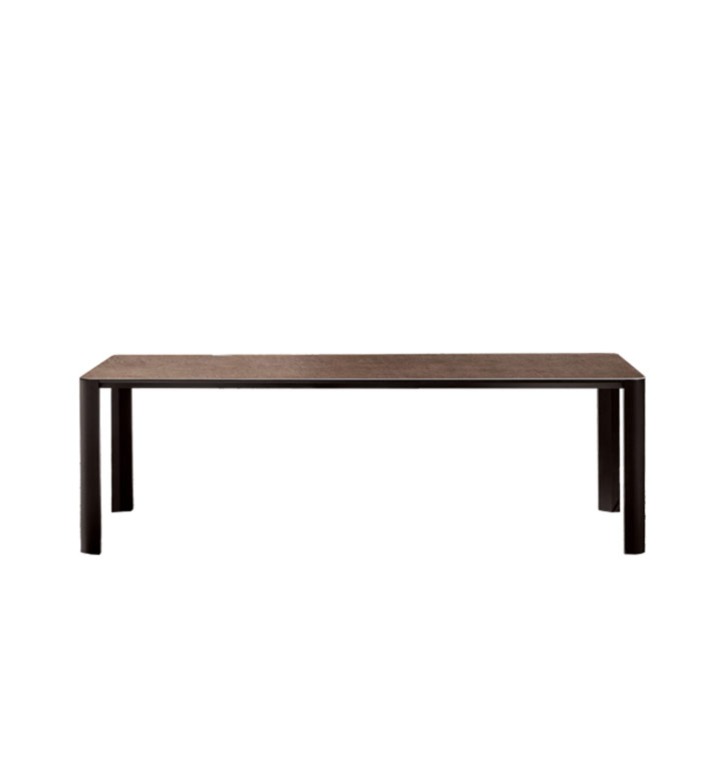 Product name
KODO OUTDOOR
Materials
Aluminium, Wood, Ceramic
Dimensions
Kodo slats

180x100x76h
200x100x76h
220x100x76h
240x100x76h

Kodo ceramic

140x140x74h
150x150x74h
200x100x74h
220x100x74h
240x100x74h
240x120x74h
300x100x74h
300x120x74h


Official website
Kodo outdoor

BRAND SELECTION
OUR PRODUCTS