Lisa Sofa
Category: Sofas and armchairs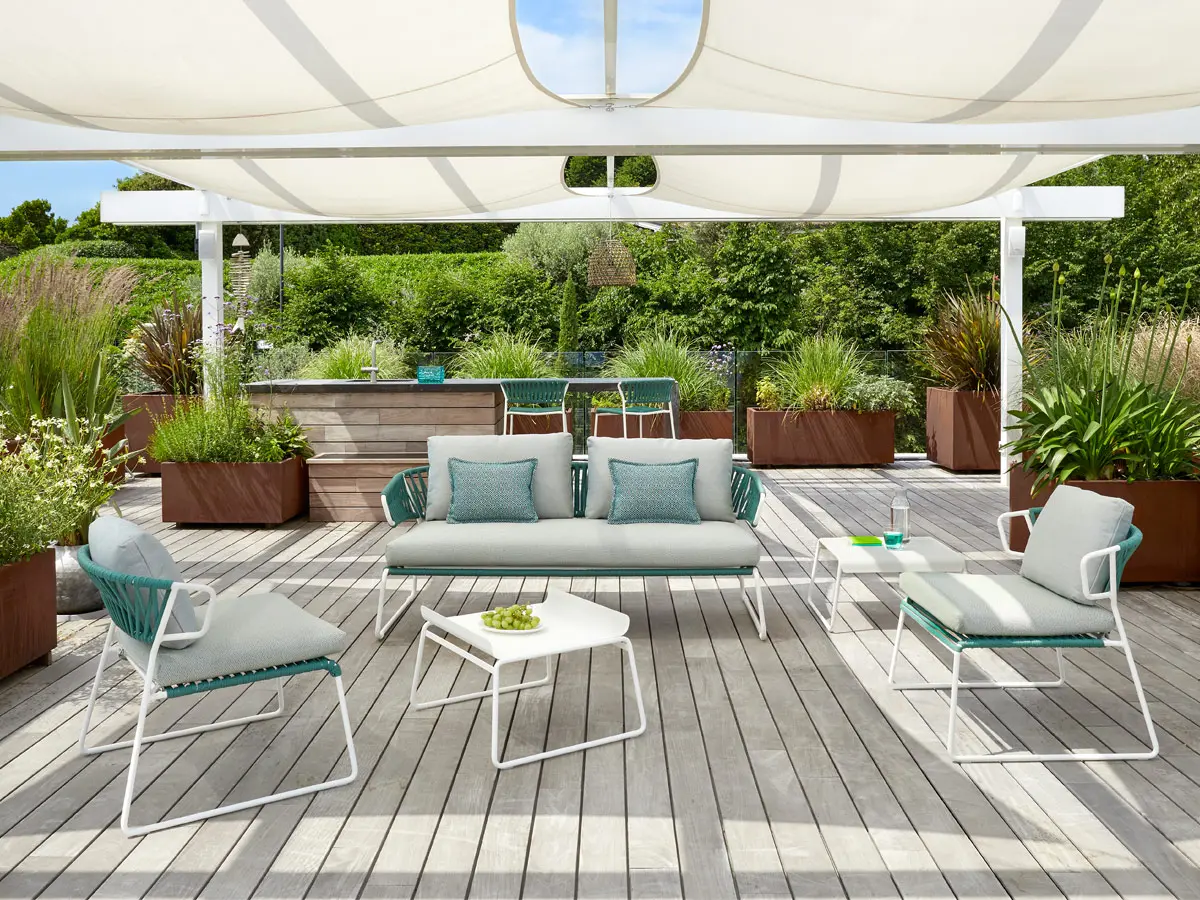 The Lisa Filò and Lisa Club collections, design Marcello Ziliani, are now completed by Lisa Sofa couches to create cosy conversation areas with coordinated chairs, lounge armchairs and coffee tables.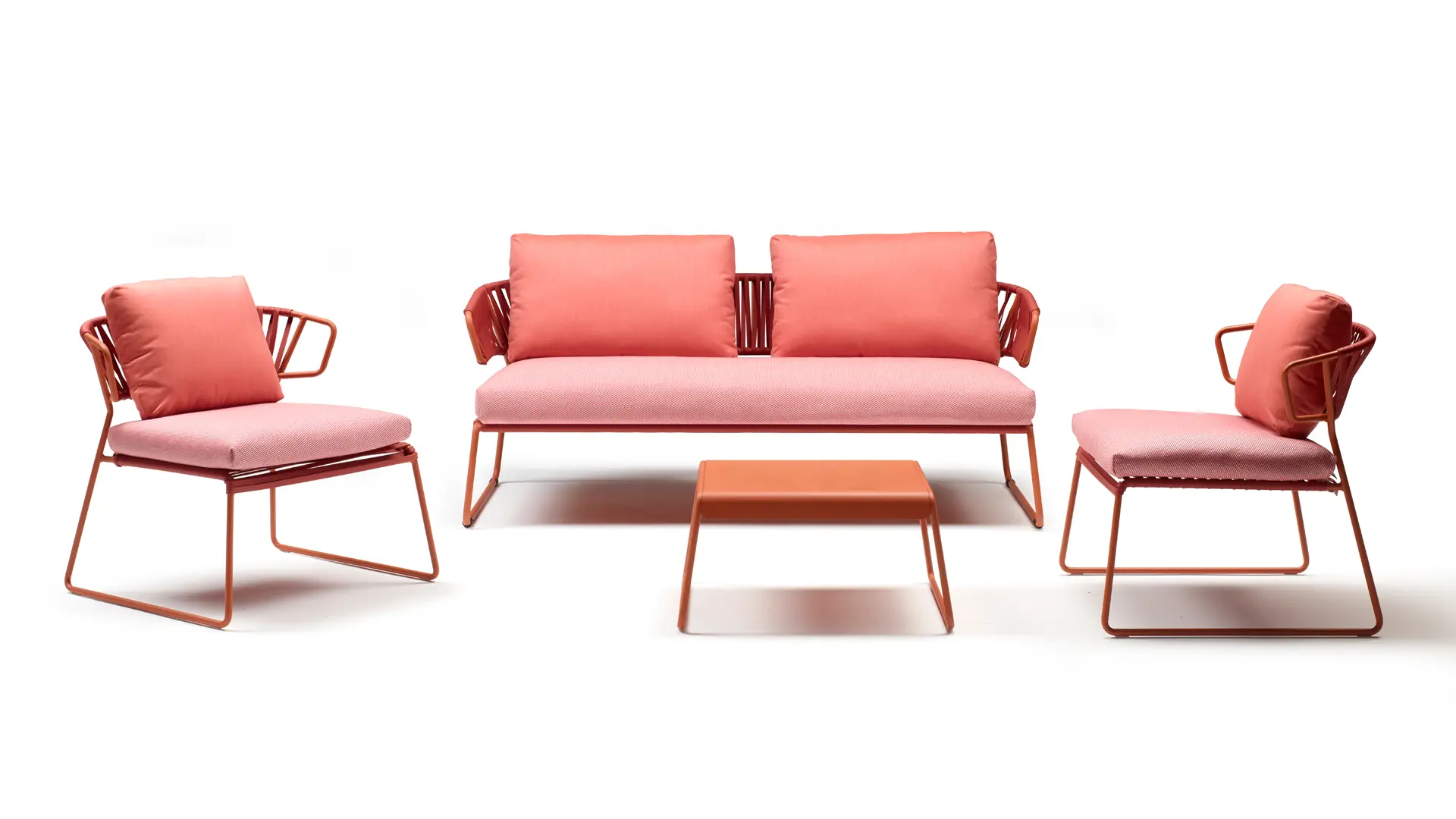 In the height of summer the desire to spend time in the open air becomes a reality; a time we wish could last longer. The S•CAB design guarantees comfort, by satisfying the desire to surround ourselves with beautiful things, through our choice of furniture too.
The Made in Italy aesthetic, that the brand successfully represents, can be seen in the possibility of integrating pieces from the collections into the outdoor spaces, focusing the same level of attention on the composition and details as you would with interior projects.
Lisa Sofa's metal sled frame guarantees its sturdiness and stops it from sinking into the grass. The plump cushions provide a cosy place to sit whilst ensuring excellent resistance to bad weather and long-lasting durability.
The range of colours is a nod at fresh summer shades, to make us feel part of the nature around us with a feel-good sensation.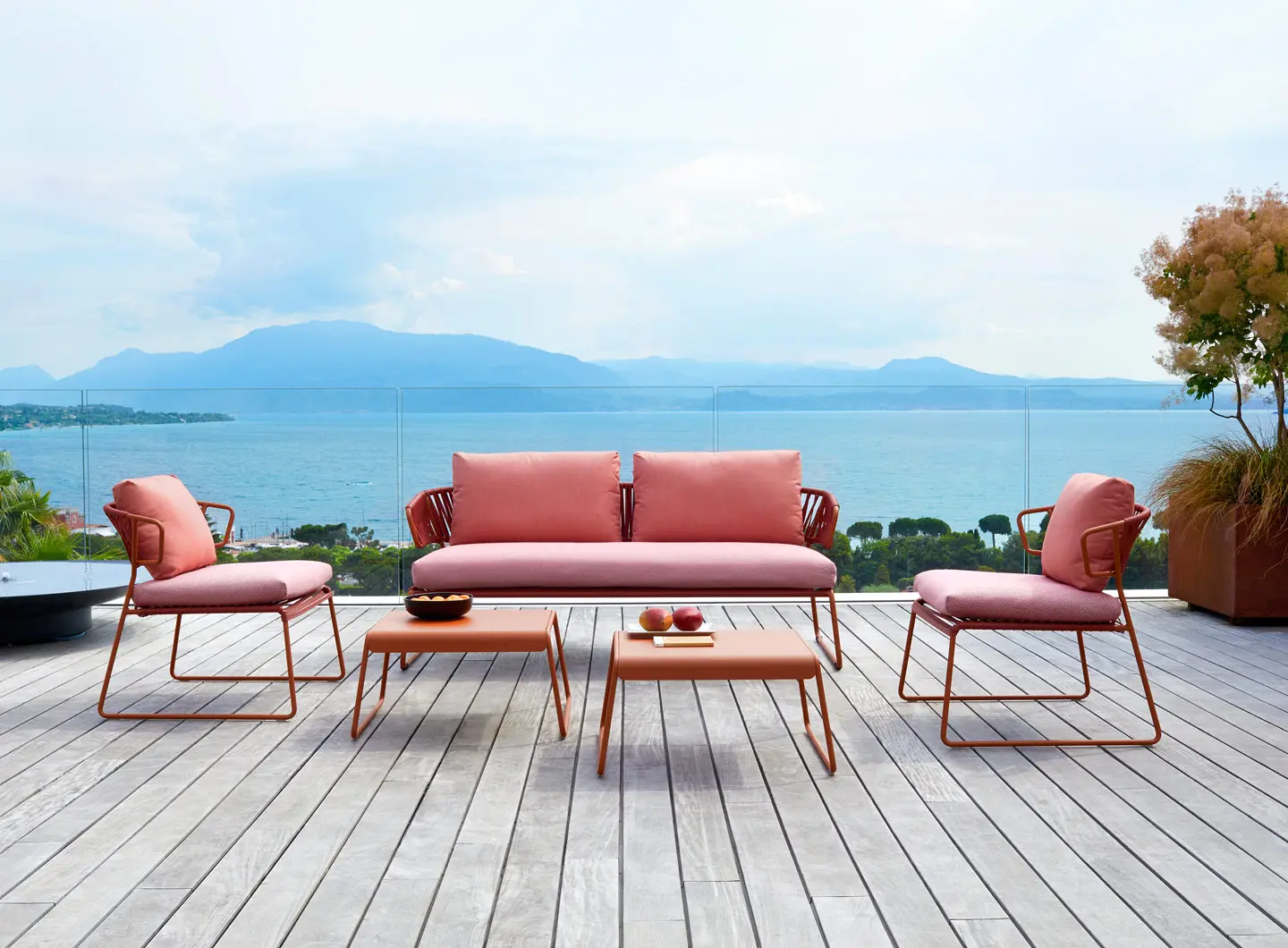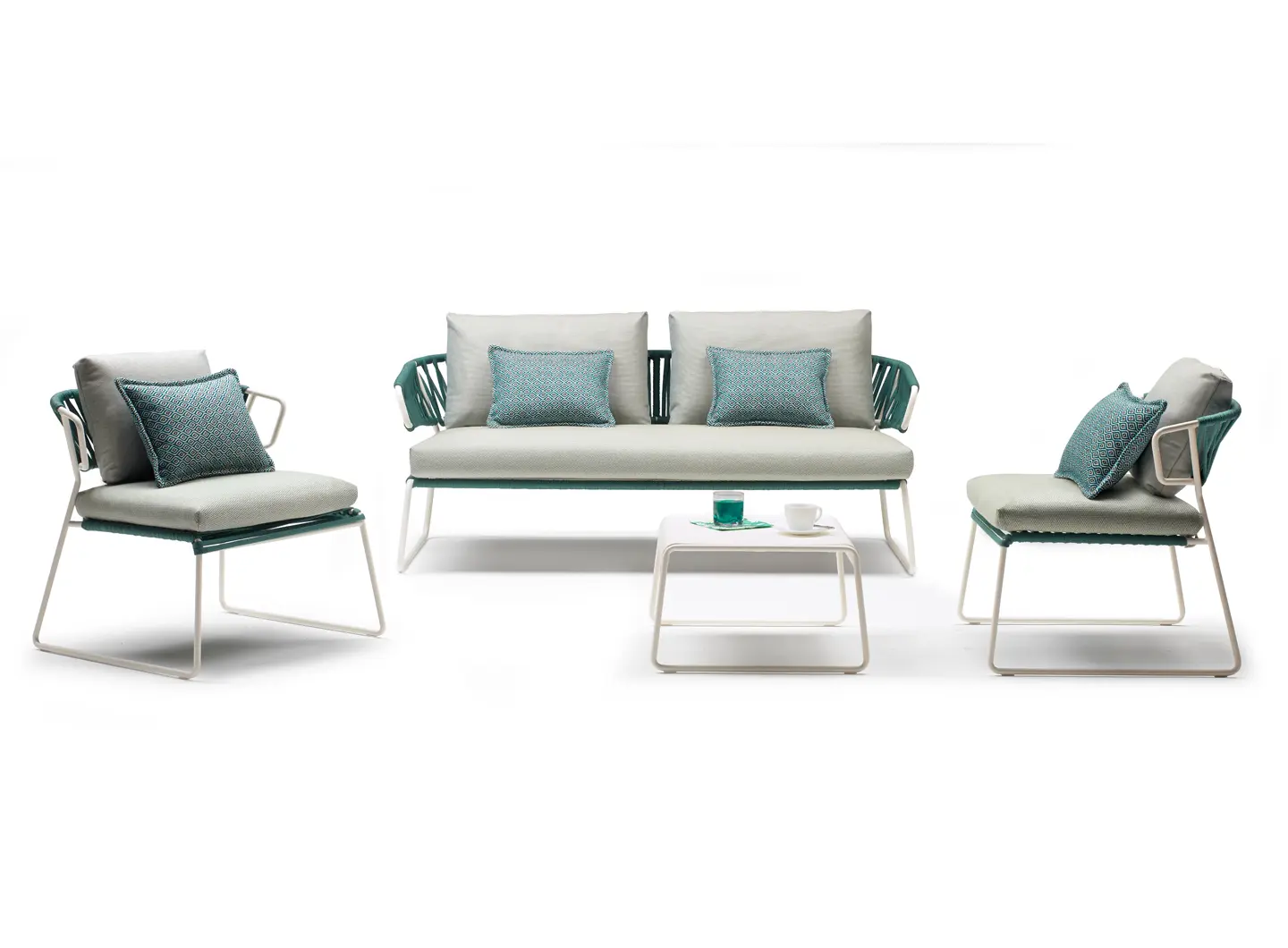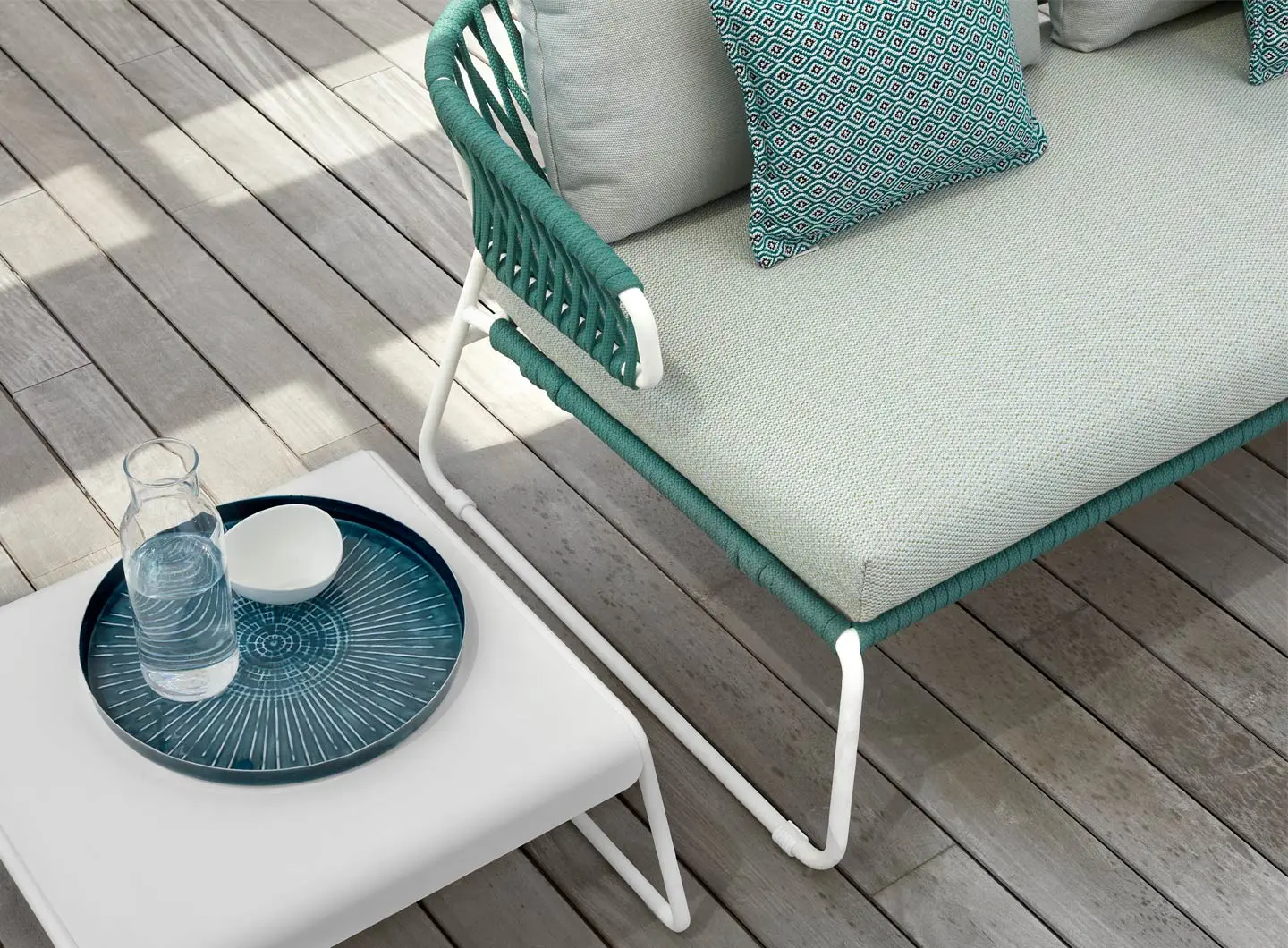 Marcello Ziliani says: "You can't beat sitting back and relaxing in the open air on the soft cushions of the new Lisa Sofa, ideally with a glass of rosé, a book to read or simply some good music to listen to with headphones. The latest key product to enhance and complete the Lisa collection, evokes and indulges our natural desire for relaxation, pampering and comfort. The woven backrest gives it personality, warmth and a family feeling, as with all the other components that are part of the extended Lisa Filò and Club family."
Designed by

Marcello Ziliani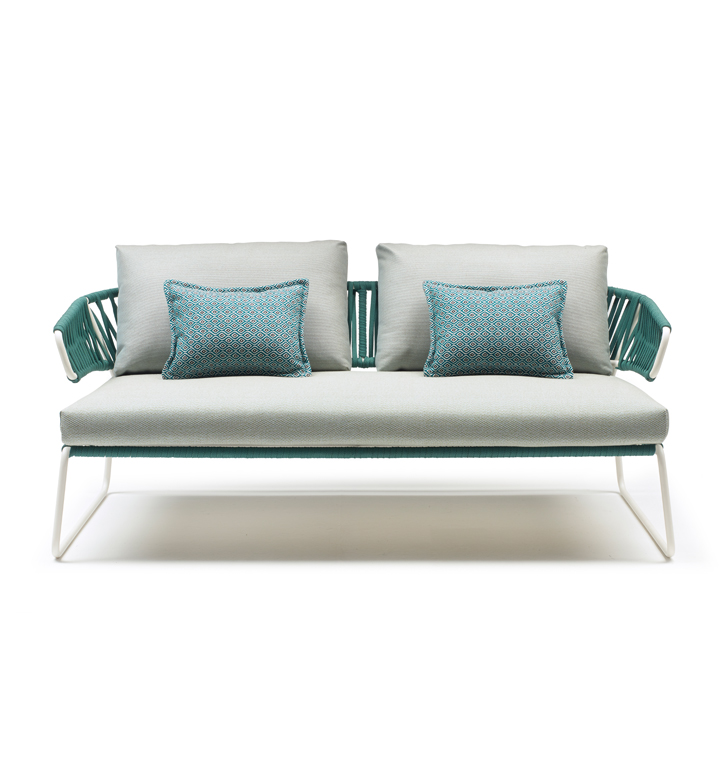 Product description
Sofa for outdoor. Sledge frame in zinc and polyester powder coated tubular steel.
Braided back, removable cushions covered with Sunbrella® fabric.
Lisa Sofa Filo': Braided back in nautical rope rope in 100% recyclable polyester, dope-dyed, non-toxic, resistant and easy to maintain.
Lisa Sofa Club: Braided back in extruded PVC reinforced with nylon wires.
The frame, braiding and cushions are 100% demountable for a correct recycling process.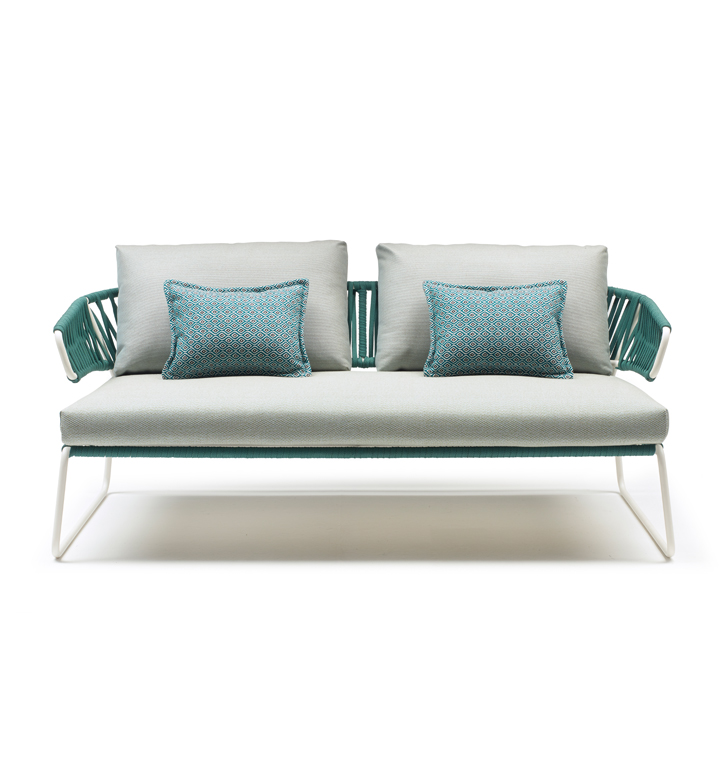 Designer
Marcello Ziliani
Product sheet
S-CAB lisa sofa TS

Collection
S-CAB sofas collection

Official website
S-CAB website

BRAND SELECTION
OUR PRODUCTS