RS2 Dining football table
Category: Tables and coffee tables
An ingenious idea brought to life in which gastronomy, playtime and design go hand in hand at the most bizarre table. The RS2 Dining is an idea brought to life thanks to the collaborative project with the well-known Spanish chef José Andrés.
The RS2 Dining football table is a collaboration with the well-known chef José Andrés, which was born from an idea as simple as original: We put a glass top over our iconic RS2 so it can be used as a dining table without having to stop the game. José Andrés fell in love with our football table and was keen to bring it into his culinary universe. His word was our command. What began as the customisation of our football table for his Jaleo restaurants in Washington and Las Vegas, a very eclectic and Spanish project, became a new piece in our collection.
"The RS2 Dining is an extra ingredient, a special touch in some of my restaurants"
Chef José Andrés
Designed by

José Andrés & Rafael Rodríguez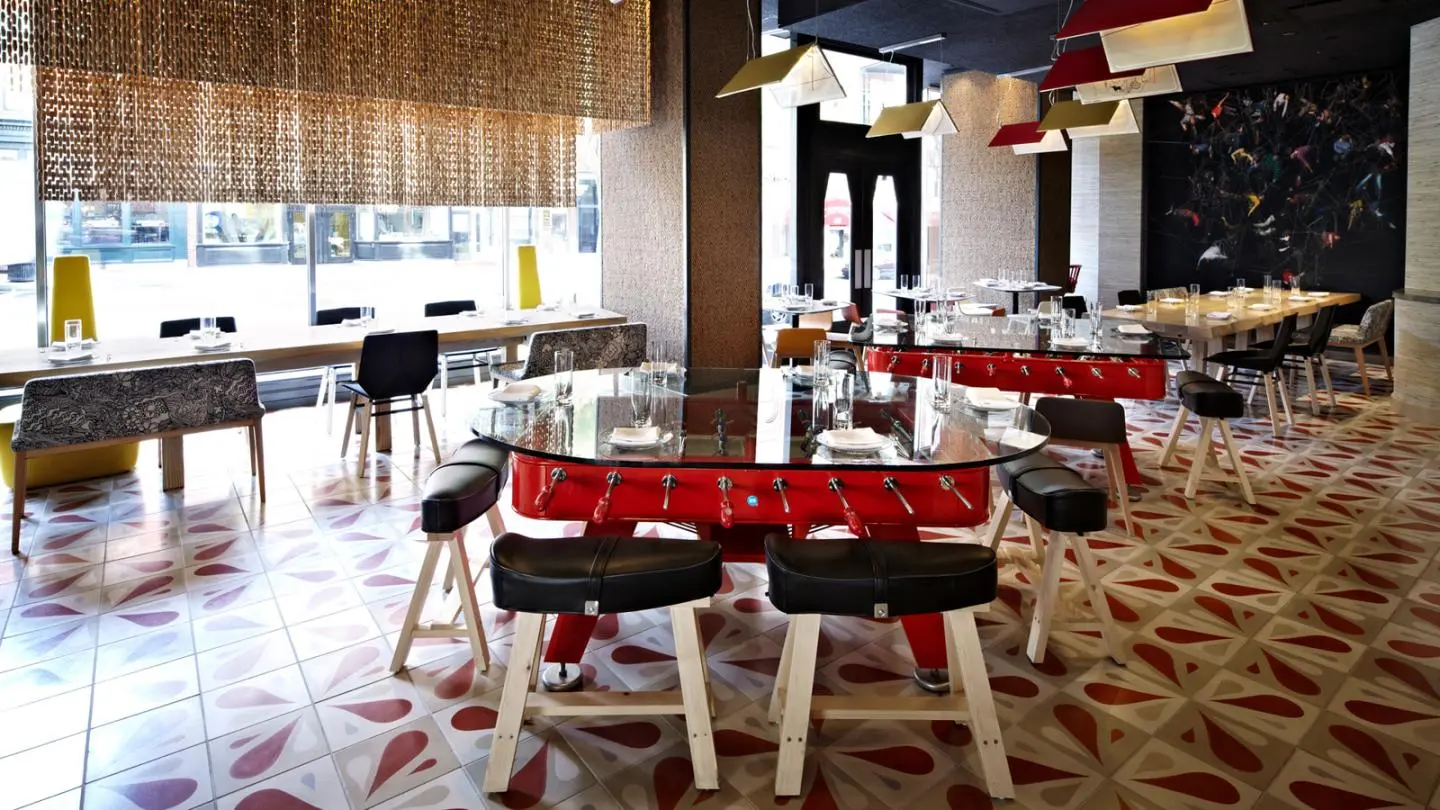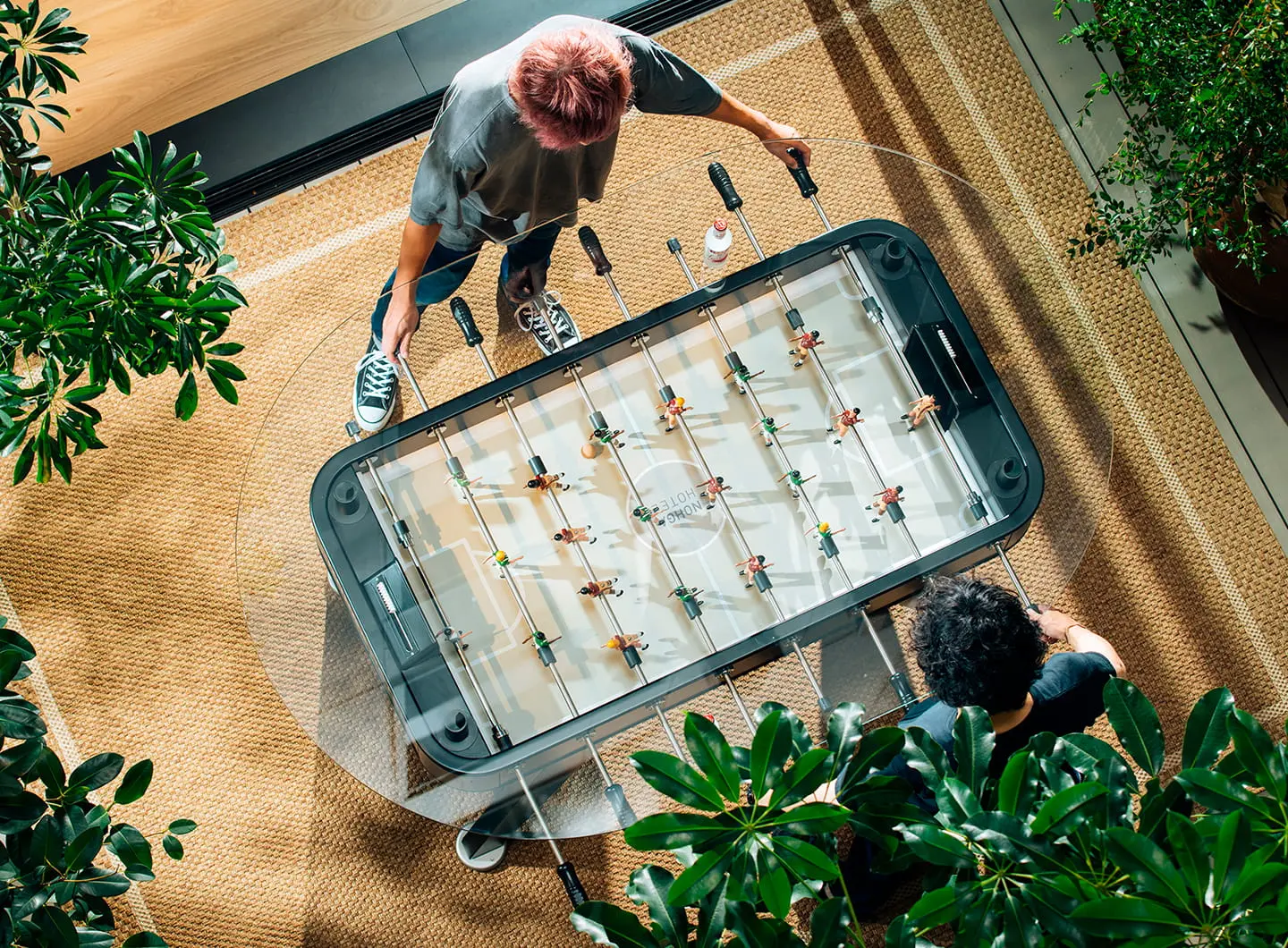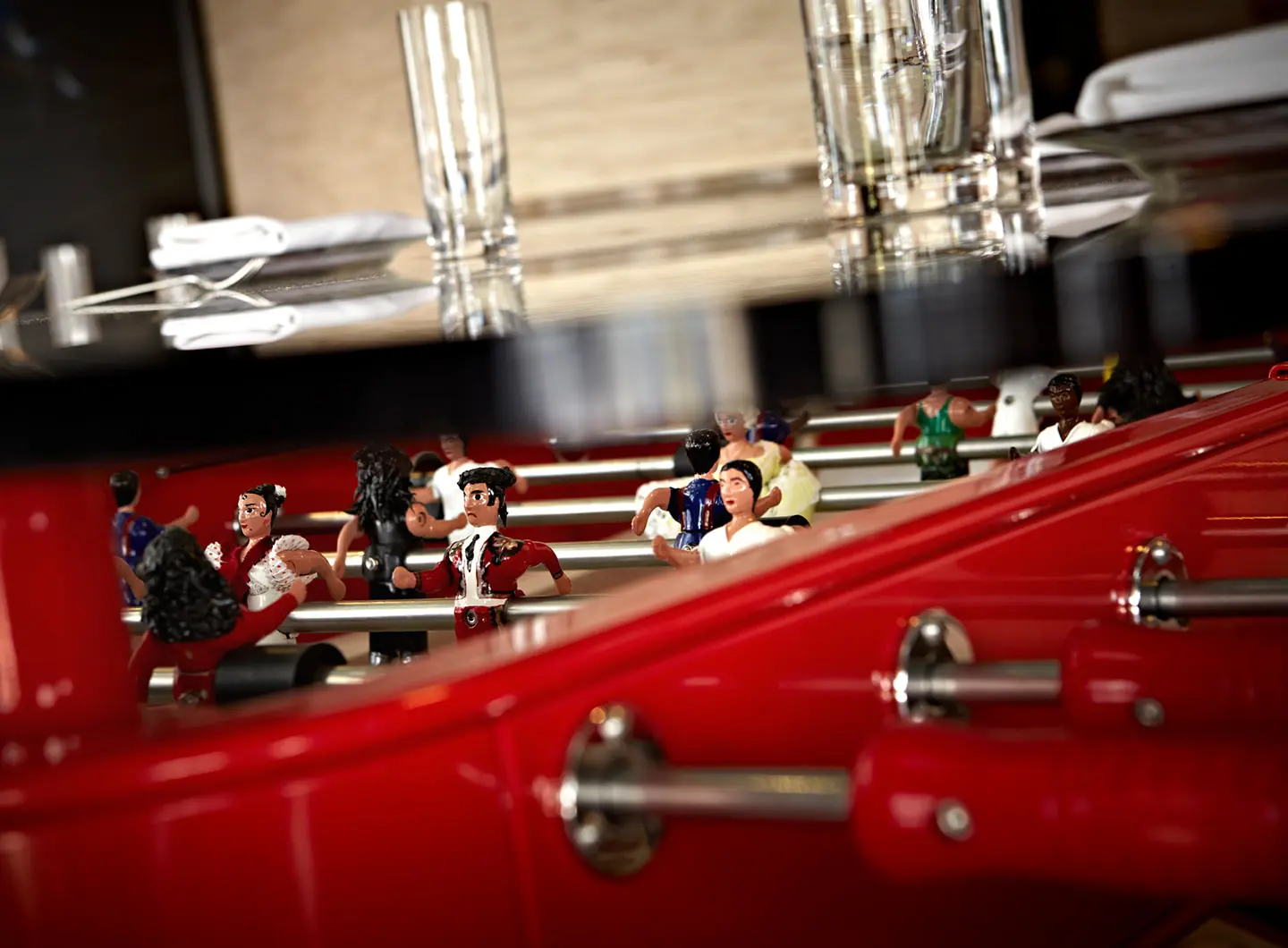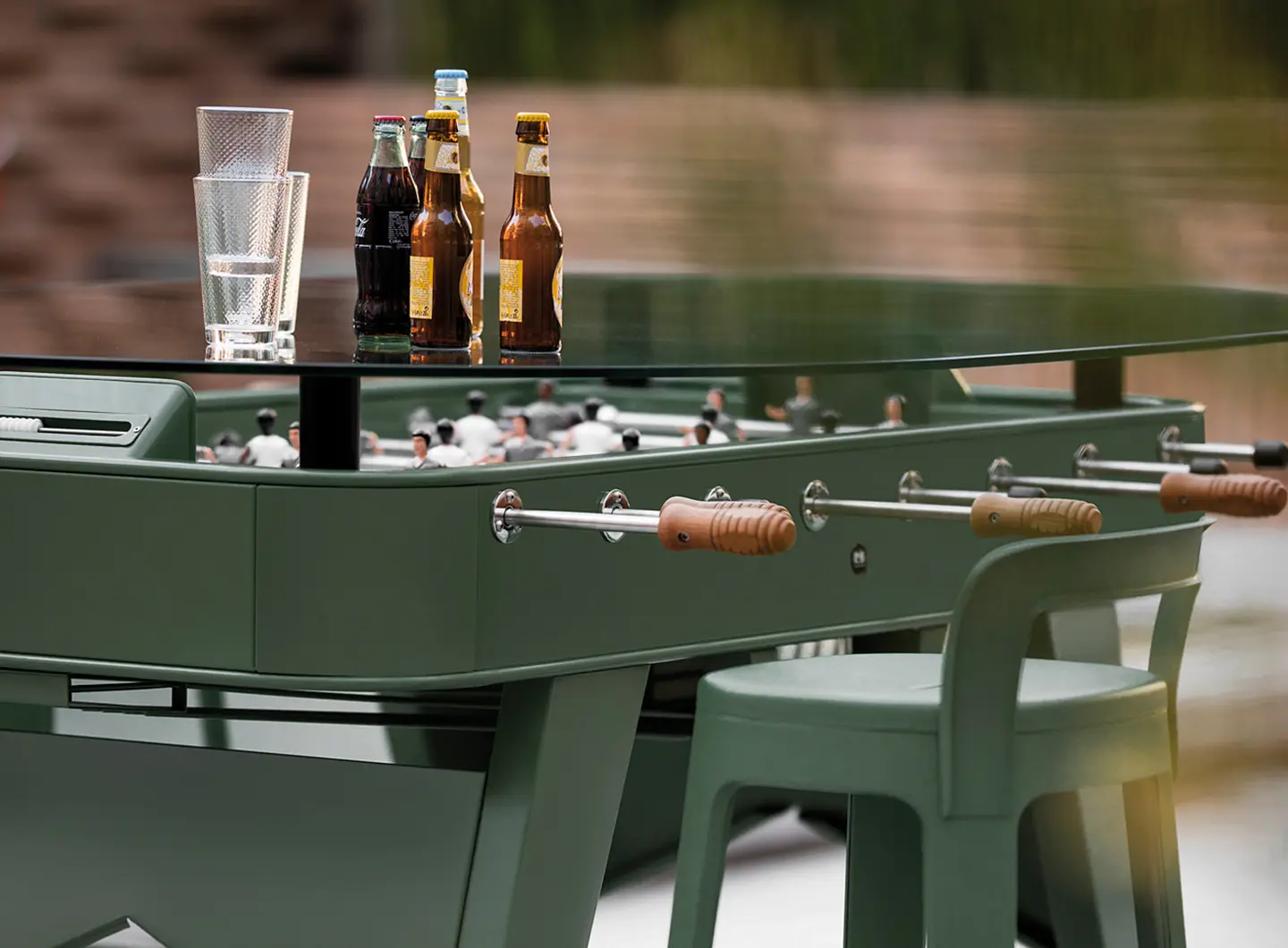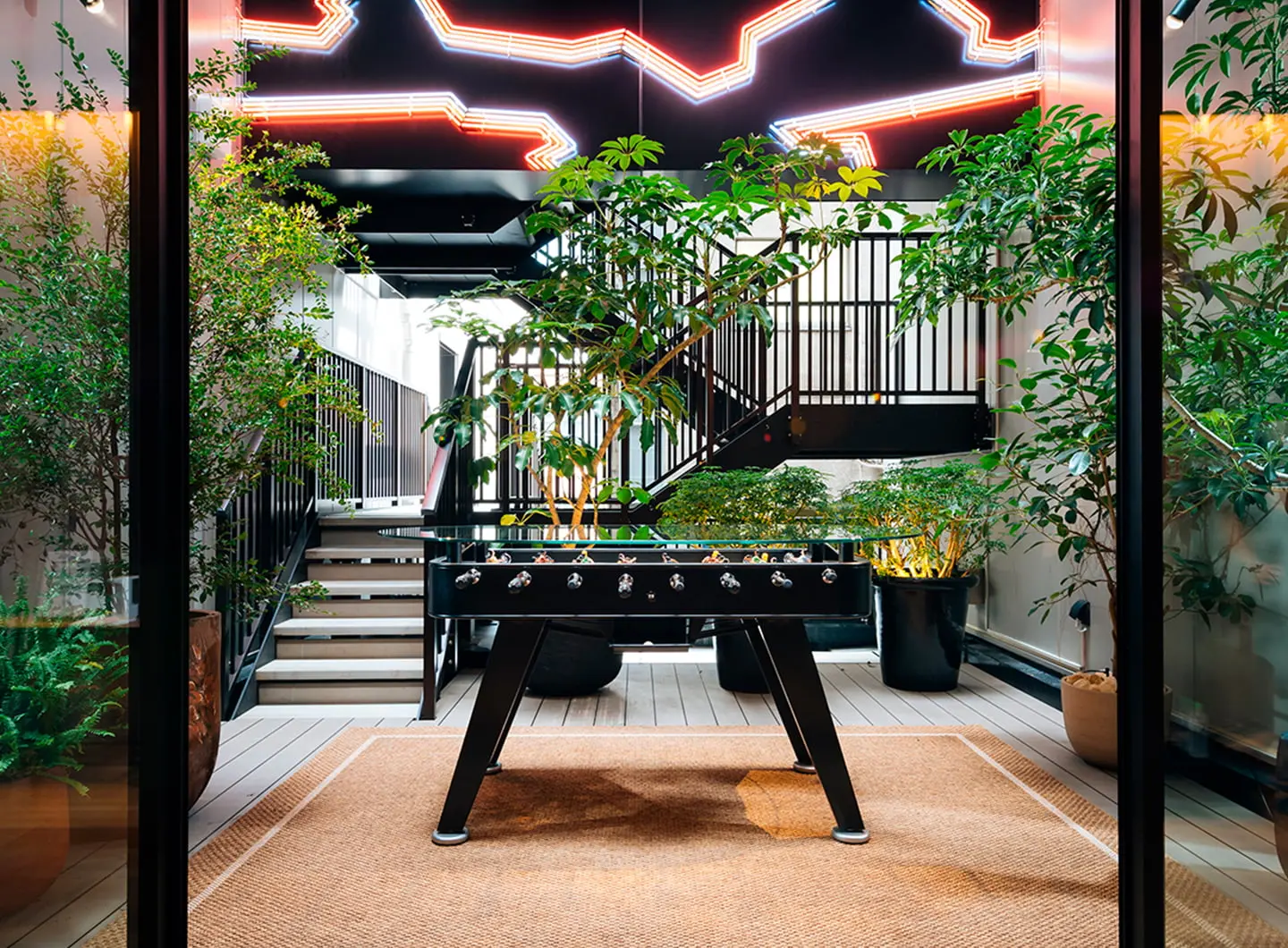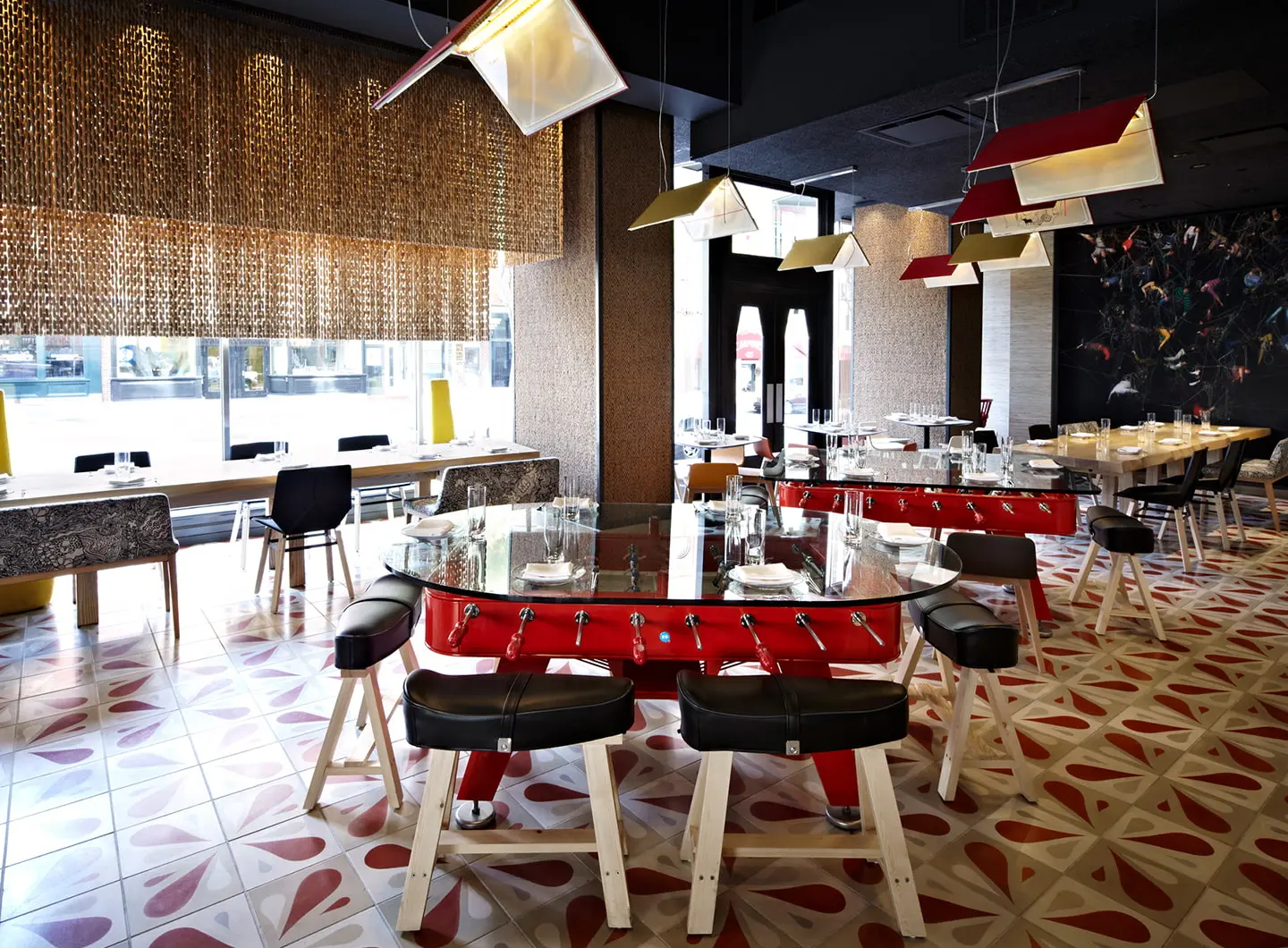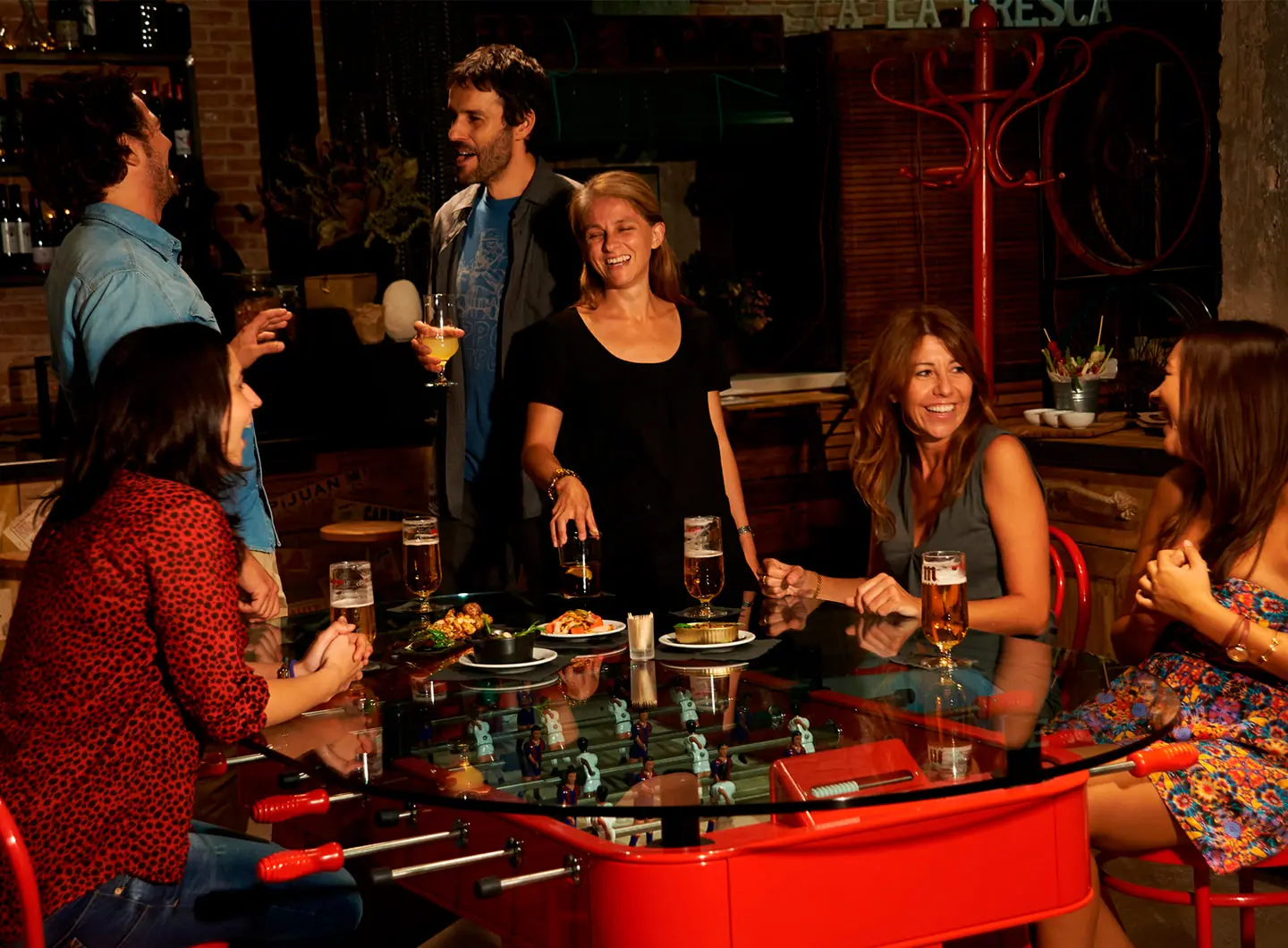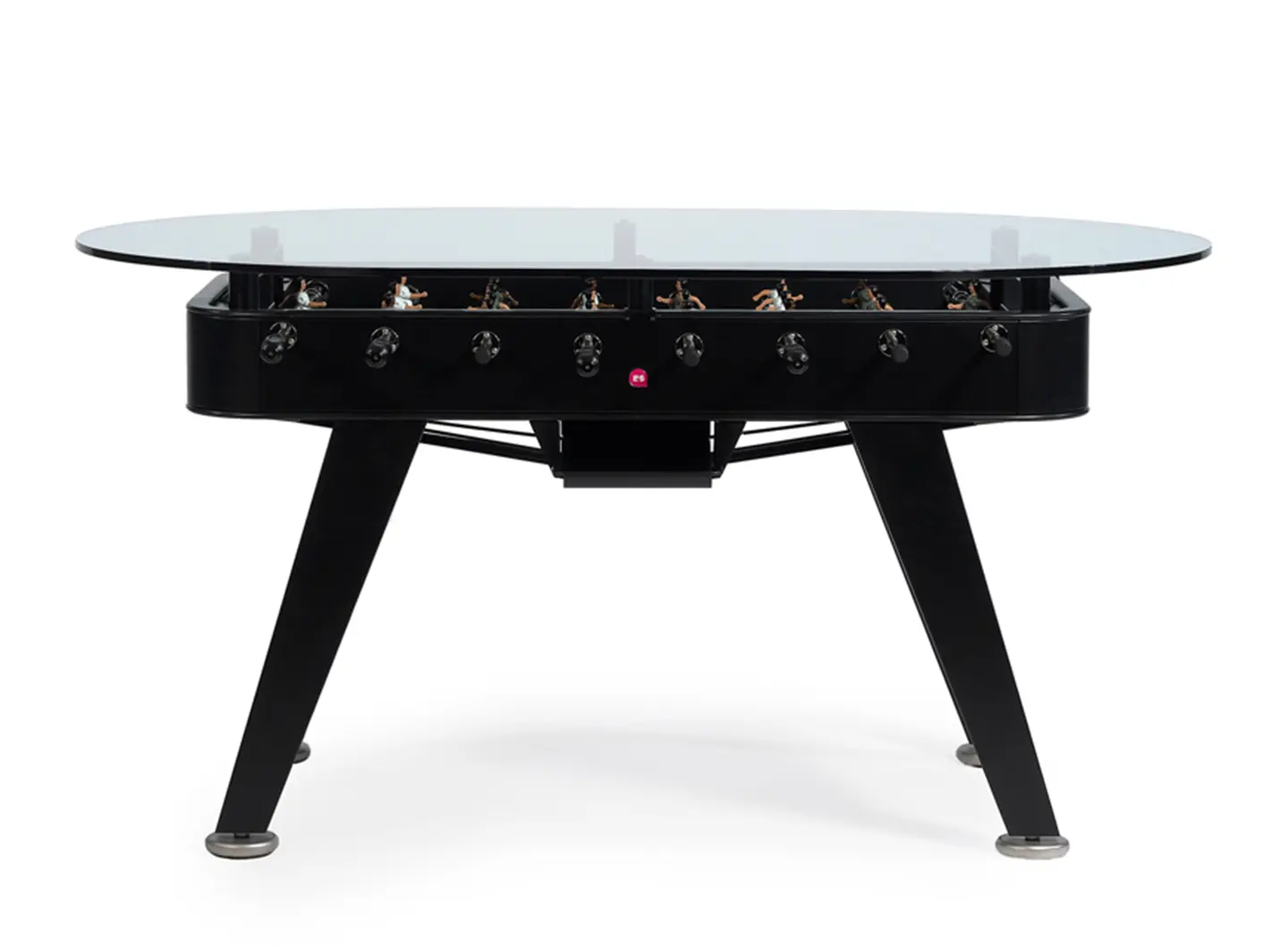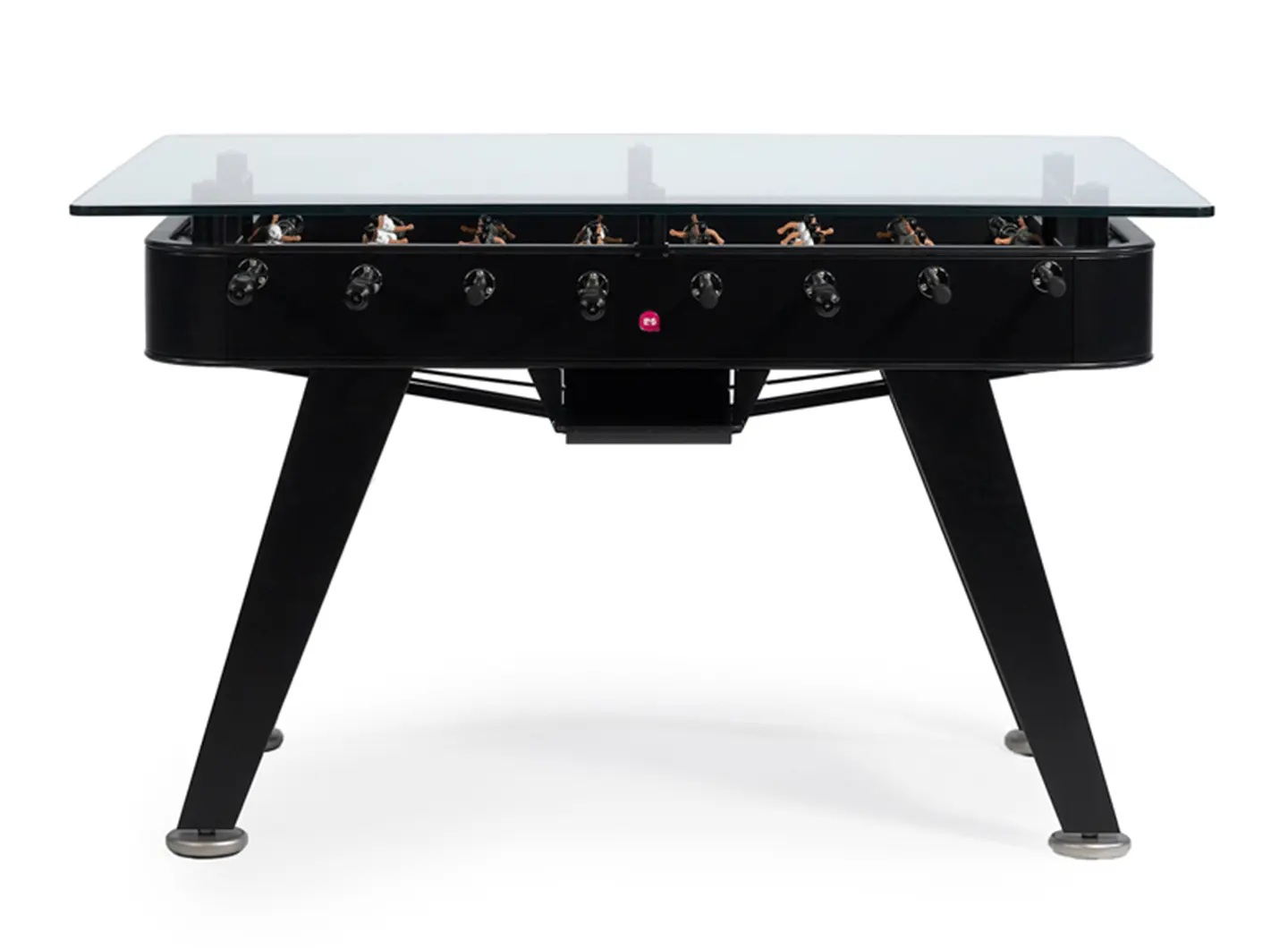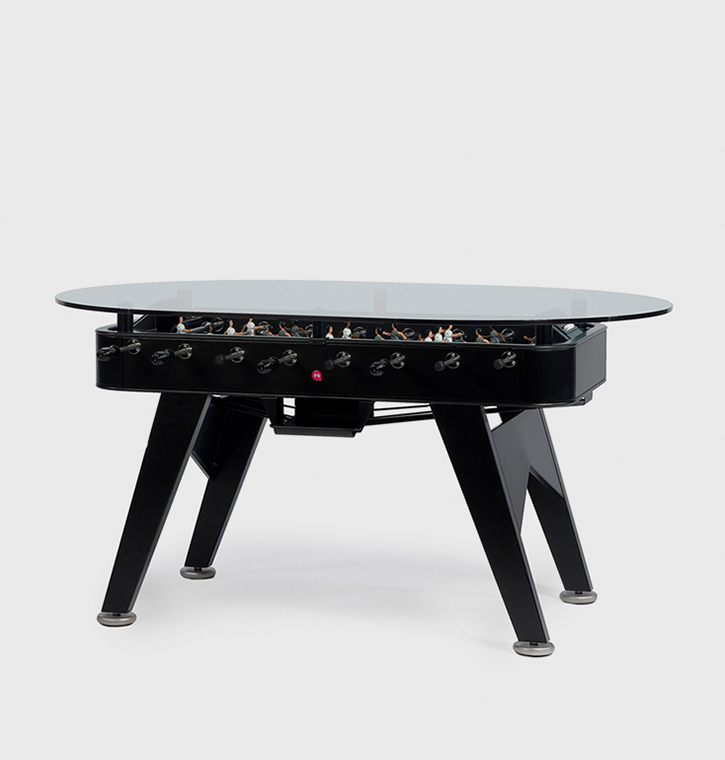 Product description
The RS2 Dining football table is a real experience at the dining table. A football table at which to eat, or a dining table at which to play. It is available for indoor and outdoor use and with two different glass sizes: oval (for 6 people) or rectangular (for 4 people). The same brilliant and eccentric concept can be used in RS3 Wood and RS Max football table. You can use it for eating, playing, for eating while you play or for playing while you eat. It's up to you.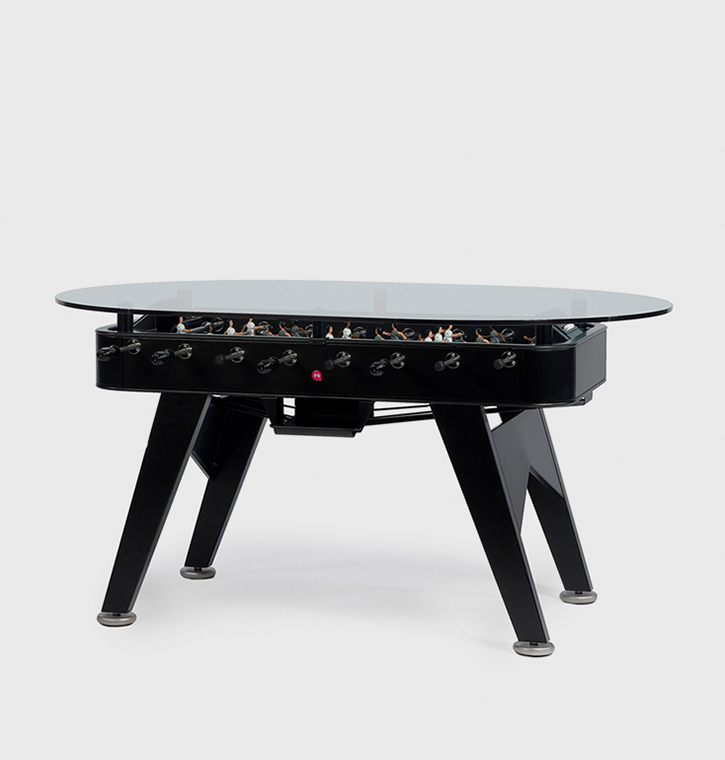 Product name
RS2 Dining football table
Designer
Rafael Rodríguez e José Andrés
Dimensions
RS2 Dining football table with oval top: 195x130x100 cm
RS2 Dining football table with rectangular top: 160x130x100 cm
Product sheet
Check the product sheet

Official website
Visit RS Barcelona official website