HERITAGE 2 B-5860 armchair
The '60s and '70s were a very difficult time for Polish design and our factories. Poland was cut off from the western world due to the division of spheres of influence – by the so-called Iron Curtain. Acquiring modern technologies, materials or even the exchange of experience was near to impossible. The only way to catch up on this was by turning towards the ancient ideals of mens et manus (Latin: mind and hand). The creativity of designers together with  enormous, precise and tedious work of hand had to suffice to produce comfortable and beautiful furniture.
Many models created at that time were simply excellent and were ahead of their time in many ways. Using the most common materials and simple tools we managed to produce works of art that were also functional. At that time, they sadly could not be appreciated and some of them have never been presented abroad. The HERITAGE mini-collection shall restore their well-deserved fame. To let you experience the same unprecedented quality again, not only did we organize the production in accordance with original drawings, but also we maintained the same technologies and the same extent of handcraft.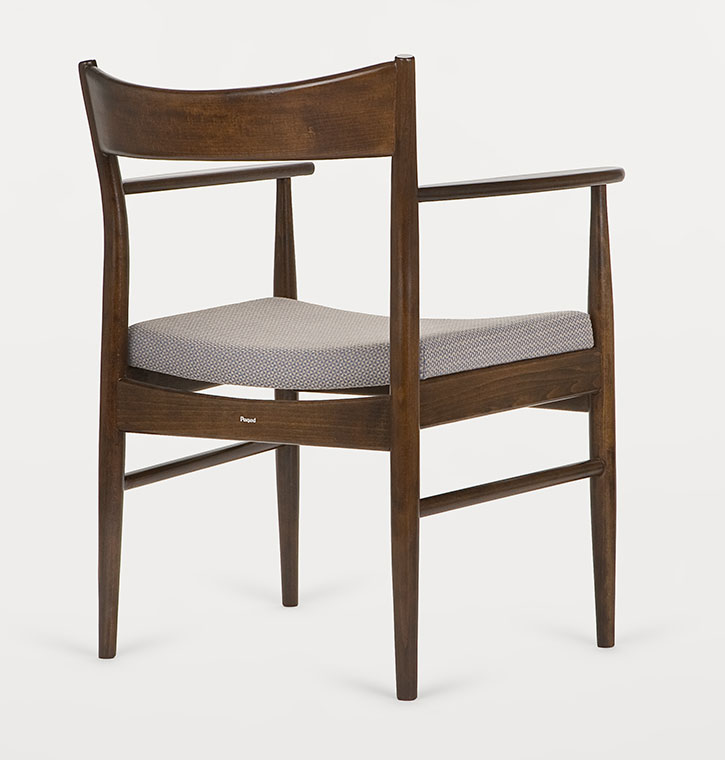 Product Overview
A lounge chair peculiar to Polish design of the '60s – distinctive external frame and legs and armrests made of turned elements. The back legs that are slightly tilted outwards allow the user to sit more comfortably, whereas the delicate arch of the backrest board wraps around the user's back. The entire surface of the seat, which is quite wide by modern standards, has been upholstered.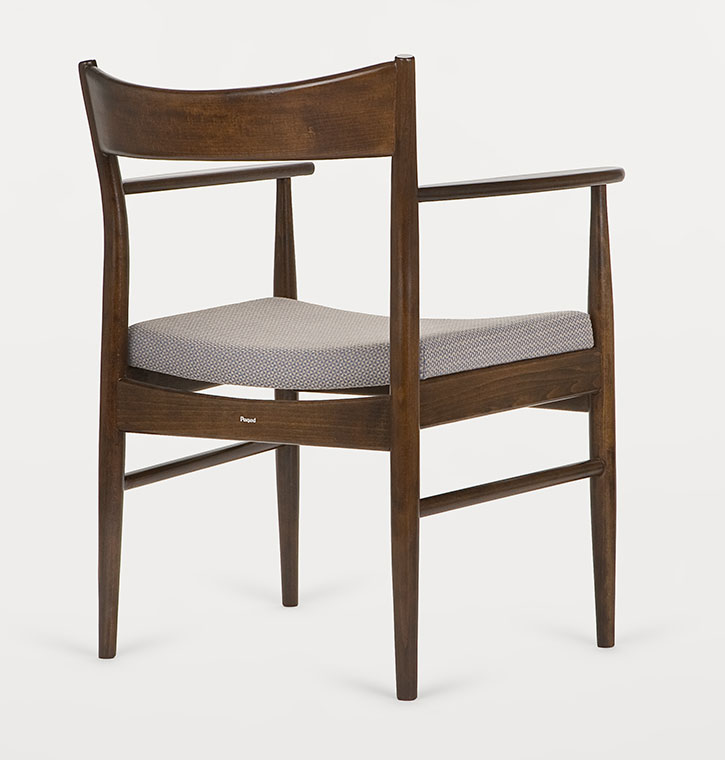 Product name
HERITAGE 2 B-5860 armchair
Designer
Paged Design Team
Dimensions
height
840
width
615
depth
610
seat height
480
armrest height
680
BRAND SELECTION
OUR PRODUCTS