ARIA LOUNGE W armchair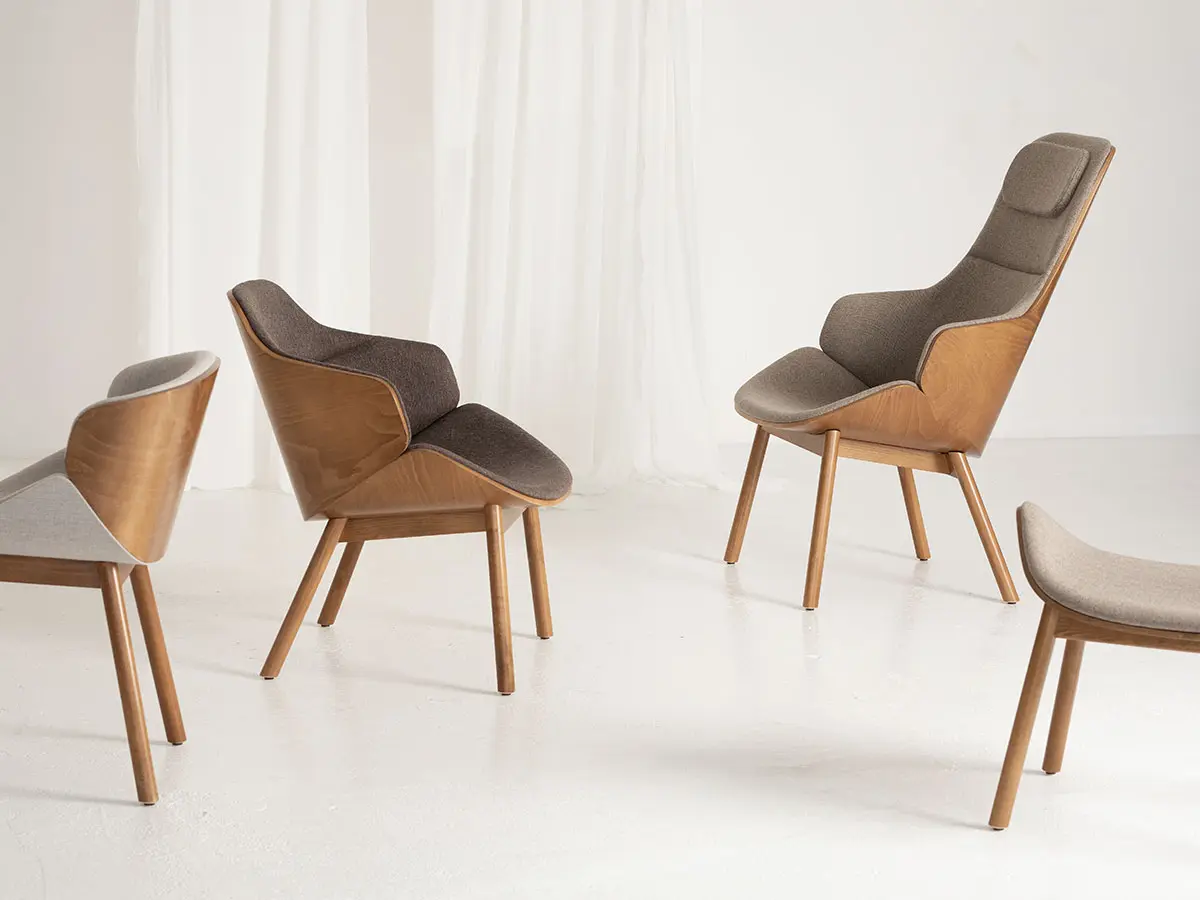 The ARIA family was created as a flagship collection to promote the "W" finish variant (the entire back of the furniture is covered with a large sheet of plywood, displaying the wood pattern, the interior of the furniture is upholstered). The basic armchair was characterized by an interesting body geometry and perfect proportions, emphasized by unusual patterns of upholstery fabrics. The outer side, thanks to a visually uniform, large sheet of plywood, acted as a large picture frame, presenting the work of Nature's genius. The success of the ARIA armchair paved the way for other models from this inspiring collection to come.
ARIA LOUNGE is a new variant of this successful piece of furniture. As the name suggests, it was created for stylish, luxurious lounge areas.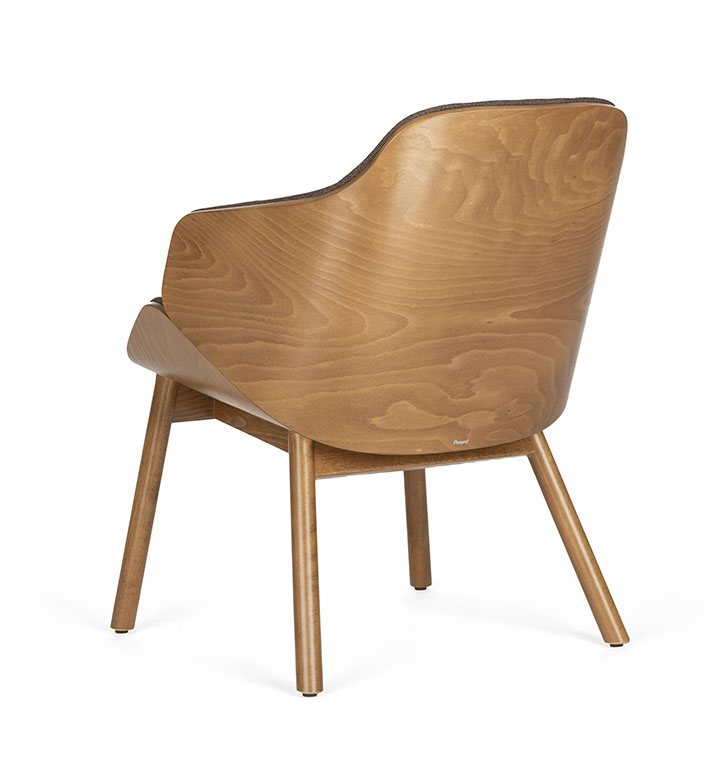 Product description
ARIA LOUNGE is a new variant in the ARIA family. The concept of the original ARIA armchair has been fully honoured, but the dimensions and angles have changed. Lowering the seat height in the ARIA LOUNGE increases the comfort of use by providing the user with a comfortable, more leaning back and lower position.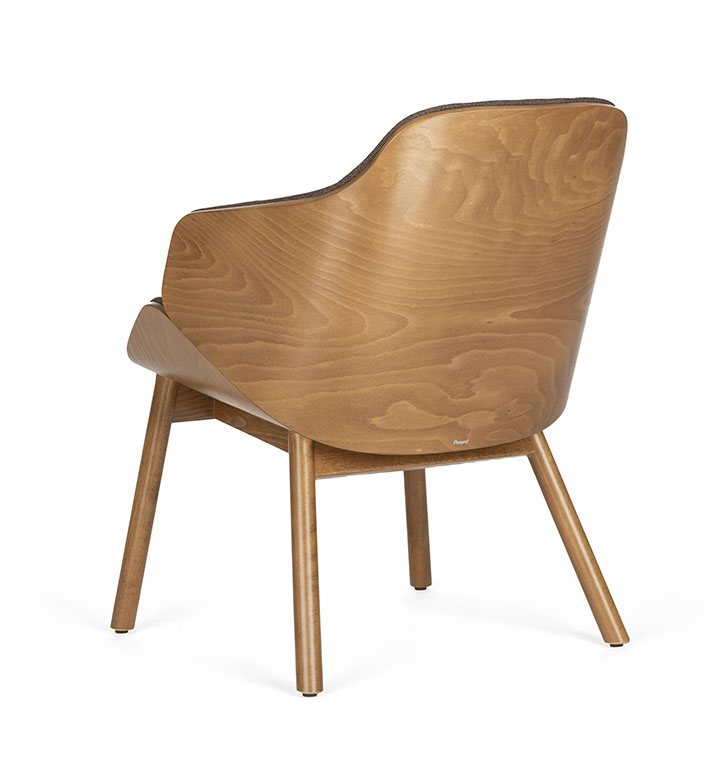 Product name
ARIA LOUNGE W armchair
Product sheet
https://www.pagedmeble.pl/aria-lounge-w/

Official website
https://www.pagedmeble.pl

BRAND SELECTION
OUR PRODUCTS