ARIA BIG WW armchair
The ARIA armchair was a demonstrator of a new type of finish – the "(W)" variant. The designer knew that there would be a huge veneered outer surface of the backrest at his disposal. This surface clashed into a contrast with the upholstered layer on the inside. Therefore, he decided on dynamics and also quite "soft" geometry. The saying "form follows function" reflects in the model's construction – the backrest and the seat board are bent as if they were to wrap around the user. Thereby, both the natural wood pattern and the structure of the upholstery fabric are perfectly exposed. It really depends on the context; the colors and structures of both surfaces can be combined so as to evoke a strong contrast or mild harmony.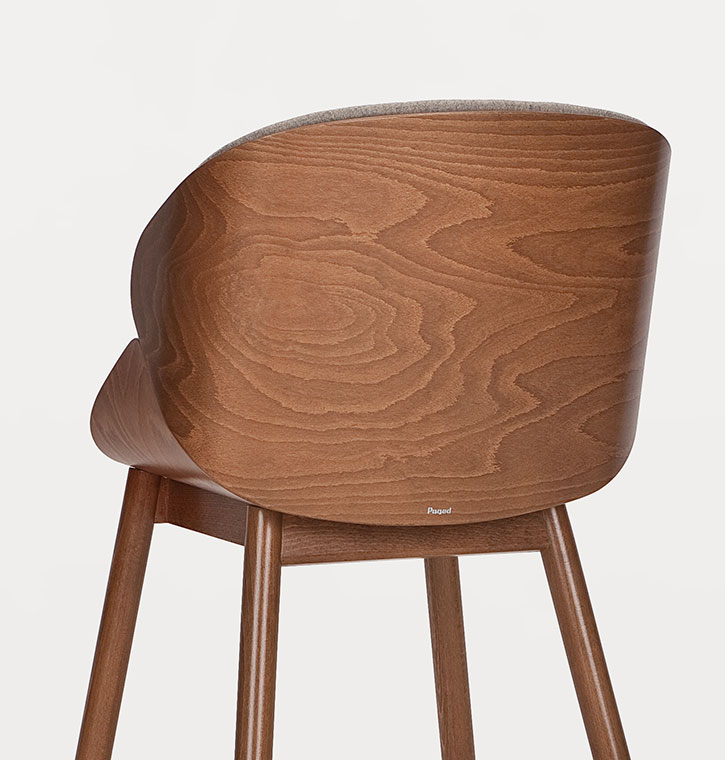 Product Overview
The large surface of natural veneer on the outside of the chair soothes your senses, calms down and allows you to concentrate. The upholstered interior will let the user fully immerse in this pleasant texture of material. An additional advantage is the use of natural antibacterial properties of wood, especially oak. In public spaces such as customer service point, furniture is often rearranged and touched by many people. ARIA will prove itself better than any other piece of furniture whose outer layer is covered with plastic, metal or fabric.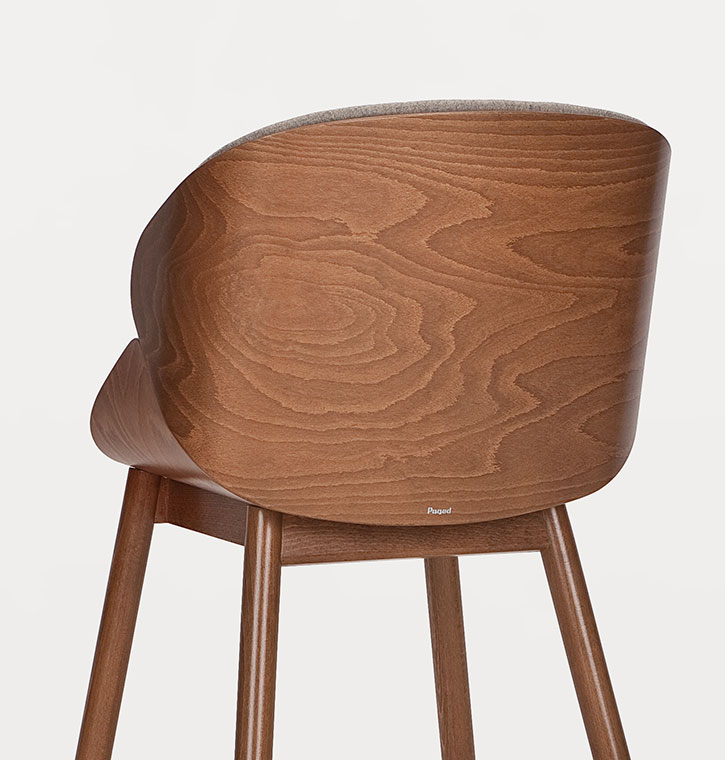 Product name
ARIA BIG WW armchair
Dimensions
height
810
width
560
depth
550
seat height
460
BRAND SELECTION
OUR PRODUCTS