CUBIX
Category: Sofas and armchairs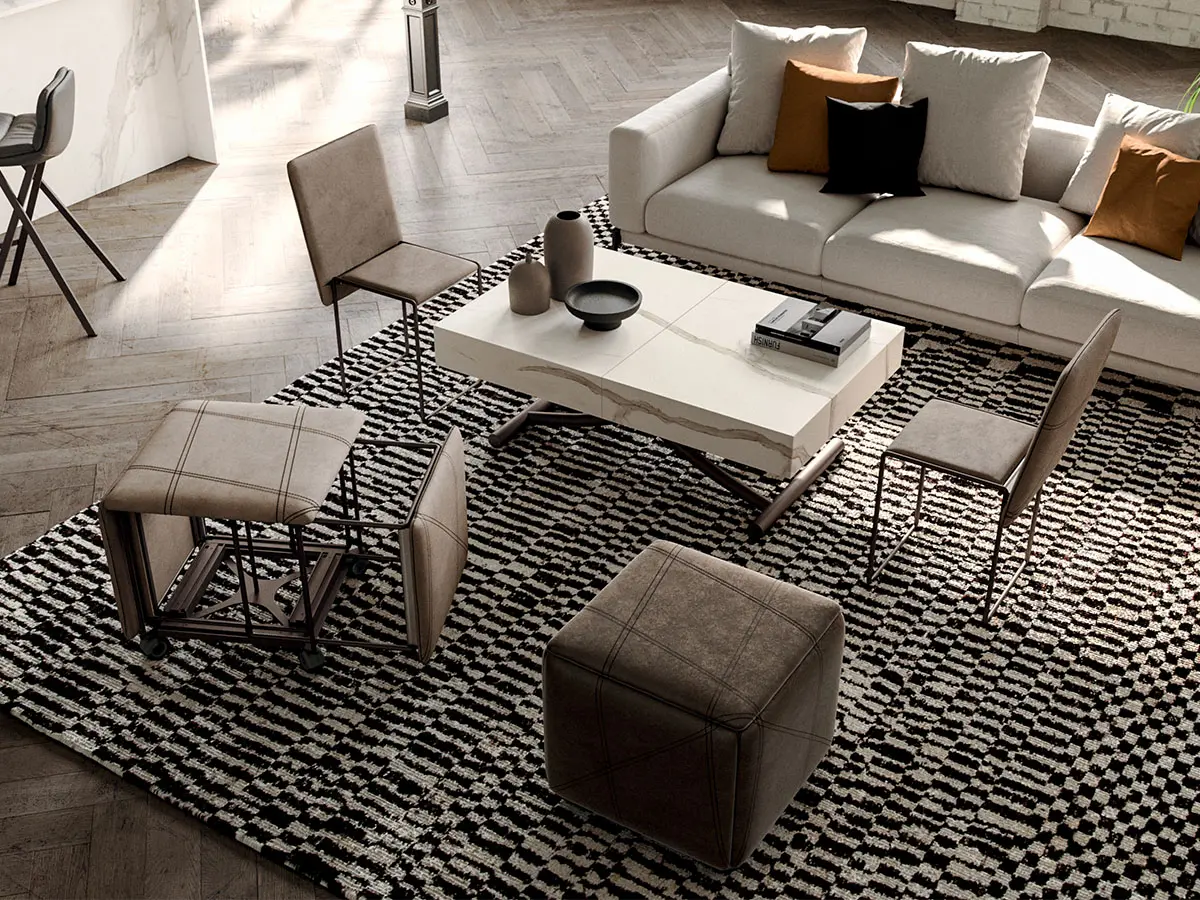 Surprising, transformable, essential, are just some of the adjectives that best describe this innovative item.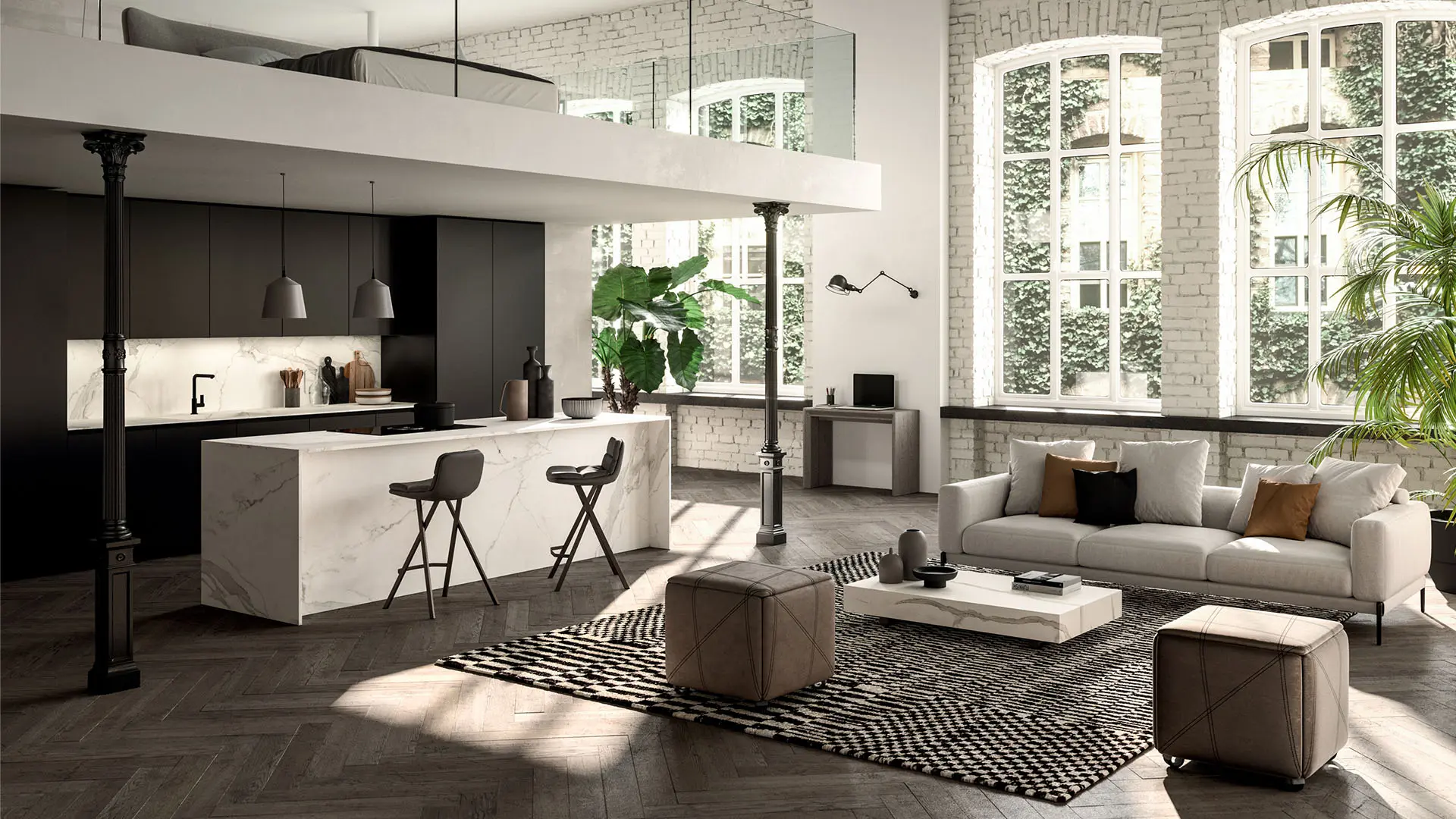 The futuristic study of intersections hides five chairs inside, four of which are comfortable chairs with upholstered backrests. A unique item easy to use, equipped with four sliding wheels for easy handling, and an elegant double stitching design to simplify the opening and closing system.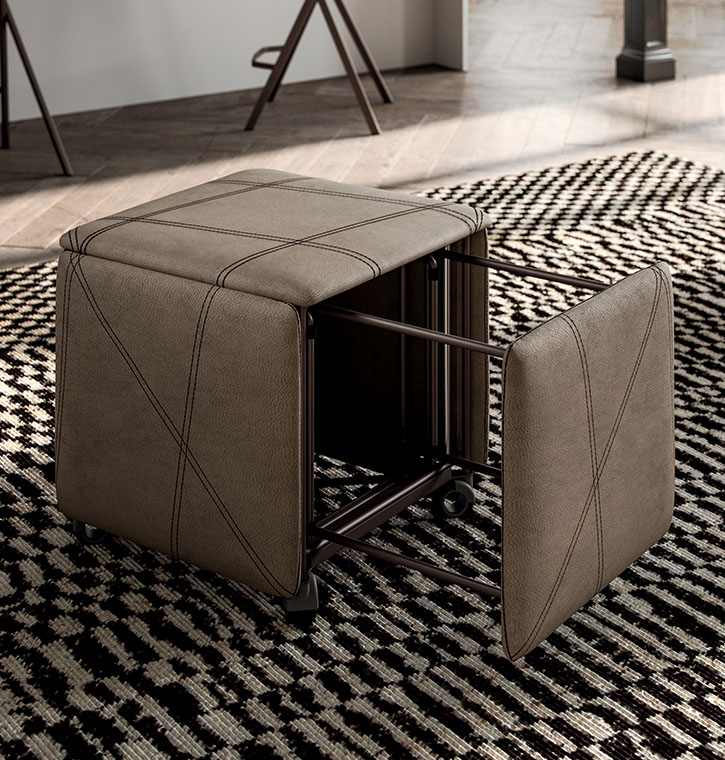 Product description
Upholstered pouf with velvet or eco-lea- ther covering. 4 folding chairs inside with upholstered seat and backrest. It allows to get 5 sittings. Equipped with four castors for easy handling.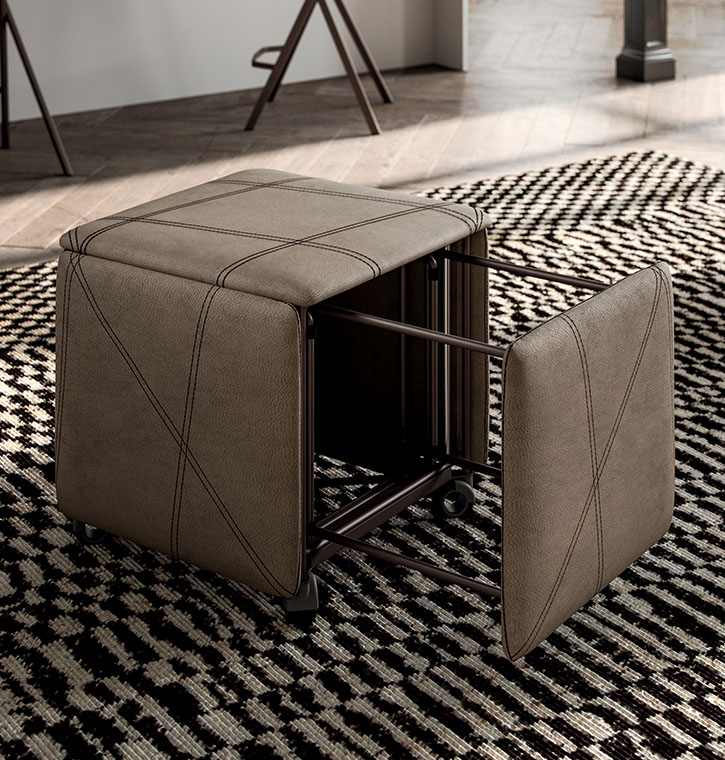 Materials
Eco-leather, Iron, Velvet
Product sheet
Product Sheet

Collection
Catalogues