DIANA GREEK KEY
Diana Greek Key one of our classic designs: a custom-size rug with a bold geometric pattern, woven on our traditional Wilton looms. The pattern, inspired by the ancient Greek key, is woven in pure natural wool and available in six contemporary colour choices that will undoubtedly make it the star of any room.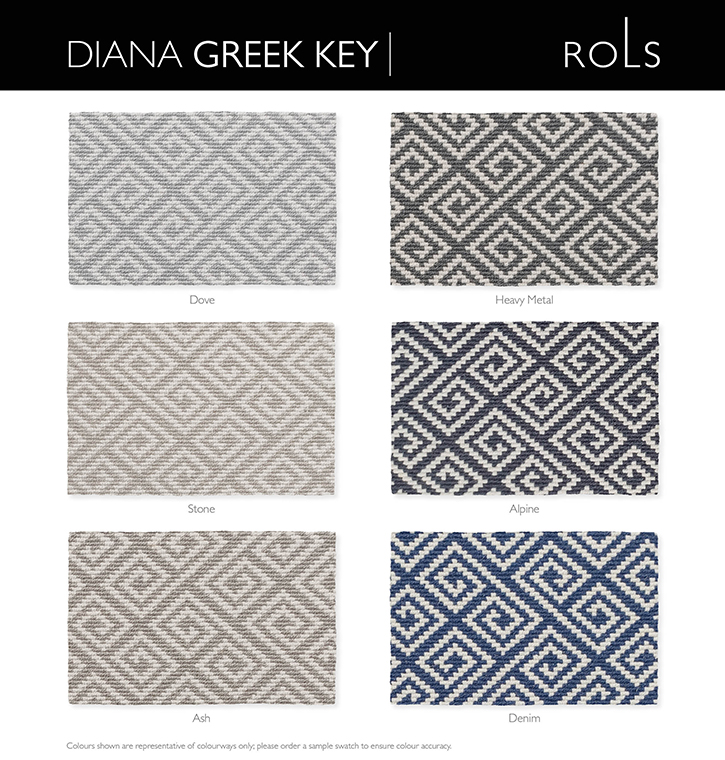 Descrizione del prodotto
Manufacturing method: Wilton
Pile surface: Loop Pile
Pile composition: 100% Pure New Wool
Pile weight: ± 1.300 g/m2
Total carpet weight: ± 2.730 g/m2
Pile height: ± 5,0 mm
Total carpet Thickness: ± 7,0 mm
Manufacturing width: ± 4,00 m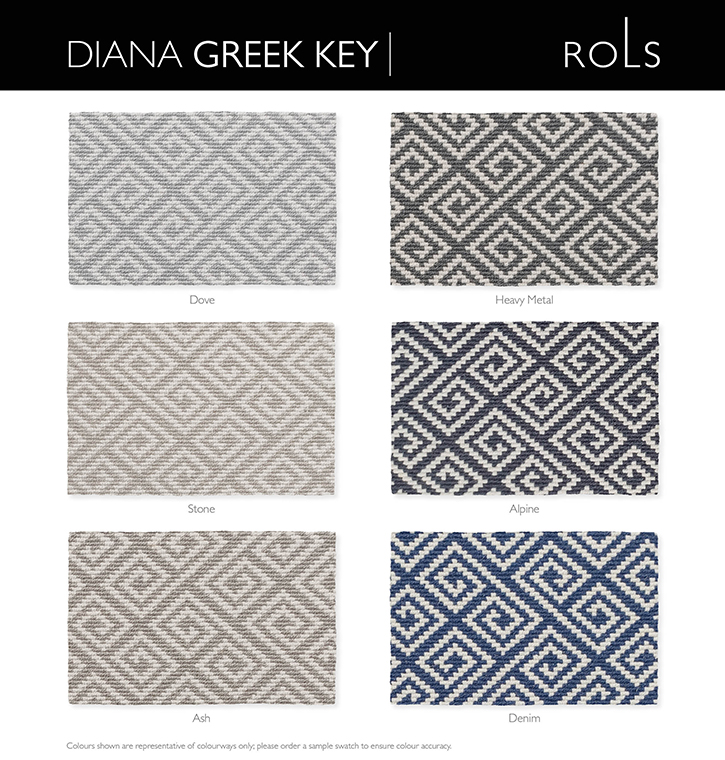 Product name
DIANA GREEK KEY
Caratteristiche
acoustic, high-strength, sound-absorbing, fireproof
Scheda prodotto
DIANA GREEK KEY: TECHNICAL SPECS.

Collezione
DIANA GREEK KEY: COLLECTION

Sito web ufficiale
HOME: ROLS CARPETS

BRAND SELECTION
OUR PRODUCTS