Morfeo
Category: Sofas and armchairs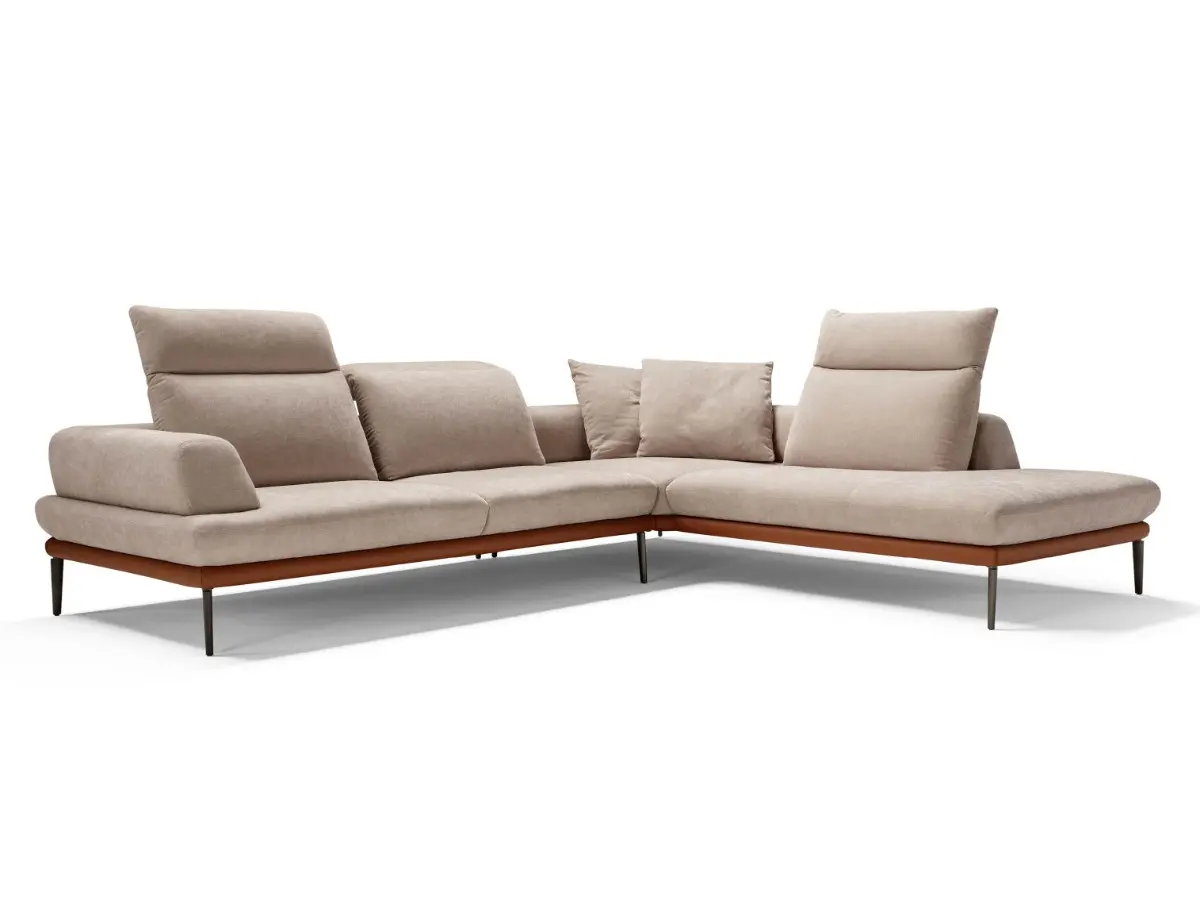 Modern appeal and design characterized by marked linearity are the hallmarks of the MORFEO model. 
In a perfect compromise between aesthetics and comfort, this model stands out for the squared volumes of the armrests, which, in a continuum along its long side, define its perimeter decisively. The backrest, characterized by cushions with reclining headrests, can move like a ratchet, so that it can be repositioned even on the short side of the sofa.
Customizable in the combinations of coverings, MORFEO finally stands out for its open and airy base, raised from the ground by a good twenty centimetres.