Koan Plus
Category: Cabinets and containers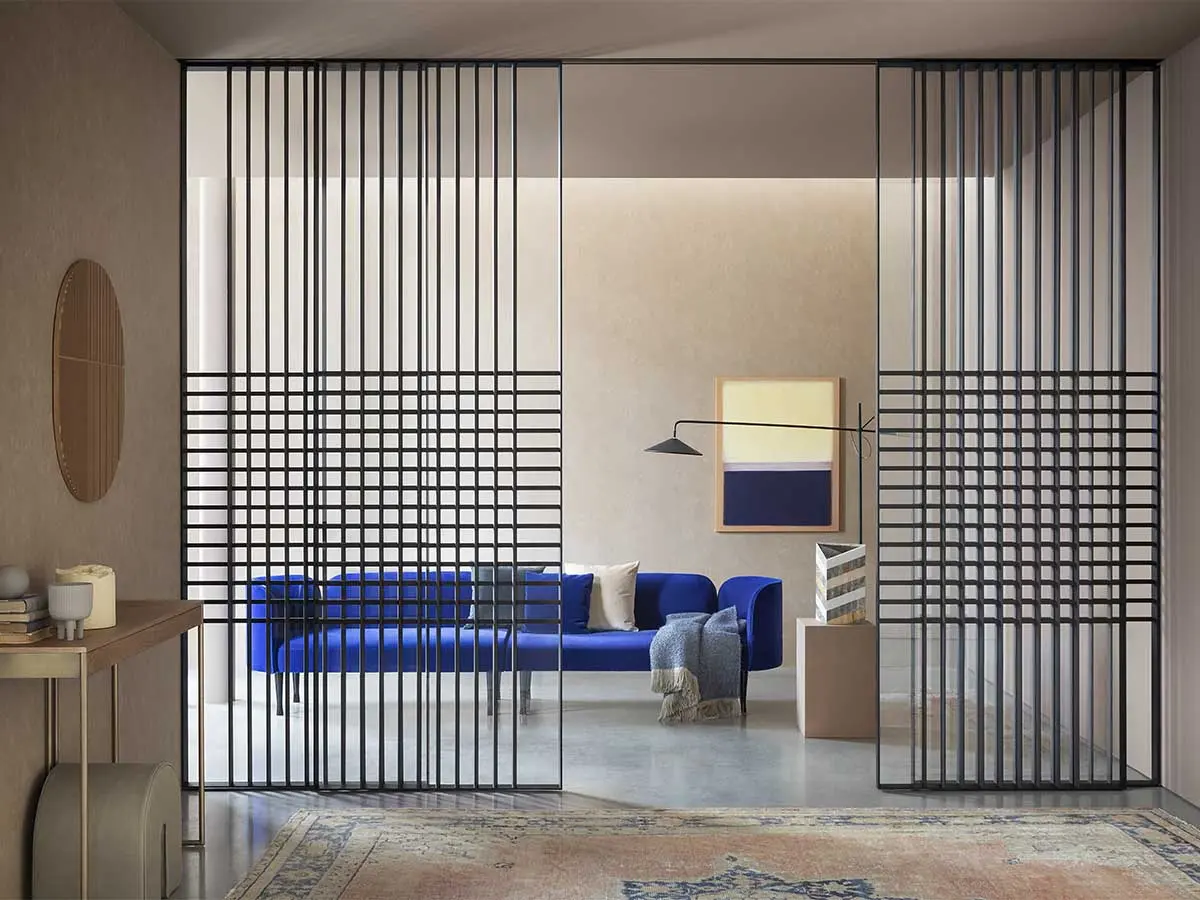 Lualdi presents a preview of Koan Plus, a project by Kokaistudios that demonstrates once again the brand's capacity to combine a sartorial approach to working with materials with more advanced practices of industrial production, product engineering and technology. Koan Plus is the tangible expression of this expertise, thanks to which the company is able to respond to the multifarious design needs of architects for large-scale contract projects.
The evolution of the homonymous project of 2019, Koan Plus is a configurable system composed of fixed and sliding panels that combines the luminescence of glass and aluminum with the warmth of wood, creating a geometric system and a perfect cohesion of technology and tradition of oriental inspiration. Filippo Gabbani, founding partner of Kokaistudios, describes it as follows: "Koan Plus is a natural and aesthetic evolution of the original concept of reinterpreting Chinese mobile partitions in a contemporary key. It is the first of a long series of evolutions inspired by the traditional decorations of Chinese culture".
Its distinctiveness is inherent in the production: every single product is in fact engineered and produced as an individual piece. Consequently, Koan Plus is not the result of mass production, but rather an expression of the service of customization that the company provides for its clients.
Available with natural or mocha oak slats and with extra-clear, grey or bronze glass, Koan Plus presents an unprecedented combination of vertical and horizontal slats thatunderline the exquisite quality of the glass panel, transforming this partition system into a true furnishing element.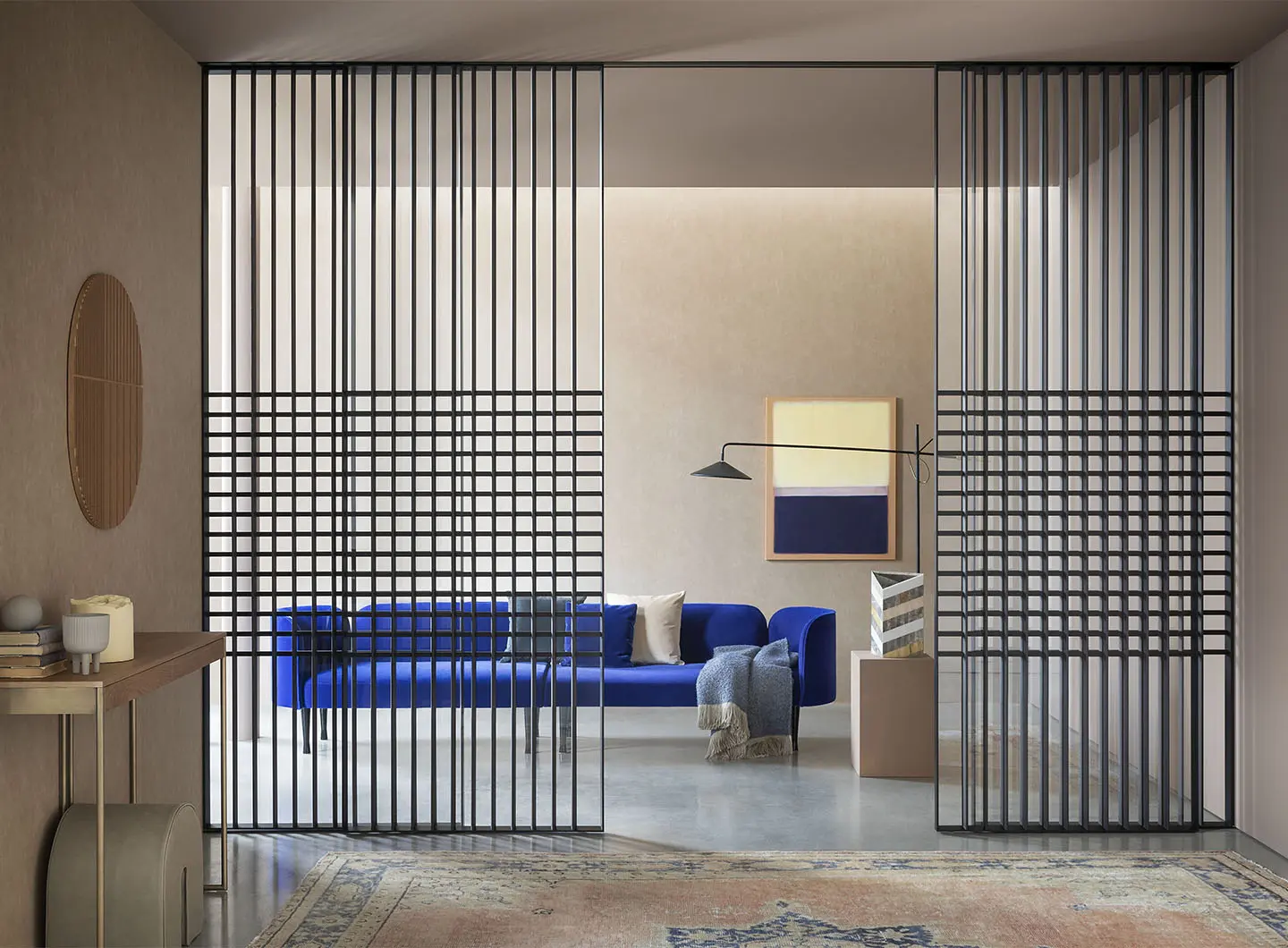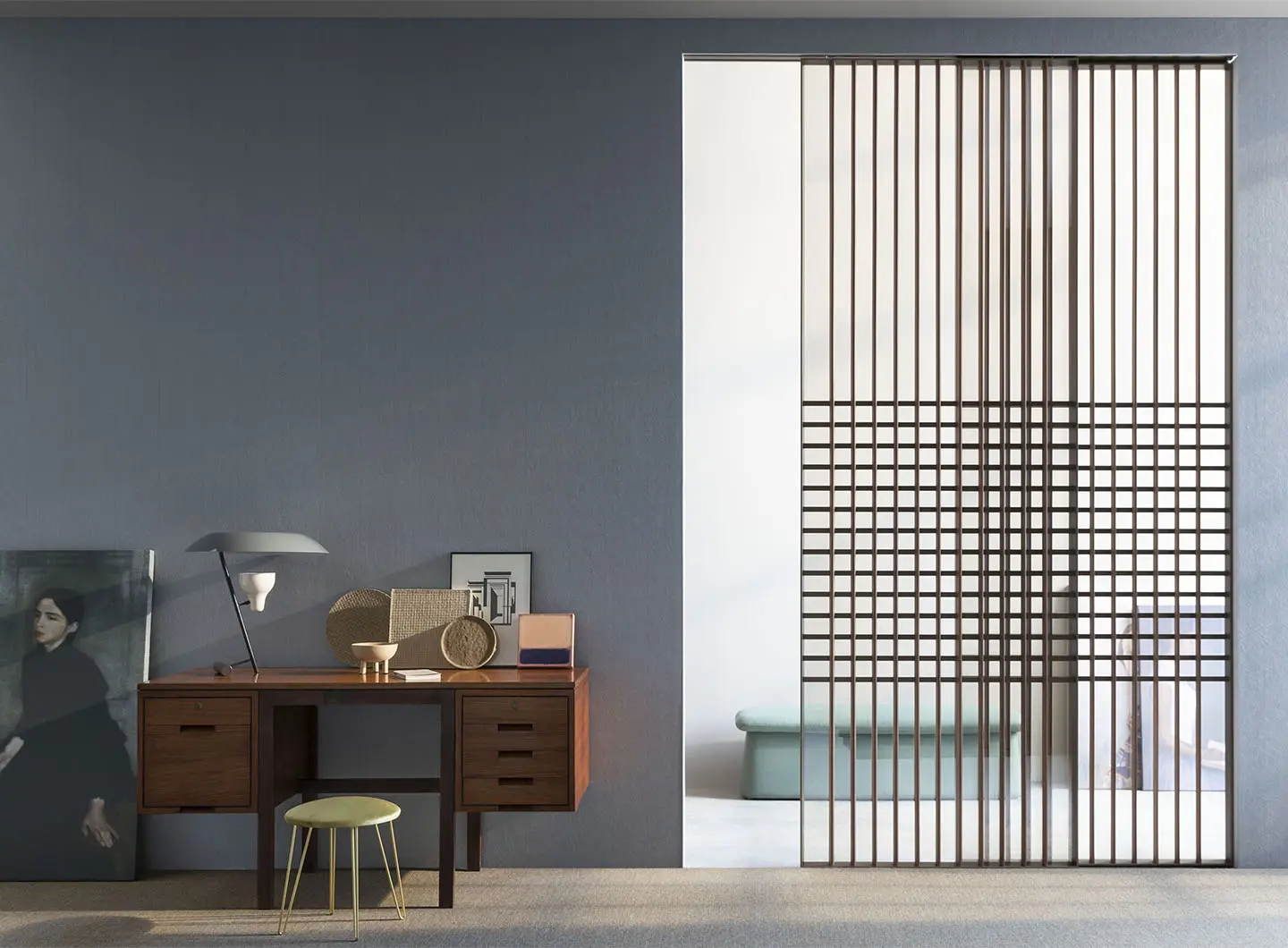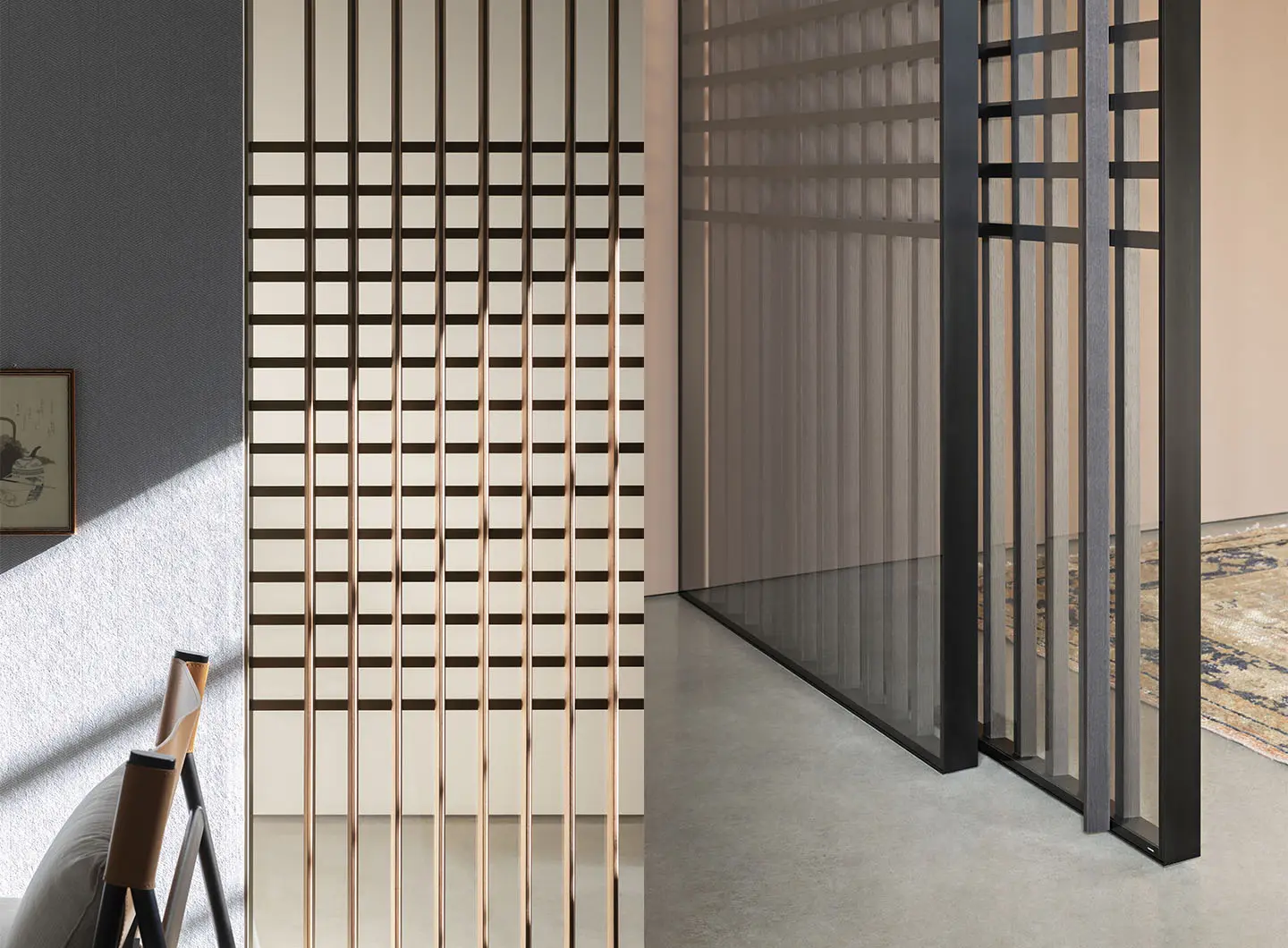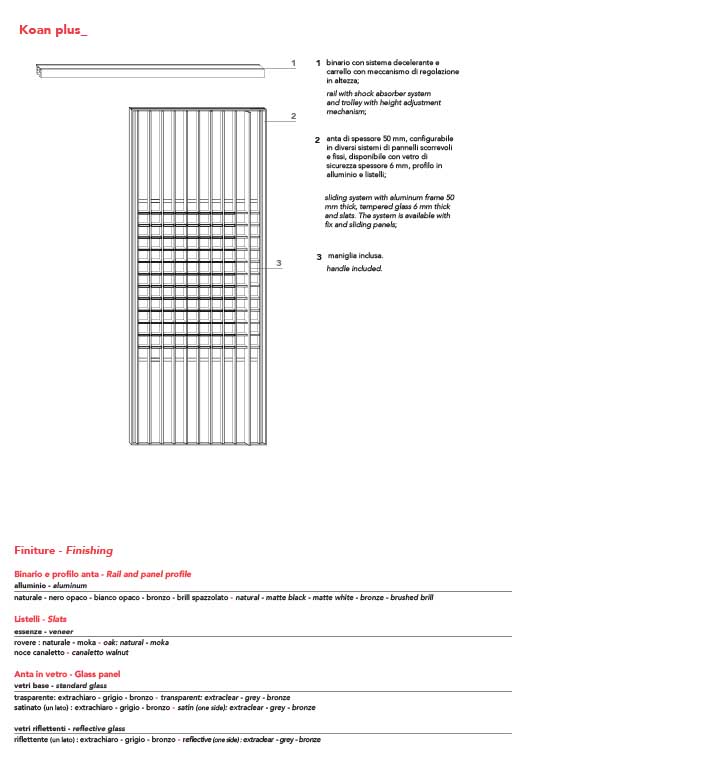 Product description
The Koan Plus partition system features a 50 mm thick door, which can be configured in different sliding and fixed panel systems, available with 6 mm thick safety glass, aluminium profile and wooden slats. The track includes a decelerating system and sliders with a height adjustment mechanism. The handle is included.
Available with slats in natural oak, moka oak and canaletto walnut and with extra-clear, grey or bronze glass, Koan Plus features an unconventional combination of vertical and horizontal slats that emphasise the precious nature of the glass panel, transforming this partitioning system into a real piece of furniture.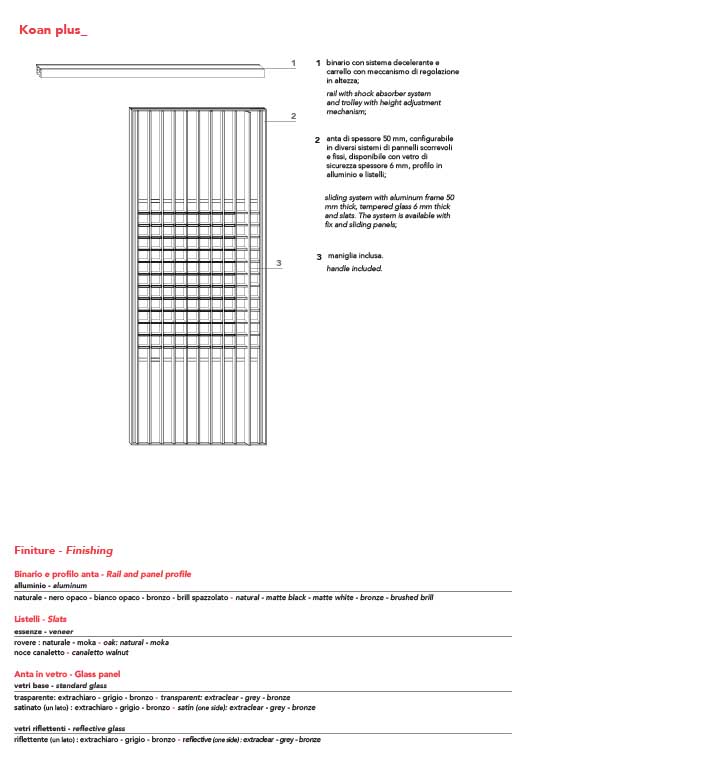 Materials
Aluminium, Wood, Glass
Characteristics
sliding, custom
Official website
https://www.lualdiporte.com

BRAND SELECTION
OUR PRODUCTS