ARMADIO AL CENTIMETRO
Category: Cabinets and containers
Made with 100% 'green' recyclable materials and new technological and design solutions, Lema reinterprets its wardrobe universe.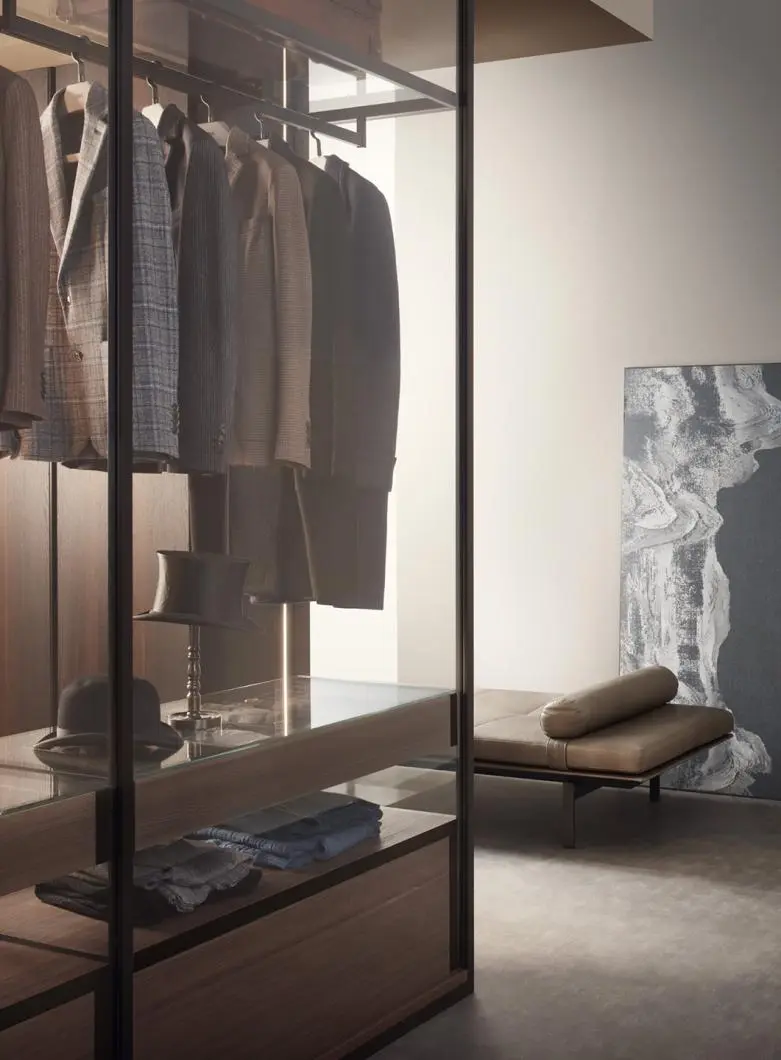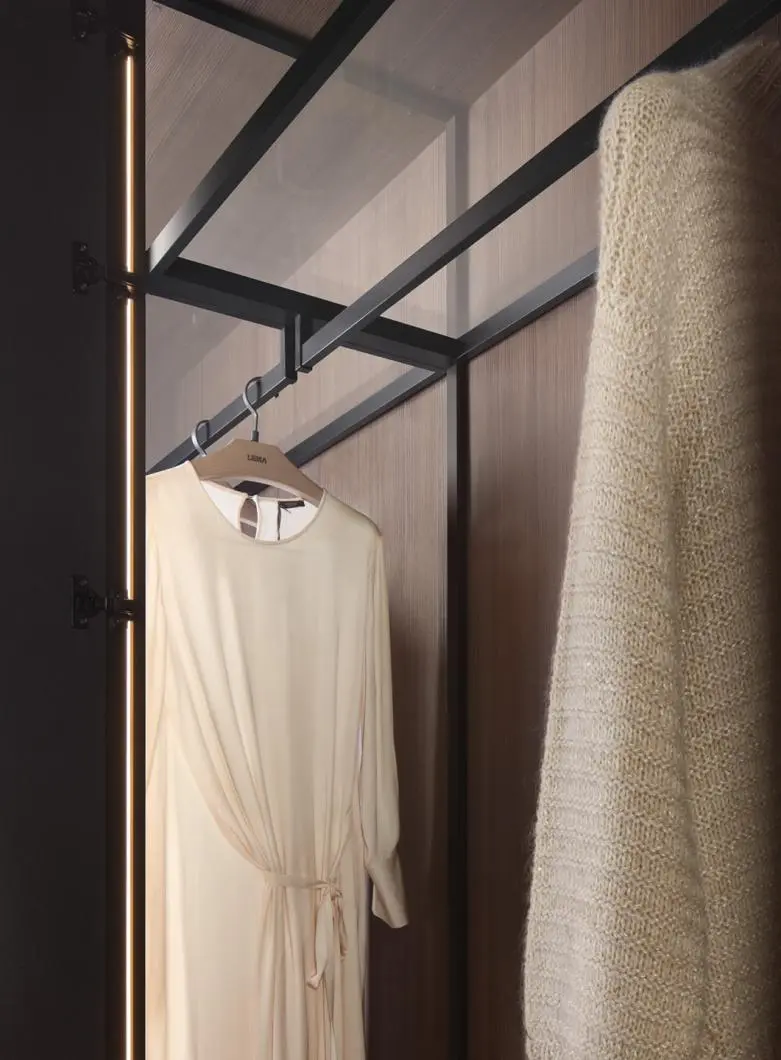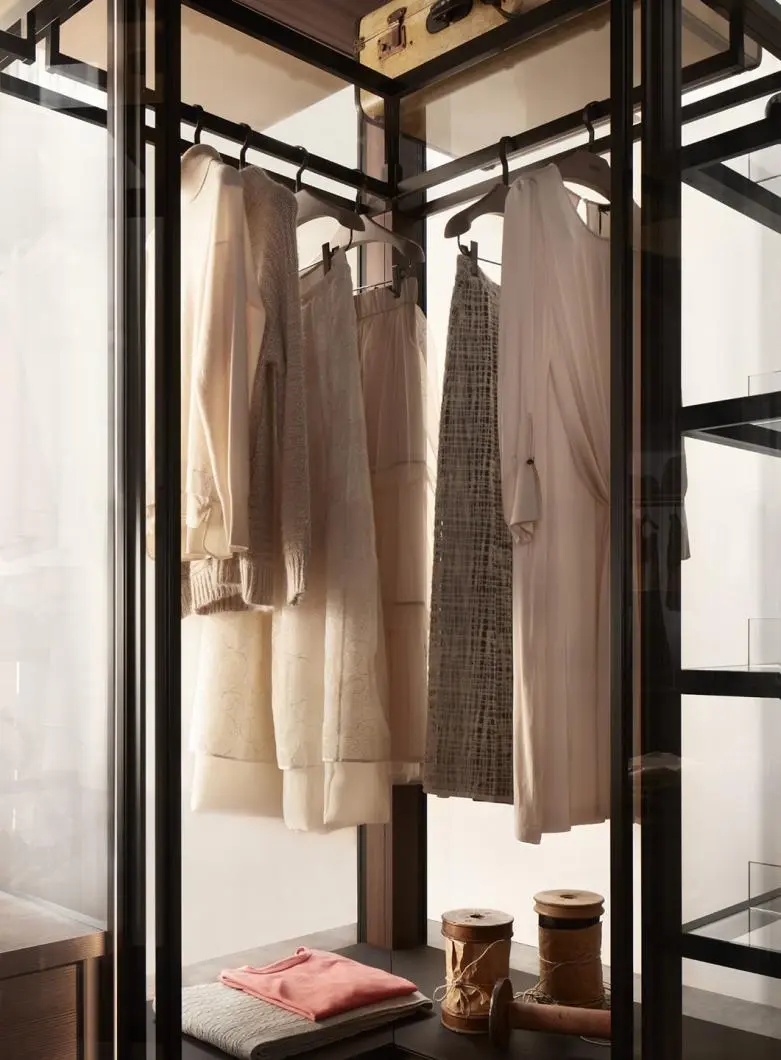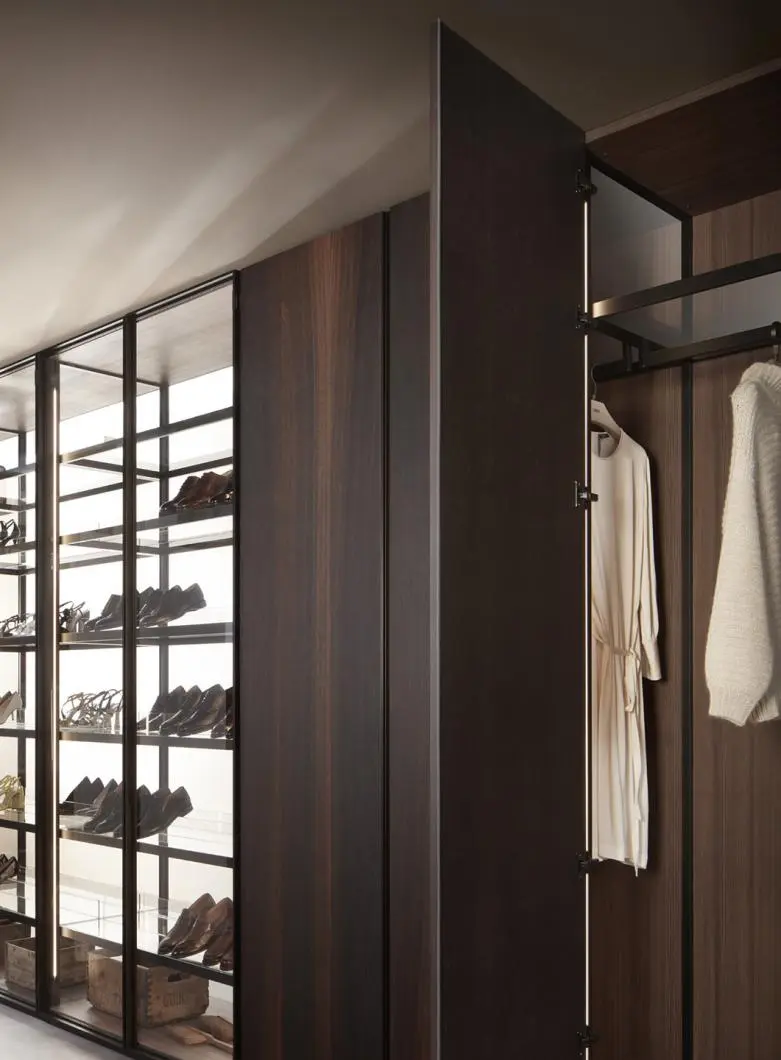 Tailor-made by definition, Lema's Armadio al Centimetro was conceived with the prerogative - already stated in the name - of providing customized solutions for each environment. With the insertion of the frame sides, Armadio al Centimetro program, in an ever wider compositional freedom. Three new internal and external structural elements open to a new dialogue between a pure container and domestic architecture in an increasingly sophisticated and almost metaphysical context. A project with a distinctly contemporary character, innovative from a technological point of view, the result of the development of a set of aluminum frames, one internal and one external, available in two finishes: bronze and sand. The external back is closed by a glass back, which can be replaced with the traditional melamine back panel and is available in three transparency finishes, as for the terminal side: transparent extra light glass, reflective bronze glass and gray smoked glass.
Its architecture integrates without constraints into the vast Armadio al Centimetro program, offering the possibility of designing compositions that unite the different organizations of the interiors. The side frame is proposed in the Open version with no doors and includes new technical and formal features for the interiors such as the LED light, on the front vertical uprights and the different types of shelves. This proposal adds a new and important possibility to design wardrobes as island elements; transparent and no longer just resting on traditional walls.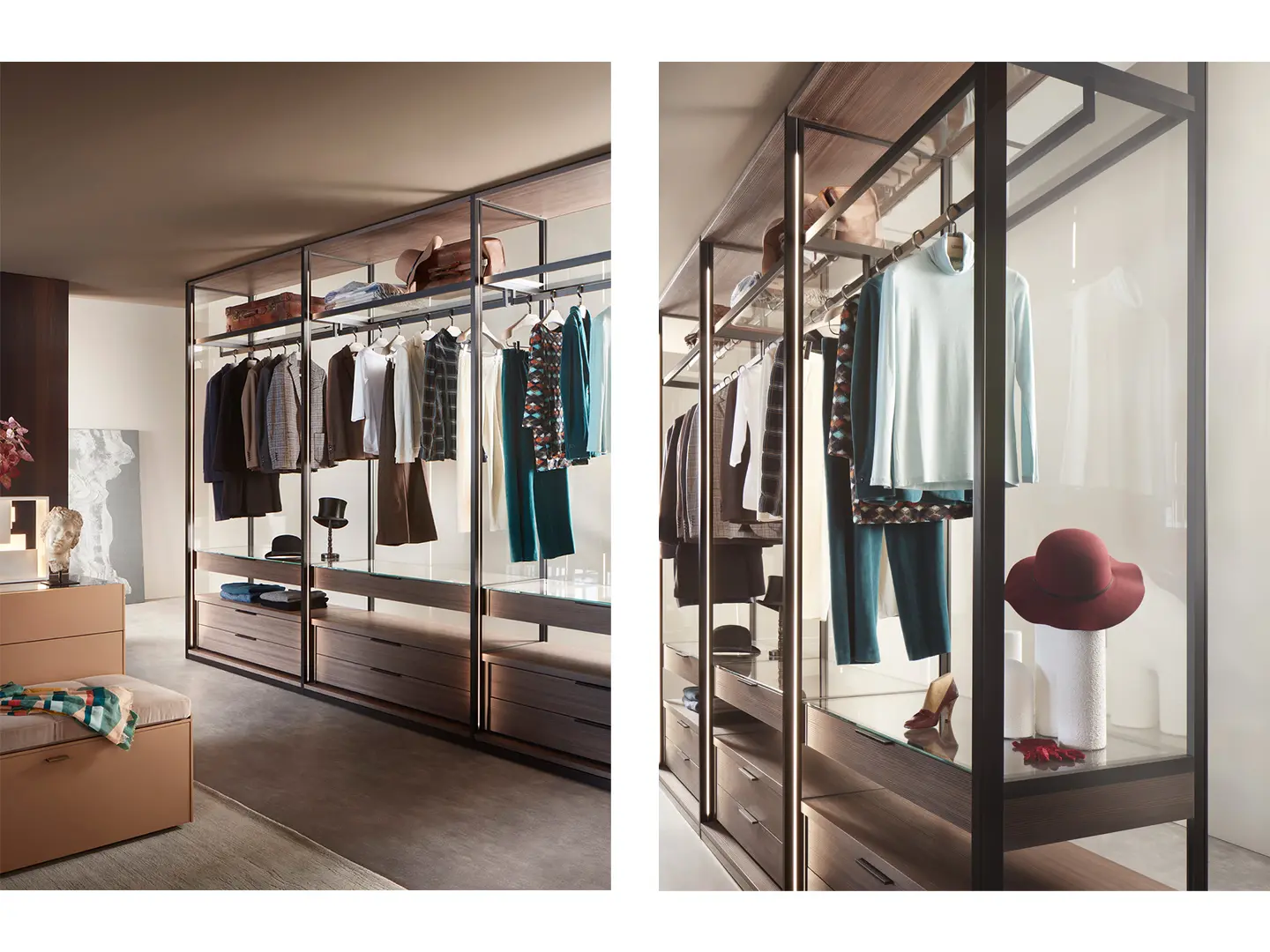 Designed by

Officinadesign Lema
BRAND SELECTION
OUR PRODUCTS