Vitra Line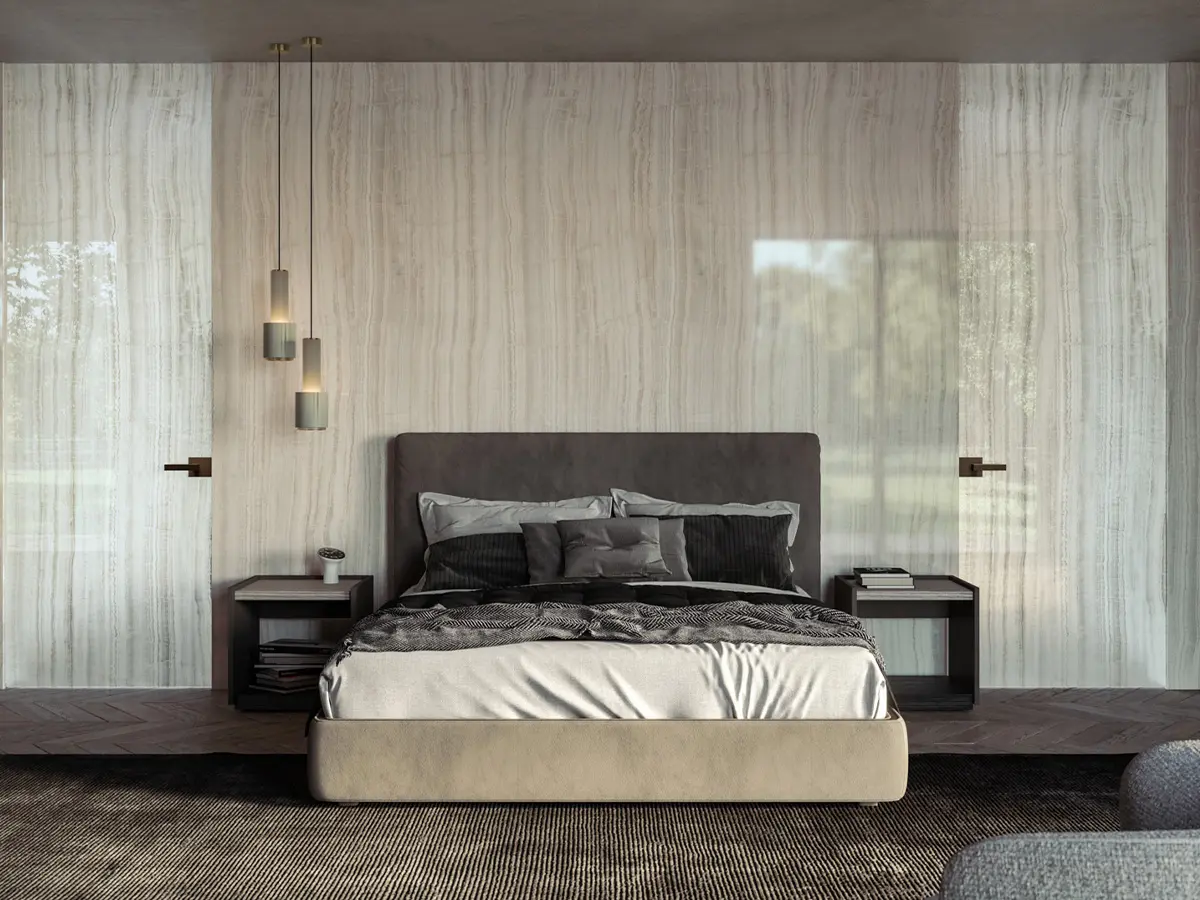 The doors' collection in which the glass is fully enhanced by its lightness and cleanliness.
Vitra is the doors' collection carachterized by perimetral polished-edge.
An essential aesthetic where functionality and design are perfectly balanced.
All-glass doors are available in both swing and sliding versions. No perimeter profile. For the sliding doors, there is the possibility of attaching them using a pelmet, recess or visible slide.
Wide choice among several types of glass, finishes and decorations; Dimensions on demand
Available as swing door, disappearing sliding door and external wall sliding door.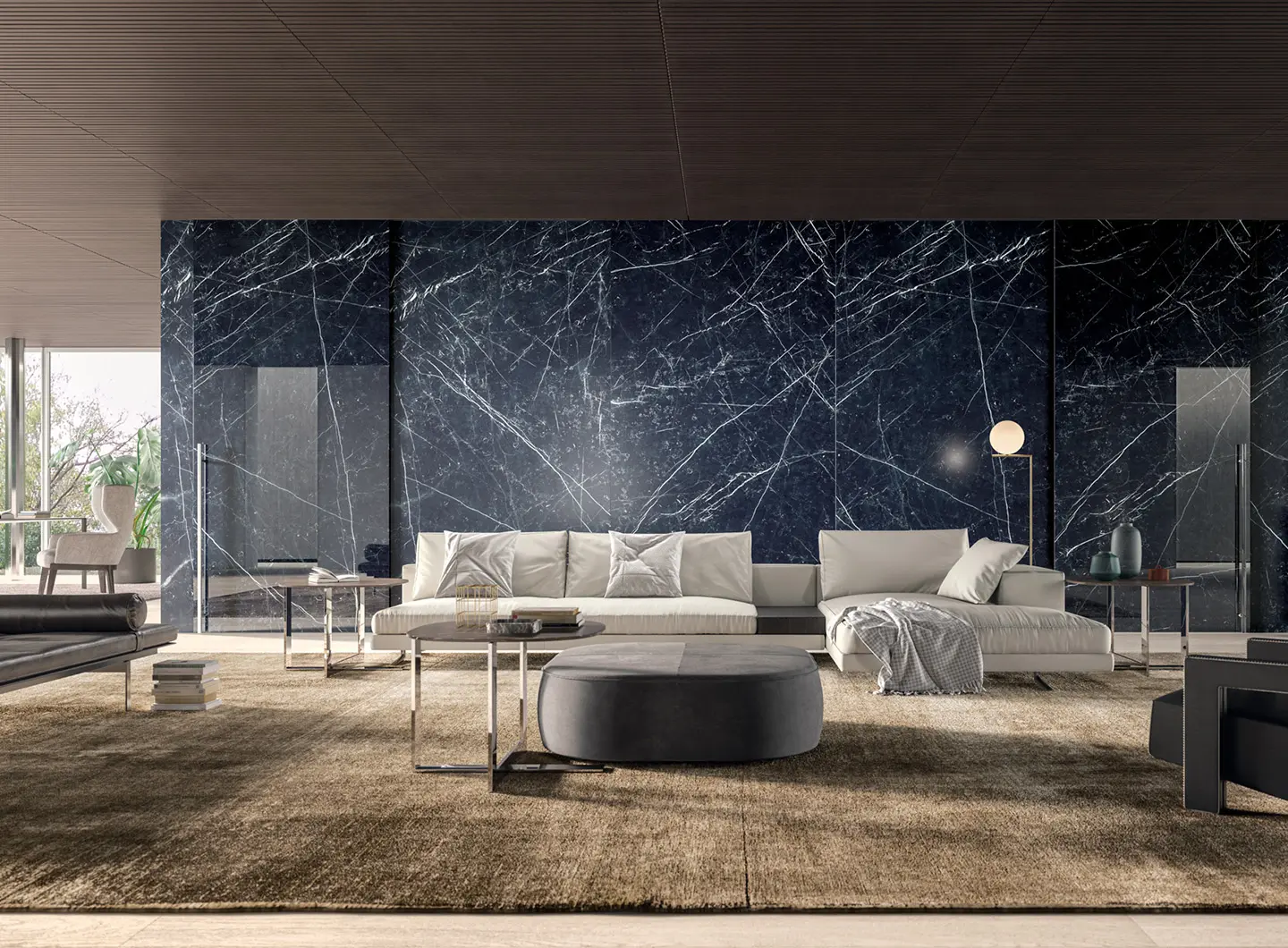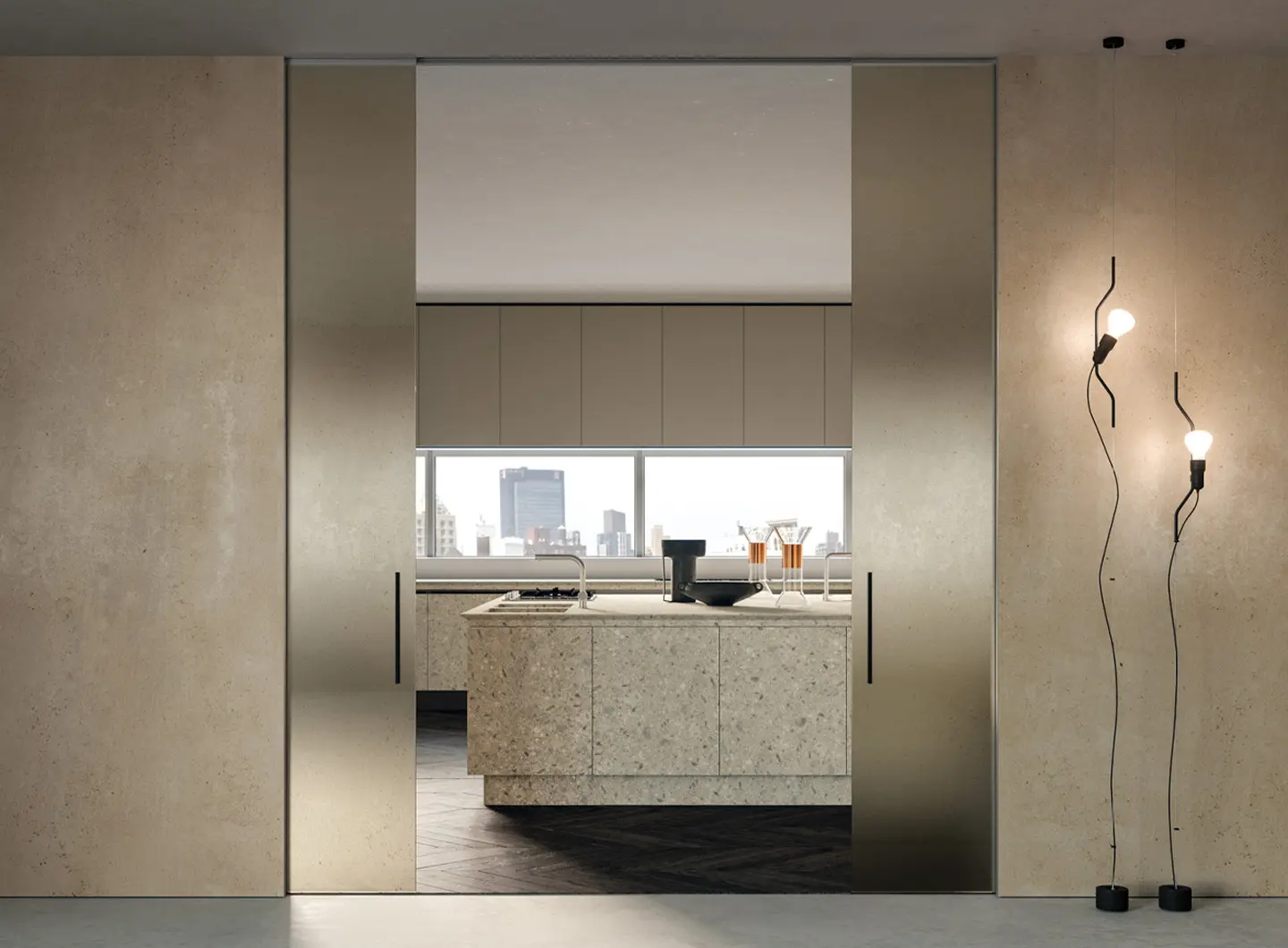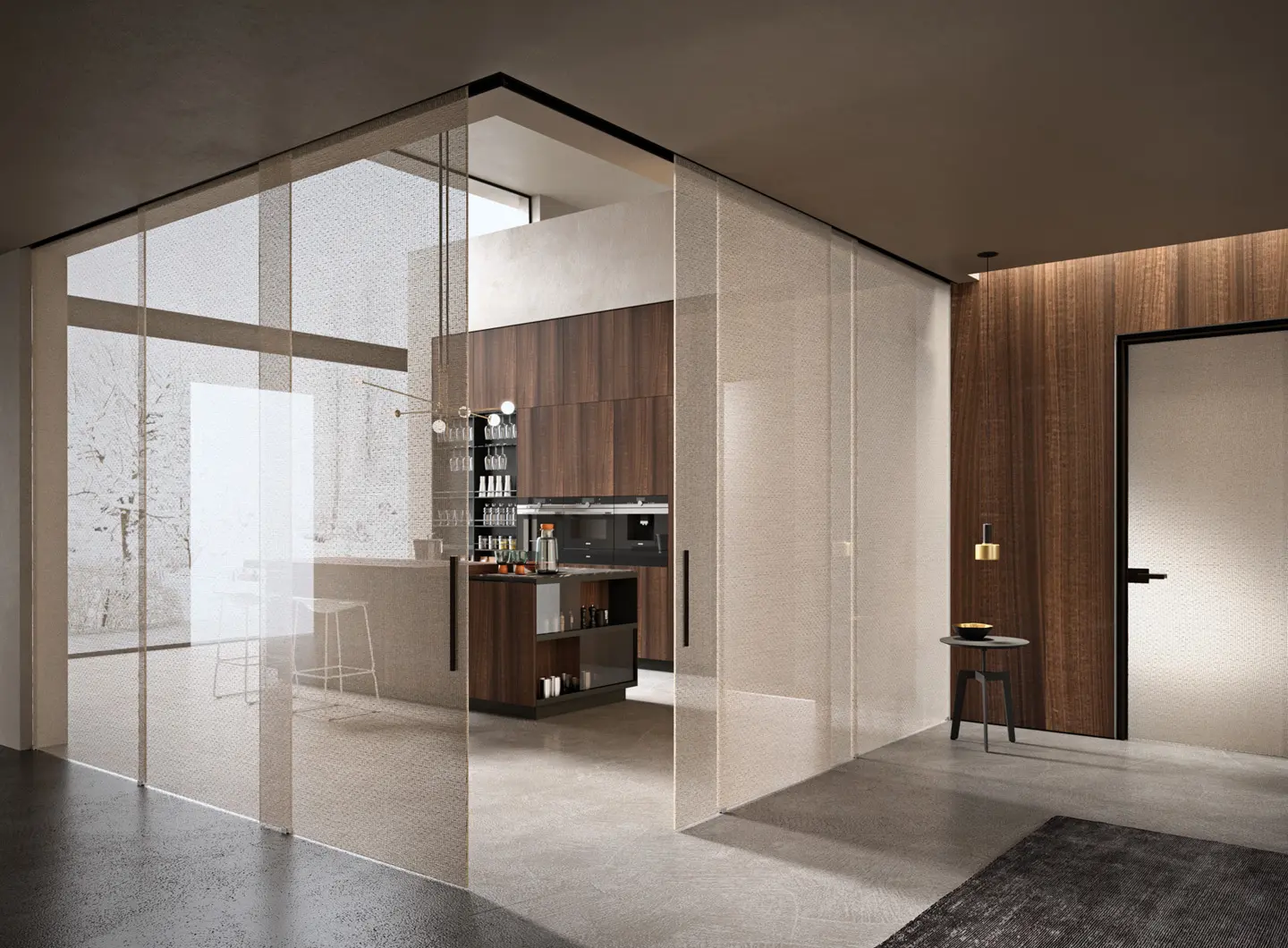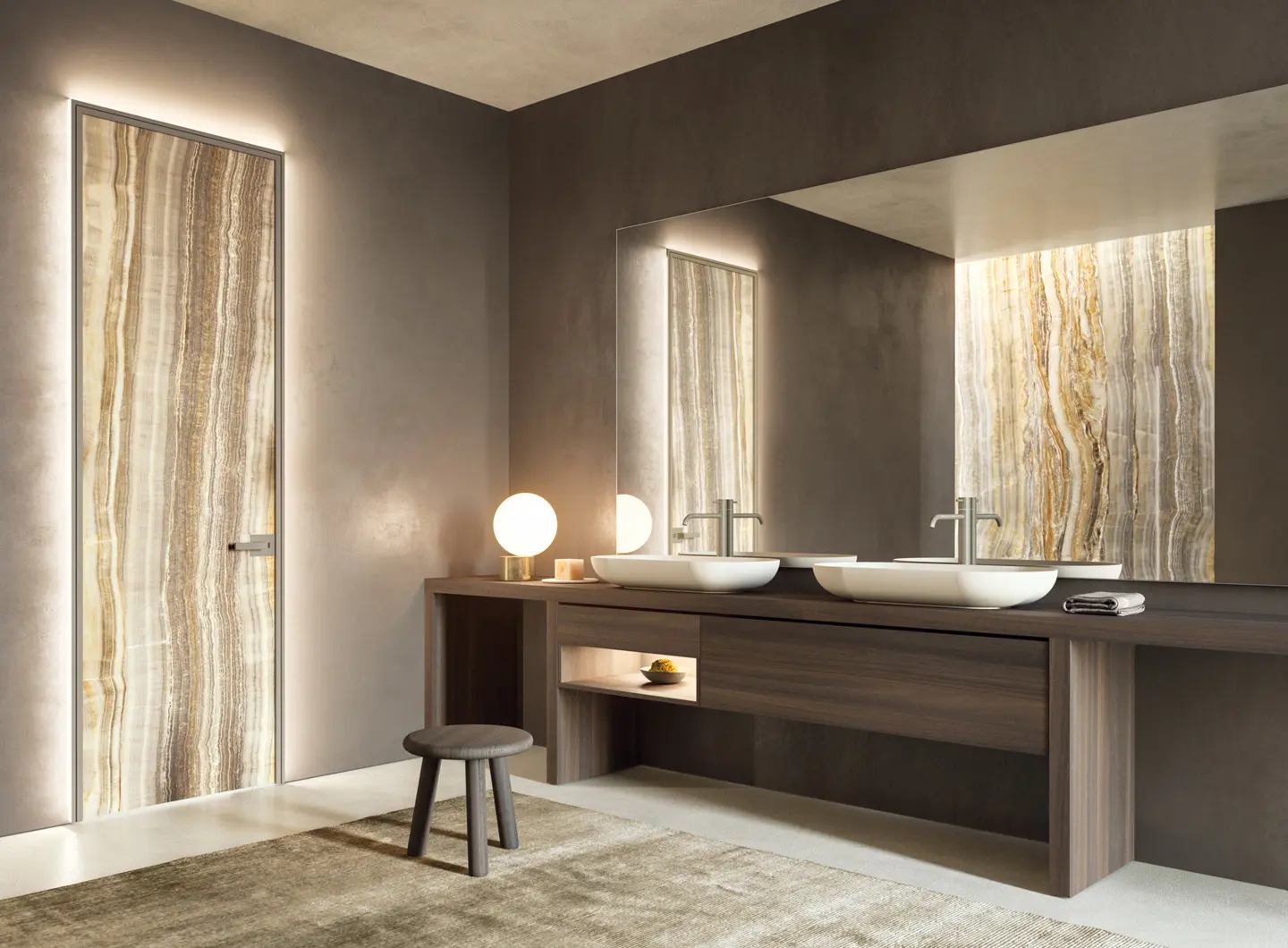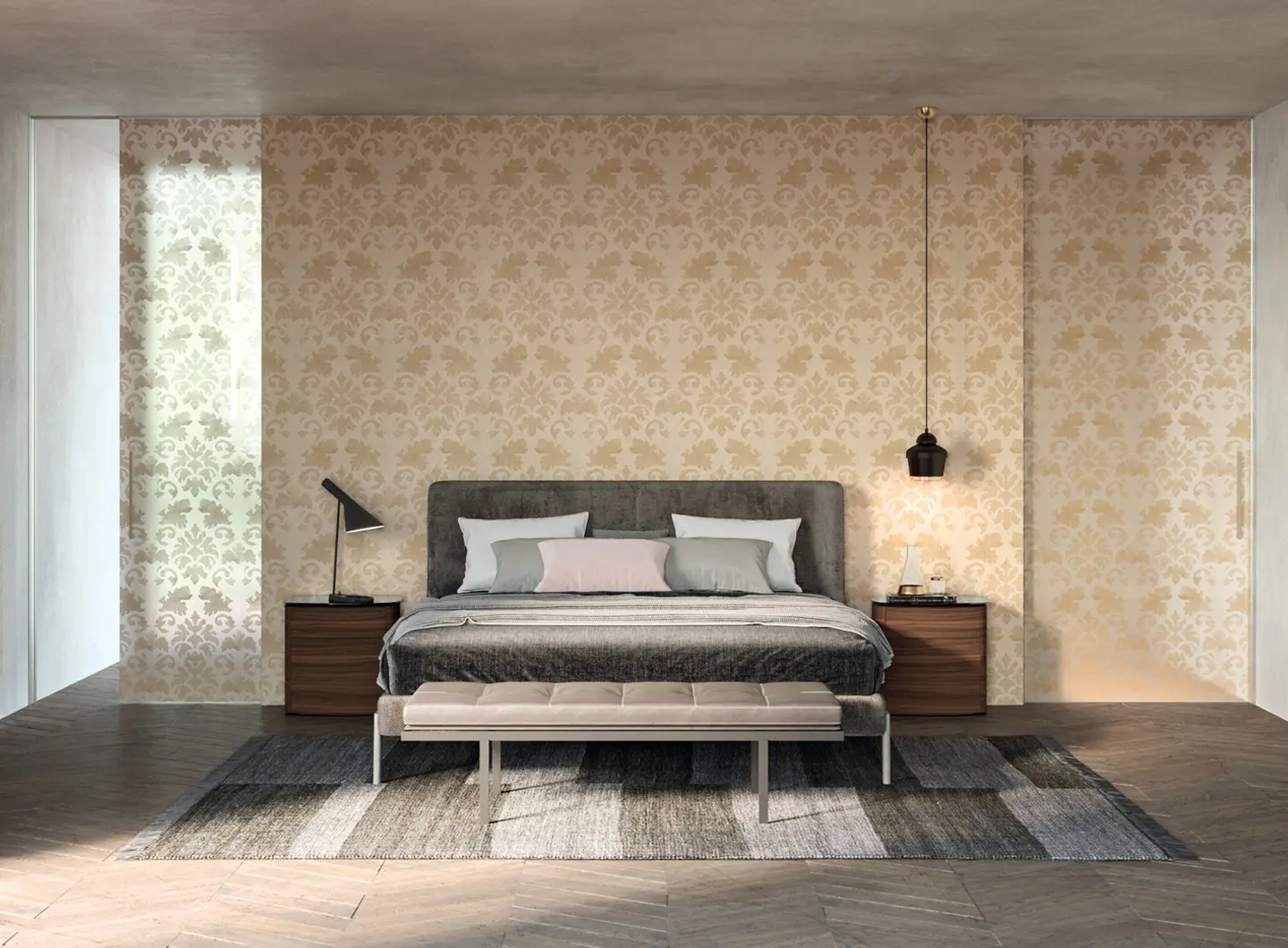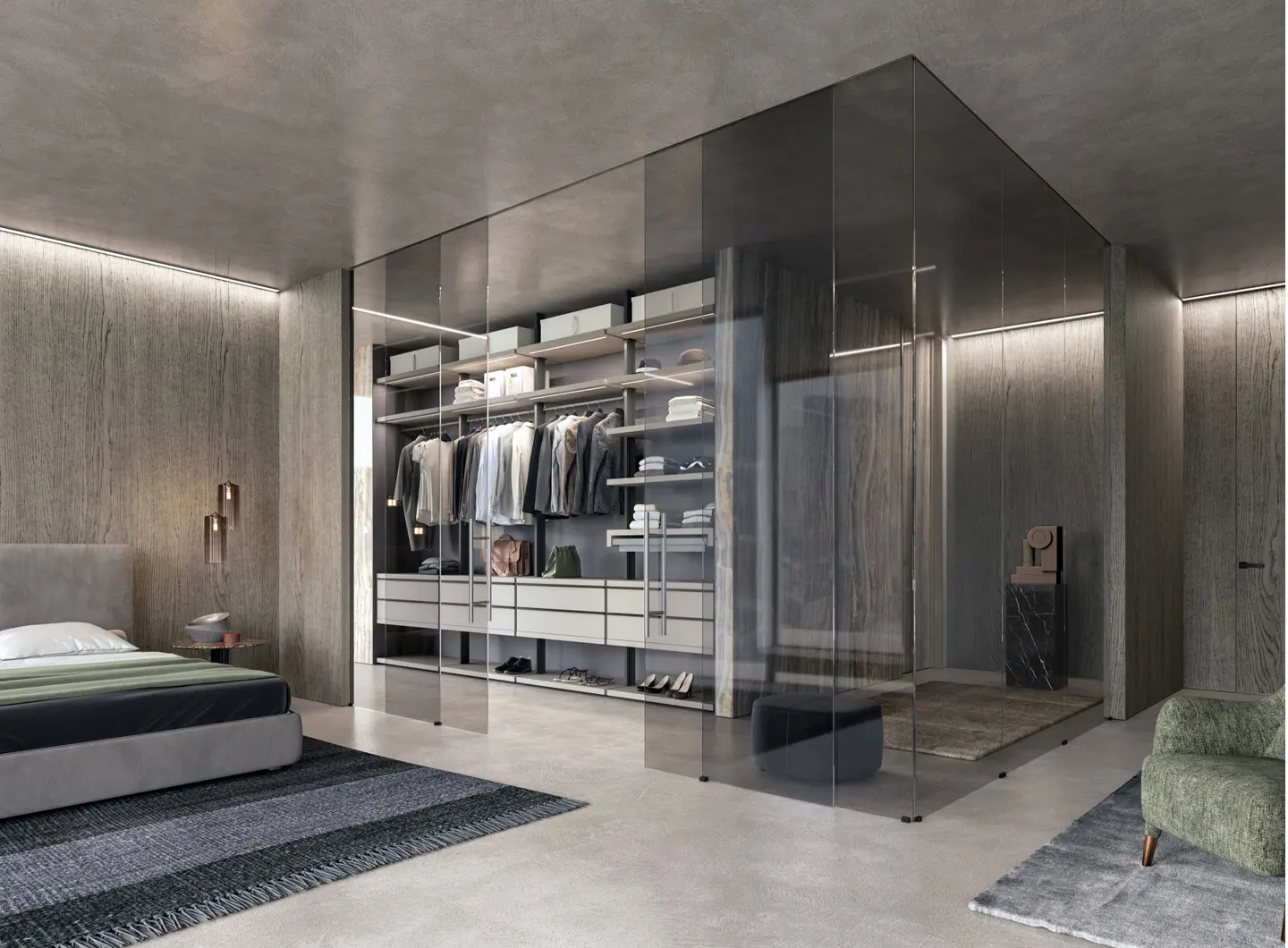 The swing door.
The door has an opening up to 180°. The full-height hinge enables to eliminate frames and
traditional hinges, enhancing the simplicity of the door. Dimensions on demand.
Disappearing sliding door.
These doors can be installed on standard subframes with frames suitable for the glass thickness. Dimensions on demand.
External wall sliding doors.
This type of door has external guide visible or recessed inside the false ceiling that allows the door to move. The main feature of this doors system is the effect of great visual and spatial continuity between the different spaces of the house. Dimensions on demand.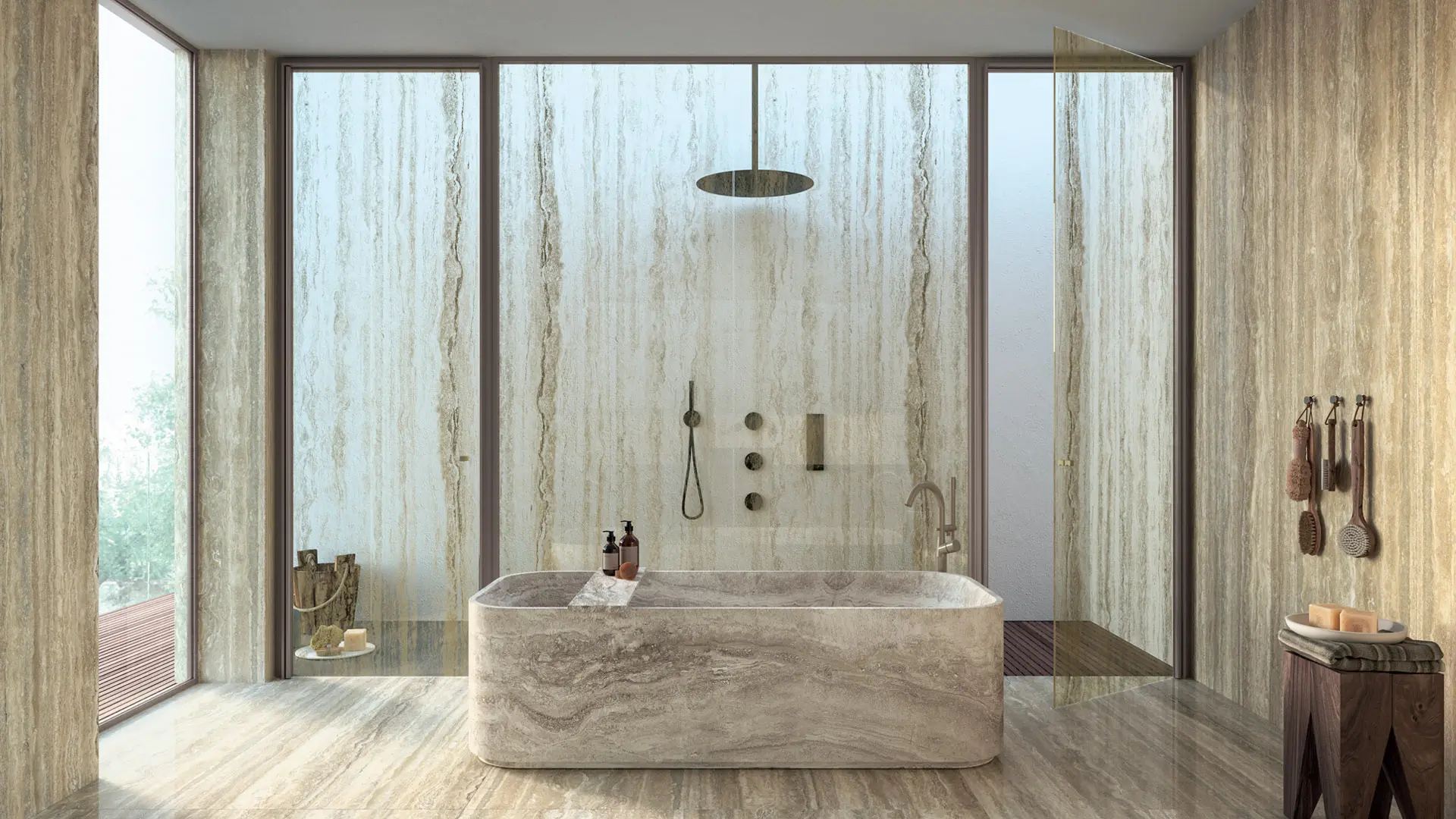 BRAND SELECTION
OUR PRODUCTS