PYRAMID
Category: Gazebos, pergolas and umbrellas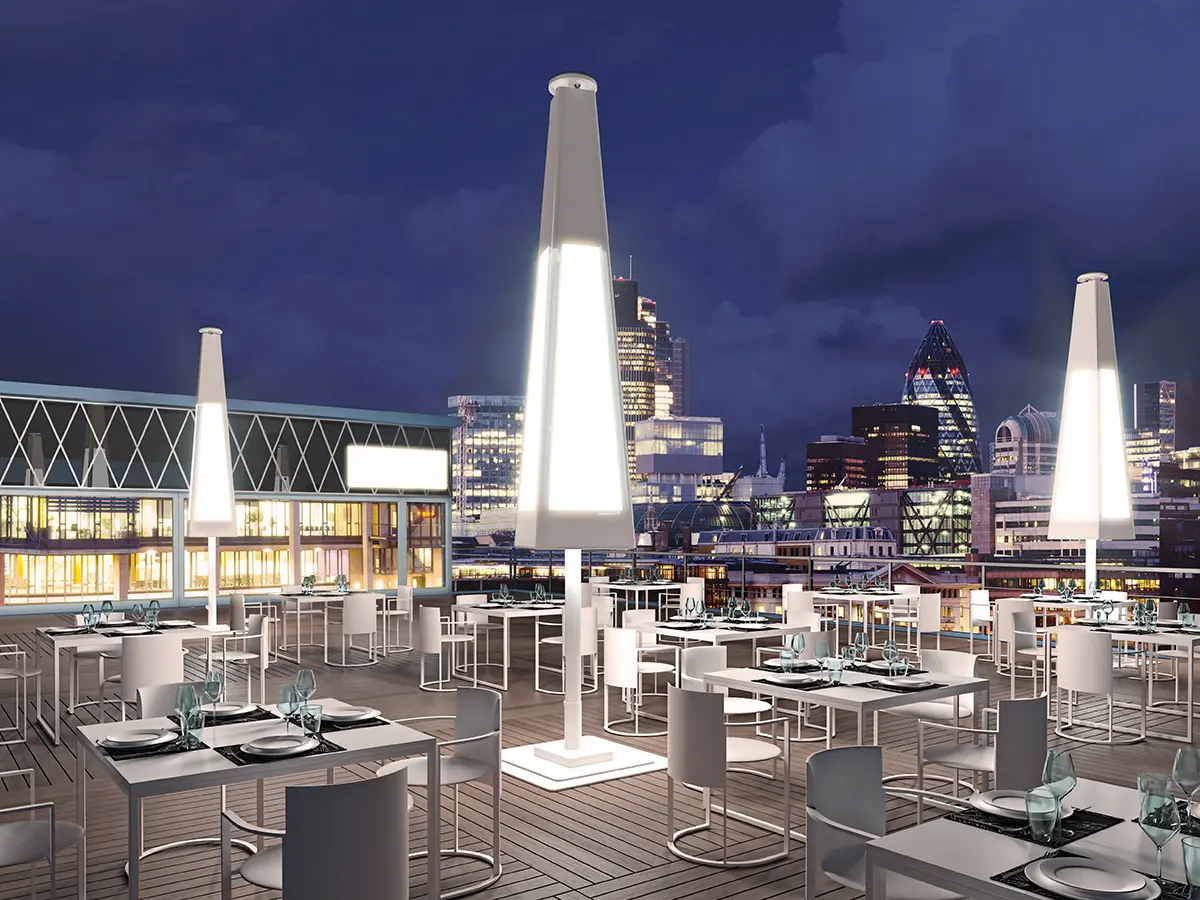 Light and shadow. The lamp umbrella.
From the shapes of the past we have invented the parasol of the future.
The back-lit rigid panels are totally customizable internally and externally, turning Pyramid into a palette for artists and at the same time, a winning marketing tool.
Pyramid is protagonist of the space and always grasps the attention thanks to the elegant lines and unexpected harmony of shapes.
When open, it protects from the sun and rain, furnishing and sheltering the space below. The back-lit panels allow use also in the evening, without requiring any additional lighting fixtures. When closed, it changes its function and turns into a decor lamp with a refined design.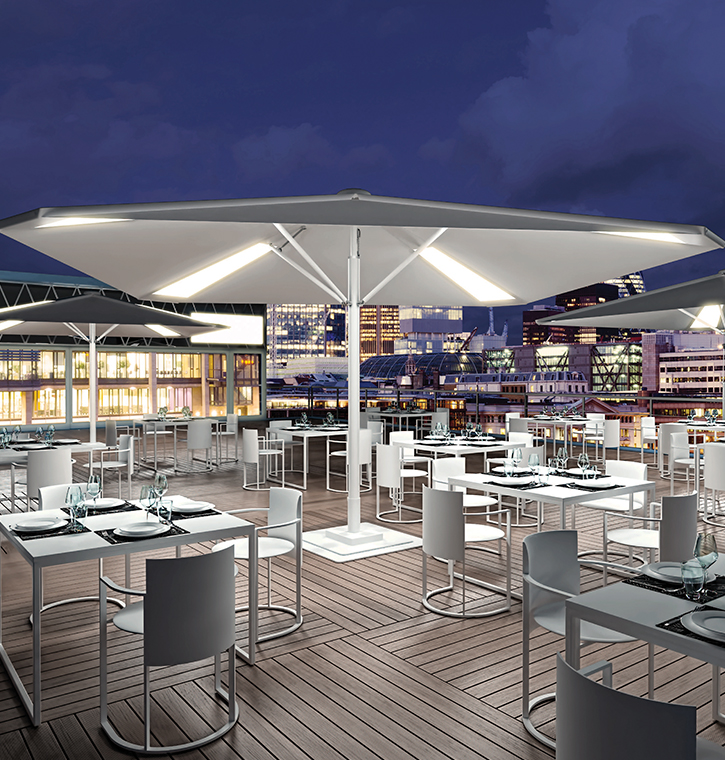 Product description
Technology and high performance of materials
Pyramid is made up of a frame in high tenacity 6005 aluminum alloy, 4 PMMA (polycarbonate) panels with satin finish, LED backlight with remote control and light / controller intensity adjustment, joints in anodized aluminum e stainless steel nuts and bolts.

Modular concept
Our parasol hides and protects its precious fabric inside, preserving it by wear over time. The fabric is totally seamless, fully waterproof and fireproof. Pyramid has been designed as a modular product, (MODULAR CANOPY) to ensure that all its components can be individually replaced, such as a fabric segment or a rigid panel, if required.

Reliability of nautical components
The telescopic opening mechanism for closing above the Pyramid tables is simple, self-balancing and servo-assisted by gas springs and nautical pulley in stainless steel and carbon with SPIN-LOCK locking system.

Attention to details
Electrical wires and cables are concealed inside the structure in order to preserve its aesthetic value and to ensure the long life of the electrical
system.
BRAND SELECTION
OUR PRODUCTS