The sound-absorbing free-standing panels of the Tune collection are designed both to furnish with elegance as well as to assure the precise function of reducing sound reverberation. Equipped with a matt painted metal base, they are made of polyester fiber and available in two different sizes.
The sound-absorbing panels of the Tune collection fixed to the desk tops are practical screens to enhance privacy, improving acoustic comfort, facilitating concentration and well-being in the workplace.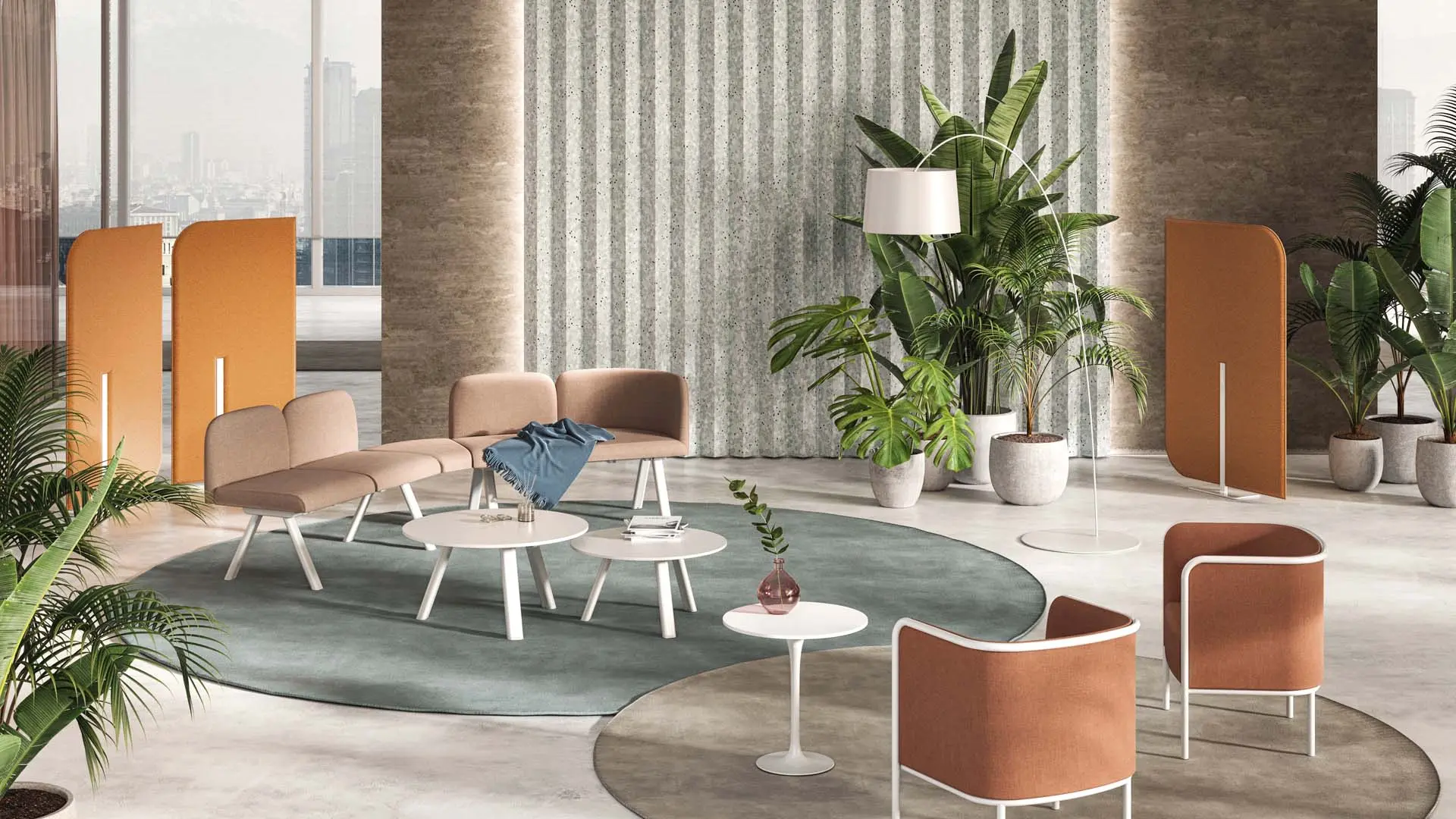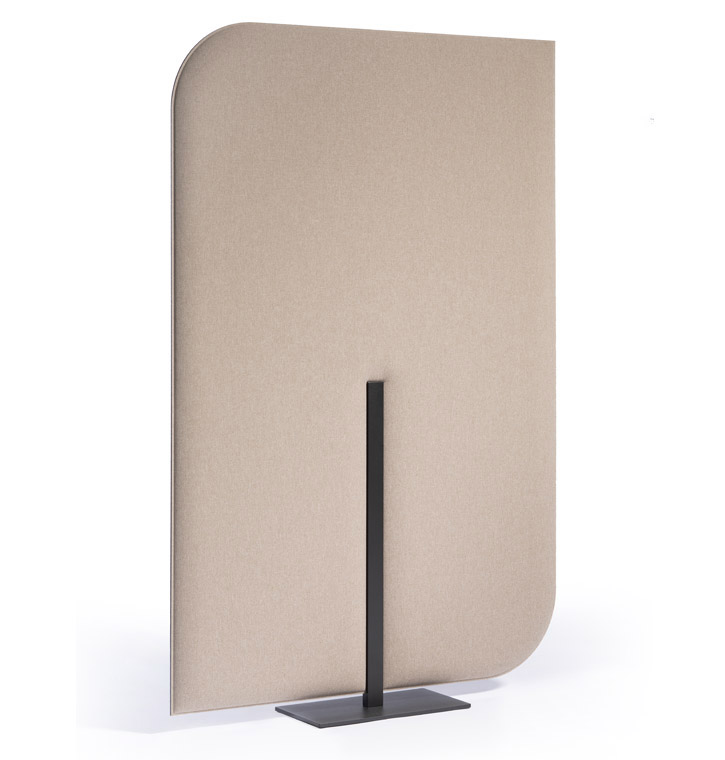 Product description
Tune acoustic panel, with black or white matt painted metal frame or with white braket kit for desk settings.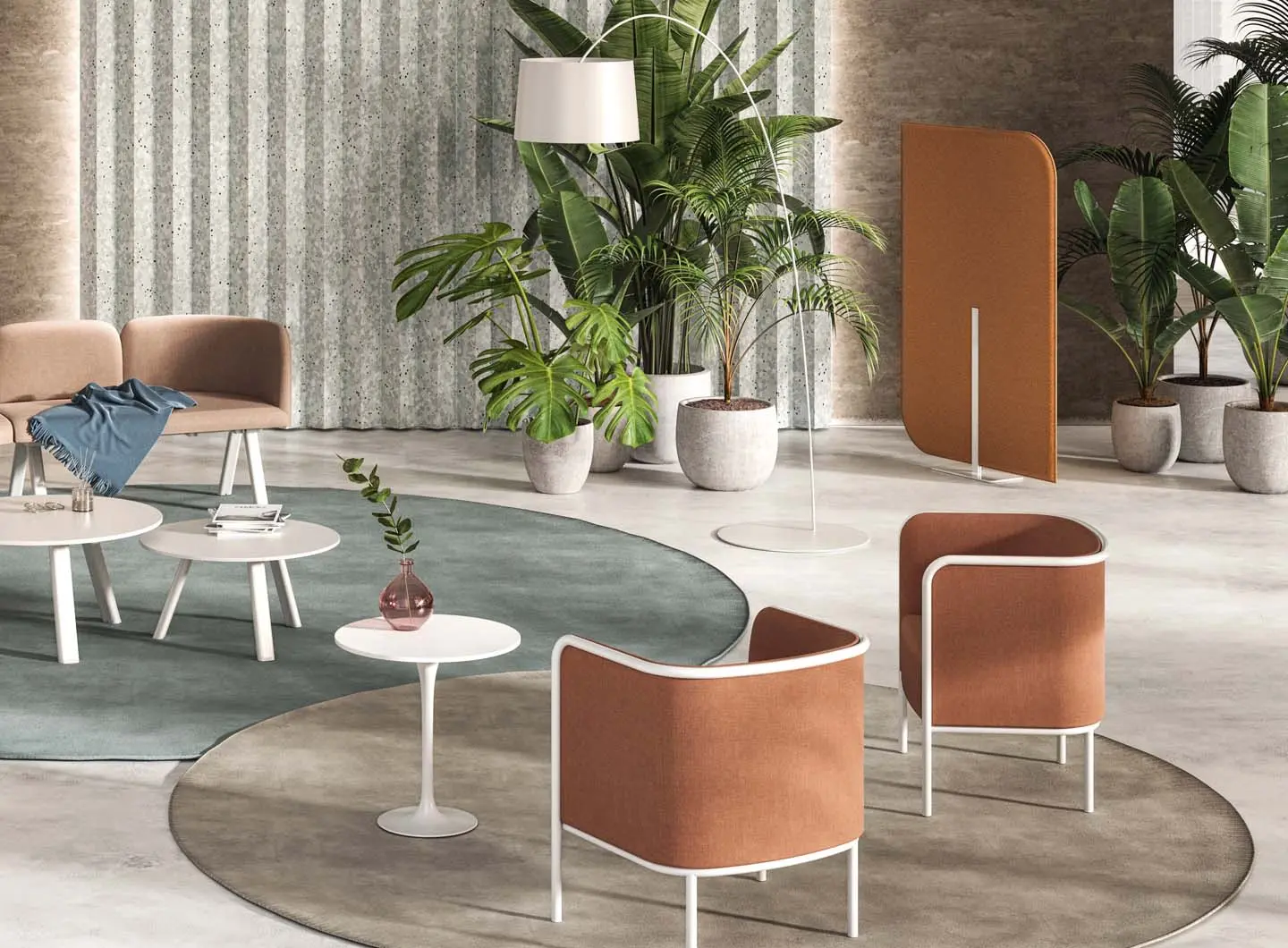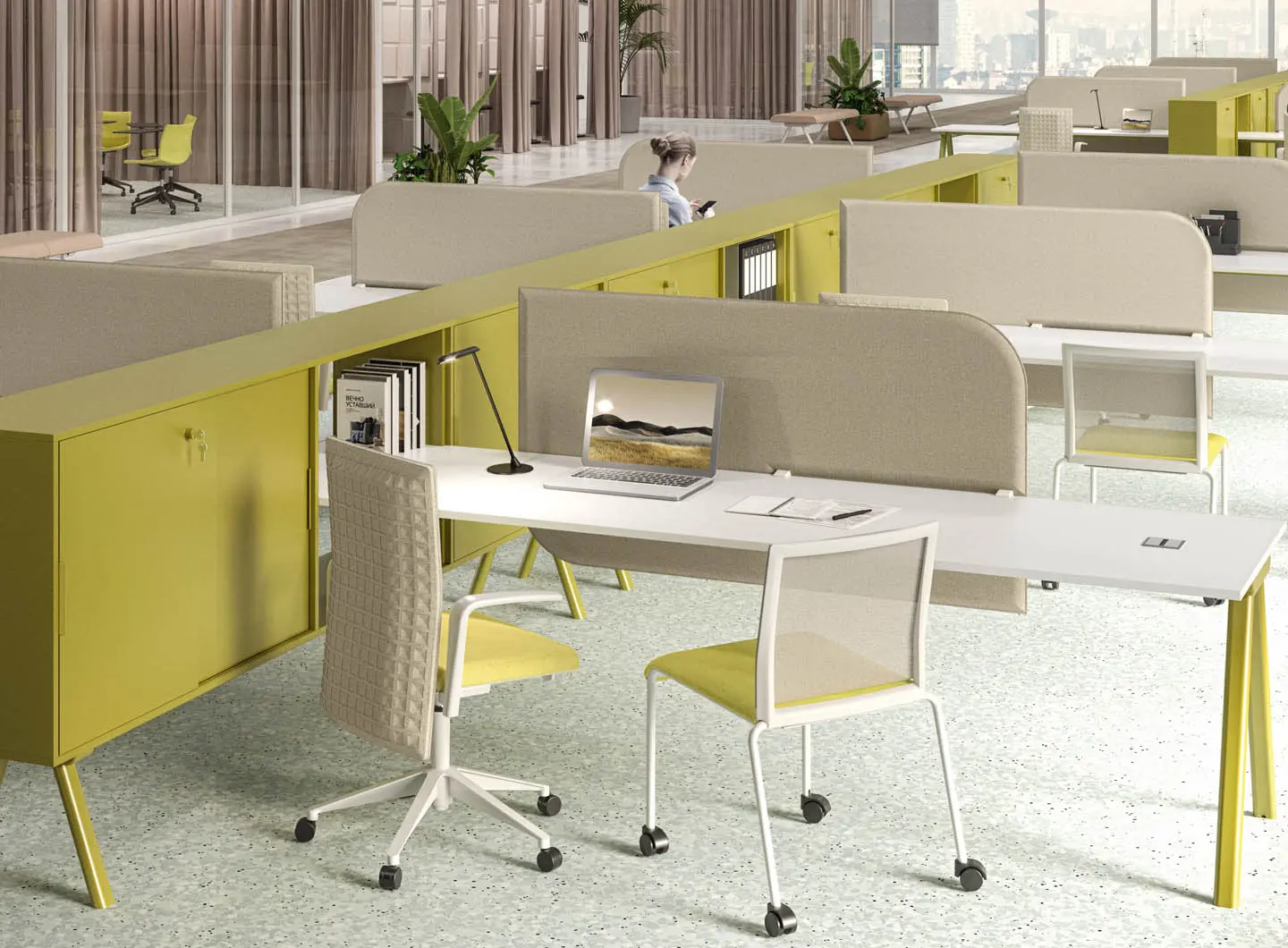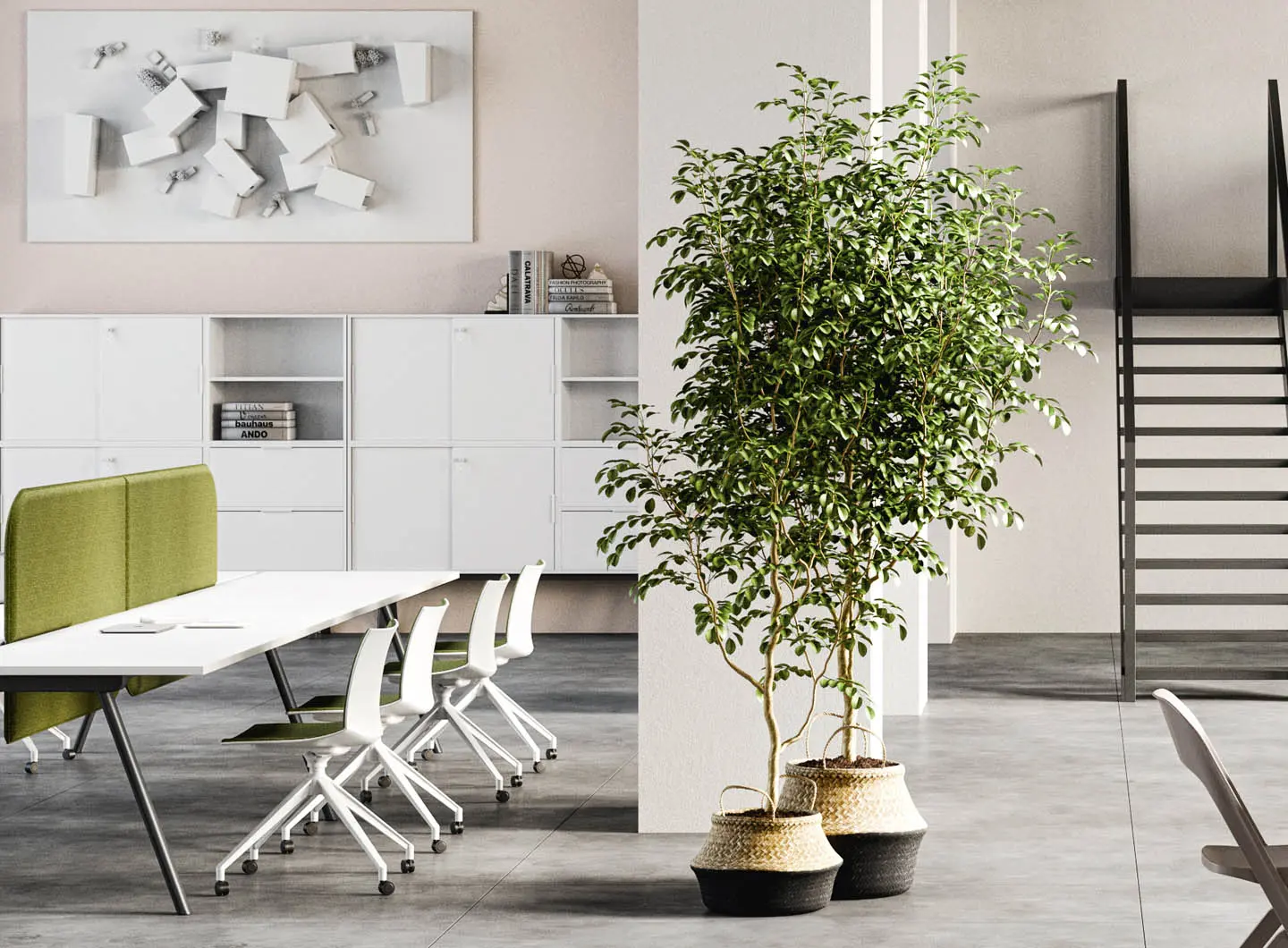 BRAND SELECTION
OUR PRODUCTS