Horizon
HORIZON, the new modular sofa on platform, interpreting Pillet's nonchalant style and Frigerio quality and care. A wide rage for versatile solutions in two depths.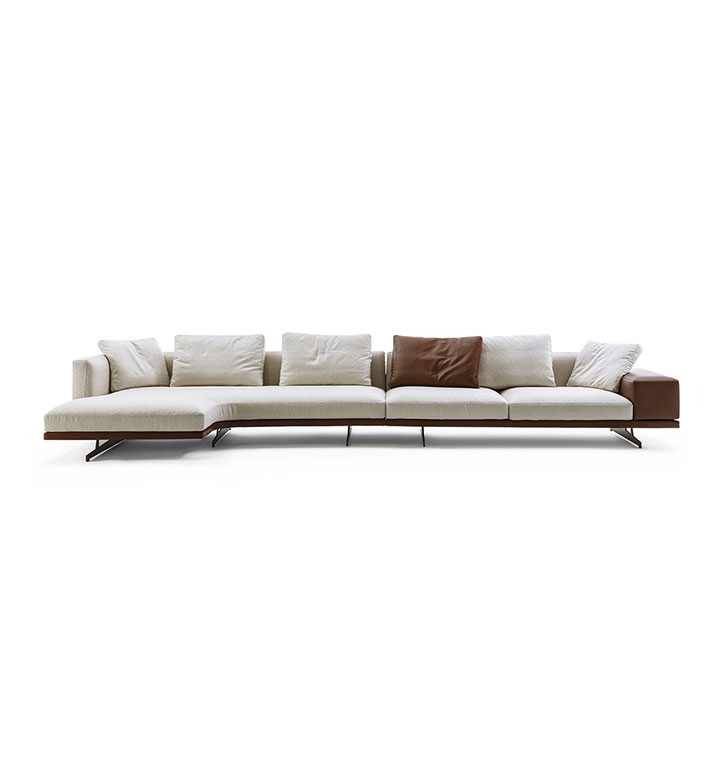 Descrizione del prodotto
Horizon is the new modular sofa on platform designed by Christophe Pillet. A wide range available in two depths with different kind of armrests depending on the depth: two full-length ones with different thicknesses for the 97 cm depth and two full-length and one hammer-shaped for the widest seat, 107 cm.
There is also the possibility to insert in the composition several accessories, which can be positioned both as central and terminal elements. The collection also includes a valet integrated into the sofa by attaching it to the platform and elegant drawer storage volumes in wood.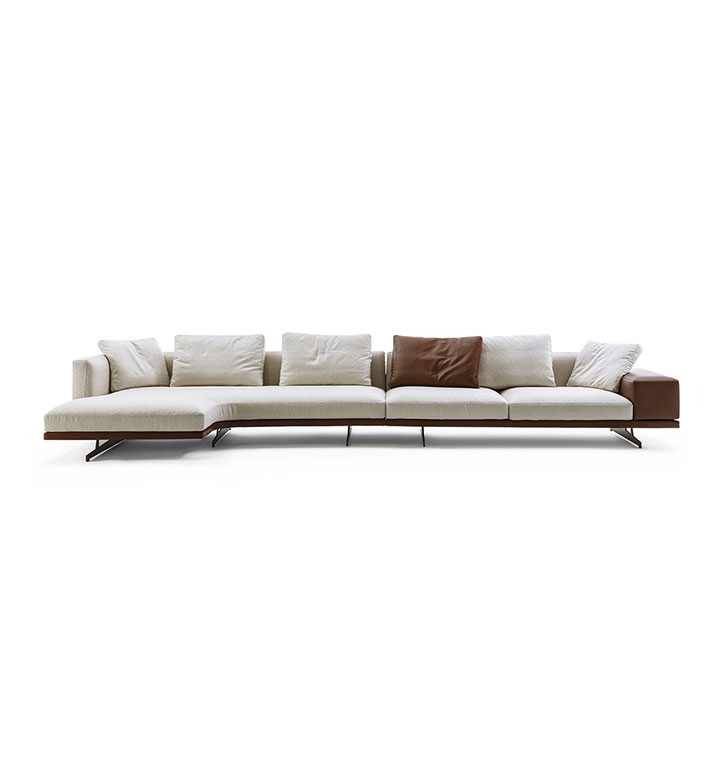 Designer
Christophe Pillet
Caratteristiche
componibile
Dimensioni
Modular sofa in two depths D.98cm D.107cm
Processo produttivo
Wooden structure with non-deformable polyurethane padding covered in fabric or leather. The wooden platform could be covered in fabric or leather for a chromatic effect in contrast or tone-on-tone. The seat cushions are in non-deformable polyurethane.
The back cushions and the armrests have a wooden structure padded in non-deformable polyurethane with bayonet mounting to the platform.
The metal feet are painted in the new colours of the Frigerio collection.


Scheda prodotto
Sito Frigerio - scheda tecnica Horizon

Sito web ufficiale
Sito Frigerio Home

A sofa with linear squared design, inspired by the American design of the 50s and 60s interpreted by the nonchalant style of Frigerio.
Designed by

Christophe Pillet
BRAND SELECTION
OUR PRODUCTS