Akoya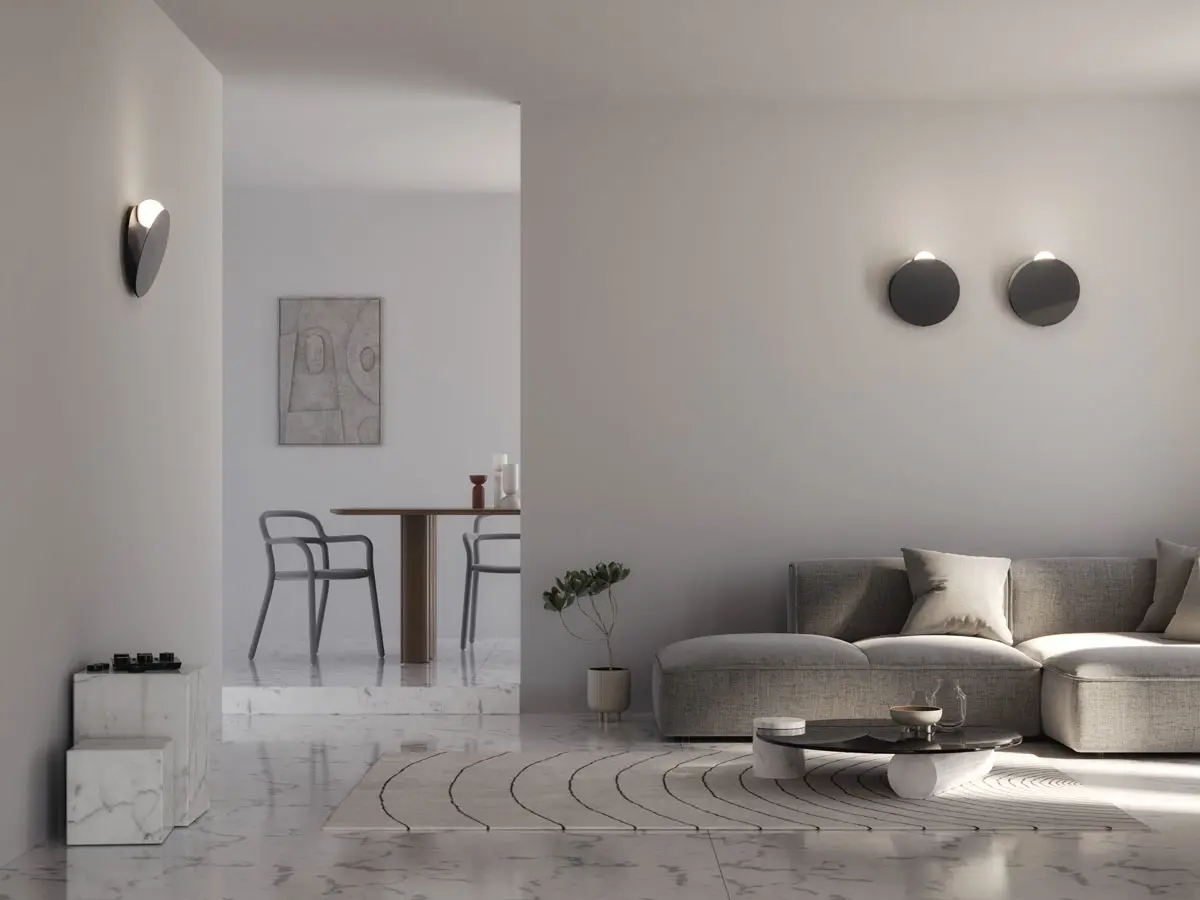 Akoya was born from the geometric evolution of the circumference, which first became a two-dimensional surface – the circle – and then a three-dimensional volume – the sphere.
The interaction of these two geometries gave rise to the image of a shell housing a precious luminous pearl inside. Just like pearls, a symbol of perfection and known for their remarkable lustre, the Akoya collection also showcases its natural simplicity and ability to reflect its architectural environment.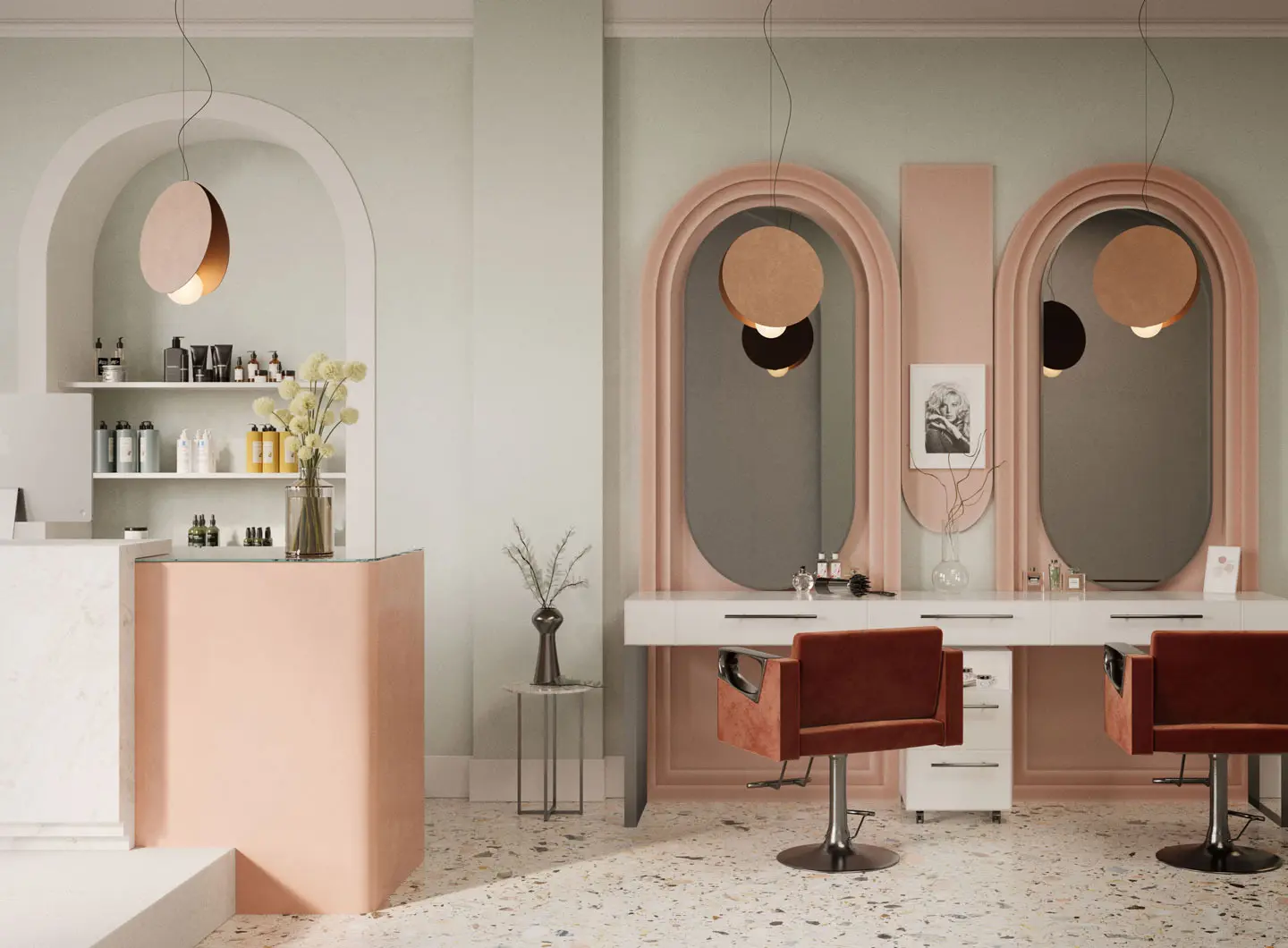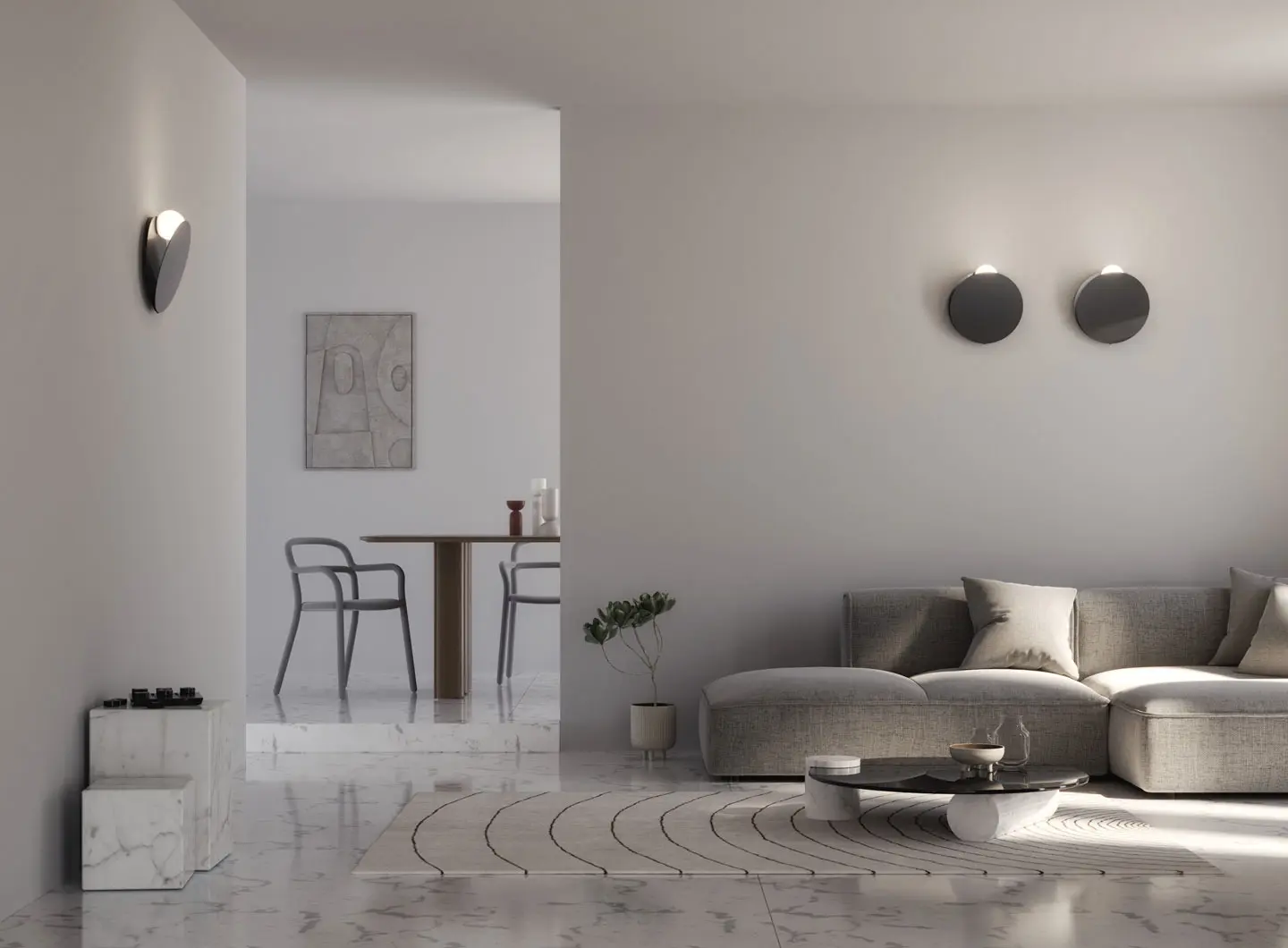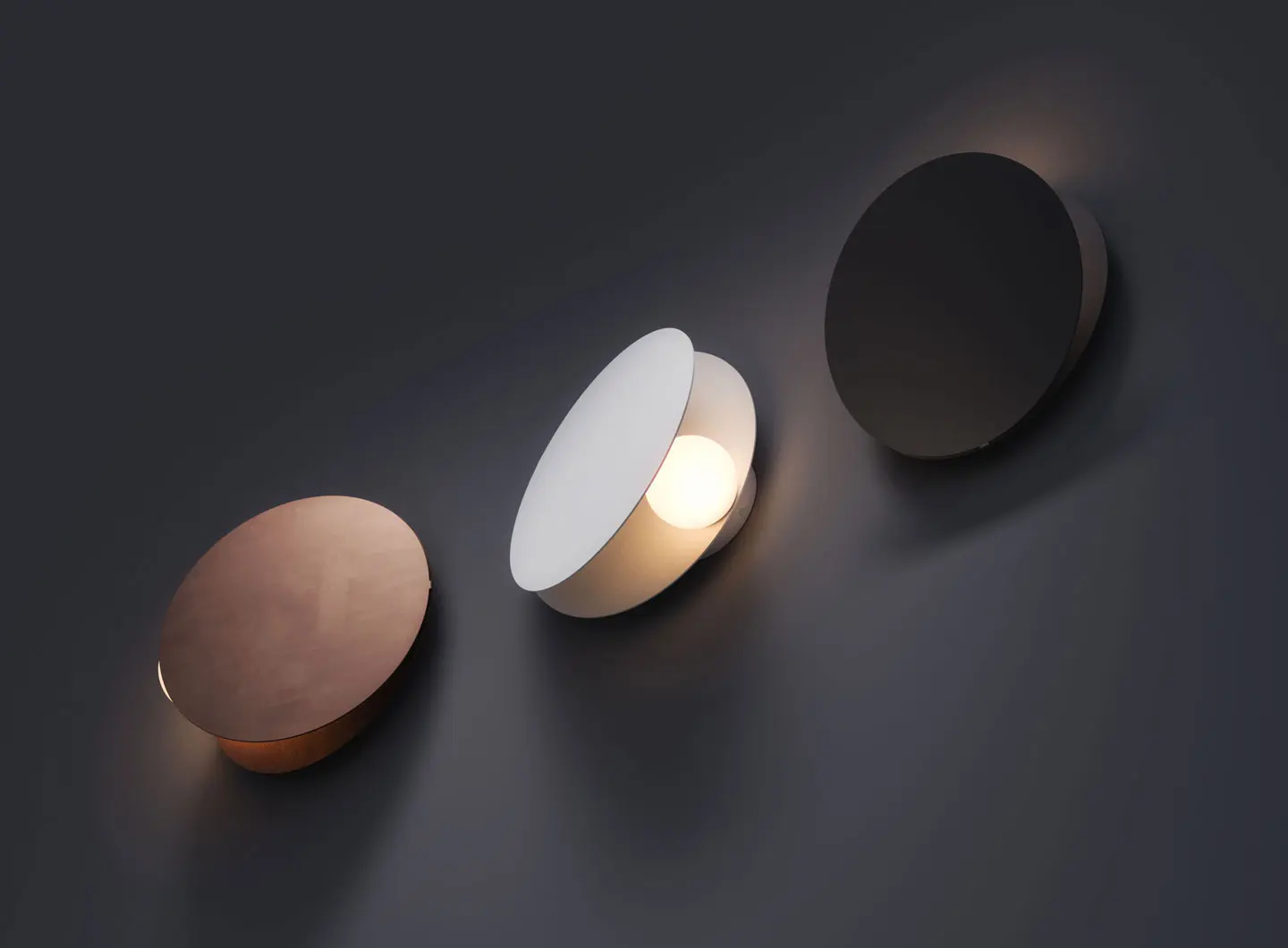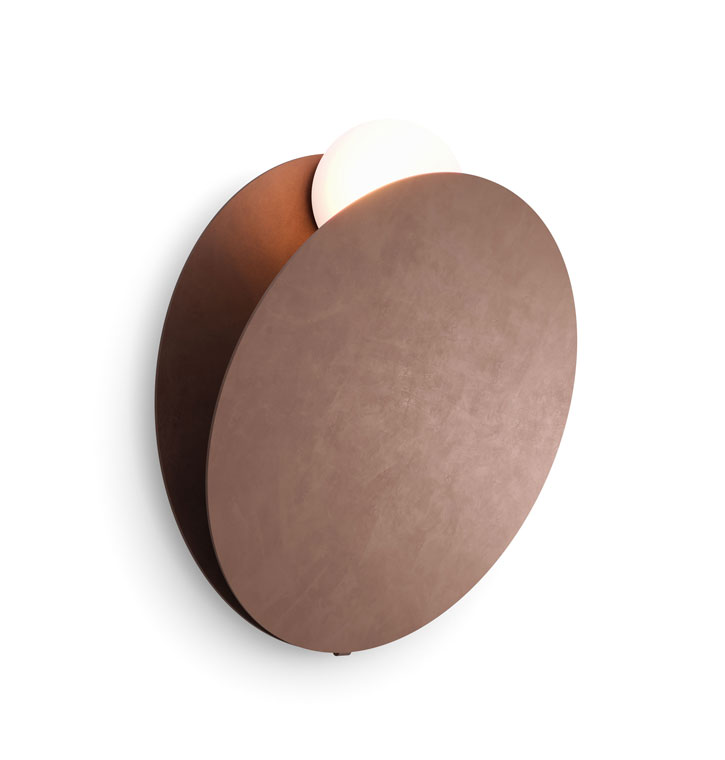 Product description
The Akoya collection comprises a indoor wall lamps in diameter of 30 cm and two pendant lamps in diameters of 30 cm and 60 cm.

It is made of two metal discs (available in white, anthracite and corten finishes) containing a blown glass diffuser.

The light source is a high-efficiency LED with integrated power supply and dimmable with phase cut.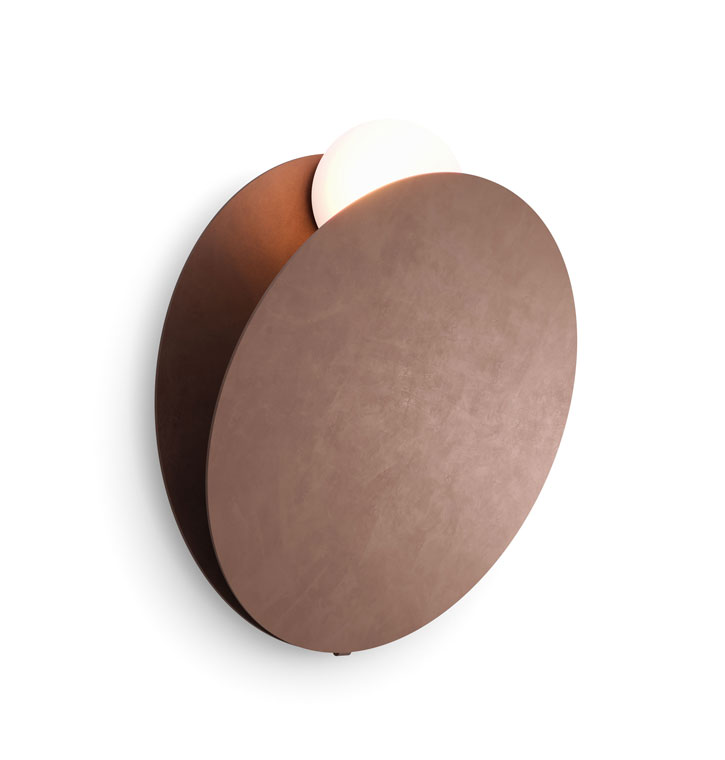 Designer
Filippo Protasoni