Tami Bamboo collection
Category: Sofas and armchairs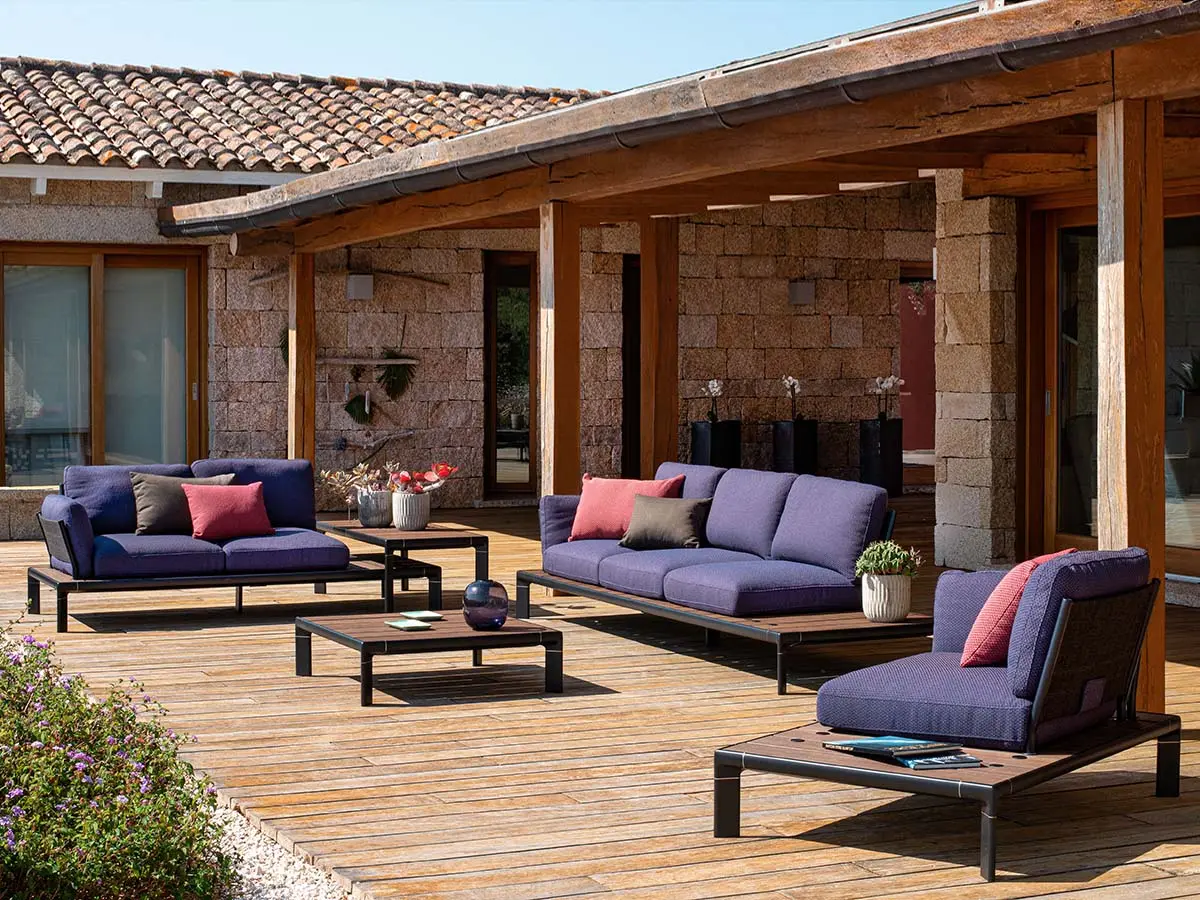 The Tami Bamboo collection consists of: lounge chair frame, 2 seater sofa, 3 seater sofa, angular frame and low table in 2 versions.
Tami seating system by Patrick Norguet has a basic structure made from two special 6060 aluminum alloy profiles and details in AISI316 stainless steel. The special profiles were designed to allow the support surface slats to be fitted using an interlocking system.
The slats are made in Bamboo or WPC, a composite of recycled bamboo wood and fibers; an eco-friendly material that is resistant to water, atmospheric agents and bacteria, easy to clean and 100% recyclable.
Special injection-molded nylon parts are used to assemble backs and armrests, made from D28 tubular and 30 x 8 plates in 6060 aluminum alloy.
Designed by Patrick Norguet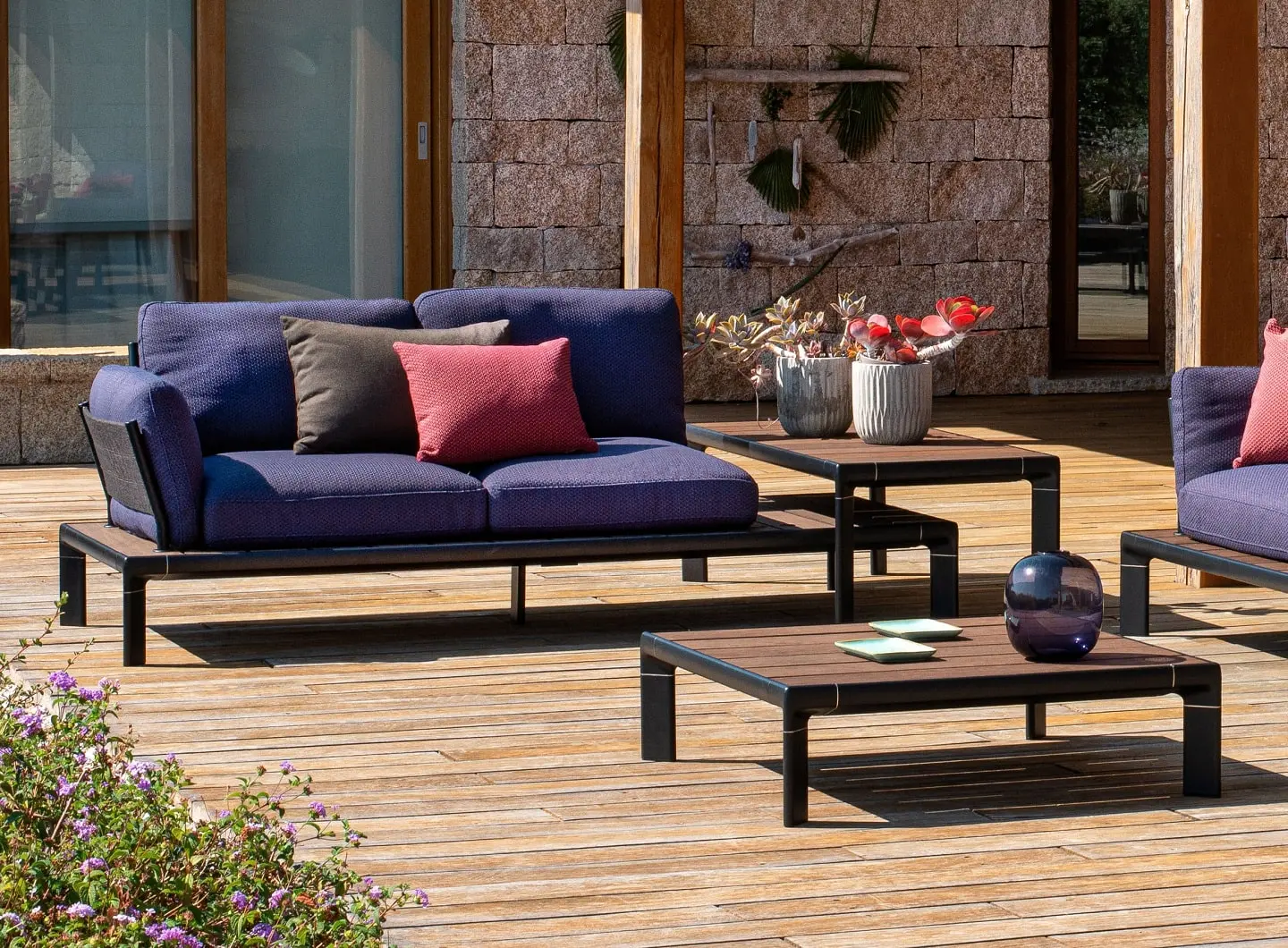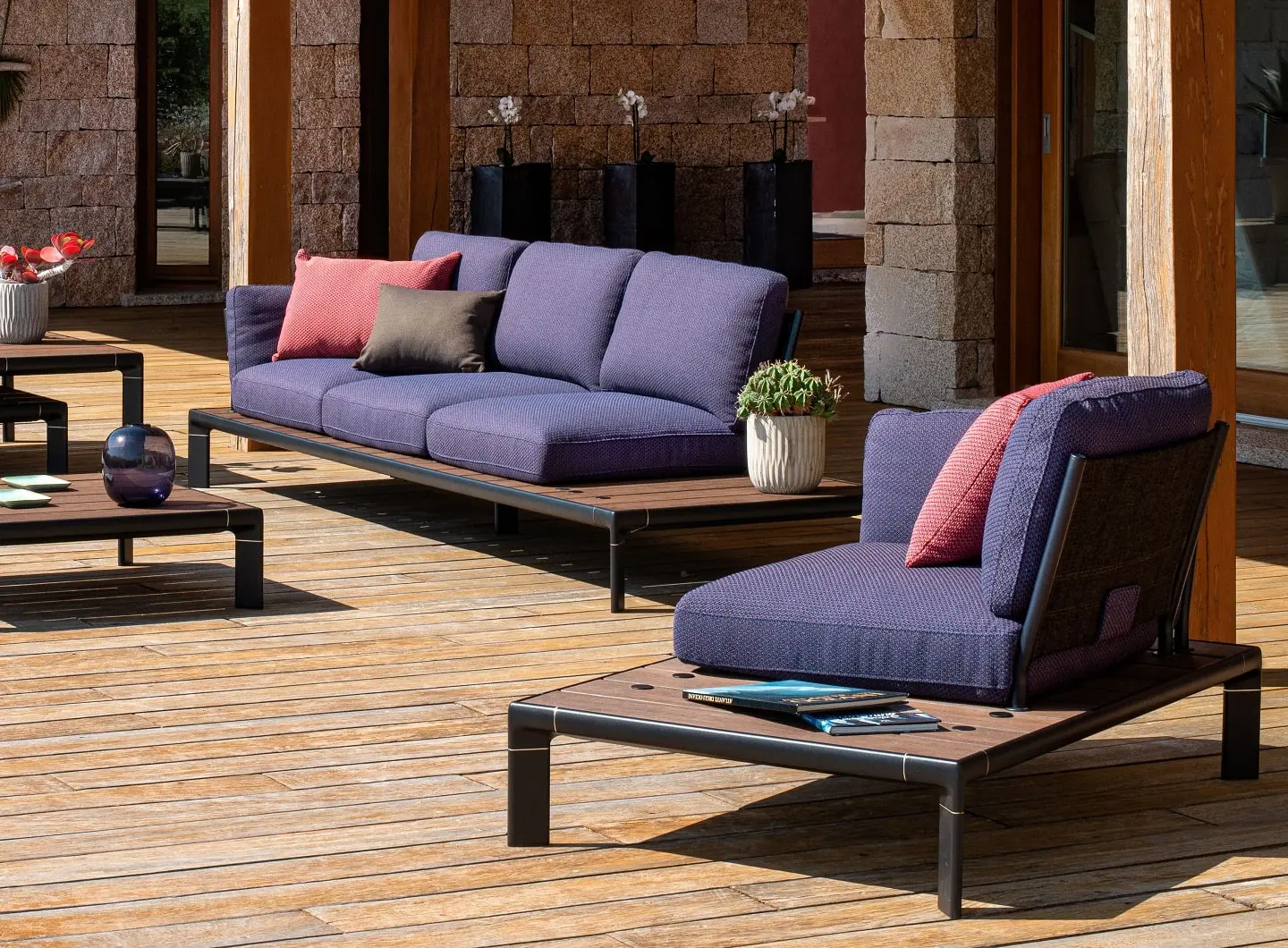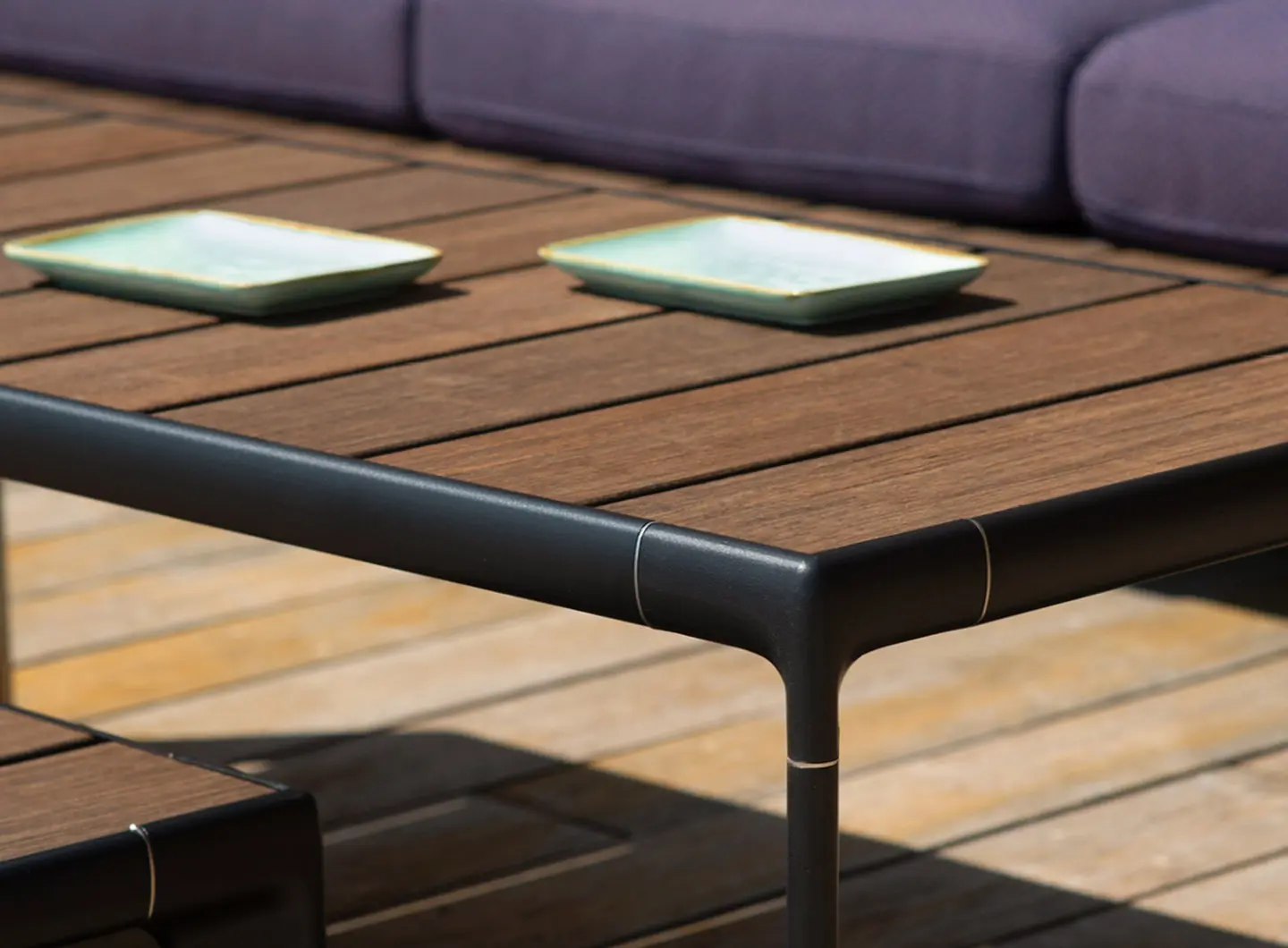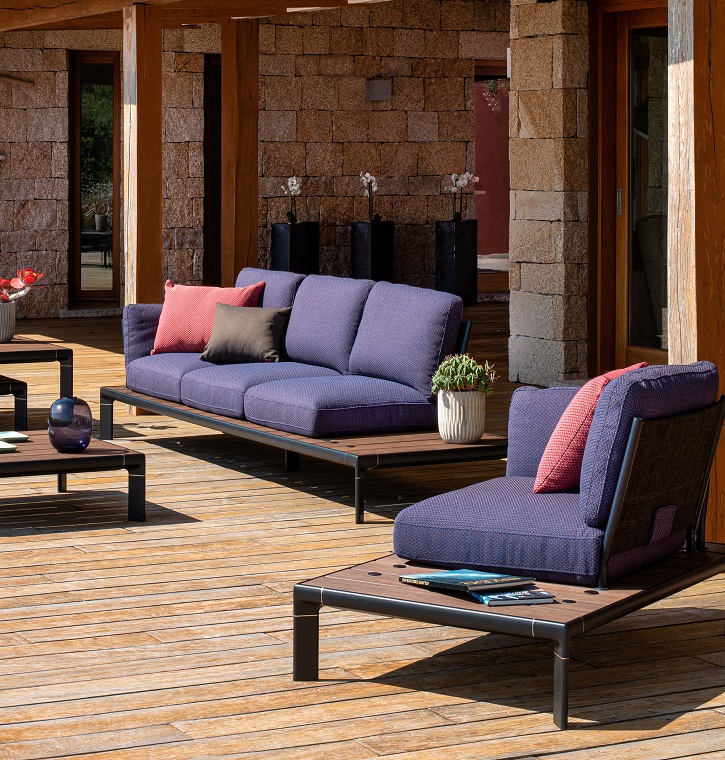 Product description
Tami seating system by Patrick Norguet has a basic structure made from two special 6060 aluminum alloy profiles and details in AISI316 stainless steel. The special profiles were designed to allow the support surface slats to be fitted using an interlocking system. The slats are made in Bamboo or WPC, a composite of recycled bamboo wood and fibers; an eco-friendly material that is resistant to water, atmospheric agents and bacteria, easy to clean and 100% recyclable. Special injection-molded nylon parts are used to assemble backs and armrests, made from D28 tubular and 30 x 8 plates in 6060 aluminum alloy. The collection consists of: lounge chair frame, 2 seater sofa, 3 seater sofa, angular frame and low table in 2 versions.

Designer: Patrick Norguet
Material: Aluminium - Bamboo
Collection: Tami
Cushion Accessory: Decorative Cushion 40x40 - Decorative Cushion 45x35 - Decorative Cushion 60x40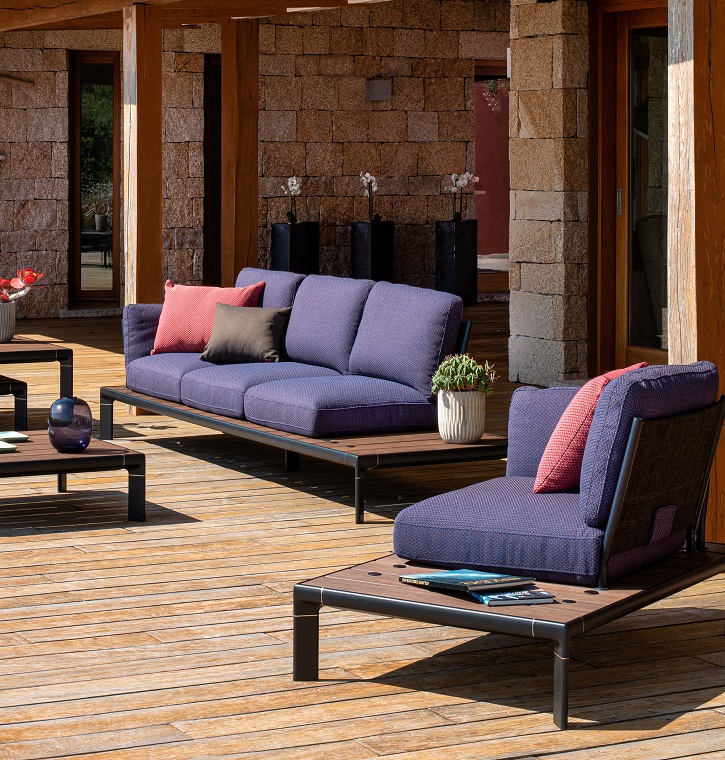 Product name
Tami Bamboo collection
Materials
Aluminium, Bambù
Dimensions
Lounge chair L/P/H: 132 x 86 x 84 cm
Two seats sofa L/P/H: 205 x 86 x 84 cm
Three seats sofa L/P/H: 277 x 86 x 84 cm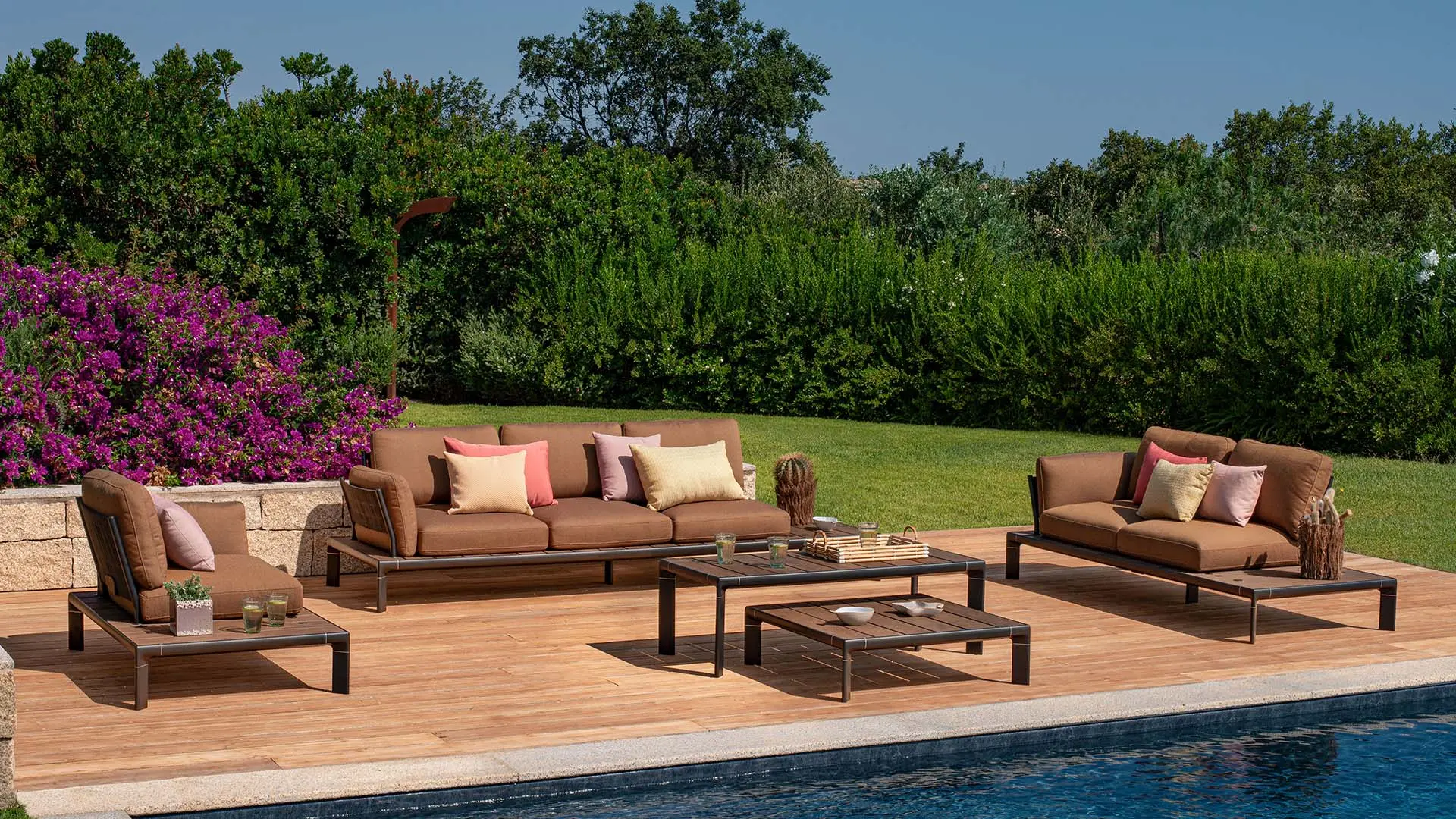 BRAND SELECTION
OUR PRODUCTS