BRASILIA
A mosaic of mirror shards characterizes this table with irregular top, available in different sizes. The irregular shapes of mirrored methacrylate are layered and glued by hand with great care and expertise.
A mosaic of mirror chips characterizes this table with an irregular top, available in various sizes. The structure is made up of metal legs inclined to support an aluminum plate that forms the basis of the mosaic. The splinters are of mirroring methacrylate.
Designed by

Fernando & Humberto Campana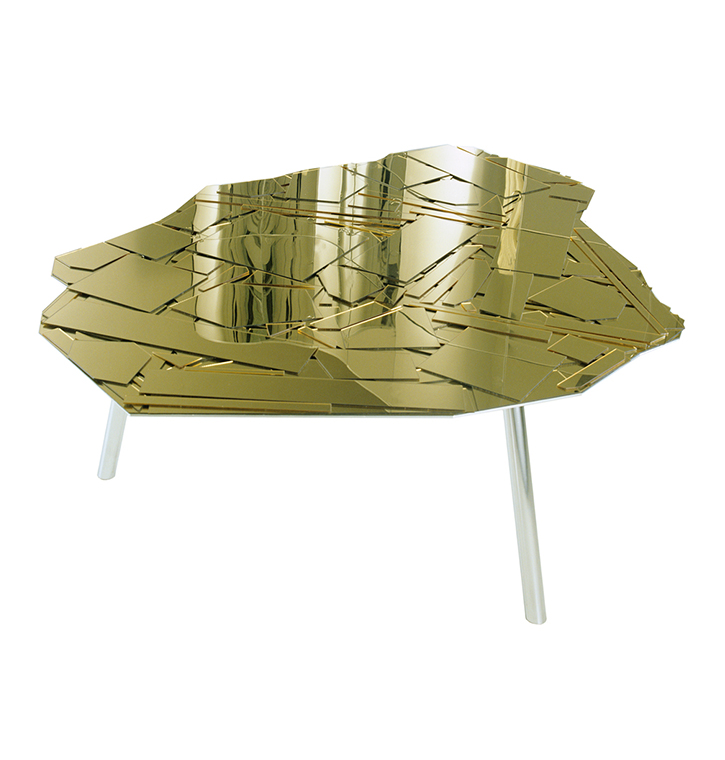 Product Overview
Table characterized through an irregular top available in various sizes, realized thanks to the skillful overlapping assembly of many pieces of mirrored coloreflex methacrylate. Its structural system is composed of inclined legs (available in various heights) and of an aluminium plate where the pieces of coloreflex are placed on. This top projects upwards the concentration of light, and creates pleasant reflections.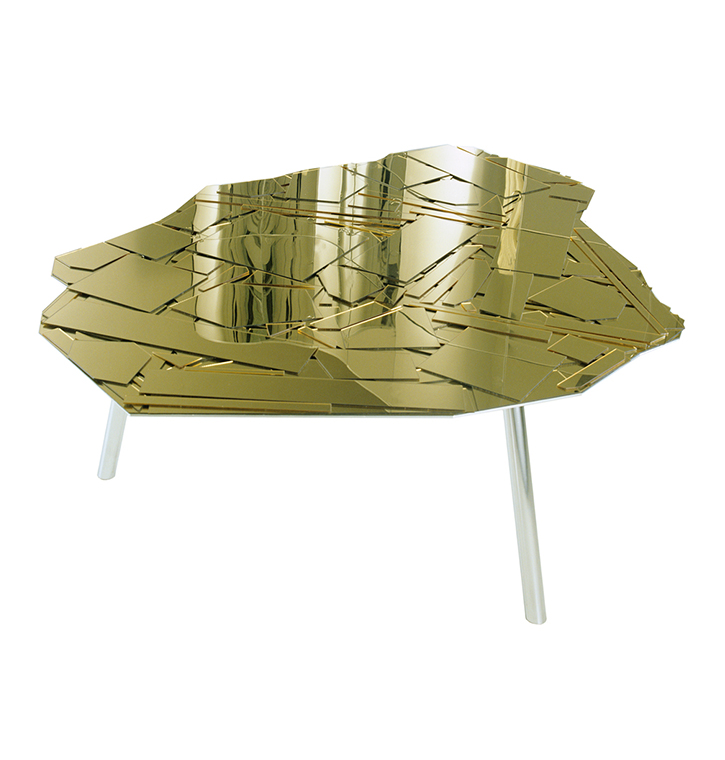 Designer
Fernando & Humberto Campana
Product sheet
Data sheet

Official website
www.edra.com

BRAND SELECTION
OUR PRODUCTS