Daily
With Daily, Jun Yasumoto, together with Colos, tackles a classic industrial design theme: the wooden seat and backrest joined together and supported by a metal frame.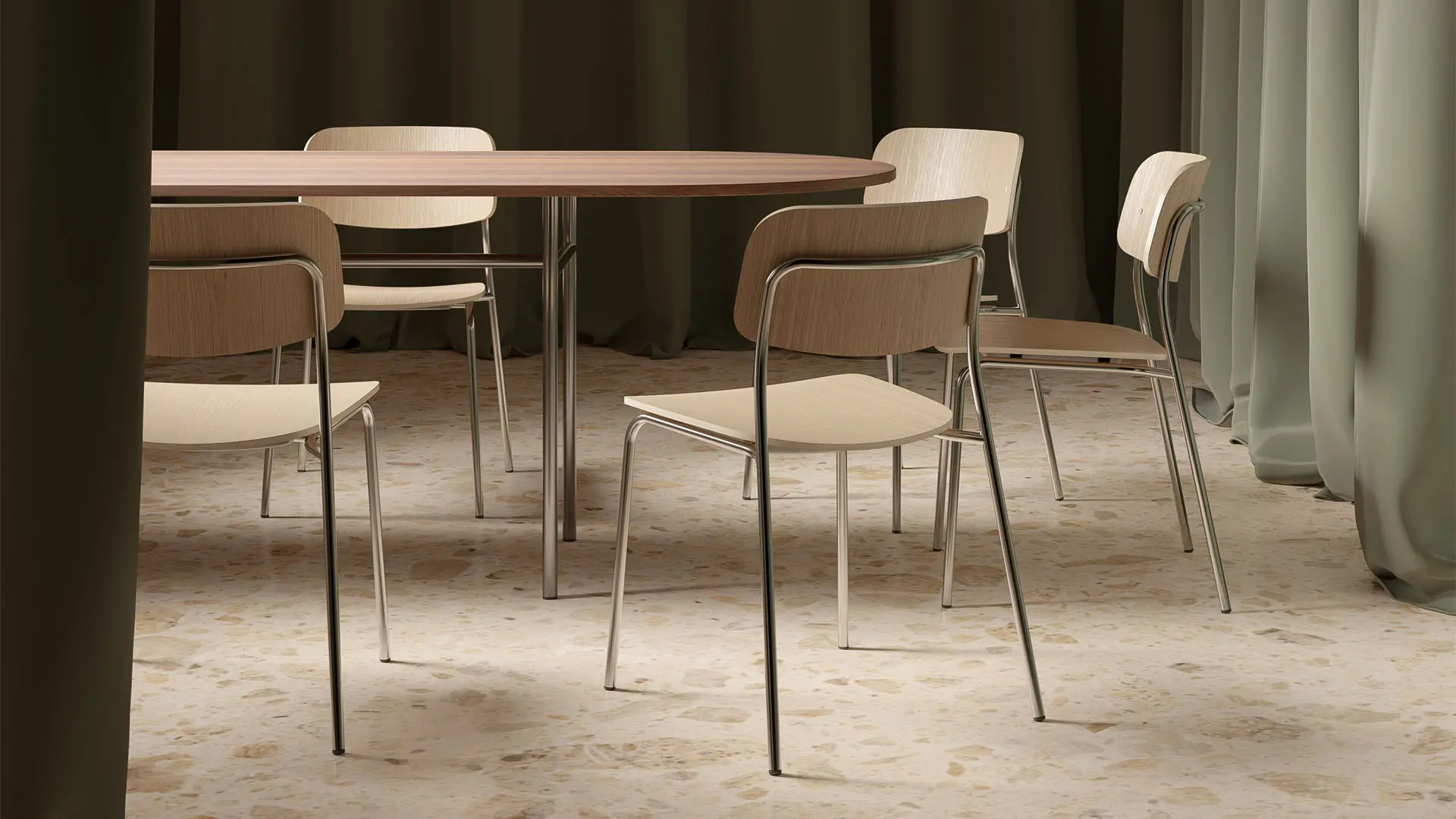 The design idea was mainly to preserve the formal and technical simplicity of this traditional product, but to add a subtle refinement to achieve a result suitable for more sophisticated environments.
The Daily 1 chair is a practical product inspired by tradition with its metal frame paired with a wooden back and seat. The elegant retro-feel design is reminiscent of old-fashioned school chairs and is thus ideally suited to places like classrooms, study halls and lecture theatres. However, the traditional shape means this is a versatile product, slotting seamlessly into public settings, like vintage-look bars and restaurants.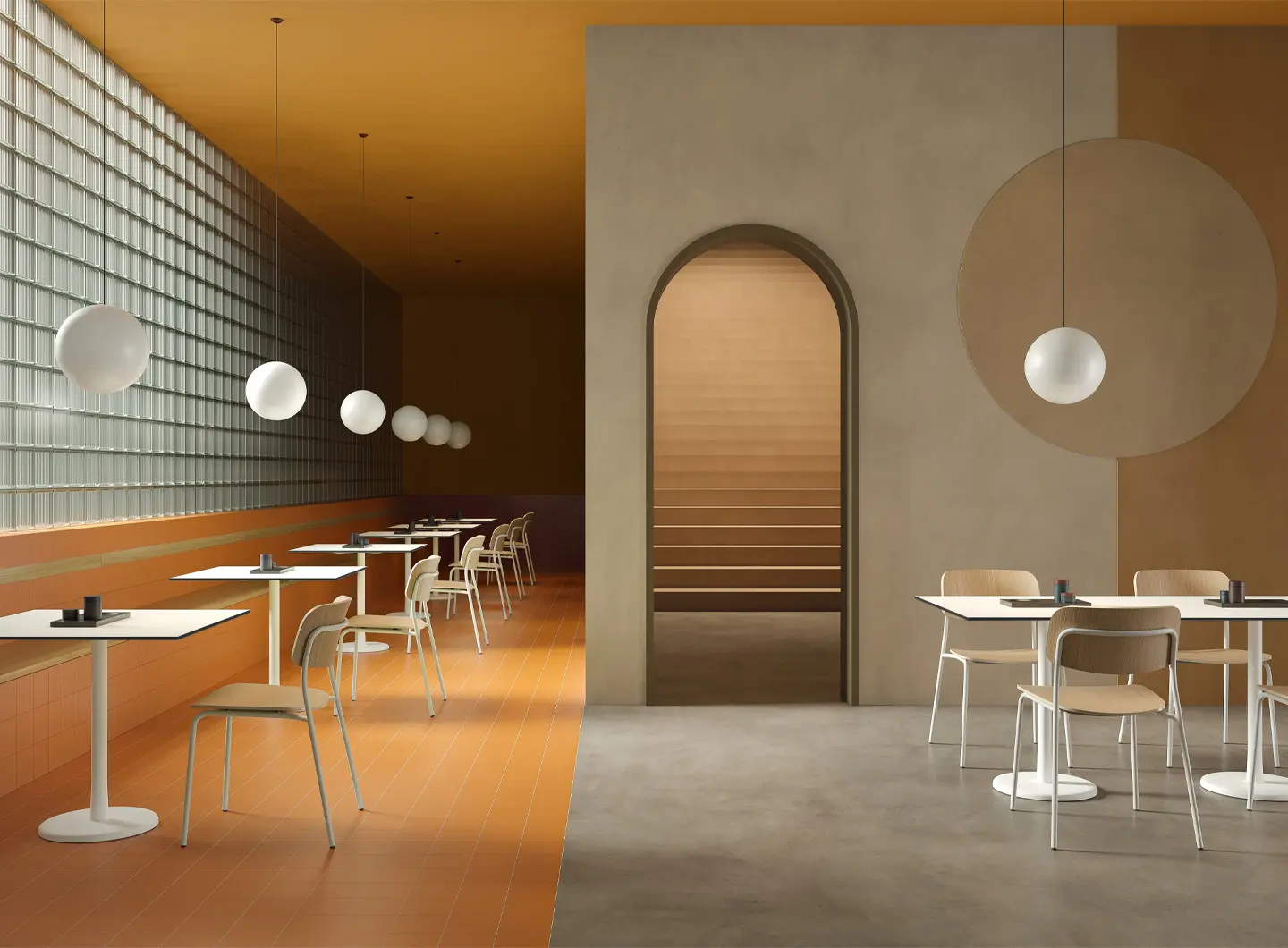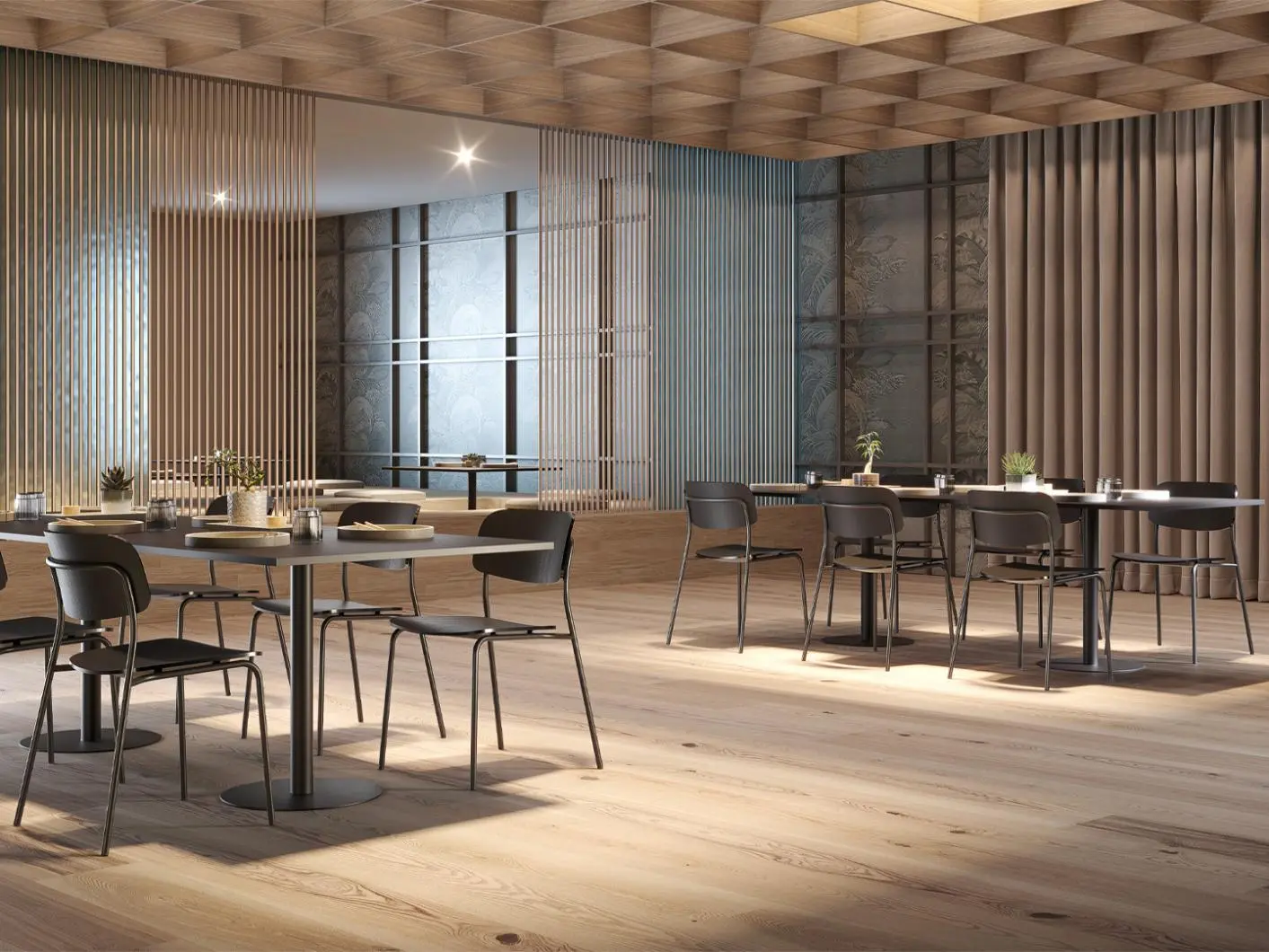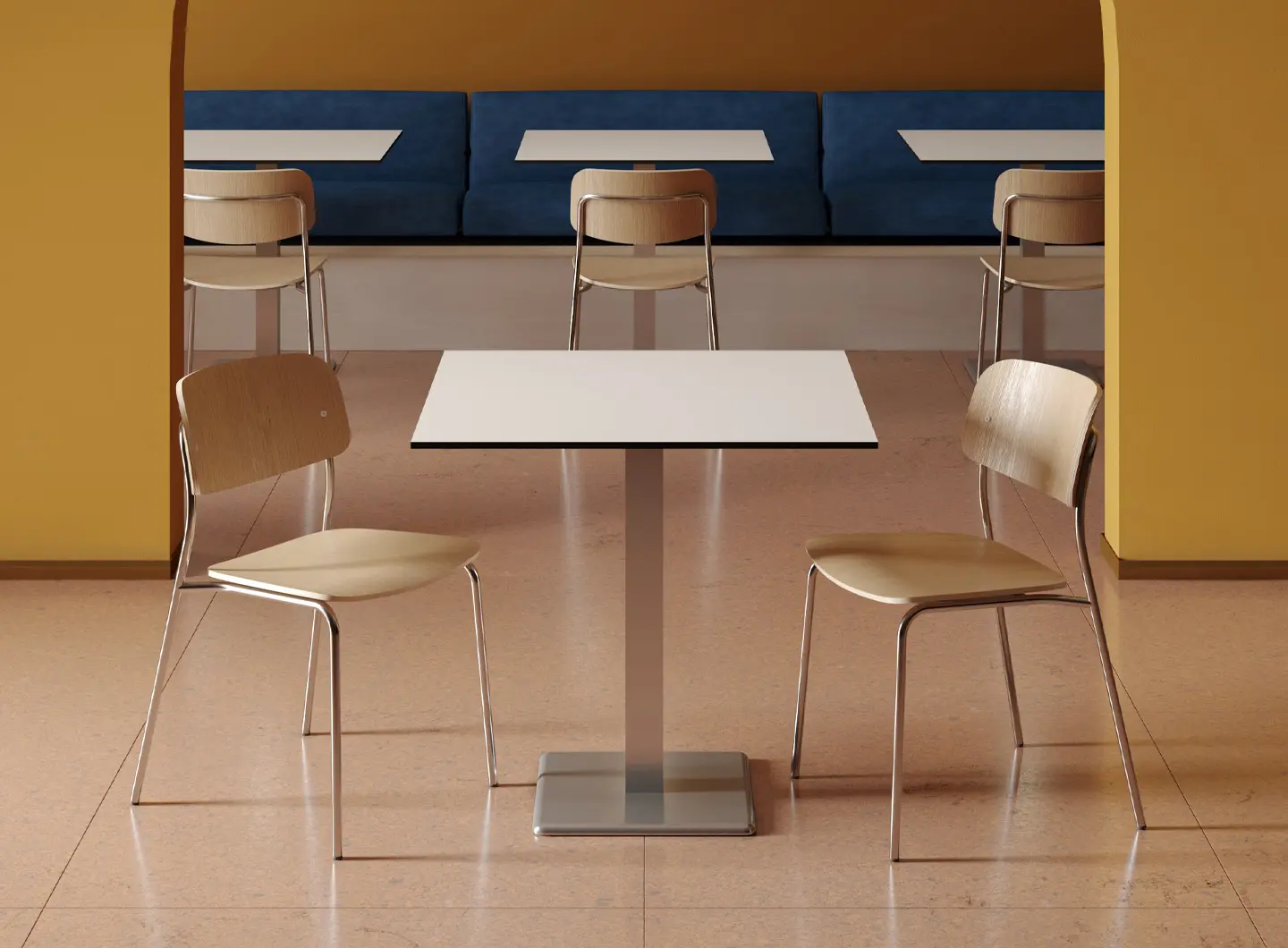 The Daily 2 chair features a retro design, which is reminiscent of the old-fashioned school chairs with arms that were reserved for teachers or placed in conference rooms. The two generous armrests, made from tubular metal, immediately make the chair comfortable, resulting in a more original, dynamic-looking design. They are sized to comfortably support the arms, which is also handy for reading a newspaper or tablet: this makes the wood and metal armchair ideal for cafes, bars and breakout spaces.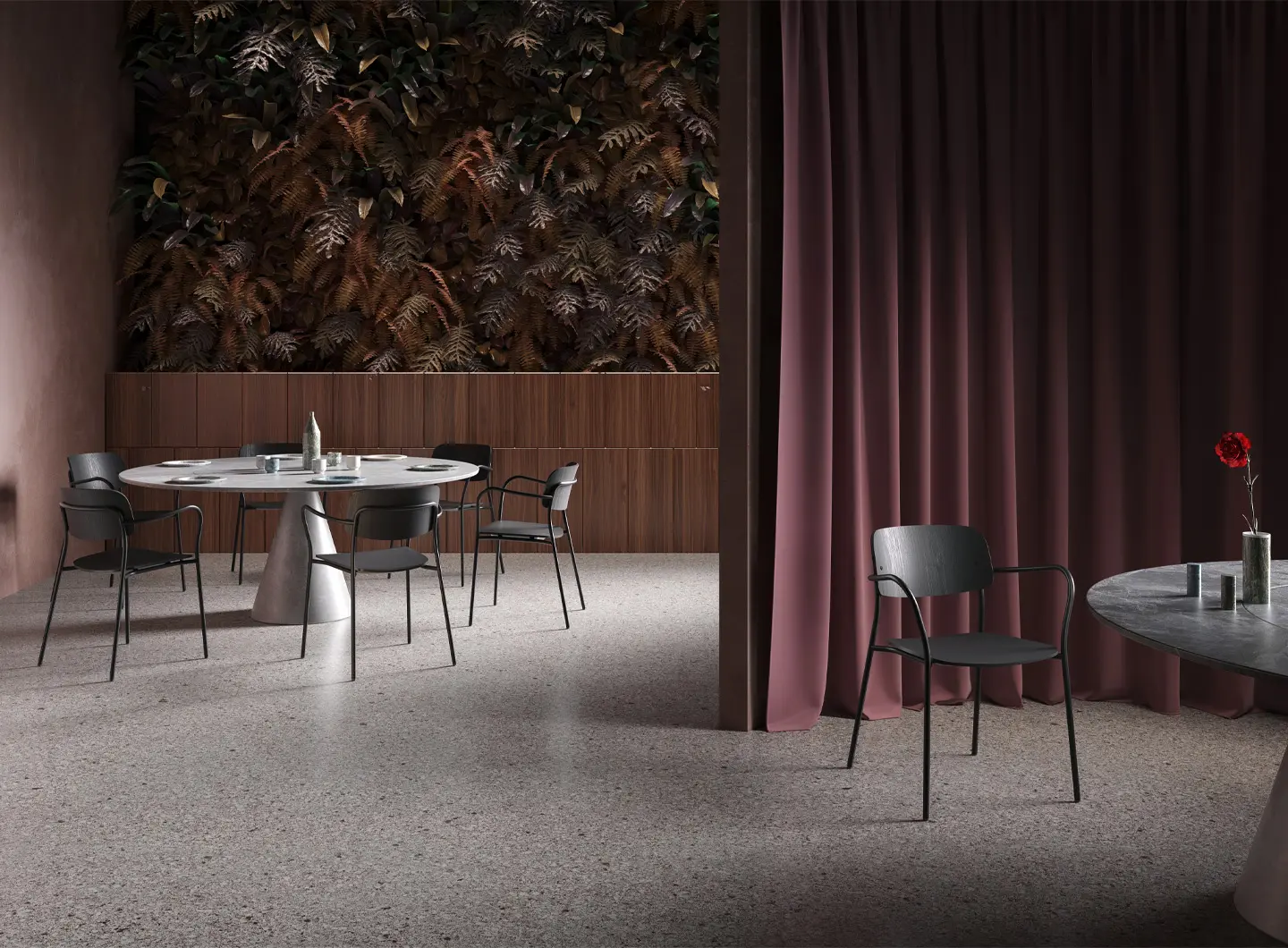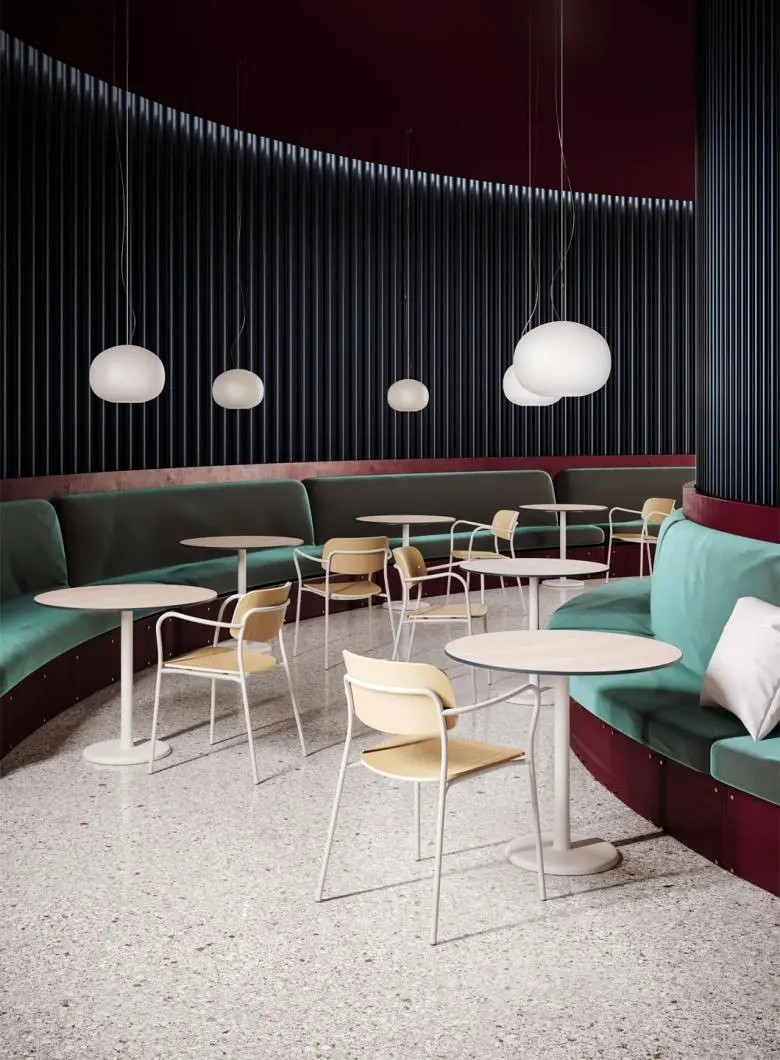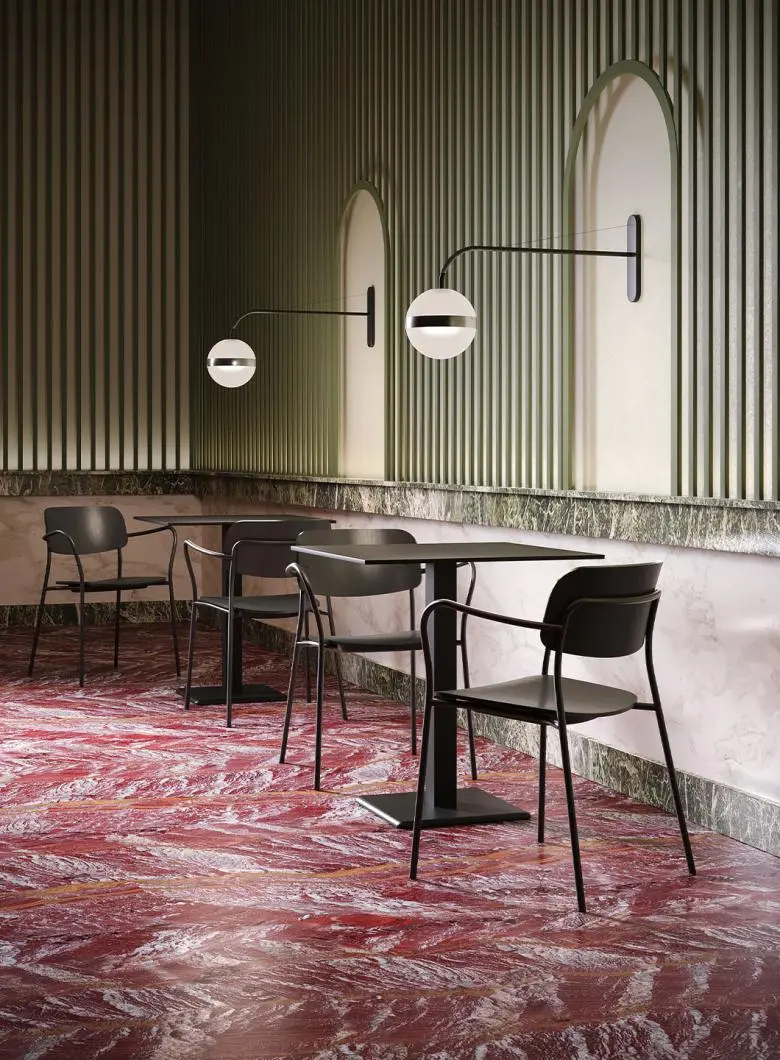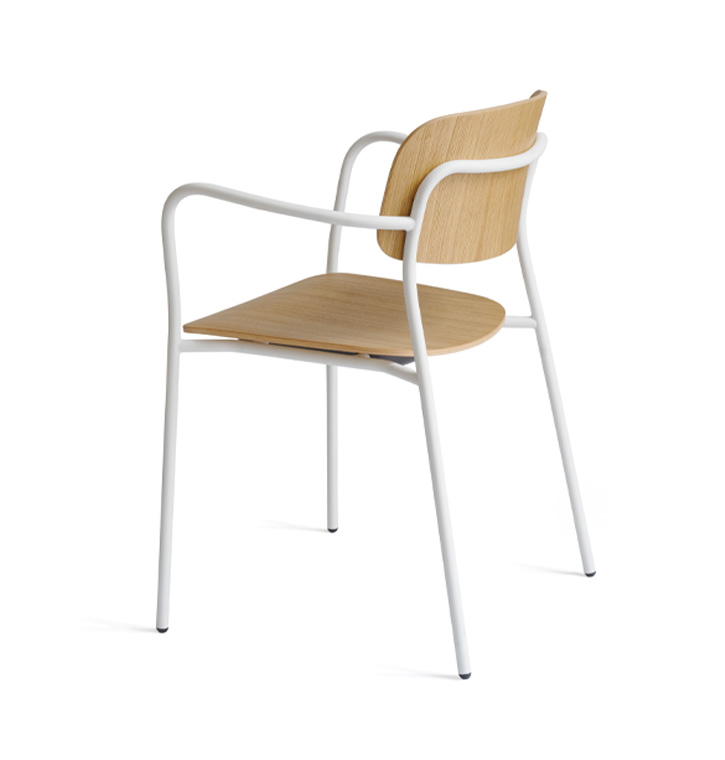 Product description
Daily is a product that communicates confidence, thanks to the preservation of a shape that already exists in the collective imagination, and elegance, thanks to a design attentive to proportions, detail and comfort. DAILY is also practical, since it can be stacked in the two versions proposed, without or with armrests, thanks to the underseat cover that protects the wooden part in case of stacking. It is aimed at classic, contemporary, collective and domestic environments.
BRAND SELECTION
OUR PRODUCTS