Big Table
Category: Tables and coffee tables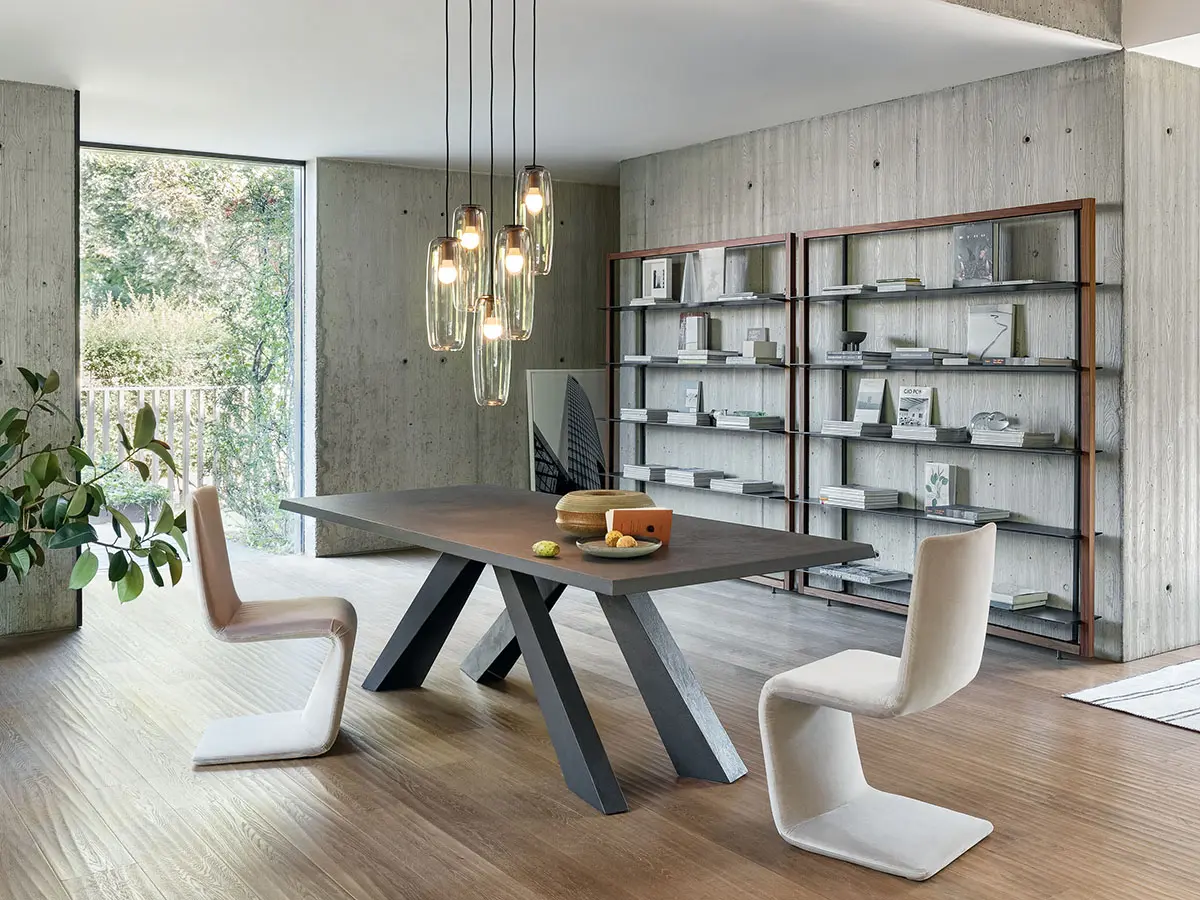 The sculptural use of volume of balance creates a sense of dynamism emphasised by the slanting legs.
Big Table is indicative of the Bonaldo style and  of contemporary design itself.
The inclination of the legs evokes dynamism, the linearity of the  top bestows great visual stability. Countless possibilities for customisation make this a highly versatile table, ensuring it will forever remain the star of the show in both traditional and more convenient spaces.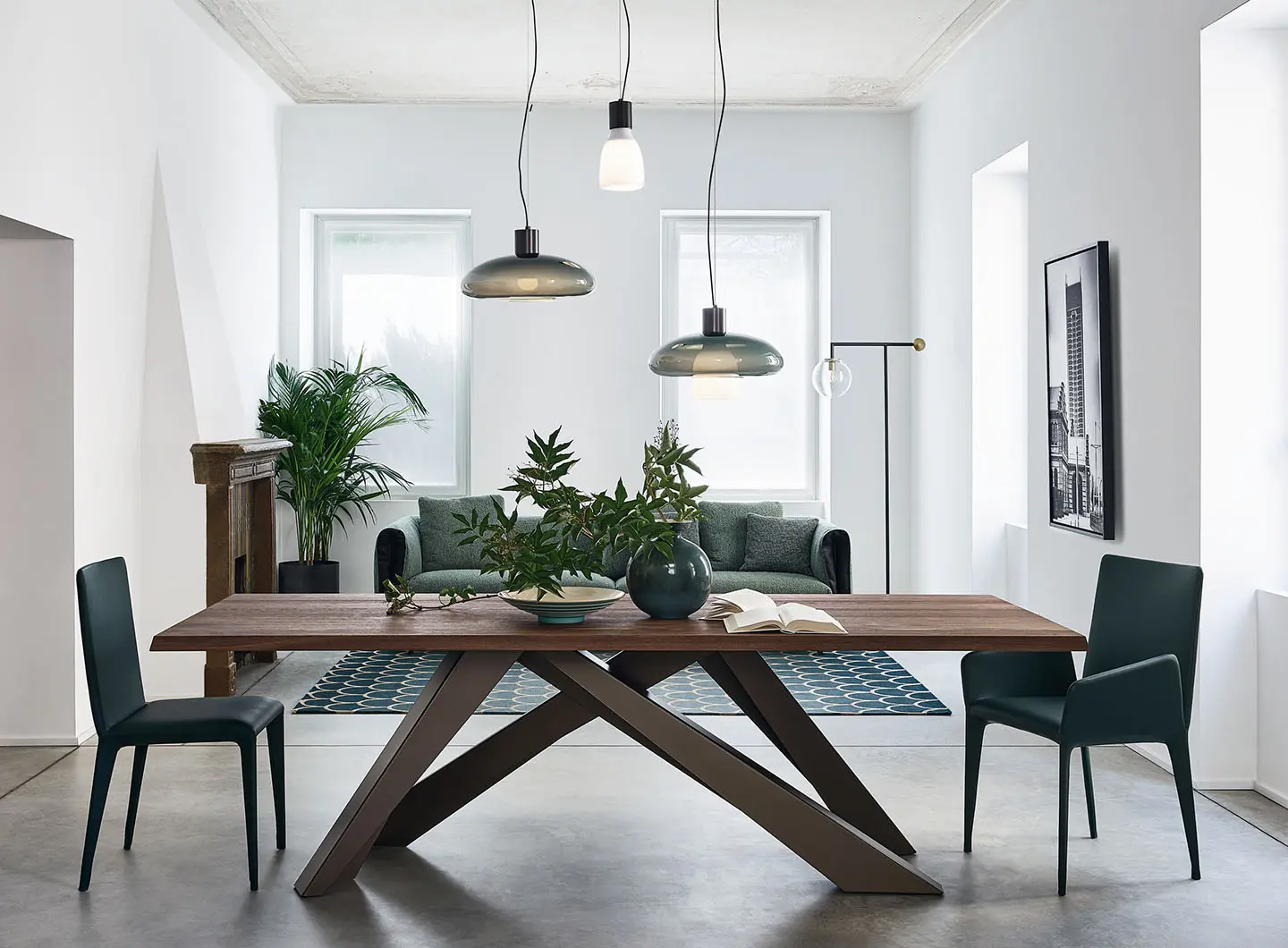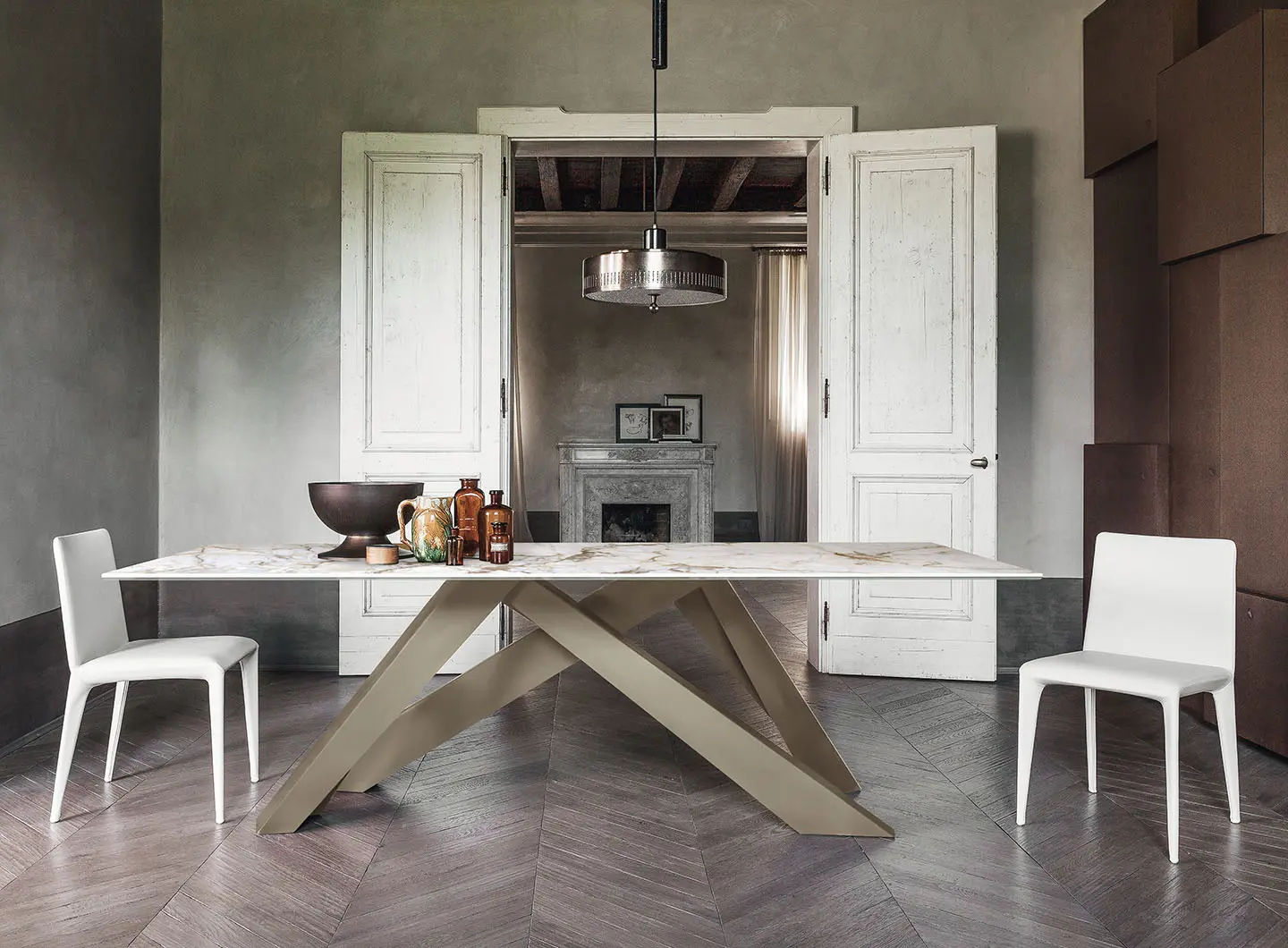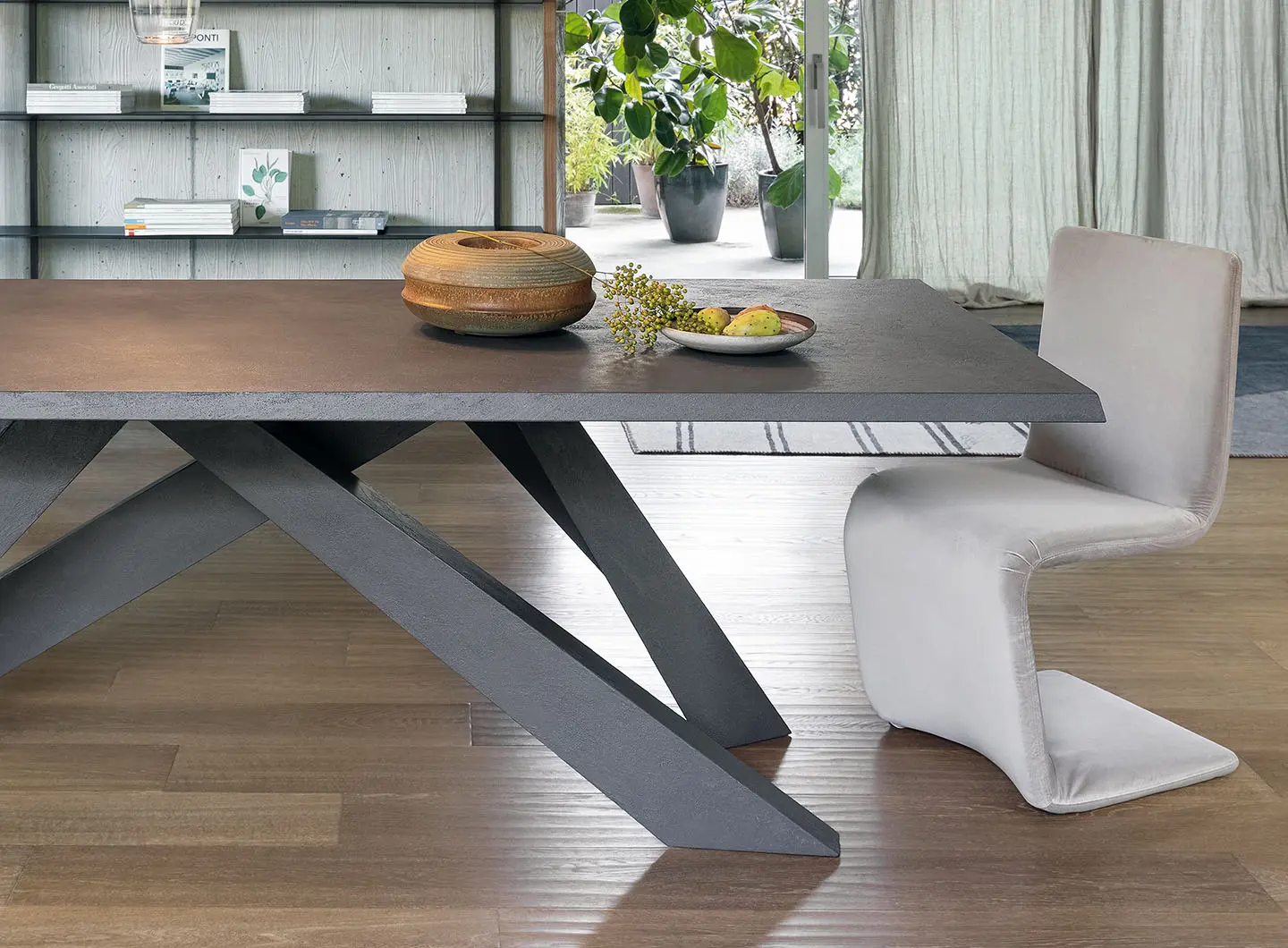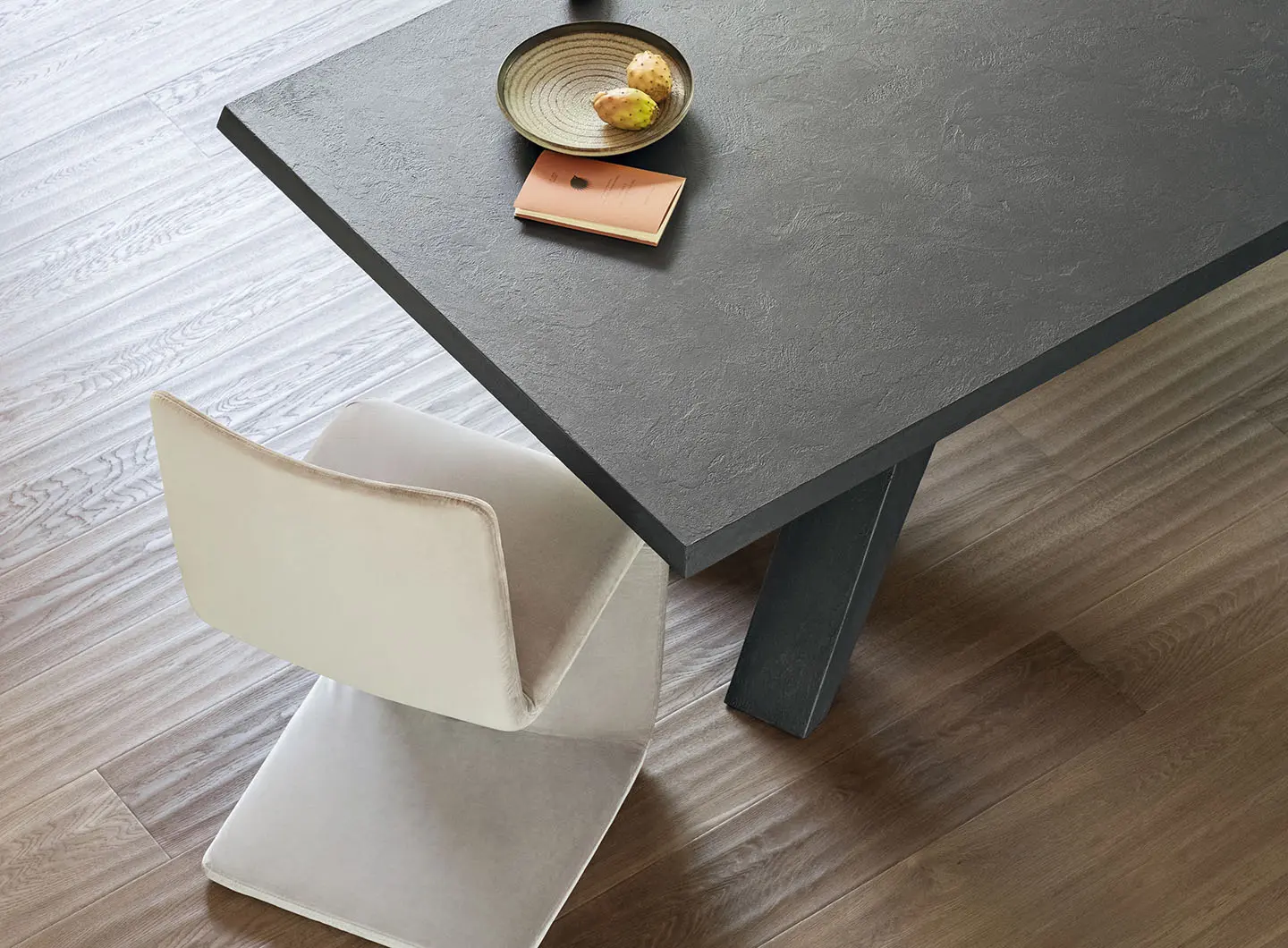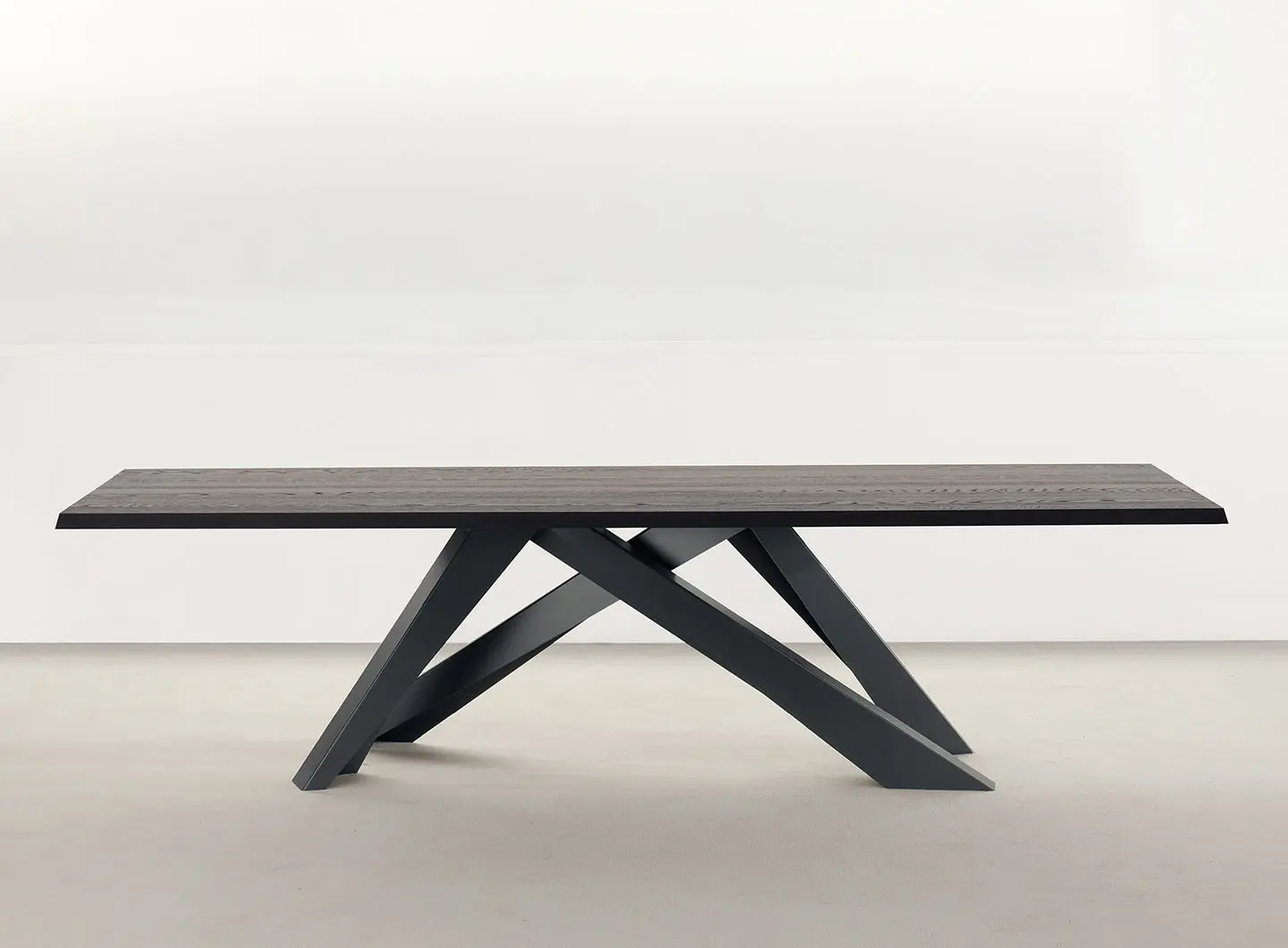 The hard-hitting personality of the legs of Big Table are at the heart of this piece's identity, offering a truly original take on design and the use of colour and materials.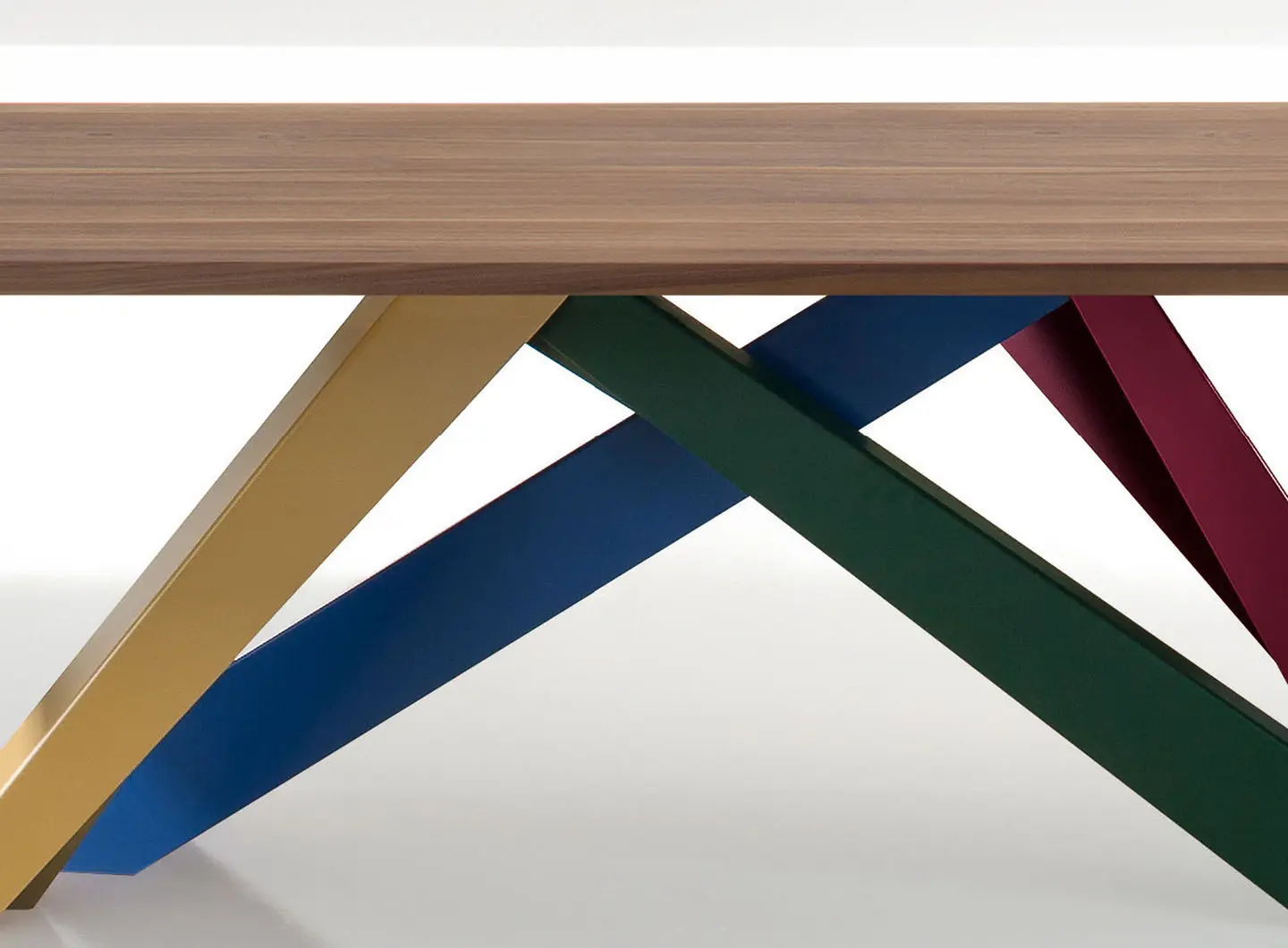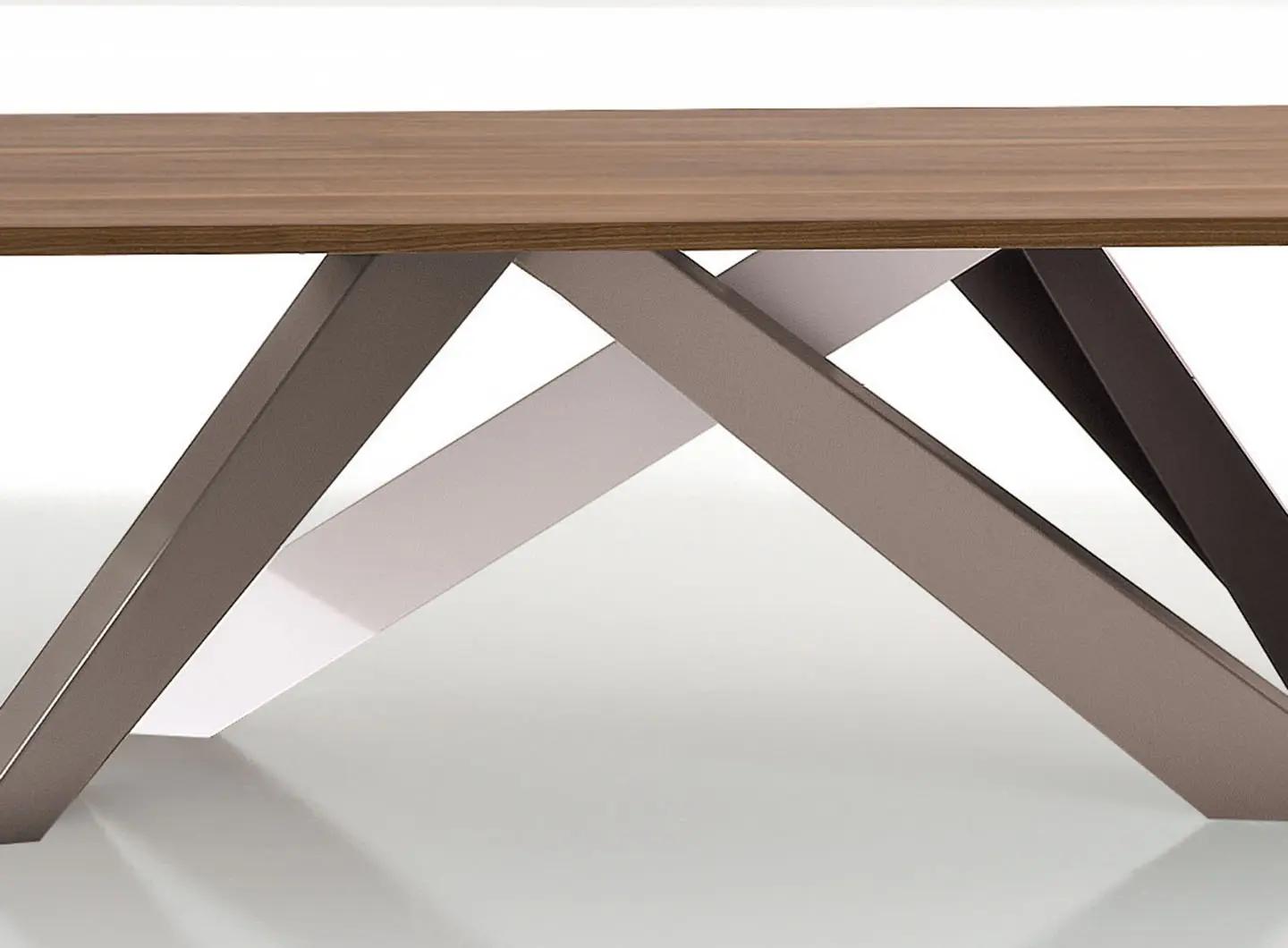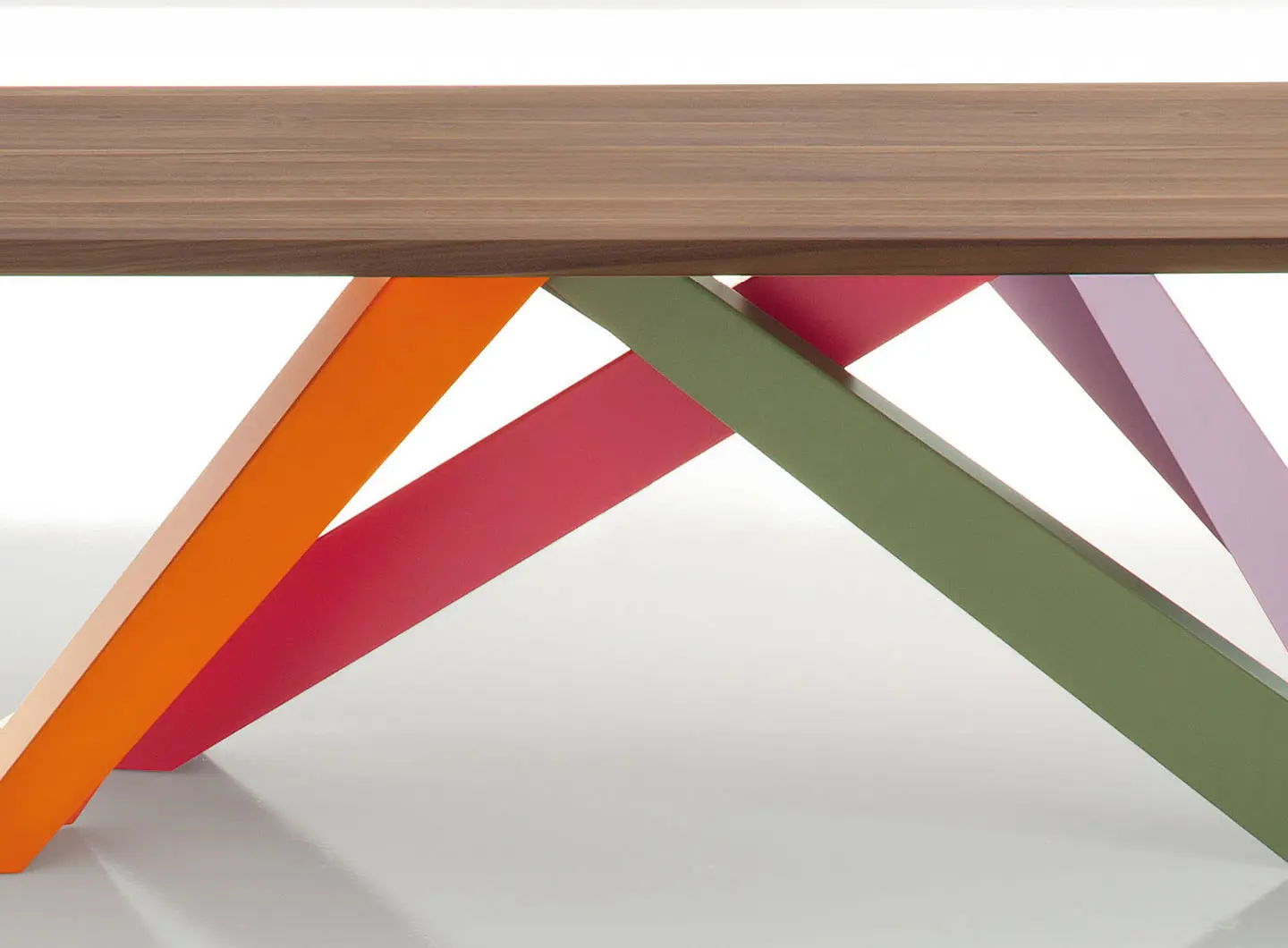 Big Table 10th Anniversary Special Edition
To celebrate 10 years since the launch of Big Table, Big Table 10th Anniversary Special Edition was created to celebrate this vital milestone in the history of a product, which has become a true icon of design.
In this new version, the table has a rectangular Saint Denis marble top with a strong graphic pattern and colours with extraordinary intensity.
The top is combined with the steel base painted in the same colour, thereby creating a single whole that never ceases to astound and inspire.
Discover more about Big Table 10th Anniversary Special Edition:
https://bonaldo.com/en/product/big-table-10th-anniversary-special-edition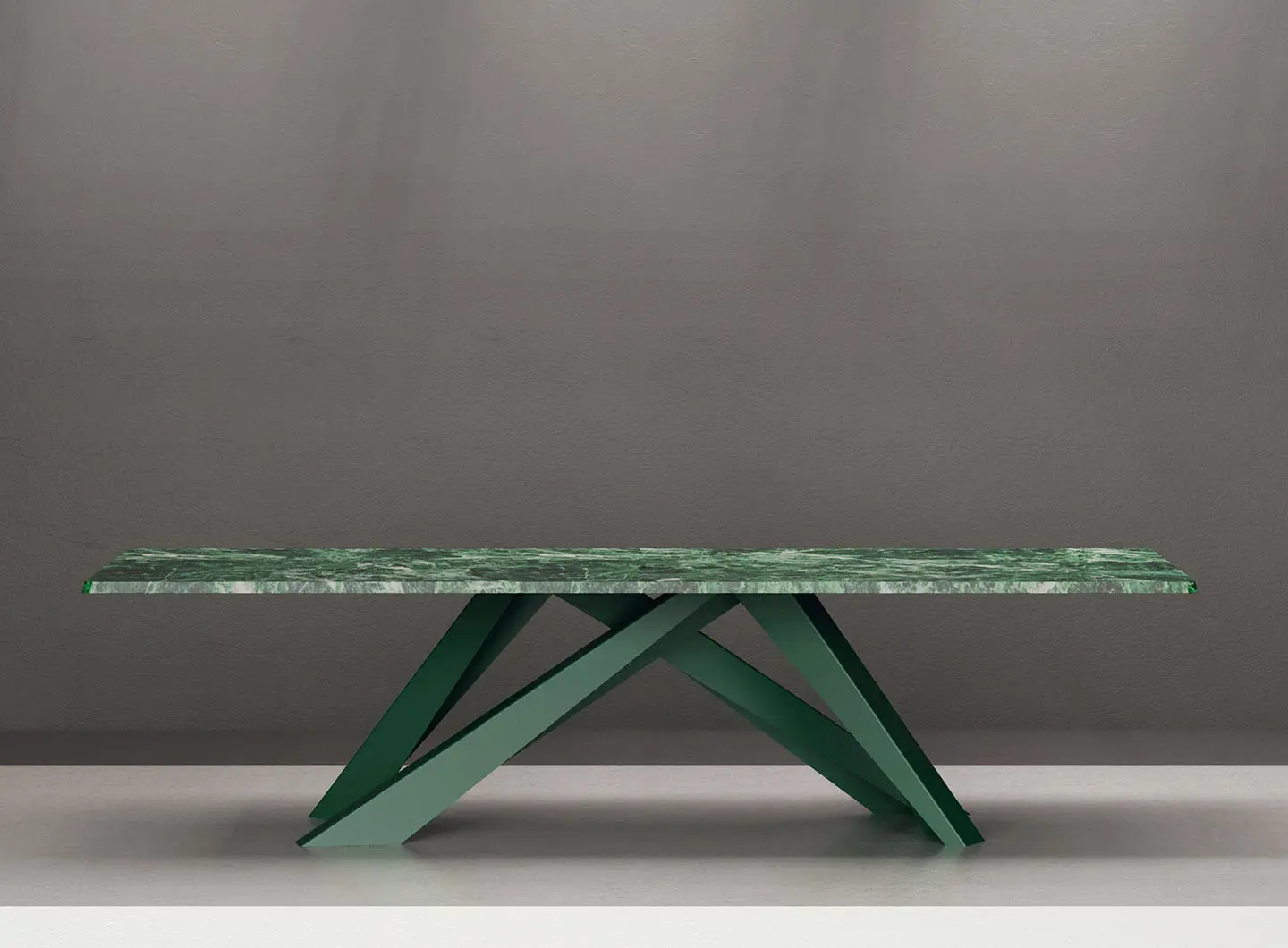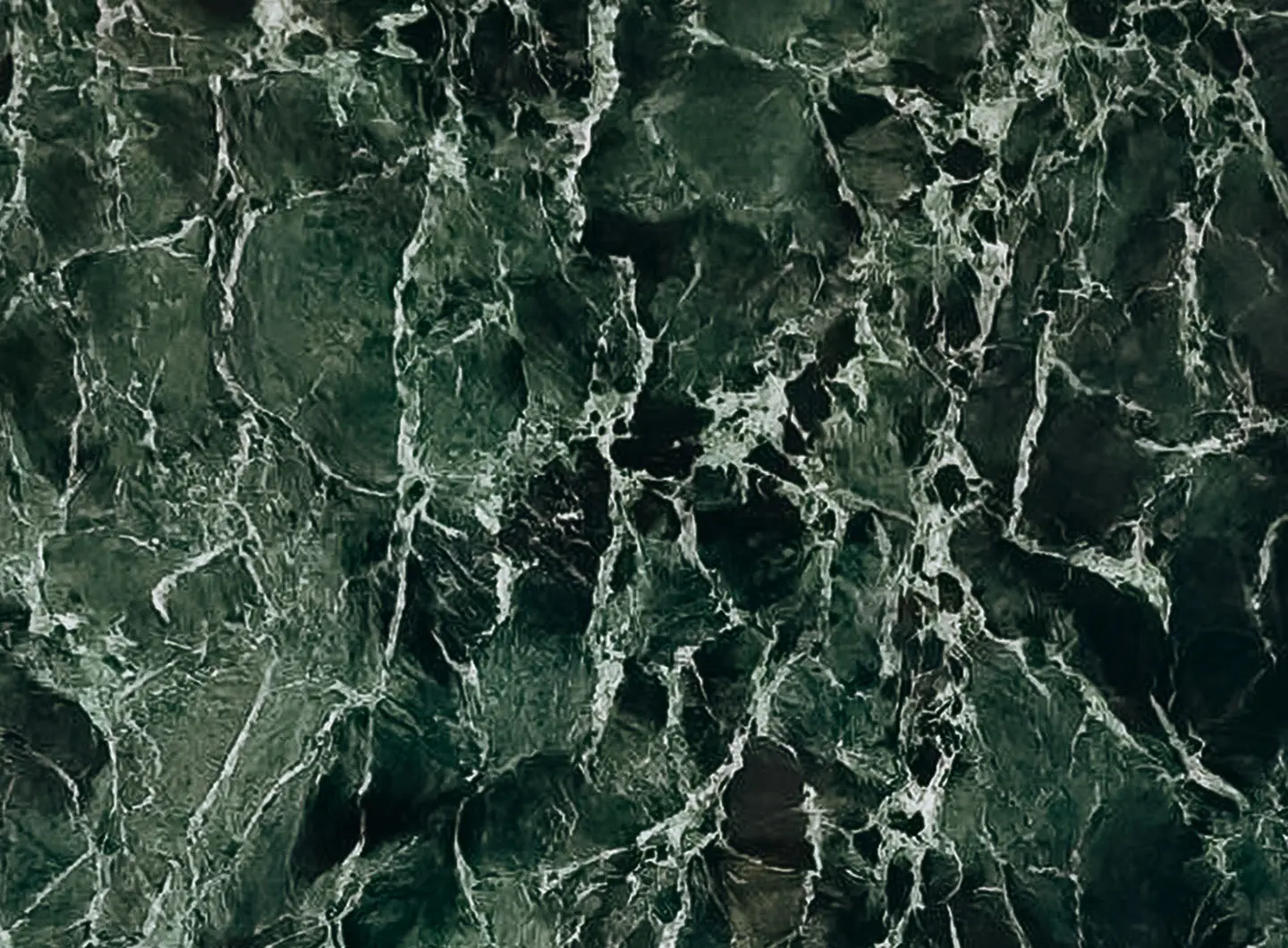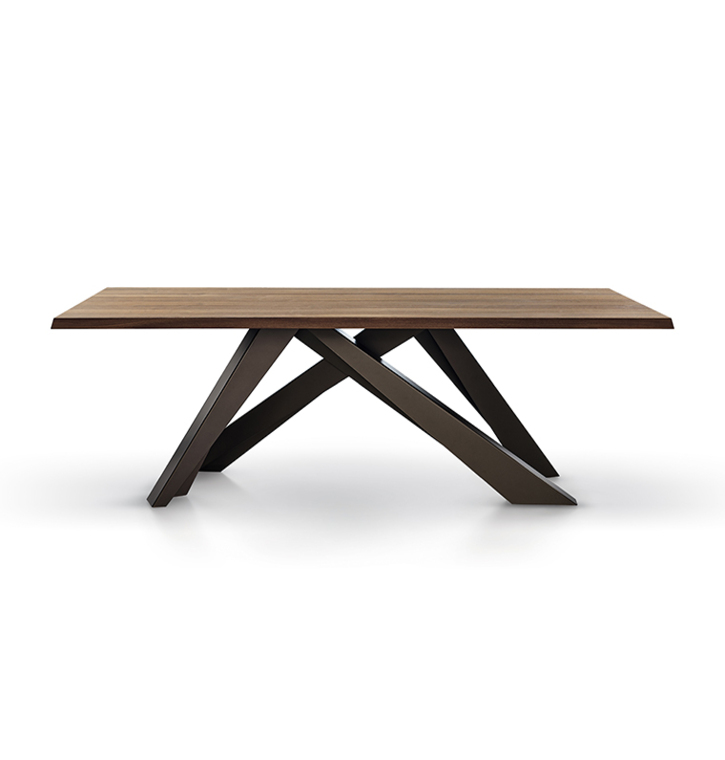 Descrizione del prodotto
Big Table's legs are made from laser-cut steel and come in various different shapes and sizes and are available in a painted finish or with a handbrushed clay effect.
The fixed or extendable top is available in matt white lacquer or various wood, glass, clay and ceramic finishes.
Created to mark the tenth anniversary of its release, Big Table 10th Anniversary Special Edition, features a top made from Saint Denis marble.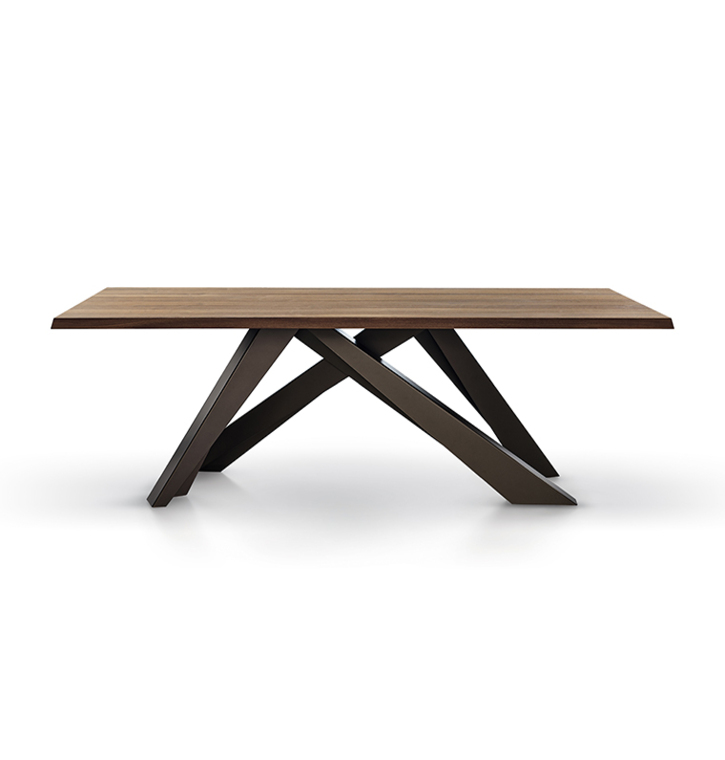 Scheda prodotto
Bonaldo_ Big Table technical sheet

Collezione
Bonaldo_Big Table

Sito web ufficiale
Discover Bonaldo

BRAND SELECTION
OUR PRODUCTS