TIP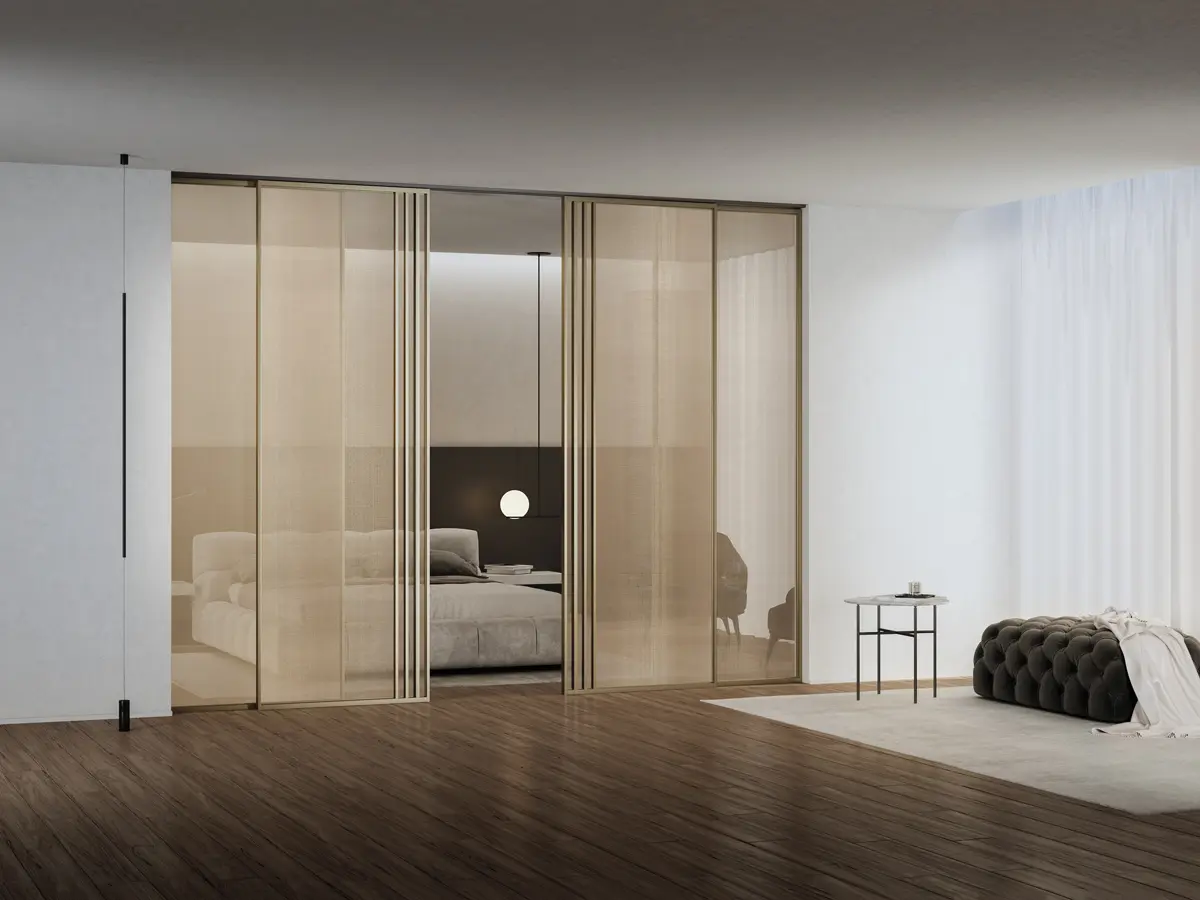 One panel, multiple solutions for the flexible separation of spaces.
Thin aluminum profiles and wide transparent surfaces: the TIP glass door collection is dedicated
to those who love bright and open spaces.
Thanks to the handles perfectly integrated with the door design, the same models are available in the different opening options.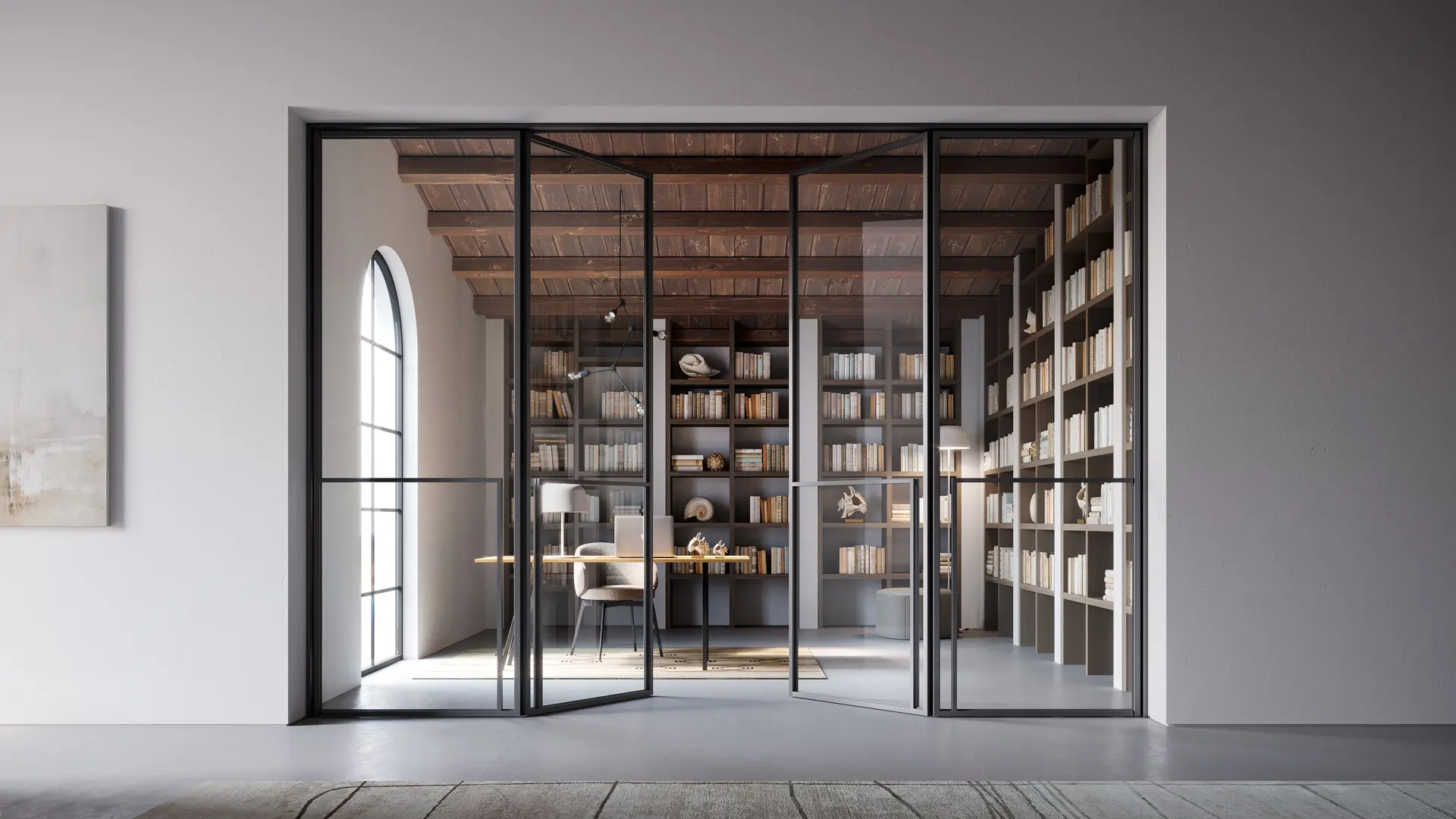 The search for understatement and an attention to detail find expression in this collection designed to ensure utmost compositional freedom. We shape aluminium to give life to a new poetics of space: chosen for its resistance and elegance, the metal is modelled to house the safety glass and ensure a minimalist, sophisticated design.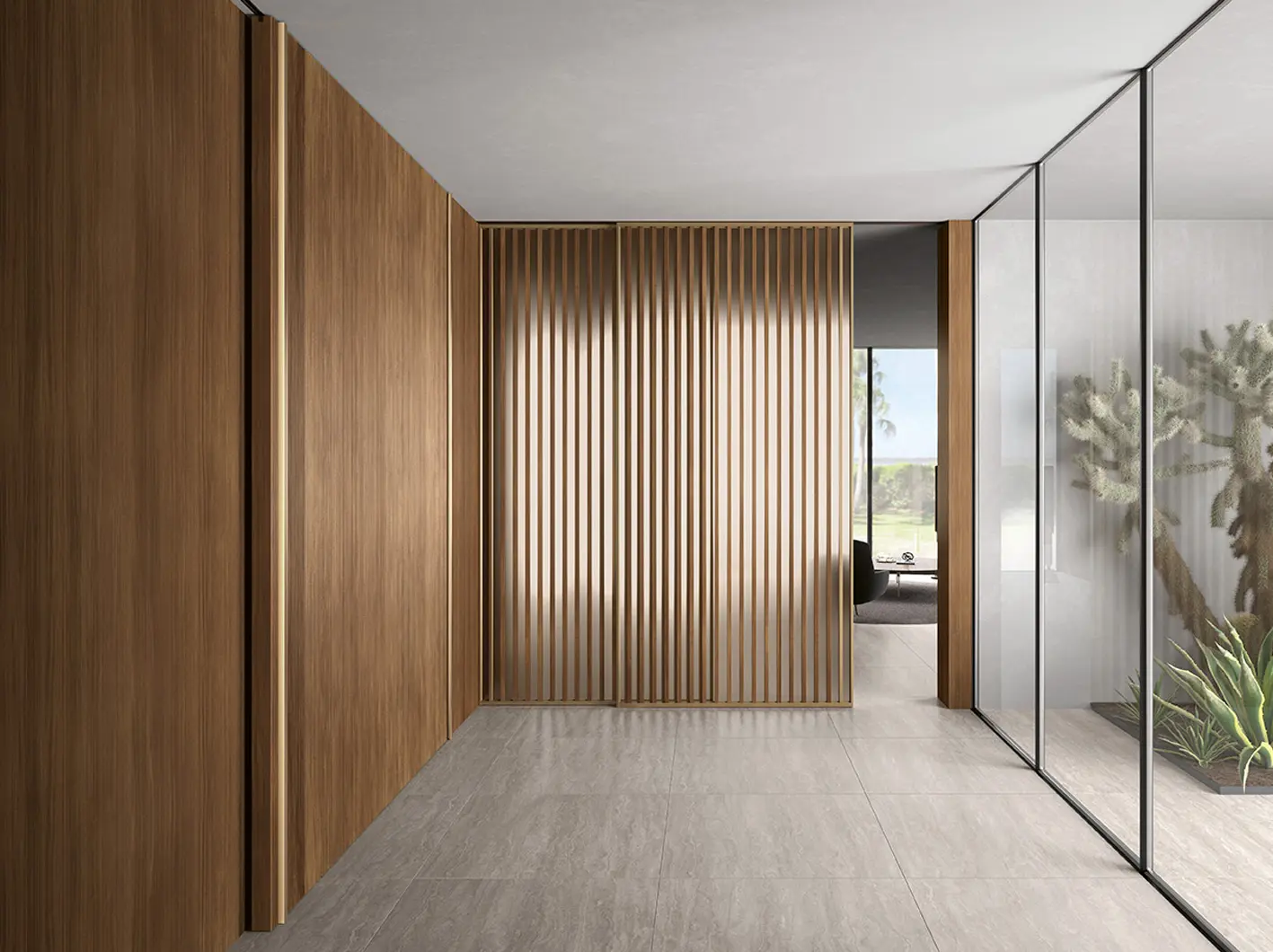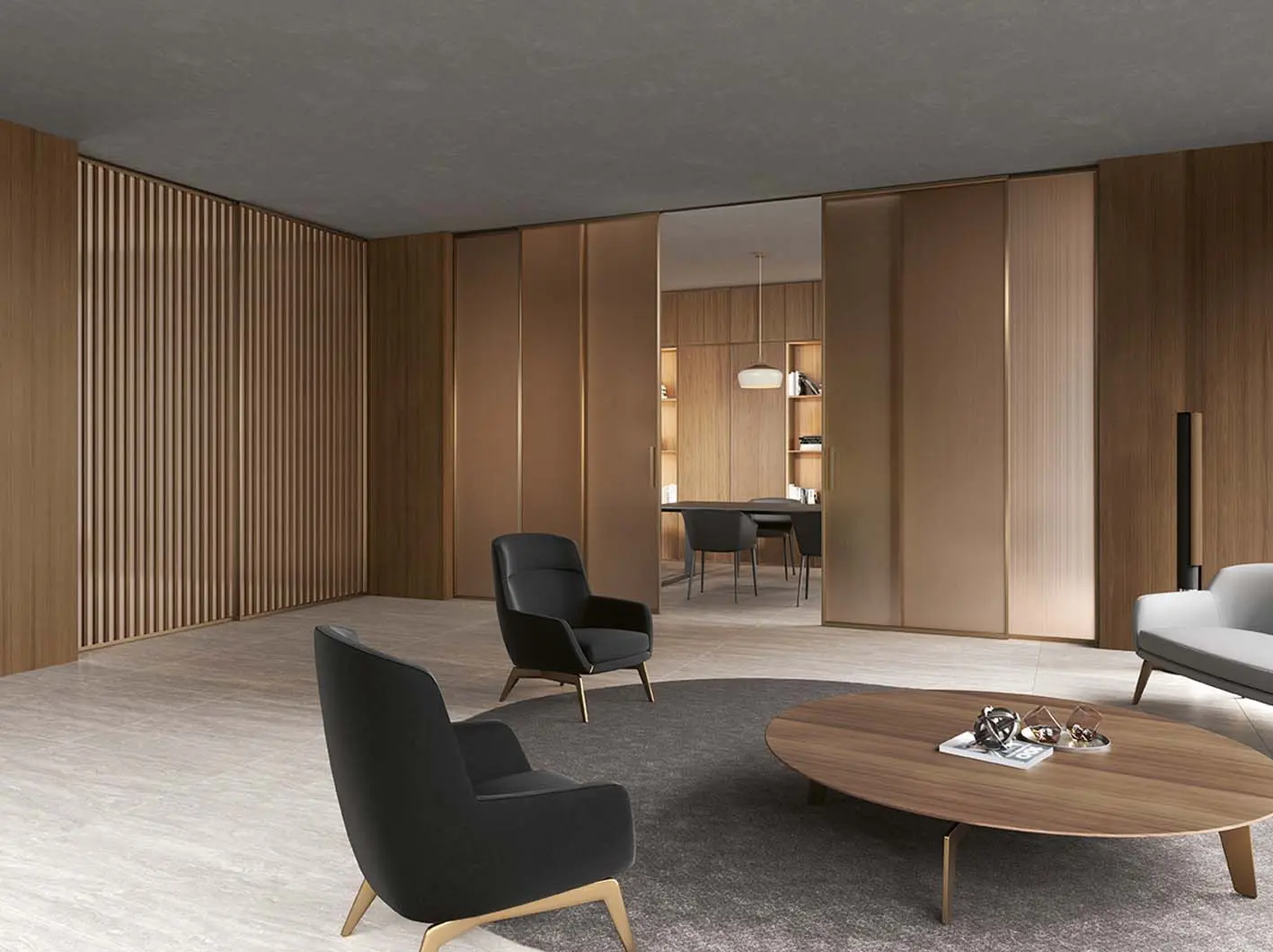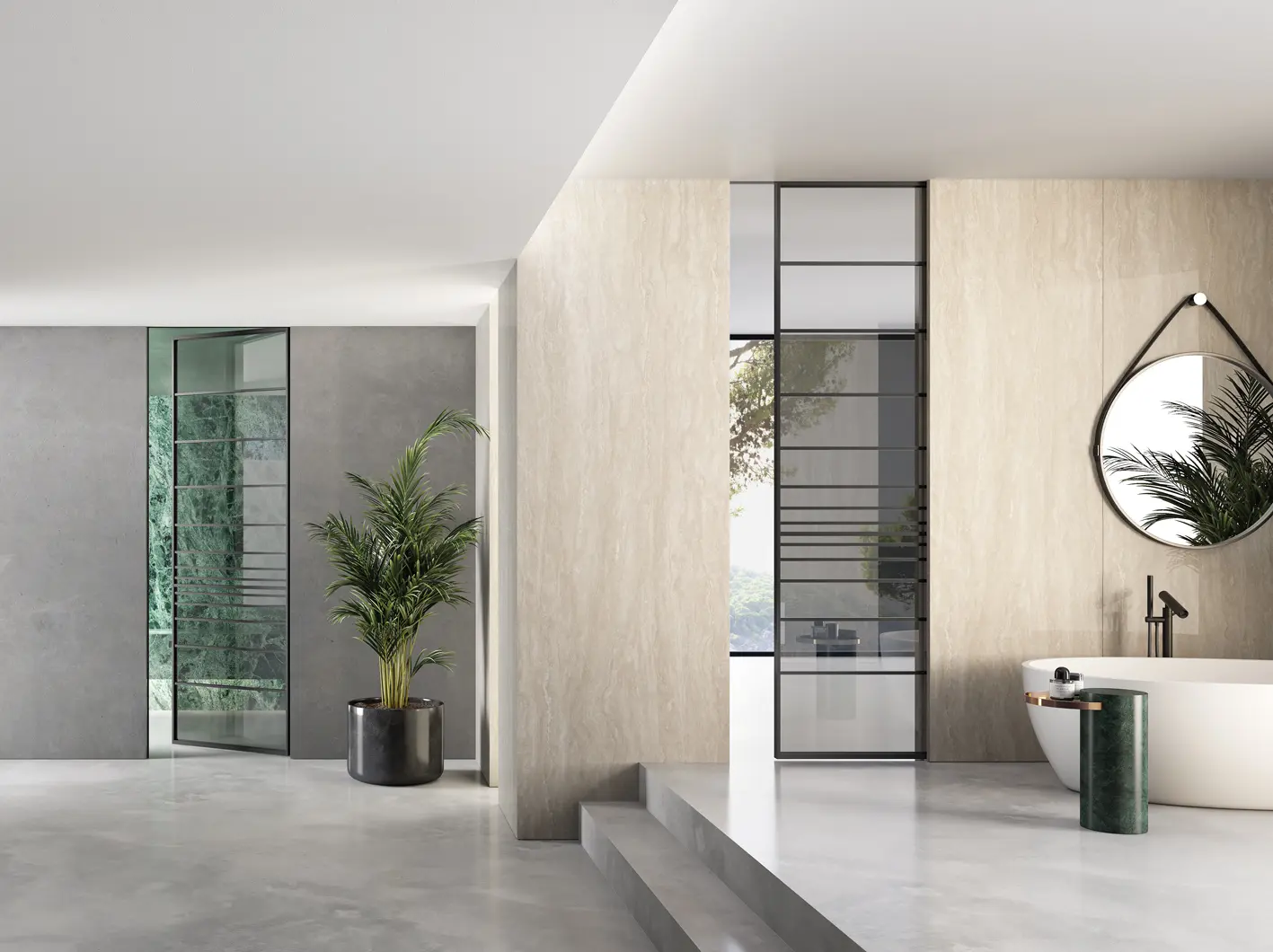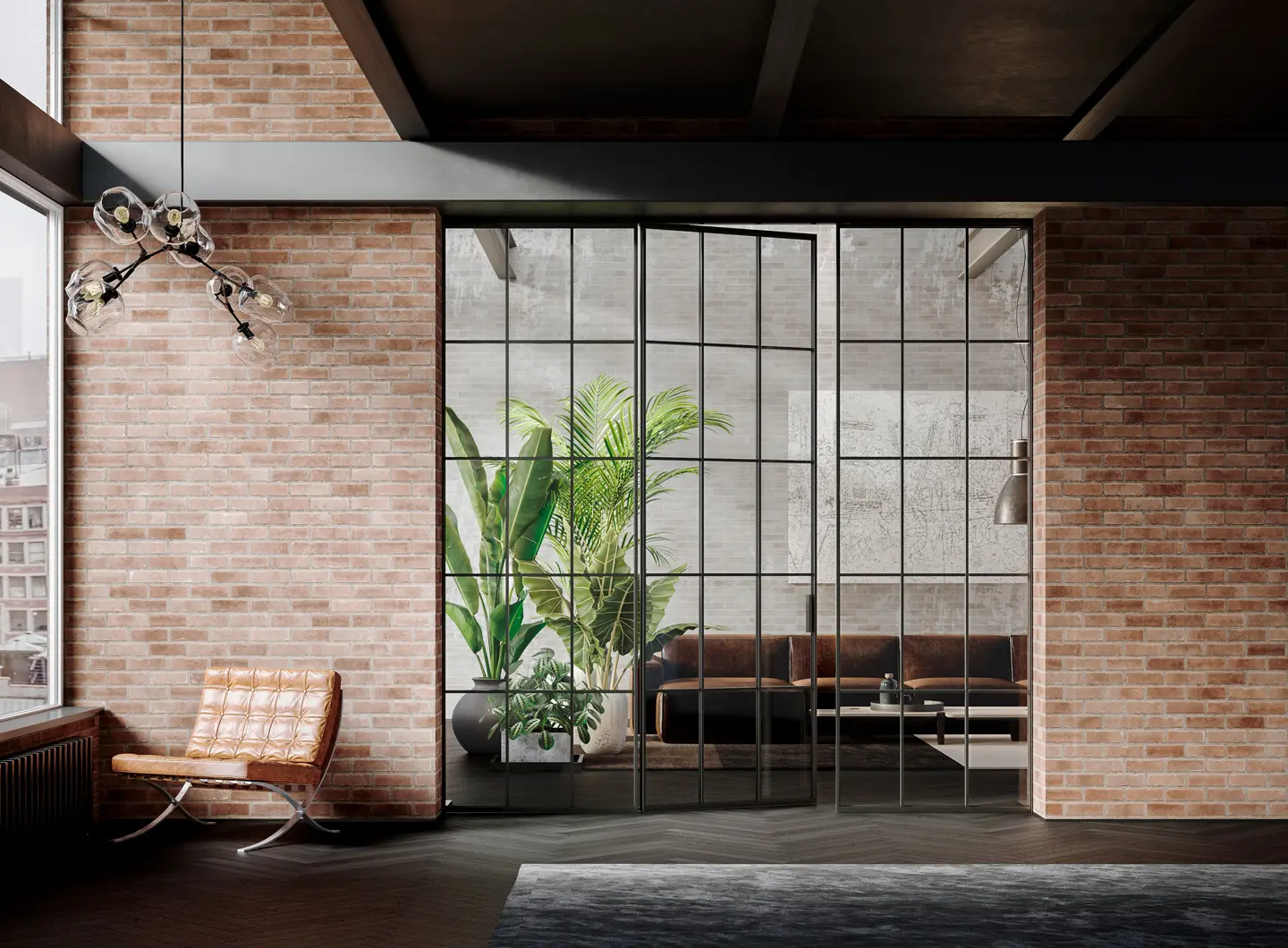 BRAND SELECTION
OUR PRODUCTS