Arte Veneziana
INTRODUCES
Blast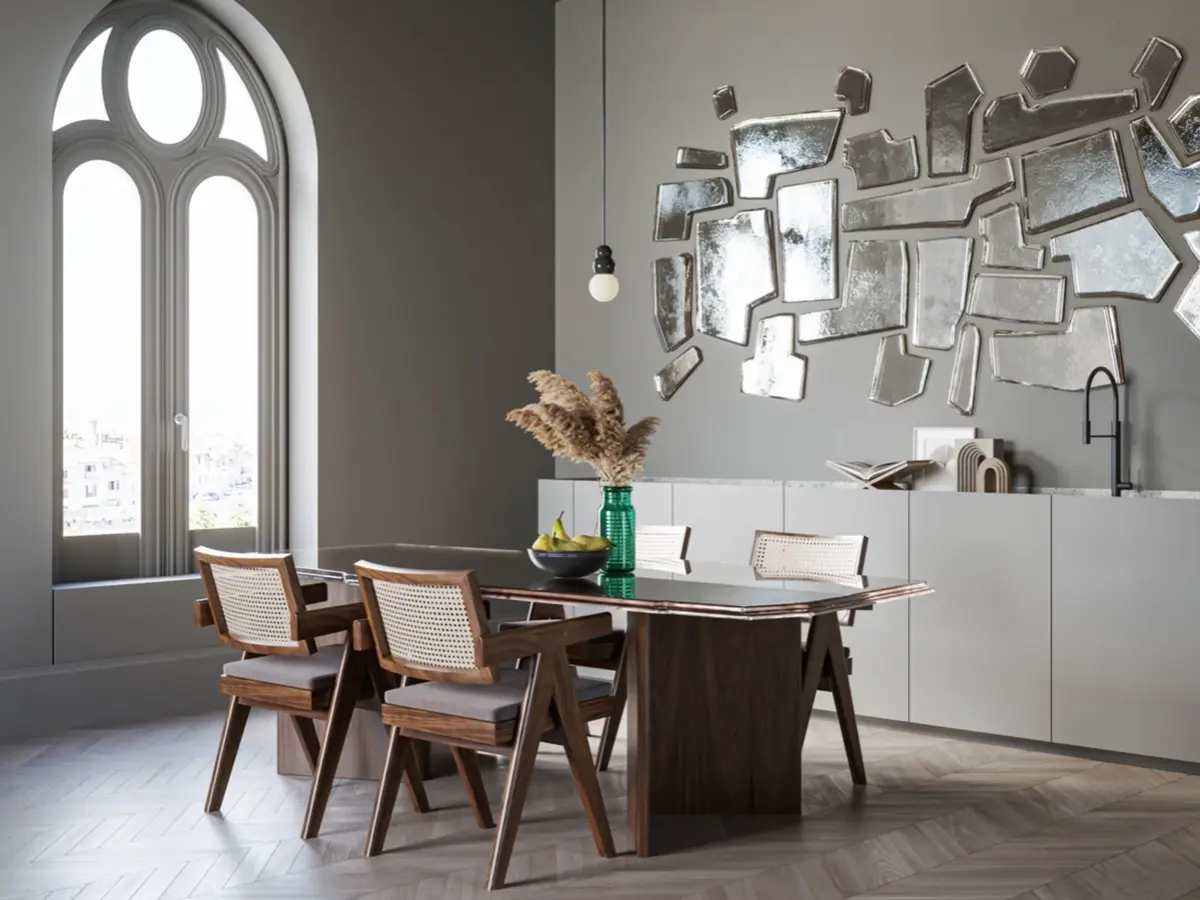 Blast Wall decoration from the Melt Collection made of baked glass, all silvered with medium antique finish.
MELT Collection designed by Leo De Carlo is a tribute to the industriousness of Murano and the lakeside nature that surrounds the island.
Inspired by the technique of glass casting that takes place in the furnaces of Murano, through the irregularity of the fusion, MELT furniture takes on a soft aesthetic in its shapes and organic in its surfaces.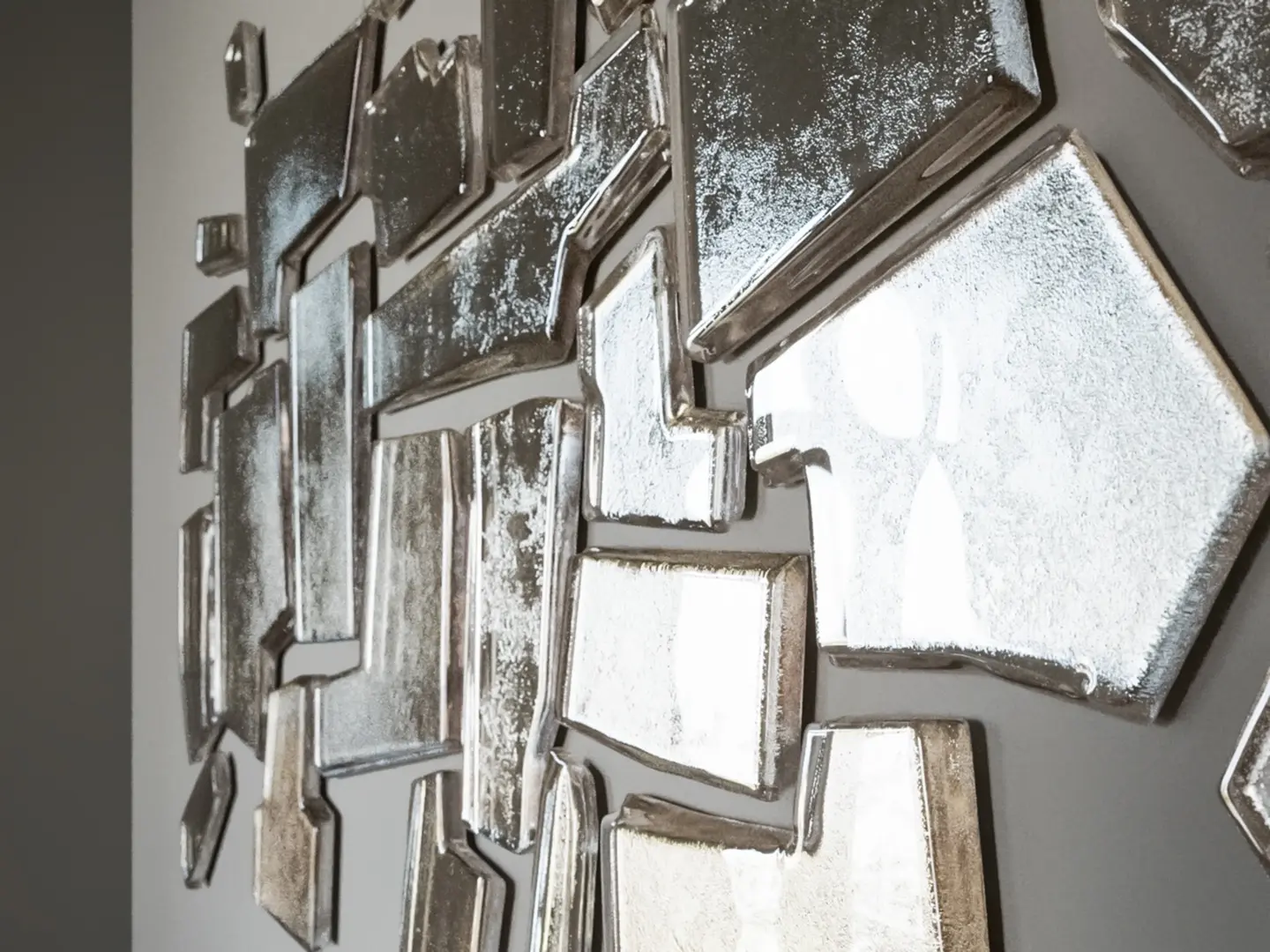 MELT is also a metaphoric representation of the material that surrounds Venice: water. The chromatic changes that, from hour to hour, from season to season, the lagoon undergoes become a source of inspiration for careful chromatic research on the surfaces of the furnishings that make up the collection. 
Through the application of coloured veils and silvery reflections, achieved through the craft skills present in Arte Veneziana, shapeless and iridescent objects come to life. The contemporary interpretation of a technique and a gaze of curiosity towards an environment become the best way to express the protective spirit that the MELT collection represents.
BRAND SELECTION
OUR PRODUCTS