D.154.2
The armchair, on the other hand, was designed for one of the projects closest to Gio Ponti's heart, the villa of the Planchart collectors in Caracas (1953-57). It is part of the Gio Ponti Collection, which was curated by Molteni&C in collaboration with the Ponti Archives.
"I dedicated myself heart and soul to designing Villa Planchart, and in it I was at liberty to express my own approach to architecture, both outside and inside."
Gio Ponti, 1955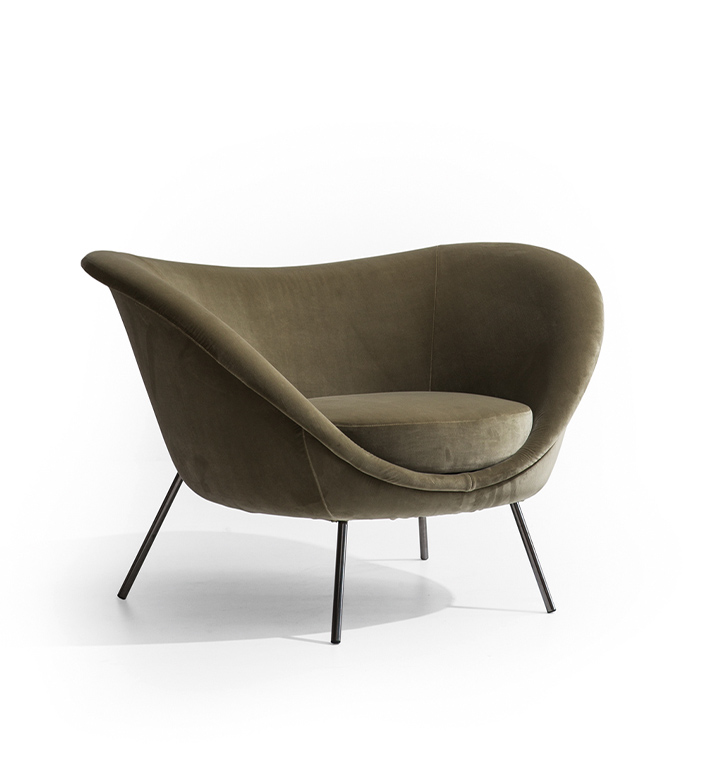 Product Overview
Today the armchair, which is like a cosy shell, has a rigid polyurethane frame, a soft polyurethane counter-frame and a cushion, and is upholstered in the Molteni&C textile range, with the option of differentiating the three component parts. In 2016 this "love chair" won the prestigious Wallpaper Design Awards and became a Molteni&C icon.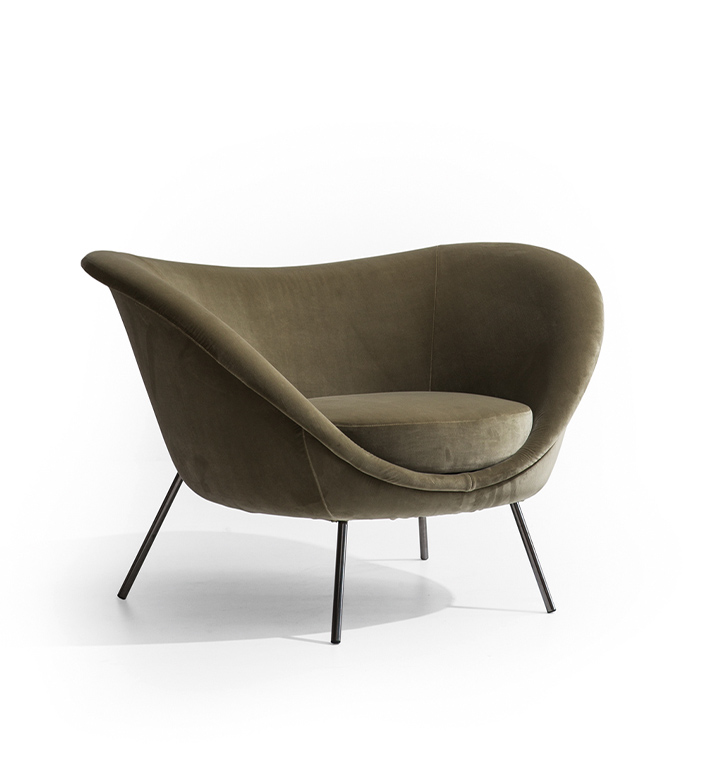 Product sheet
Molteni&C | D.154.2 Datasheet

Collection
Molteni&C | D.154.2

Official website
molteni.it

BRAND SELECTION
OUR PRODUCTS