Graduate
Jean Nouvel has designed a brilliant wall structure resolved in a single shelf anchored to the wall or to the ceiling.
Il segreto è racchiuso nel ripiano superiore, a forte spessore, che fissato a muro o a soffitto contiene un sistema di tiranti, che permette di distribuire il peso uniformemente lungo tutta la superficie della libreria.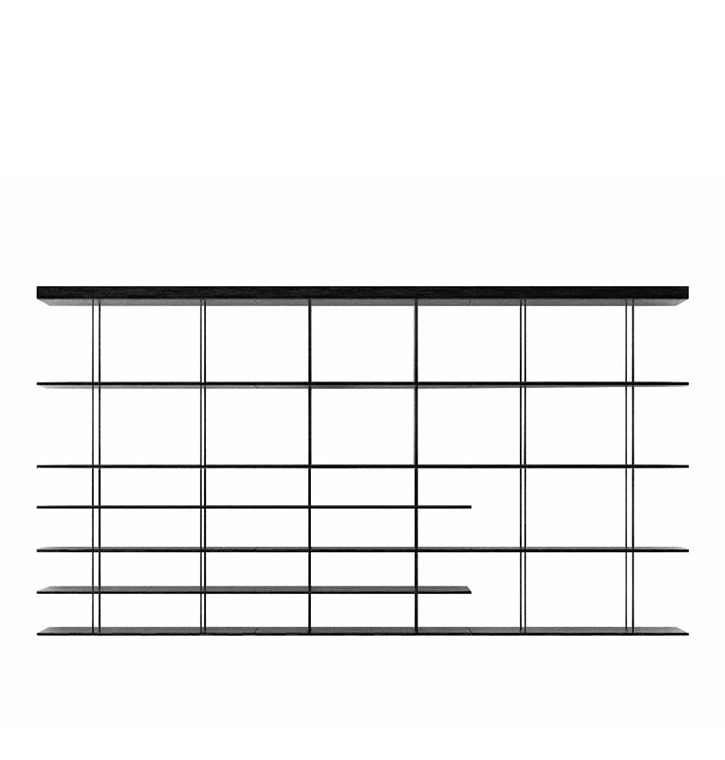 Product Overview
Its secret lies in the thick top shelf, which, fixed to the wall or ceiling, contains a system of steel braces, which enables the weight to be distributed evenly along the whole surface of the bookcase.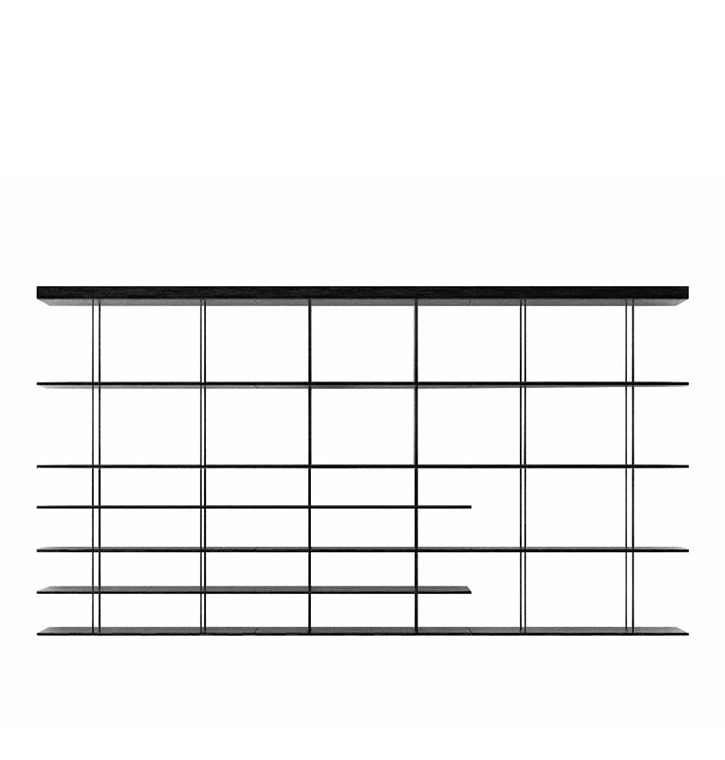 Product sheet
https://www.molteni.it/uploads/document/Graduate_eng.pdf

Official website
https://www.molteni.it/en/product/graduate

BRAND SELECTION
OUR PRODUCTS