Veneta Cucine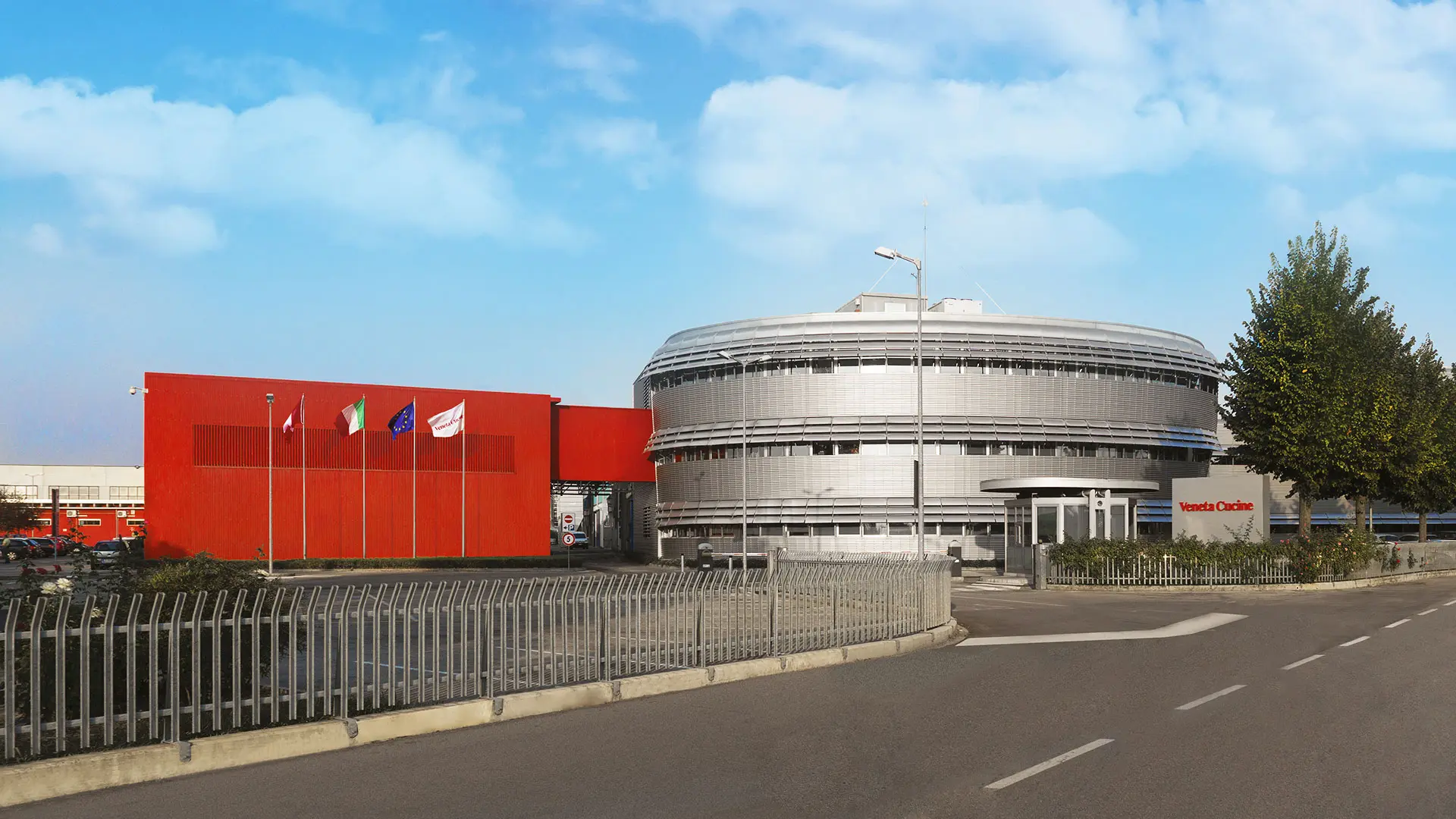 Veneta Cucine is a family-run company which was founded more than half a century ago and over the years has steadily grown from a small local enterprise into a major multinational group. Today it is Italy's most important manufacturer of kitchen furniture.
An excellent example of top-class Italian industry which expanded over the years thanks to the vision of its founder, still at the helm of the company, now been joined by his three children. The company's business model has evolved from an entrepreneurial activity into a managerial structure which includes a team of managers who have been designated to take responsibility for different areas.
Veneta Cucine, an industrial excellence with over 50 years of history
The company was founded in 1967 in the province of Treviso, and in 1978 changed its name to Veneta Cucine Spa. The Group's production facilities comprise a total of 100,000 m2 of industrial buildings, divided between the plant in Biancade (TV) which includes administrative offices and a production facility, the wood finishing plant in Codissago - Longarone (BL) and the one in San Biagio di Callalta (TV) dedicated to Caranto products. The Group employees a staff of more than 600, whose task is to design, produce, manage and distribute 10 systems and 40 models based on 5 different structures, with 300 combinations of colours and materials. This makes it possible to choose from an infinite number of customized versions and to market no less than 70,000 kitchen systems each year.
Veneta Cucine mission: to produce kitchens by making a craftsman's expertise available to new trends and to render design an accessible value.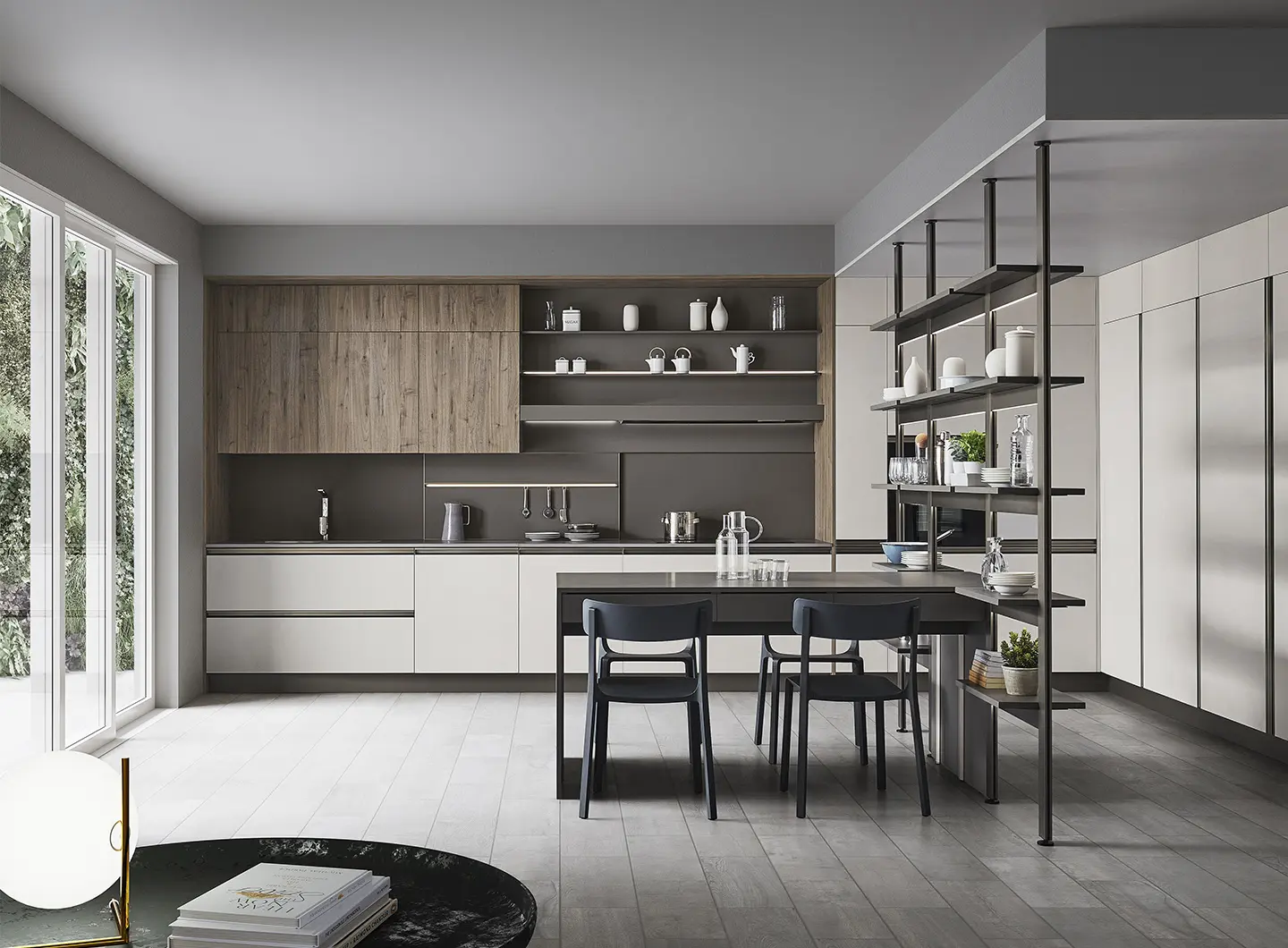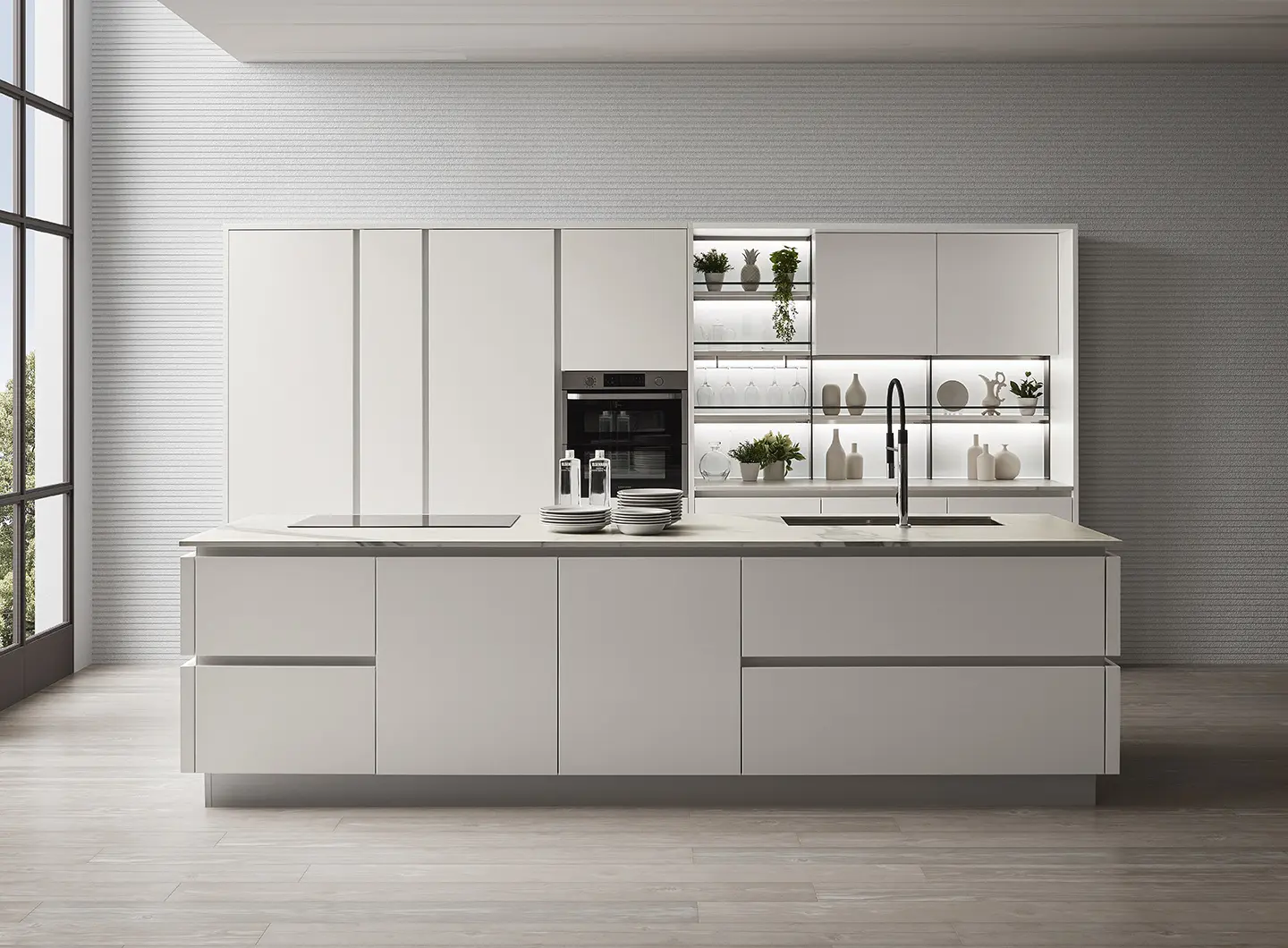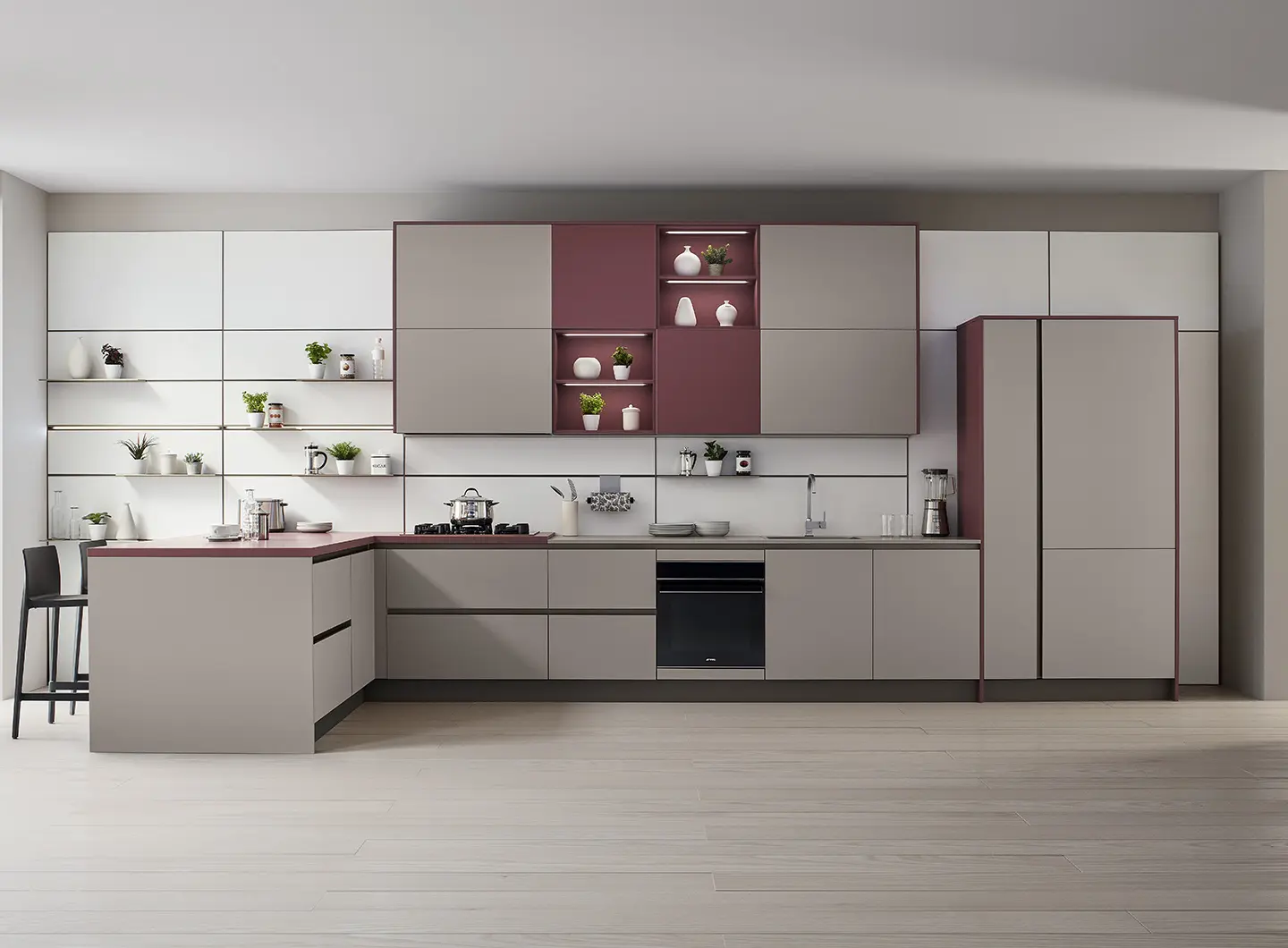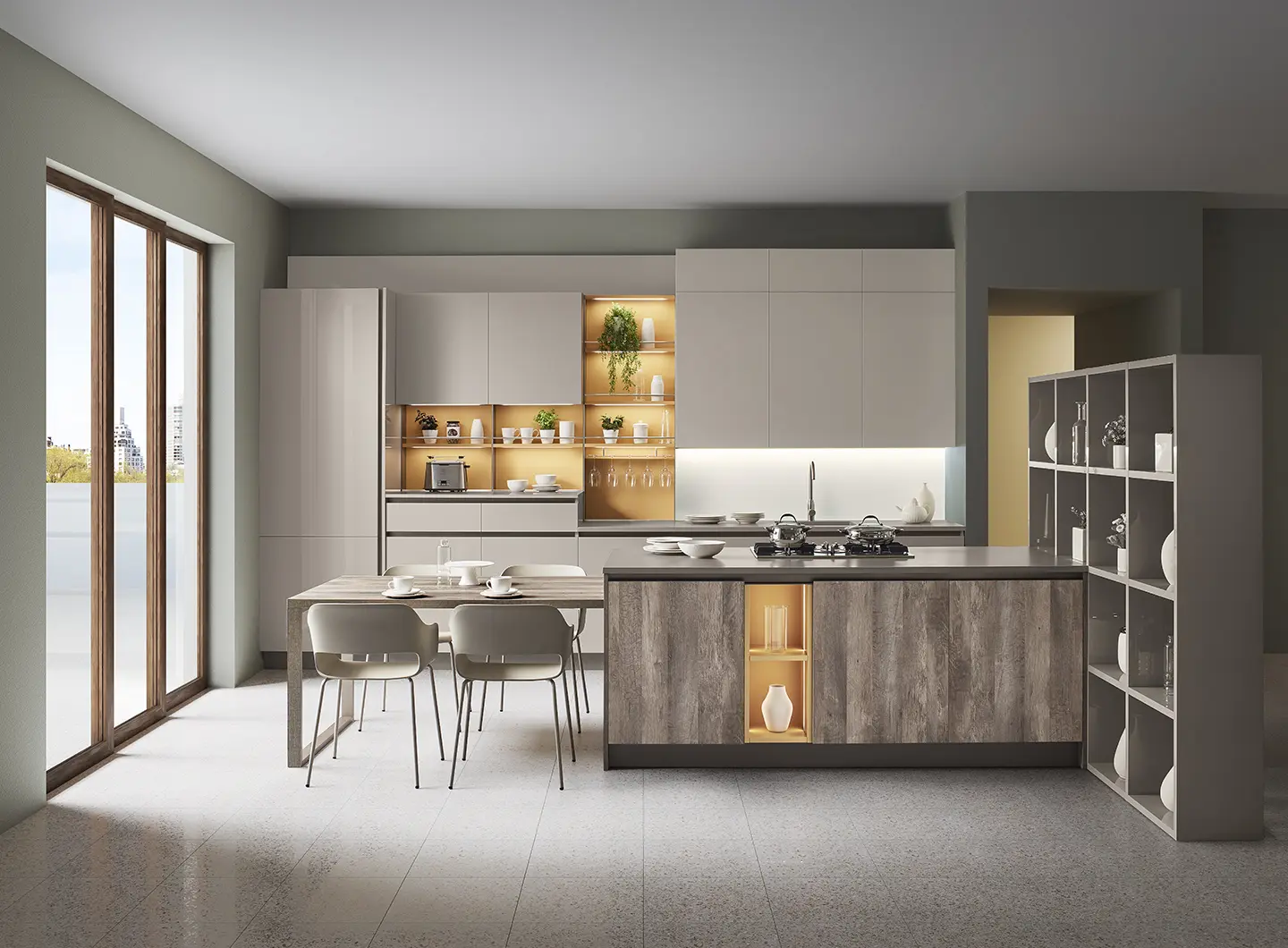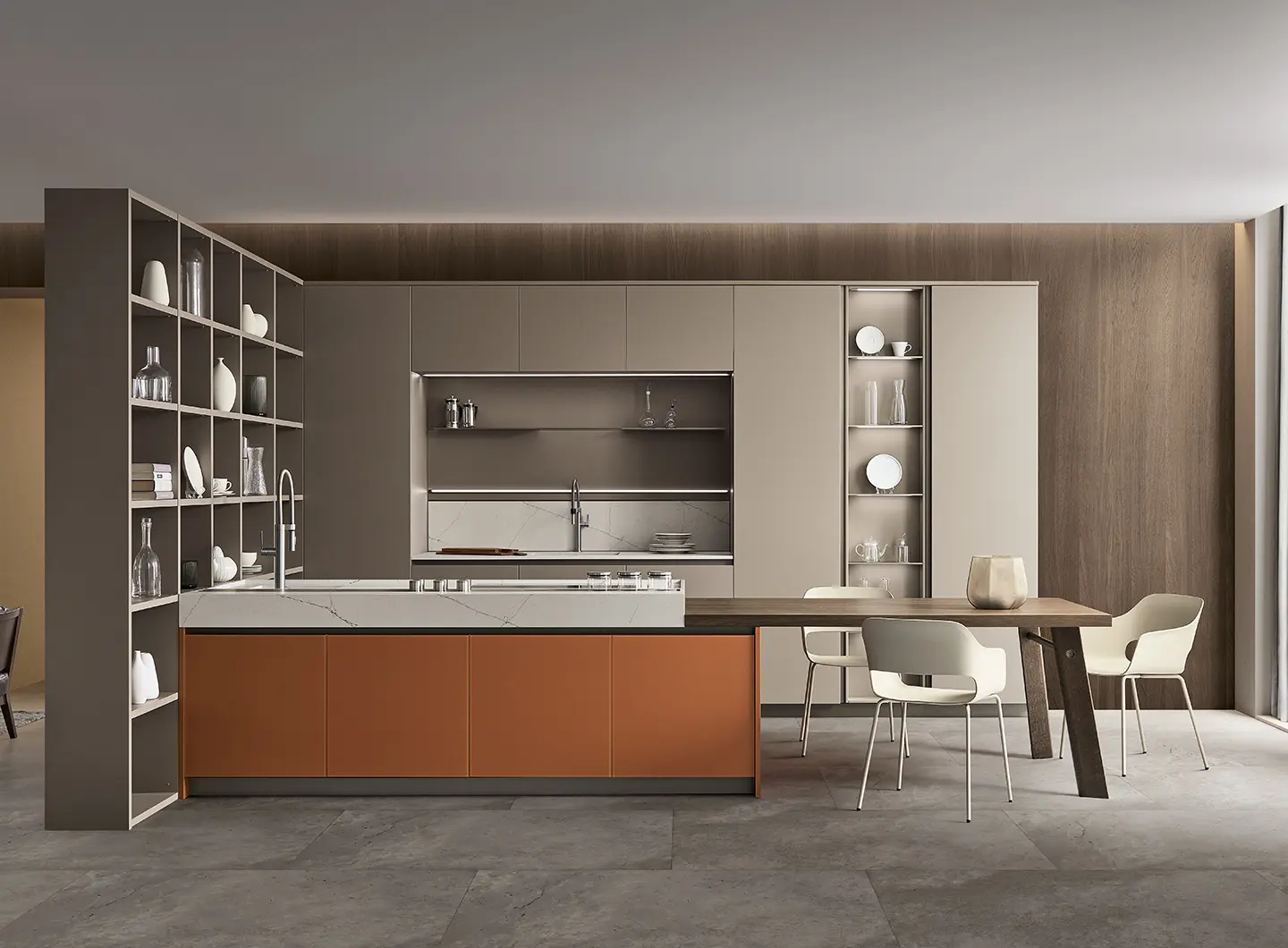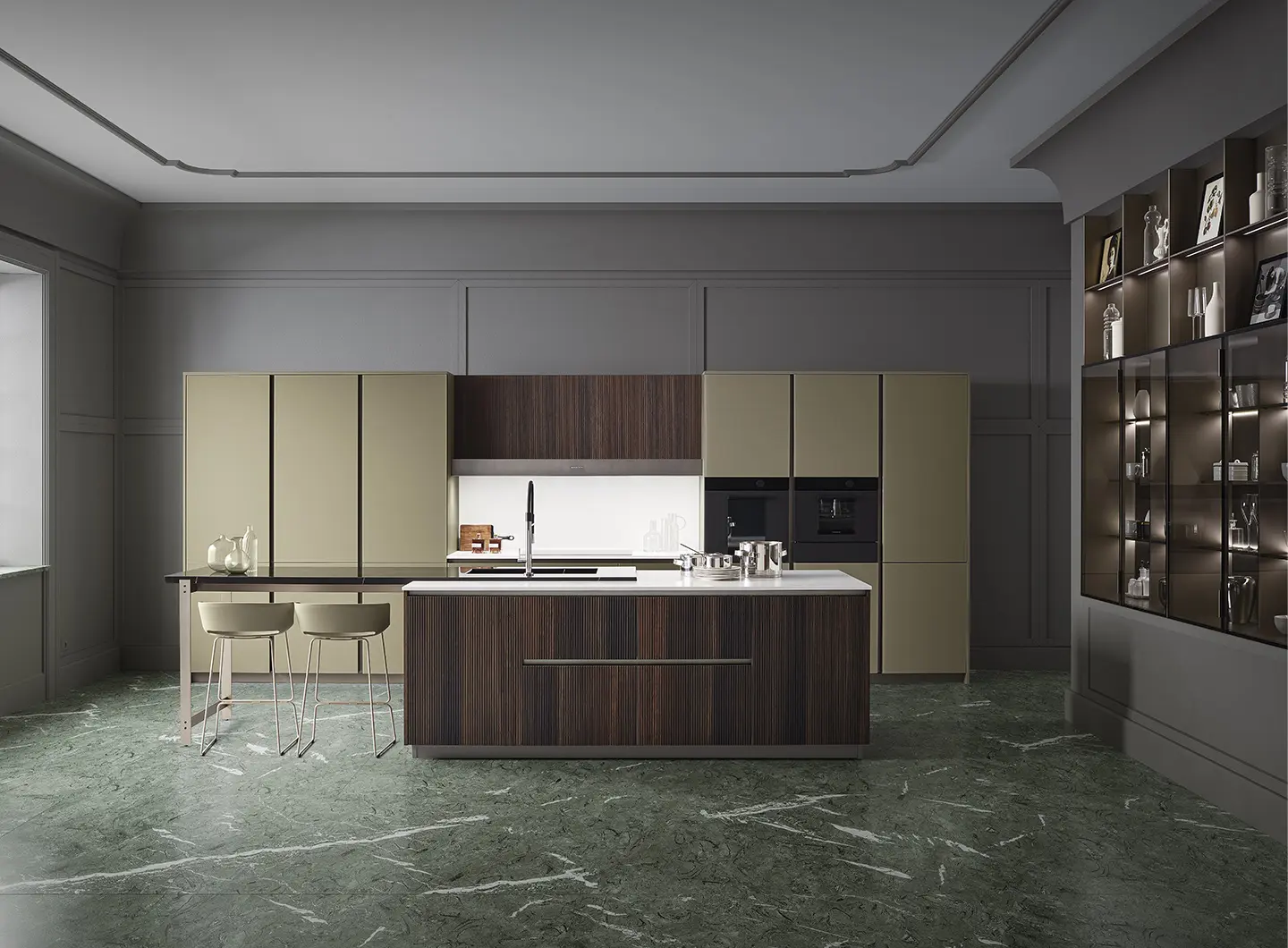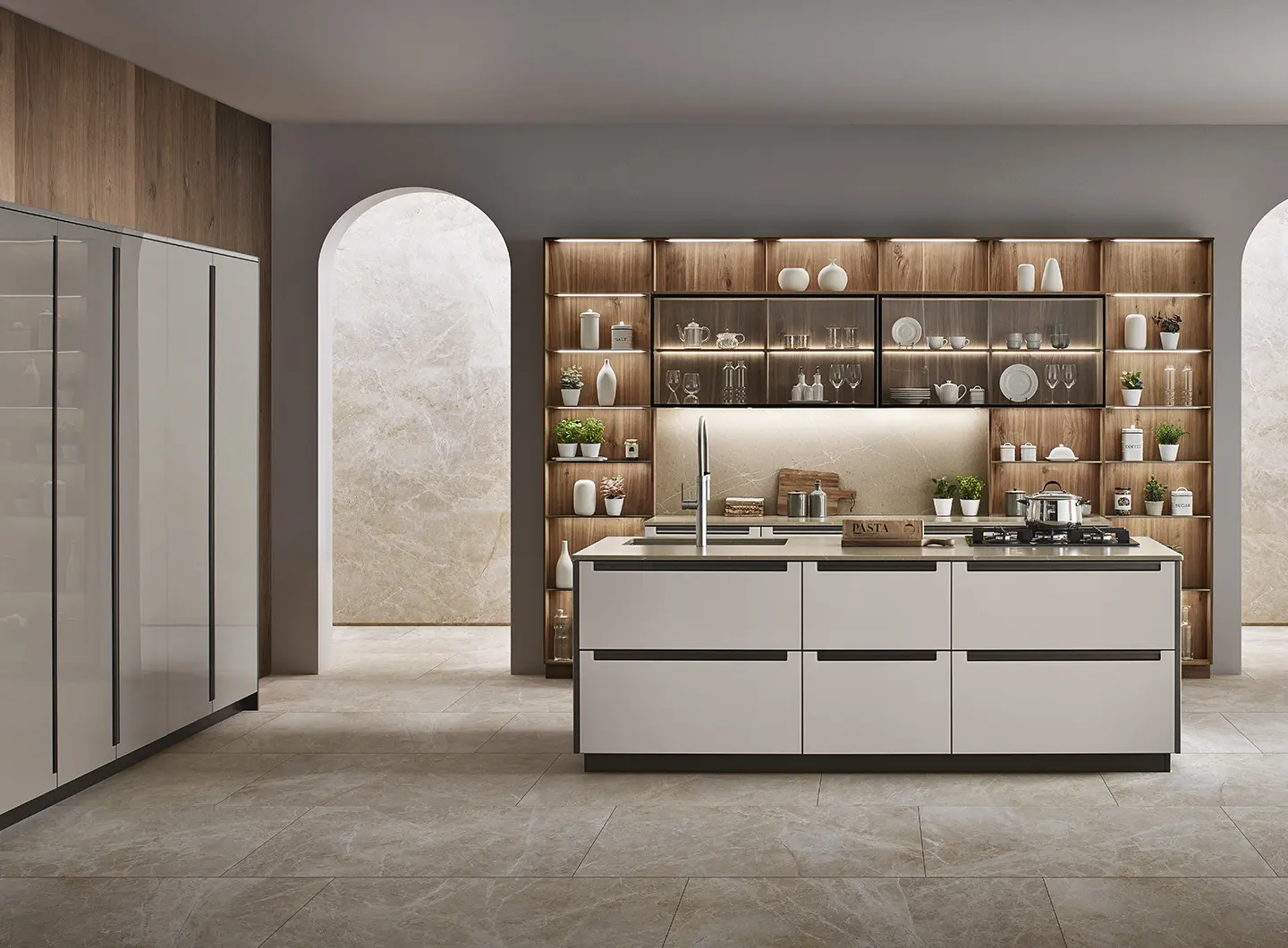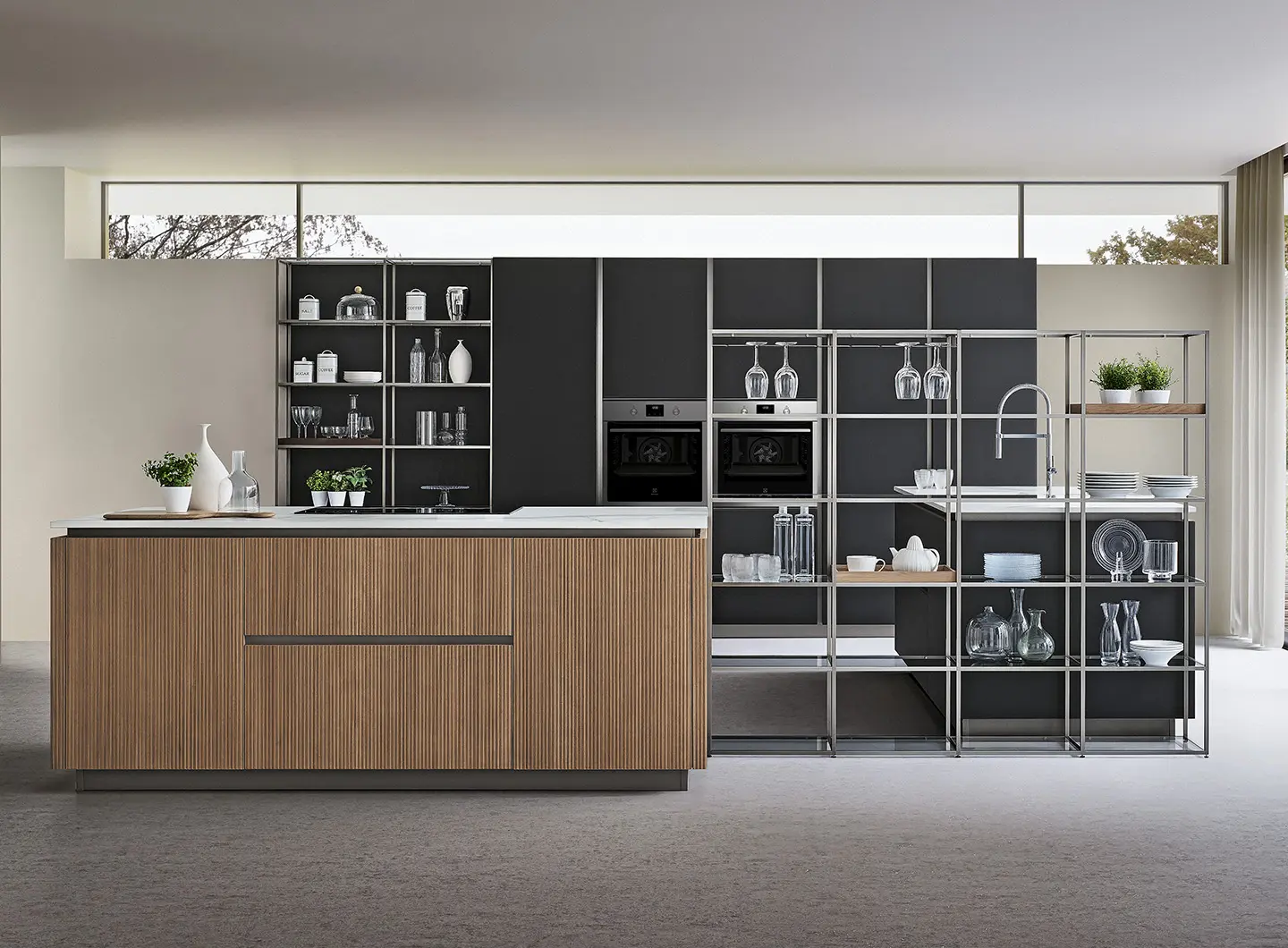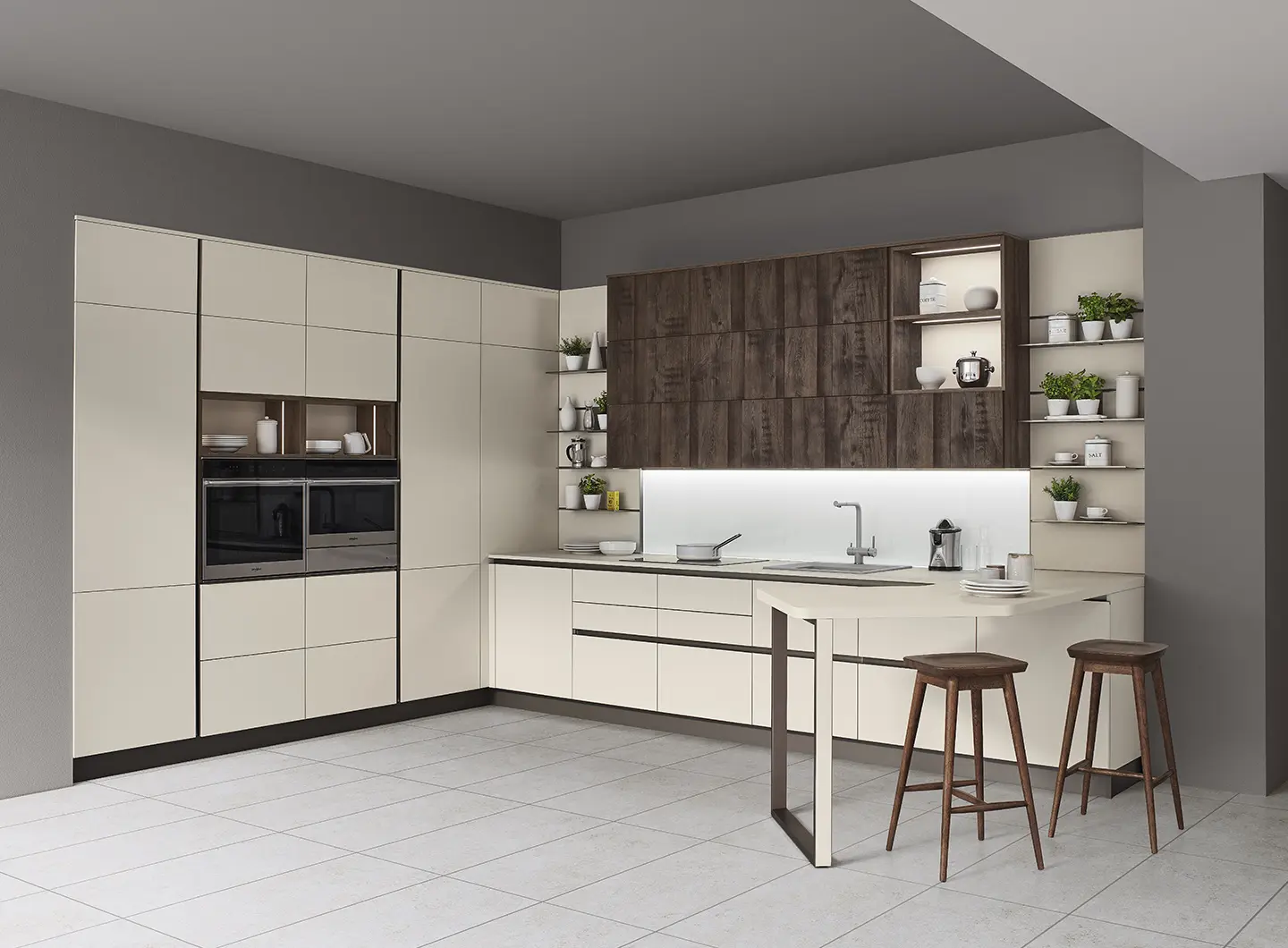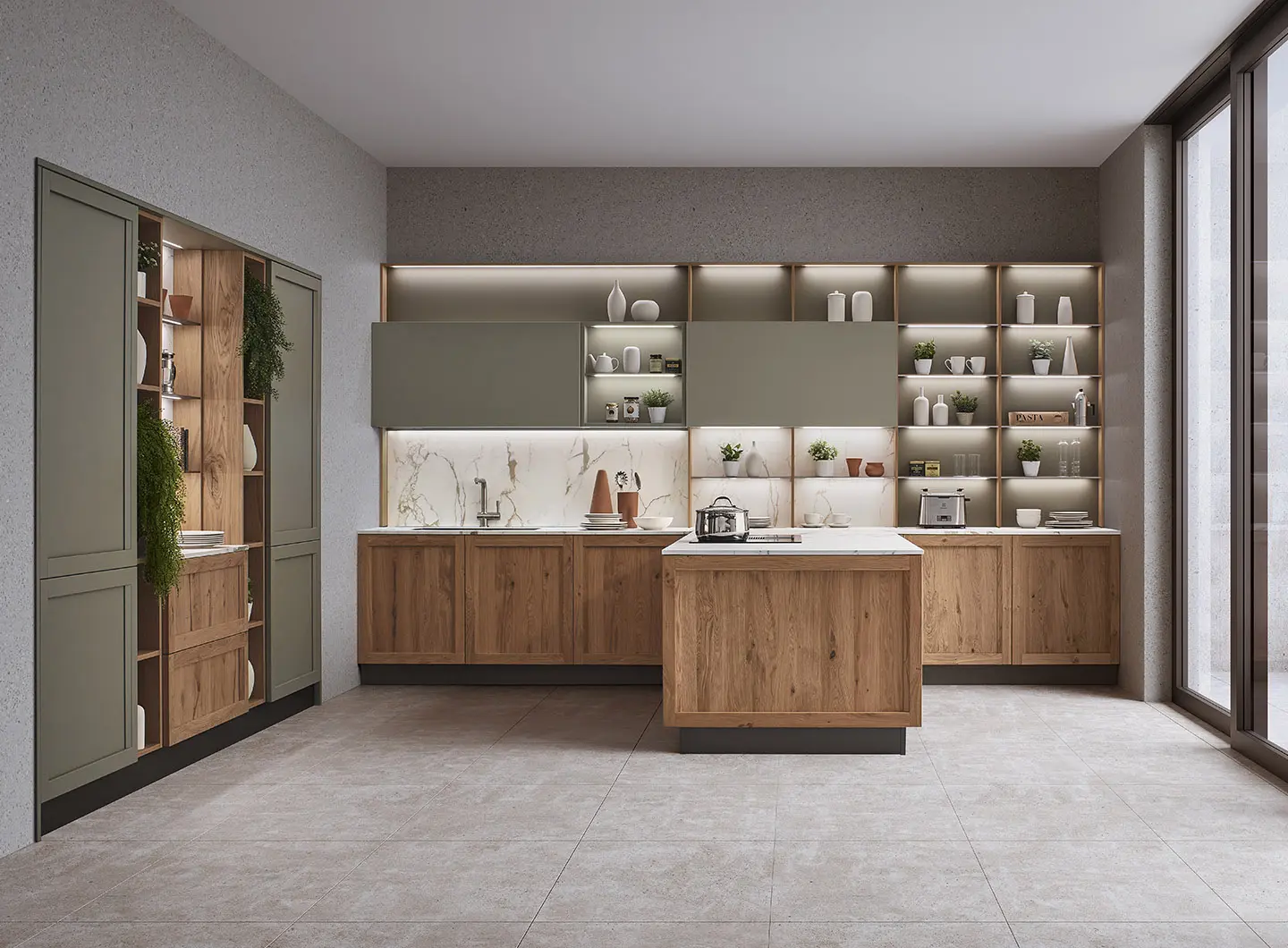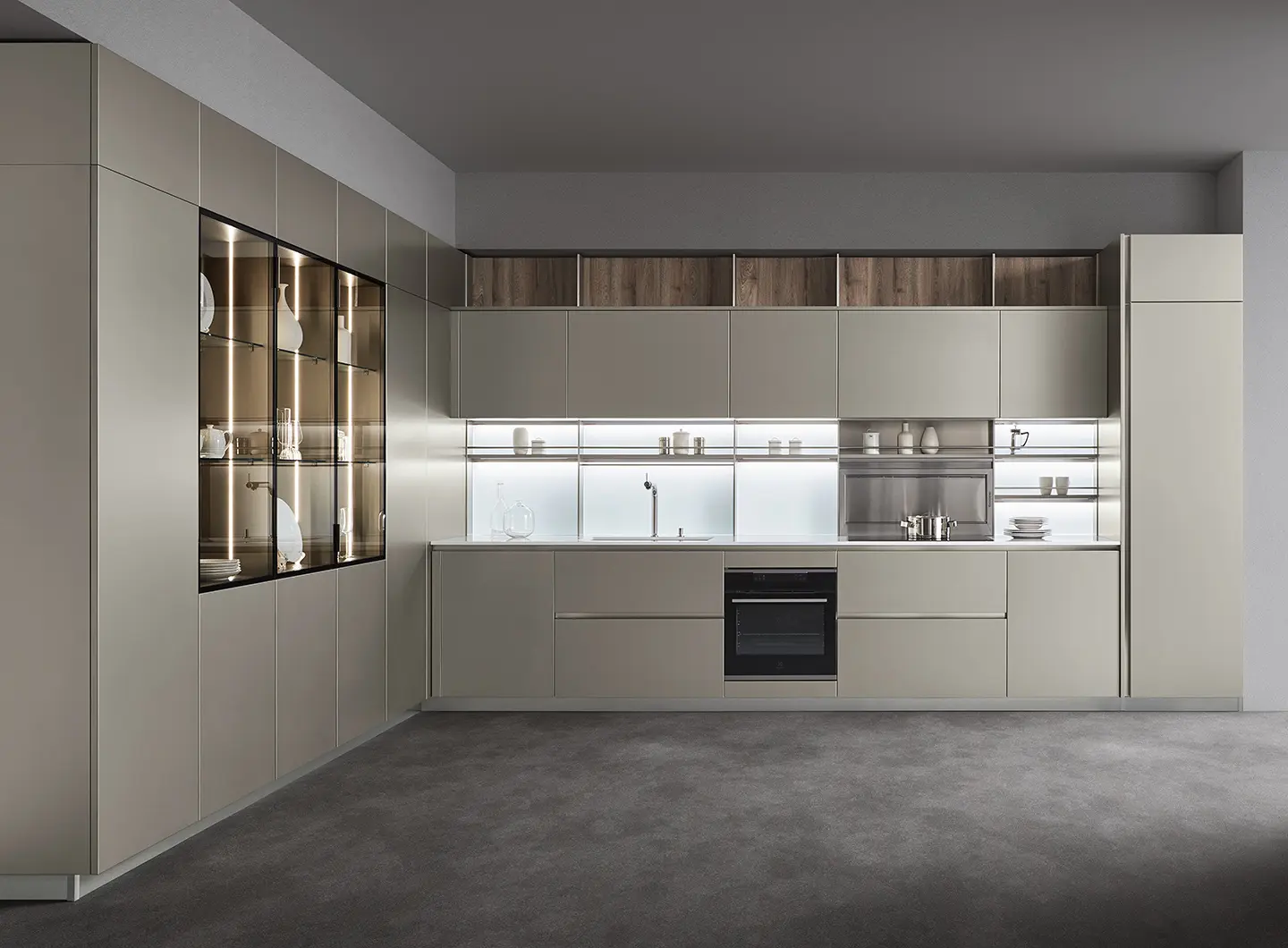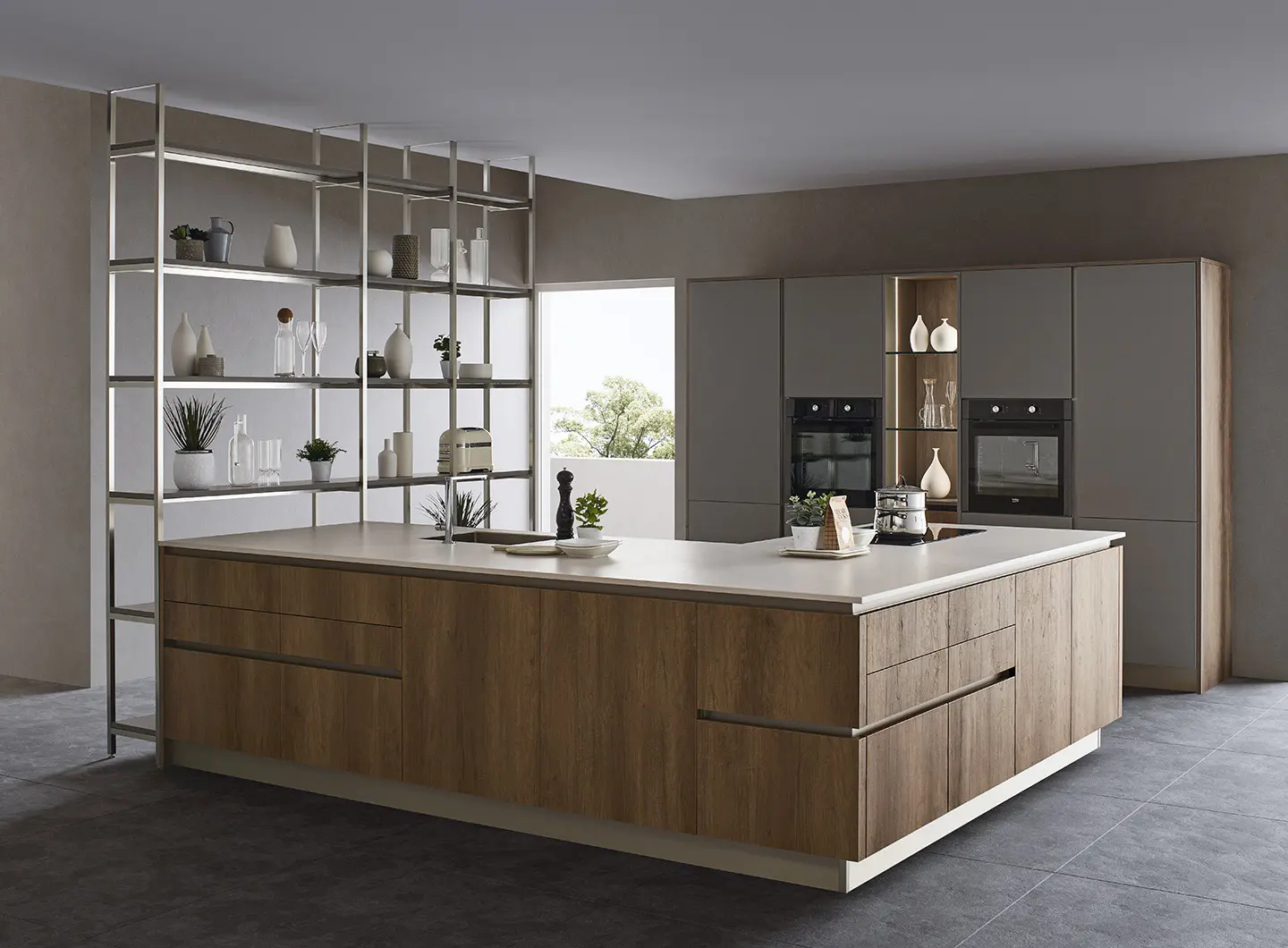 "Be personal", which is the ability to choose the most attractive combination of materials and finishes. An original way to best express the essence and uniqueness of the product. The most modern lines, based on the concept of essentiality, simplicity and elegance, blend with the idea of "modernic" where the distinctive styles of the past are revived and reinvented. At the heart of this concept is an infinity of possibilities and variations in both design and construction, which are brought to the attention of each individual and of their need for expression. Those who choose these models are both spectators and protagonists of their personal creative taste. The possibility of playing with the infinite options for personalization in terms of compositions and juxtapositions provides Veneta Cucine with the opportunity of emphasizing the uniqueness of each individual client.
WHAT IS CARANTO?
Caranto is a new range of products designed to make your kitchen even more personal. Caranto is synonymous with elegant design and superb quality, especially as regards technical worktops, and each and every different model is built to the most exacting standards of quality and design. The wide range of finishes, both in quartz and in ceramic stoneware, offers an infinity of combinations.