LIU JO Living
From the creative vision of Liu Jo was born the custom-made living room.
Craftsmanship, versatility, style and sustainability come together to enter the world of home and transform the furniture. Liu Jo's living collection is a declaration of intent: new forms and customizable materials open the space to new reading keys and give life to unique pieces.
The house is dressed and changed to meet all the needs of everyday life detaching from the classic nomenclatures and running on elegant lines, delicate finishes, soft fabrics and customizable colors. Not only sofas, poufs or armchairs, but design with a strong identity, free, sectional and removable, with irregular and fresh shapes that revolutionize the environment.
Recognizable and iconographic in ideas, shape and finish, the pieces of furniture by Liu Jo find their reason for being in contrast: structures and rigid elements are designed to contain and embrace curves and movements, enhancing personal style and easily changing position and function.
The space decomposes and recomposes following the environment around thanks to the choice of fabrics and finished with sartorial care.
Aesthetic feature of the living room, the removable cover of upholstered products allows you to change clothes and colors to the furniture. Accompanied by the high quality of manufacturing to ensure maximum comfort, fabrics offer a visual impact according to the personal aesthetic inclination.
Virtual showroom
LIU JO LIVING - MILANO OFFICIAL STORE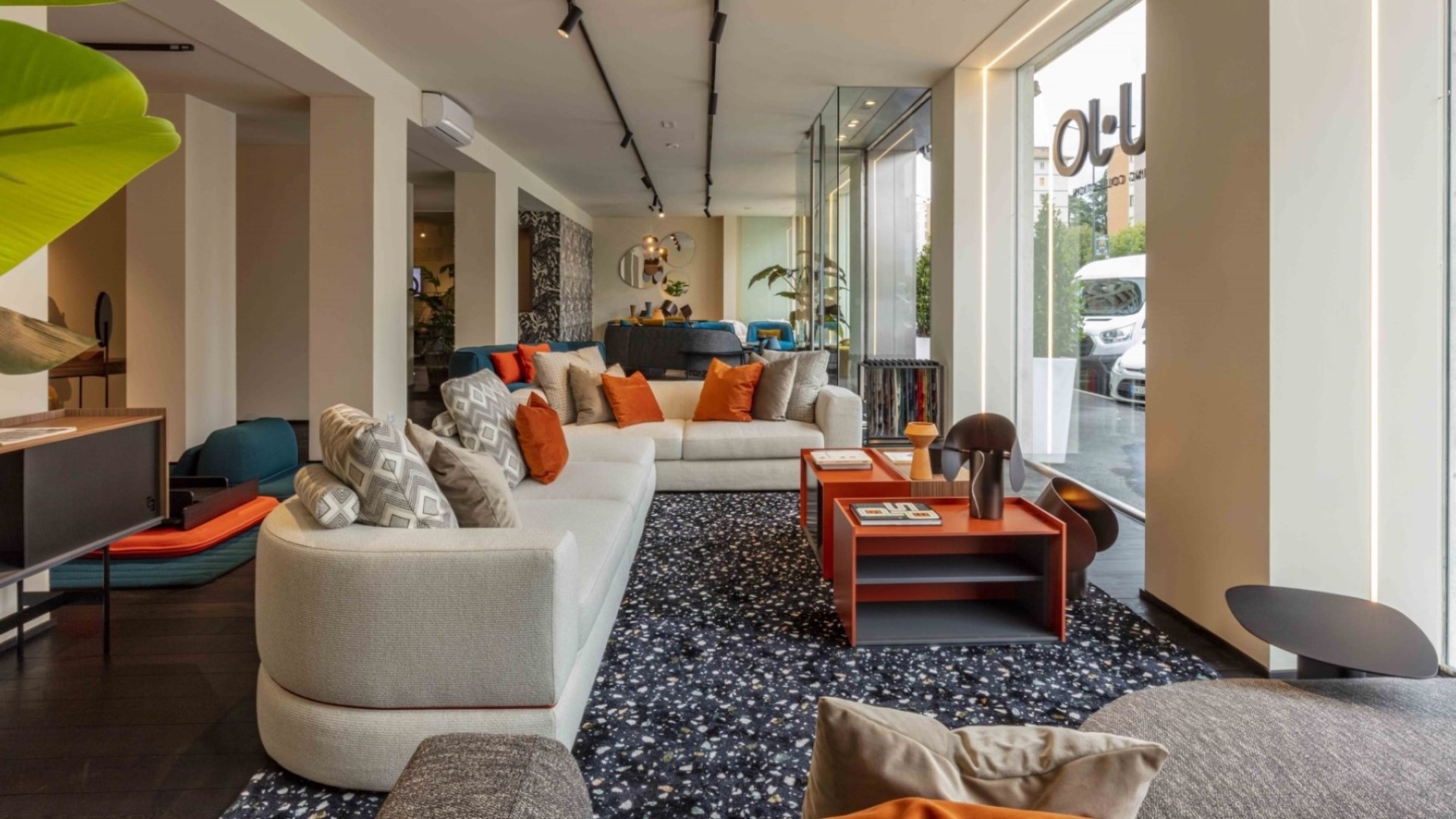 Virtual showroom
LIU JO LIVING - COMPANY SHOWROOM