Karibian Descanso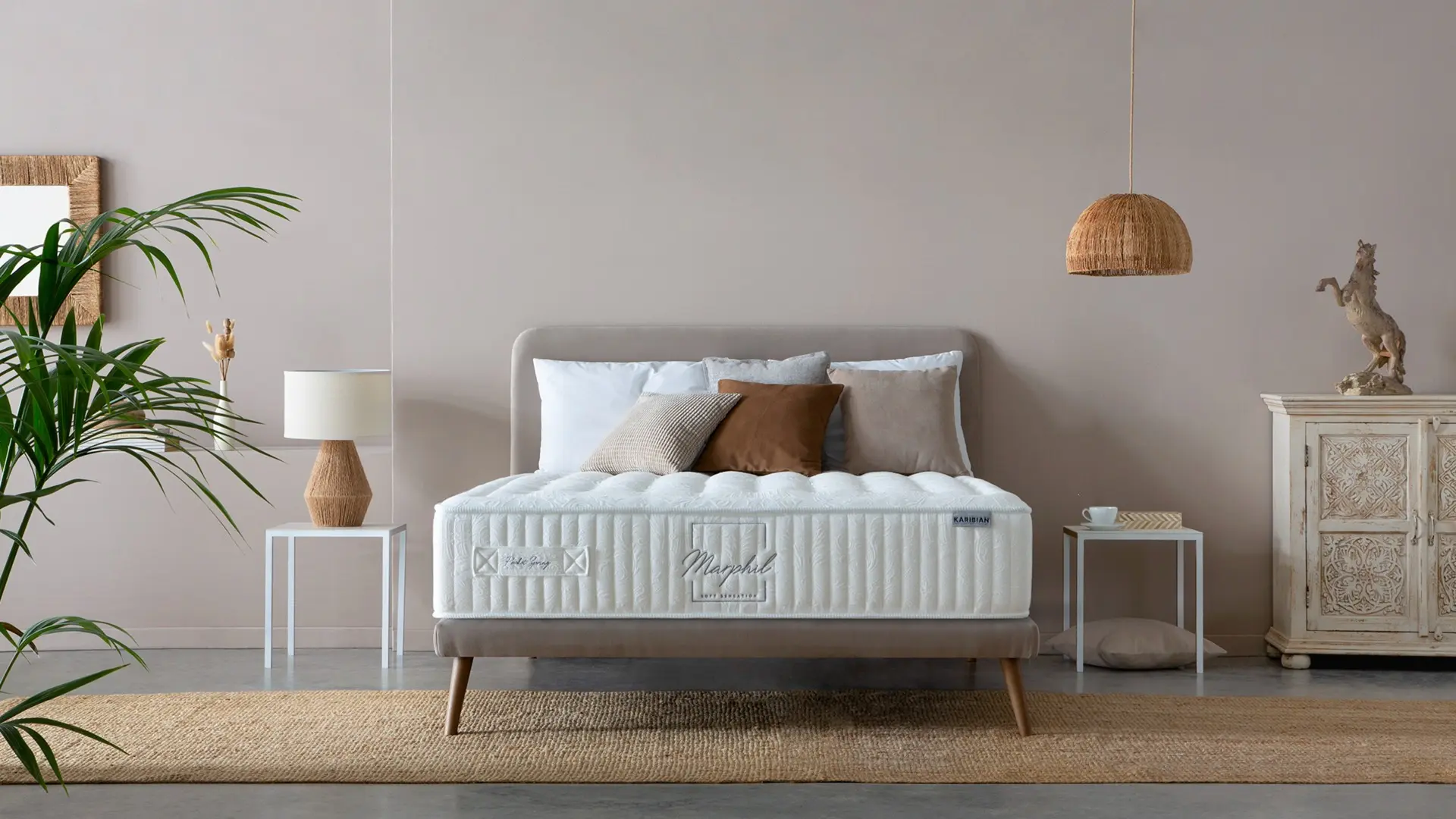 High contrast combinations help the brand Karibian Descanso unearth potential in the world of rest. 
Come and discover a world of unique sensations in the Salone del Mobile 2023: Padiglione 24, Stand E06-E08.
More than two decades of history have proven that comfort, quality and innovation are values that reinvent themselves as years go by. Based on carefully selected materials, these elements will still be our main premise in our day to day activity and in all of our product collections. In this way, our essence will remain undisturbed and we will still be able to create sleeping sets for everyone while adapting to each and every person's needs and preferences.
As of today, Karibian Descanso has major international projection, exporting to over 15 countries and possessing over 30,000 m2 of state of the art industrial facilities. The human element also forms an essential part of the business, with over 150 employees.
The unrivalled luxury of Karibian Descanso products combine technical mastery with exclusive design and premium materials, using a manufacturing process that focuses on the details, guided by the best professionals in the world. At Karibian, we use only high quality materials to create dreamy mattresses to offer fully restorative sleep for each person. Each comfort model represents the best design and "Made in Spain" manufacturing in the sleep industry and is a sign of our quality commitment at Karibian.
Karibian represents the full expression of refined elegance and incomparable luxury, with exquisite details, fine fabrics, and perfect finishing. Our commitment to the environment ensures that quality and sustainability go hand in hand. Faithful to its principles, Karibian is OekoTex 20170K1452 Certified, guaranteeing the quality and authenticity of each of its products and that all materials and production processes correspond to ethical and environmental guarantees. Karibian Descanso, common passion for quality materials, innovation, and technology.
Website: karibiandescanso.com  
Instagram: @karibiandescanso