Egoitaliano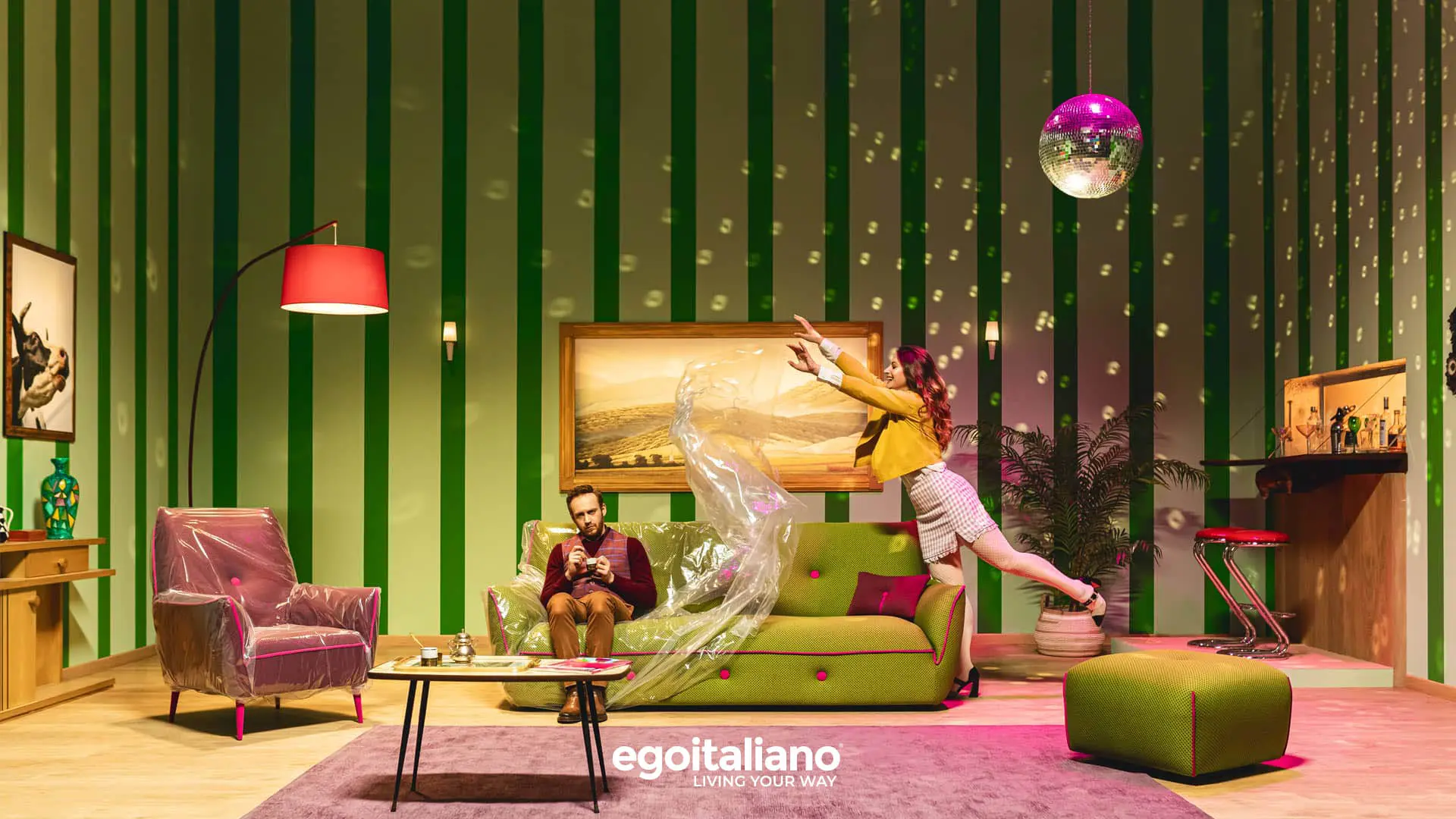 Egoitaliano, founded in Matera in 2007, is a company specialised in the conception, production and sale of sofas, armchairs and furnishing accessories that stand out for their eclectic, Made in Italy design.
The entire production process, from the selection of raw materials to the creation of the finished product, takes place in the Murgiano Upholstered Furniture District in highly specialised workshops.
The company's stylistic research is based on the fluid contamination between design and different spheres such as fashion, street style and pop culture, combined with a tailor-made approach to meet the different needs of living in terms of colour, fabrics, sizes and shapes.
The wide possibility of customizing the collections, the ability to adapt to different contexts and the free interaction with the products are told through an unconventional approach introduced by the new company pay-off Living your way.
With the aim of proposing a desecrating reinterpretation of spaces, Egoitaliano breaks down the paradigms underlying the use of home environments, specifically the living room, and of furnishing accessories, proposing a new mode of personal and ironic expression.
This vision, in step with the times and with market demands, has led Egoitaliano to collaborate over time with authoritative personalities in the field of interior design, including Andrea Castrignano, who designed the Textile Moods by Andrea Castrignano portfolio.
Egoitaliano also promotes important patronage activities in support of culture, art and creativity. These include collaboration with the sculptor Giovanni Casellato and partnerships with local galleries.
Egoitaliano exports designs Made in Matera to over forty countries, thanks to the presence of numerous points of sale located in Italy and throughout Europe, North America and Asia, with the aim of implementing its growth in the coming years.