Bossini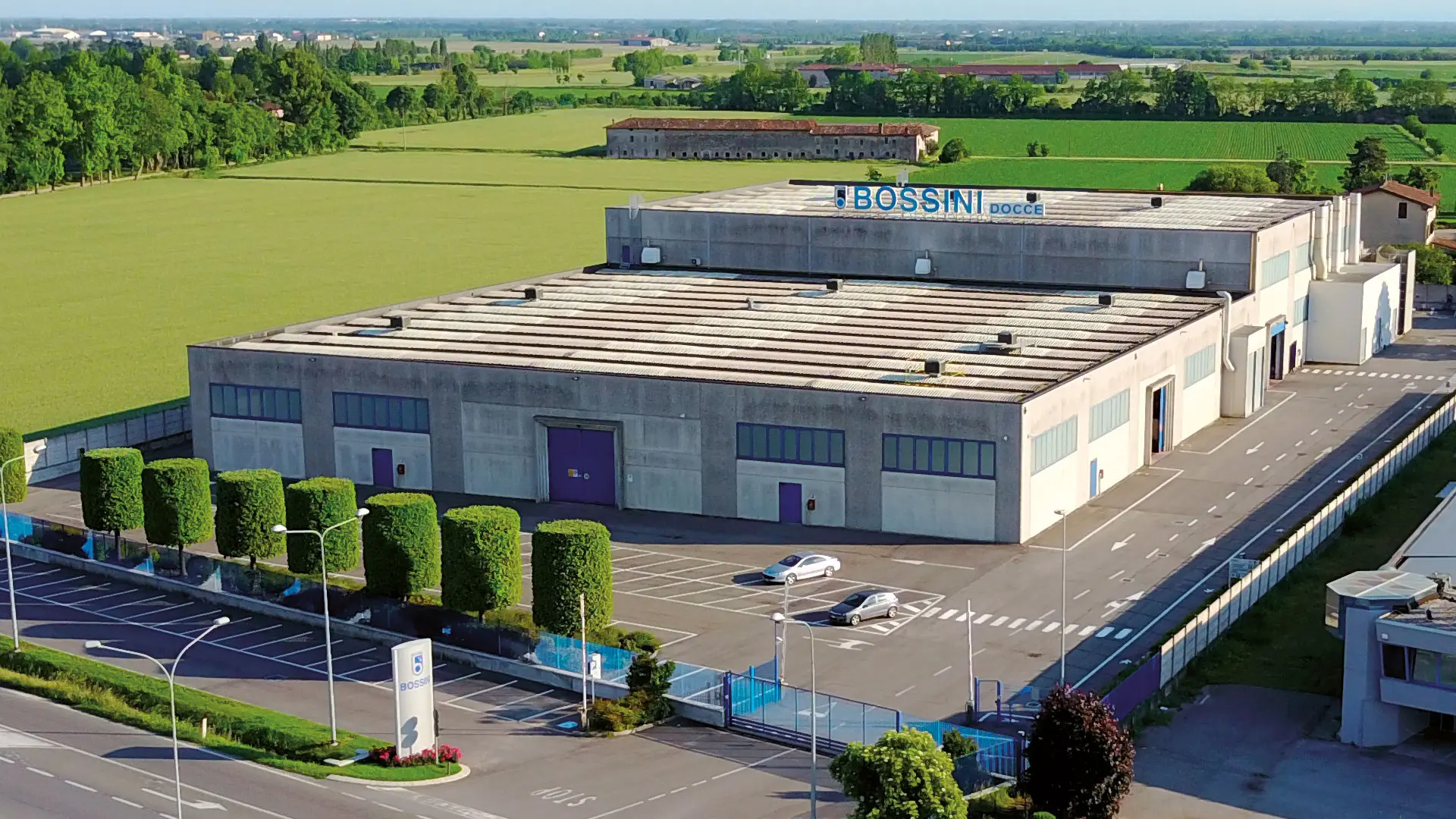 Innovation, design, quality and respect for enviroment.
Since 1960, Bossini is a leader in the sanitaryware, specialized in shower system and mixer accessories of unique design   
From tradition to innovation
Design, quality and continuous technological research centred on innovation are the foundation of the success that, since 1960, has accompanied Bossini Spa in its persistent growth, both in Italy and around the world.
Founded by Leonardo Bossini, today the company is supported by a team of 168 employees across two production units and exports to over 60 countries around the world
A recognised leader in the shower and accessories market, Bossini's products are aimed at customers in the medium-high target group, guaranteeing high standards of security, special attention to the environmental impact and maximum functionality.
A daily act for millions of people, a moment you can dedicate to your own well-being, a shower should ensure relaxation and supreme contentment. It is for this reason that Bossini has invested in continued research into the functionality and aesthetics of its products, guaranteeing the highest levels of quality in terms of finishing and materials.
UNI EN ISO 9001:2015, IATF 16949:2016 and UNI EN ISO 14001:2015 certified, Bossini is synonymous with product quality and, thanks to a constantly renewed business strategy, it is capable of responding to any demands presented by the market, with Bossini basing specific projects undertaken for its clients on the tailor-made, only made in Italy concept.
Mission
From conception to creation, Bossini's mission is to offer its clients solutions that constitute the highest levels of quality in terms of design, innovation and choice of materials.
Thanks to its experience and flexibility, Bossini is committed to constant technological research in order to offer products that are always cutting edge and state of the art.
- Concept & Design
- Ingegnerizzazione dei Prodotti
- Produzione
- Rispetto dell'ambiente.
Vision
Innovation, design, respect for the environment, passion.
Since 1960 we have been driven by a passion for quality and design, for innovation and sustainability.