Bertazzoni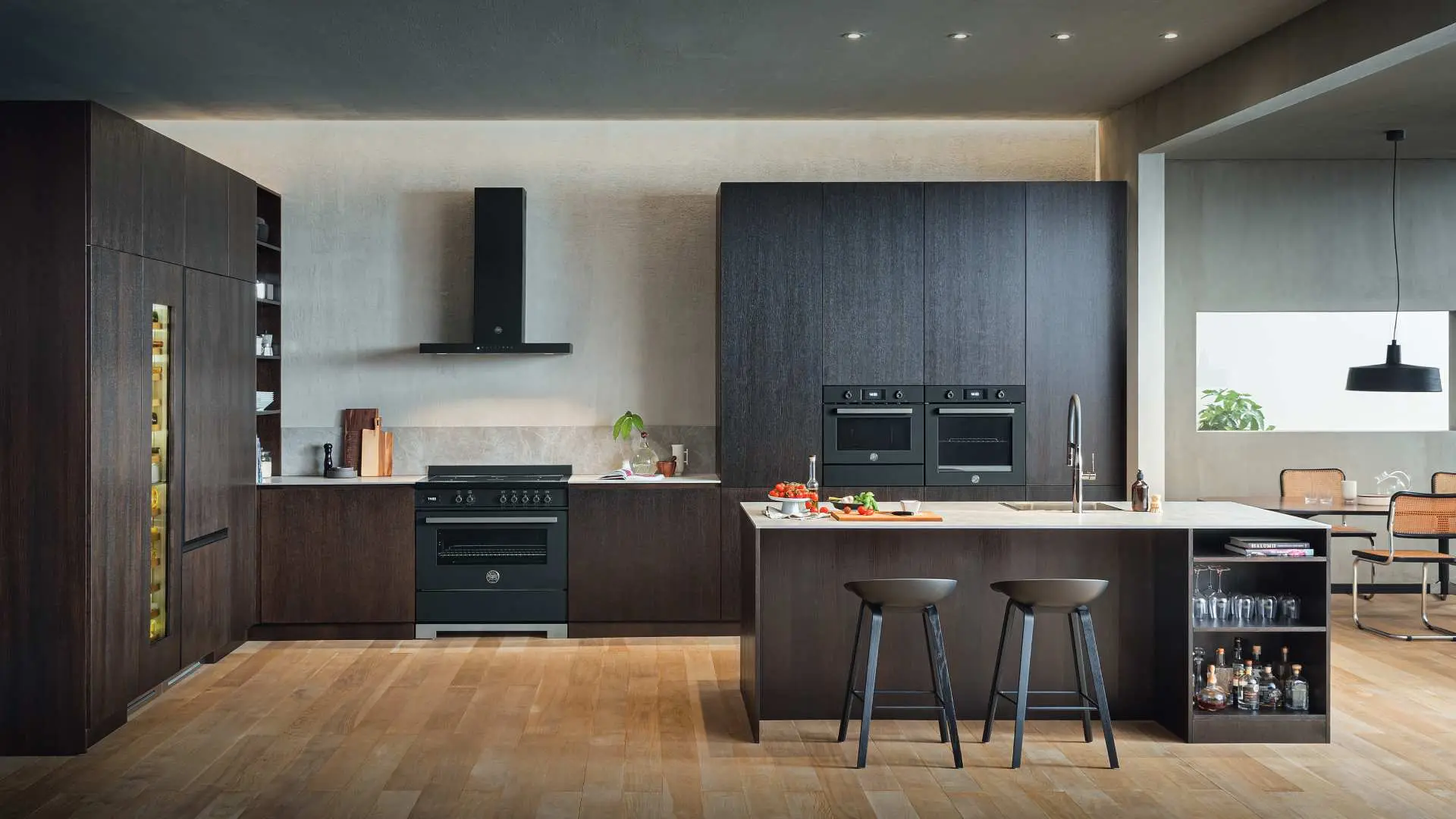 Founded in Guastalla in 1882, Bertazzoni represents today one of the most solid, dynamic, innovative and growing industrial and commercial realities in the kitchen appliances market.
Since Bertazzoni was founded in 1882, the company has always understood that the kitchen is at the heart of family life. Our cooking appliances have always been designed to help people bring the best home-cooked food to the family table.
Bertazzoni has built its reputation on considered design, outstanding engineering and a deep passion for food. Today, the Bertazzoni approach continues in the spirit of innovation that has run through six generations.
To celebrate our 140th anniversary we are proud to introduce a restyling of the Series, with new ranges, an extensive new portfolio of refrigerators and a selection of new ventilation hoods. Whatever your preferred style of cooking, Bertazzoni appliances will help you prepare and serve food with precision, flair and flavour – today, tomorrow and beyond.
Website: bertazzoni.com    |    Instagram: bertazzoni_official    |   Pinterest: pinterest.it/bertazzoni/
"We have a deep belief in beautiful cooking to bind families and friends together – and a sincere respect for nature and its products that we wish to be enjoyed by all those who follow after us"

Paolo Bertazzoni, CEO
For 140 years, every design detail and engineering innovation in Bertazzoni's distinctive cooking appliances have enhanced your kitchen and your cooking experience.
The result is a new generation of appliances across the Series, with new cookers, induction cooktops, exceptional refrigerators and new hoods. All are designed to help create the complete kitchen – not only in function but also through beautifully co-ordinated design.