Irina and Olga Sundukovy
Add to bookmarks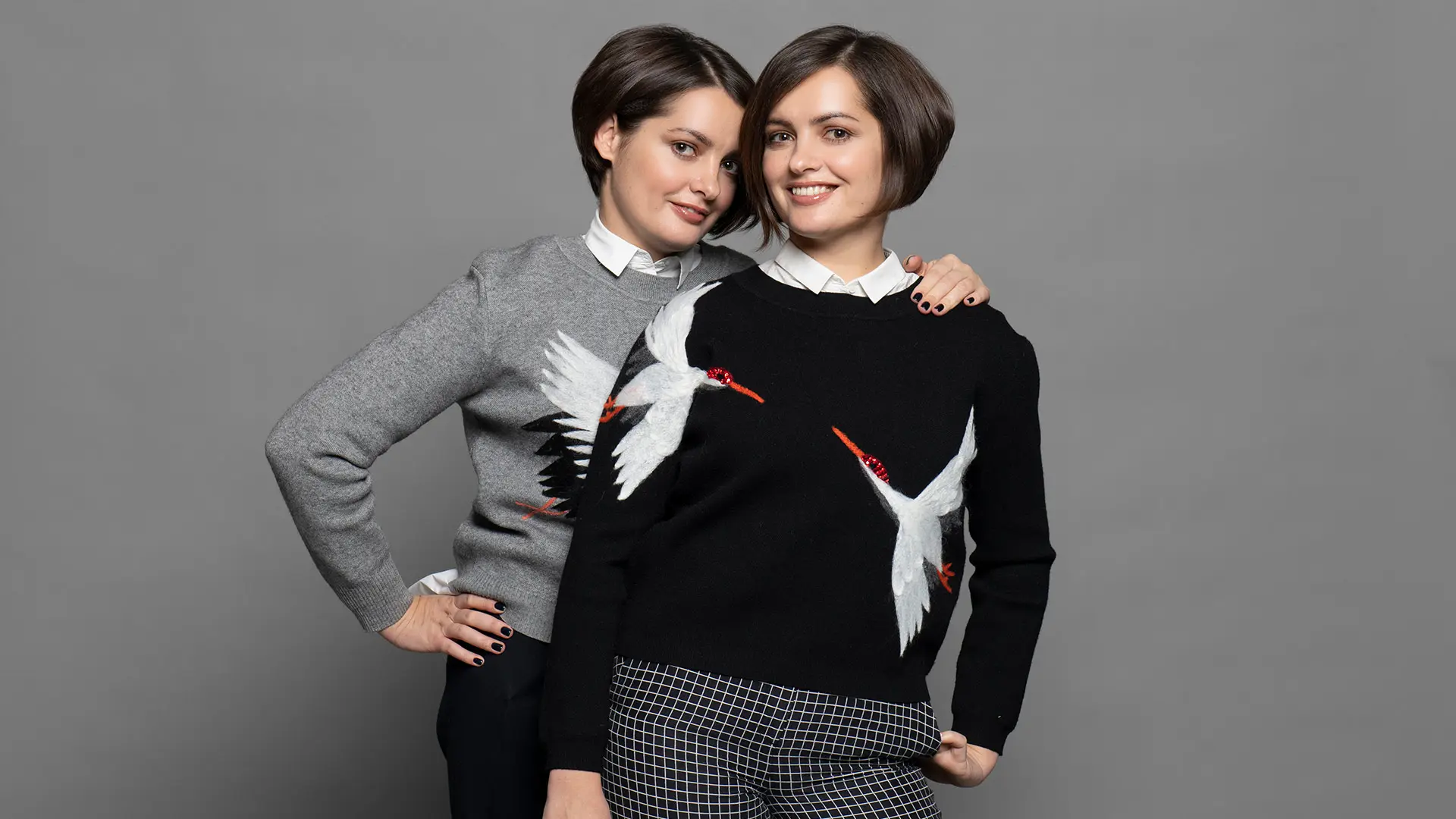 Specialising in projects in the hospitality and design sectors, they create experiential, empathetic, innovative and intelligent communal spaces all over the world.
Brilliant, talented and extremely determined (twin) sisters. Two designers and planners that have conquered an international stage thanks to projects redolent with creativity, contemporaneity, vision and irony, which in 2019 saw them win the prestigious Designer of the Year at the BD|NY Gold Key Awards – the leading event for contract sector professionals in the United States. They are Irina and Olga Sundukovy, who set up the S + S design and architecture studio in 2014, specialising in high-end hospitality and restaurants and bars, which now operates in Russia, Europe, the United States, the Middle East and Asia. For them, designing a public space means creating experiences, with the modern client's desire for comfort, relaxation and dreams foremost. All this without, however, forgetting the history, the geography and the culture of the place in which the building is to be located. Their brand of design is extremely fascinating, a knowledgeable balance of luxury and rigor, imagination and functionality, with unexpected and surprising pairings at times. The result is better, more experiential, intelligent and also very, very beautiful collective spaces.
What makes S+S Studio unique?
At S+S we believe that design should be relevant, aesthetic and functional, and we find inspiration in the history of each location, adding а contemporary, idiosyncratic twist and self-irony. Design starts with function. Therefore each of our projects begins with a thorough consideration of who our future guests will be. We have to tap into their future dreams, which they don't even know about yet. We also believe that public interiors must necessarily be based on a concept, on strong and clear ideas. We, as designers, scriptwriters, have to come up with this concept at the very start and follow it through to the very end.
How would you describe your aesthetic?
Striking and unique to the maximum appropriate extent. We love beige interiors as well, yet we introduce bright and unexpected forms, combinations, or even the behavioural patterns of our guests. We balance the customary and the familiar, the unusual and even the ironic.
Where do you find inspiration?
Absolutely everywhere. Our favourite phrase is: inspiration surrounds us. We are inspired by the people we meet, by films, books, stories, paintings and sculptures, fashion; we can even see a new hotel reception in a teapot ... Travelling, of course, although, at this point, we're living a life of which travel has become a part – sometimes there is too much of it and we even miss the days when travelling used to be something special.
Strange as it may seem, our very first project was a restaurant in our home city of Chelyabinsk. The design of our first "third place" – a space where people socialise after the "first" (home) and "second" (work) places – was a fair exchange of low cost for little experience, and we are happy that it no longer exists.
Are there any interiors you're particularly proud of?
Pullman Berlin Schweizerhof is undoubtedly one of them. When we started working on the concept, we were asked to blow minds and work off piste. So we did. The bold, daring design led to the operator's decision to make all subsequent Pullman hotels just as vibrant.
Another of our gems is also an ex-Pullman, in Versailles. After our design renovation, the hotel was upgraded to an MGallery Sofitel.
Our very latest love is Bosco Mishka Bar, a pop-up bar in the very heart of Moscow, on the Red Square. Its current look will only last until the end of October, so if you are in Moscow, be sure to stop by for a drink. Better in the evening, getting tipsy in a sea of 2500 lightbulbs.
The next hot concepts in hotel design?
The functional boundaries of public spaces are more and more blurred today. It is the guests and their interests that define them. We are currently in the process of creating a whole European network of hotels – vibrant, cosmopolitan, dynamic, free spirited. It is for a new sort of audience, people who do not stay in their rooms and watch TV but would rather hang out all together in the lobby. A hotel is no longer just a place for hotel guests, but for local residents as well, where life stirs and bubbles up in a lively mix. That's why future hotels will include co-working, F&B spaces, flower shops and other small enterprises, scattered within them. These will be vibrant places, democratic, yet with a "wow" effect, "rooted" in the neighbourhoods, with the "feel" of each unique city.
Do you have a design signature?
We like to bring humour and self-irony into design. Self-irony helps us in life, and, consequently, in work. We believe that there is enough seriousness in the world already. Therefore, even in the most serious five-star hotels, we find room for lightness, subtle irony and even recklessness, not to the extent that it gets in the way of our guests, but is observed only by inquiring minds. For example, in one hotel we made a frosted shower door, leaving two eyeholes for those who miss each other too much, even when separated for only 5 minutes.
What does it mean to be Designers of the Year?
Being Designers of the Year has made it easier for us to choose our ideal customers and projects, turning down those that do not quite live up to our dreams. We believe that, just as we choose our team members - picking out the best and trusting them - clients should also trust the best and chosen ones with their projects. It is important, however, that designers can clearly envision their dream and discard any projects that stand in the way of it.