The age of the branded podcast: companies narrate themselves in their own voices
Add to bookmarks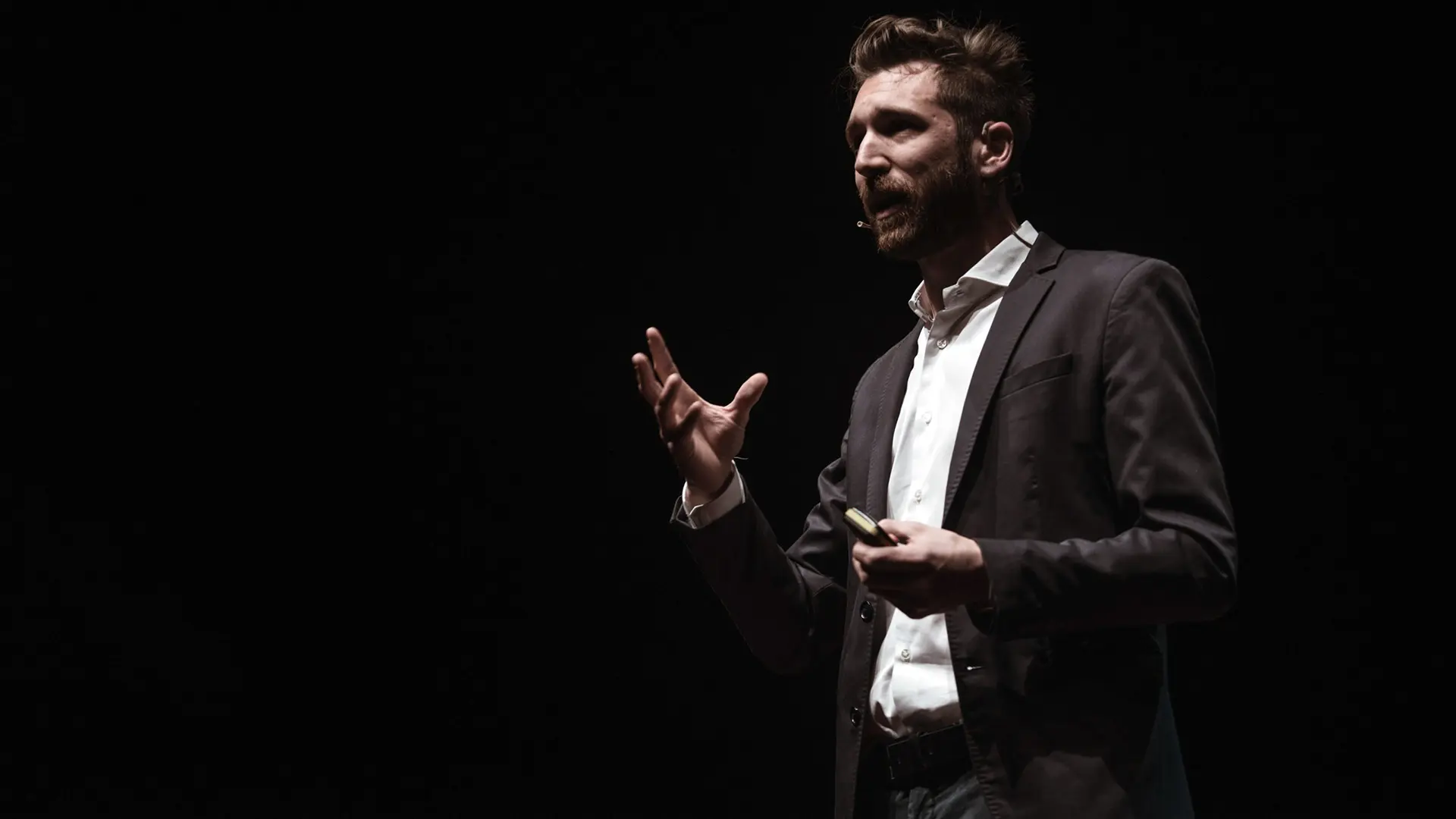 Companies are turning increasingly to audio. The podcast as a narrative form is becoming a communication strategy. We talk about it with Francesco Tassi, CEO of VOIS, who has a message for the design world.
A few weeks ago, I can't remember where, I found this quote from Richard Strauss: "The human voice is the most beautiful instrument of all, but it is the most difficult to play." That's absolutely true – I said to myself – in an age in which everything or almost everything seems to have become reproducible, the voice retains its intimate, pulsating quality, which makes each of us unique. My thoughts immediately turned to podcasts, a medium that has seen a 217% growth in listeners in Italy since 2015 (source: Nielsen). There's a buzz in the audio world and not just on the social channels, with the Audio Rooms on Facebook or the Clubhouse boom, but it is the companies in particular that are slowly discovering its potential through insights and careful audience profiling. So, while I was doing some research, I came across a couple of titles that won me over, not just because of their content but because of the power of their underlying concepts: they were two branded podcasts produced for Mini BMW to mark the launch of the MINI Electric. The titles: Prime Svolte [First Turning Points], with seven episodes that tell true stories about the early adventures that we can all relate to, recognised by Apple as one of the best podcasts of 2019; and the 2020 Quella Svolta Che [The Turning Point That], focusing on the stories of those who have been brave enough to swerve from a destiny someone else had mapped out for them. As you listen to them, though, nobody talks about the car and its characteristics, the product remains in the background, although the parallelism remains clear: buying a totally electric car these days certainly marks a great turning point. VOIS, the podcast media company, a product of the rebranding in 2020 of the tech company ForTune, was responsible for these. With a network of 400 authors and sound designers, VOIS operates in Italy and throughout Europe. All that was left was for me to meet the CEO, Francesco Tassi, also the author of the podcast Io Credo [I believe].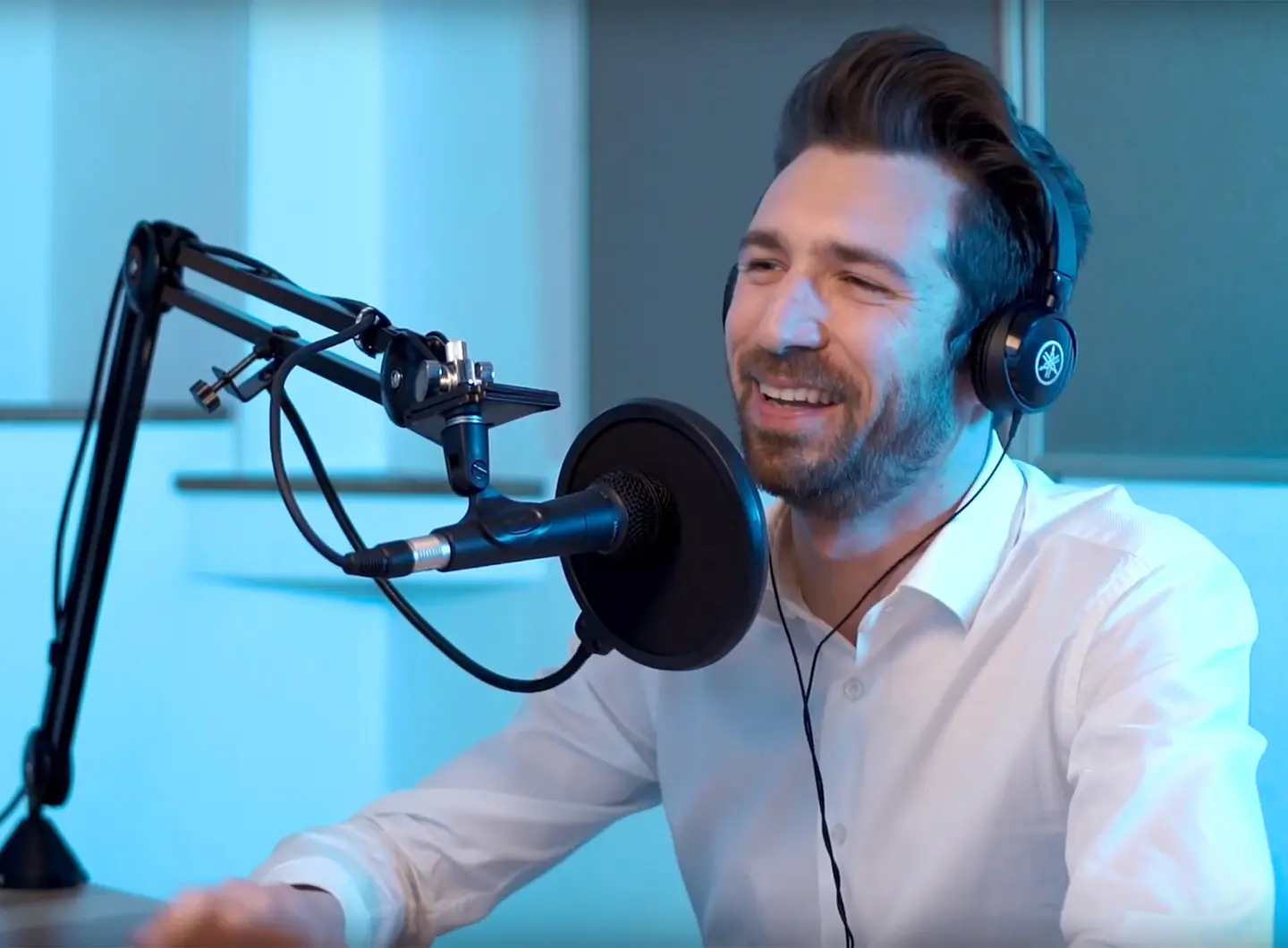 How do you define branded podcasts and when did they come into being?
Branded podcasts are the tools with which a brand becomes a voice and shares its values by telling a story. The very first one came out in 2015. General Electric analysed its target audience and discovered a mass of science fiction fans. The creative staff at BBDO in New York got to work and created the series The Message: a sci-fi themed podcast in which a team of experts manages to decipher a message of alien origin. In 2017 The Message notched up more than eight million downloads. The values of courage, vision and innovation narrated in the episodes are precisely those with which General Electric wishes to identify. Then groups such as McDonald's, Gucci, Facebook and Microsoft started using podcasts as branding and customer acquisition strategies. In Italy, in 2019, we found ourselves at the same point as General Electric in 2015 …
In Italy, though, some brands have started communicating through audio. From Adecco to ENI and Satispay to Angelini. I think it's a way of broadening their target audiences. You tell me, what's the added value for a brand?
The Message is interesting because it unlocks new possibilities – the brand becomes a publisher and can even produce podcasts on different subjects. Podcasts intercept people at previously unexplored touchpoints, you can listen while playing sport or cooking, or at times when you're feeling particularly receptive. With Instagram, we know there's a filter, that everything we see has been altered. Audio doesn't have these filters; we can bypass them and when we're feeling particularly receptive, we can take two steps forward. Podcasts position the brands on the new channels and platforms such as Spotify, Apple Podcast and Google Podcast, becoming part of multichannel strategies and providing precise data on retention, demographics, the devices being used etc. All this gains points on a brand awareness level and since it's all very recent, whoever embraces this trend is also seen as an innovator.
Where do you start when putting together an audio strategy?
The question you have to ask is: if a brand were a person, what story would they tell, what sort of voice would they have and what would their qualities be? Companies don't usually give us precise information. So you start by looking back - we study their history, their target audience, their tone of voice, the channels they're active on etc. and from there we extrapolate the characteristics on which to build the podcast. These steps dictate the strategy: a podcast devoted to the brand or sponsoring existing podcasts? Joining up with famous podcasters for a real influencer marketing podcast or bringing in Radio and TV scriptwriters for a made-to-measure project? Then you have to define the format, the social channel strategy and the company properties and the marketing plan. The aim is to open up a new communication channel in which everything has to "chime" with the brand and its values.
I really like the concept of the podcast as a medium of subtraction, leaving room for the imagination, just like a book.
Podcasts do have a limitation – there are no photos or videos, no products to showcase. But in the design world, which is afraid of them precisely because of this, I would just like to say one thing: podcasts can always be integrated into a communication plan and if, as well as having a form, a design product should also have an ambiance, a well-defined character, a voice … it would gain far more public empathy, because it would build a connection. Podcasts are subtractions in that they dispense with visual elements. The listener starts off in the dark, and it's our imagination along with the narration that delivers and sparks the key elements – in doing so, we create an emotional bond with our content. So it's a subtraction that actually adds value.
Let's talk about the future. How do you see the evolution of audio?
I think that social audio will see significant growth, because it really changes the dynamic of our dialogues. Markets are conversations, like the social channels although with different timescales, in which as well as the desire to talk there's also a lot of listening. Audio will increasingly give the brands opportunities to get close to people, involving them in a more authentic and empathetic way. I'm quite sure there will be a great many audio-first projects, i.e. conceived to be listened to first rather than being viewed. There are already lots of cases of podcasts that have become TV series with major investments, from Amazon HBO, NBC, Fox Television, Facebook and Netflix. There are Italian instances too: Amazon Prime, which produced the TV series Homecoming in 2018 with Julia Roberts, triggered by the podcast of the same name; then in 2021 it produced the Italian Veleno, which became a TV series.