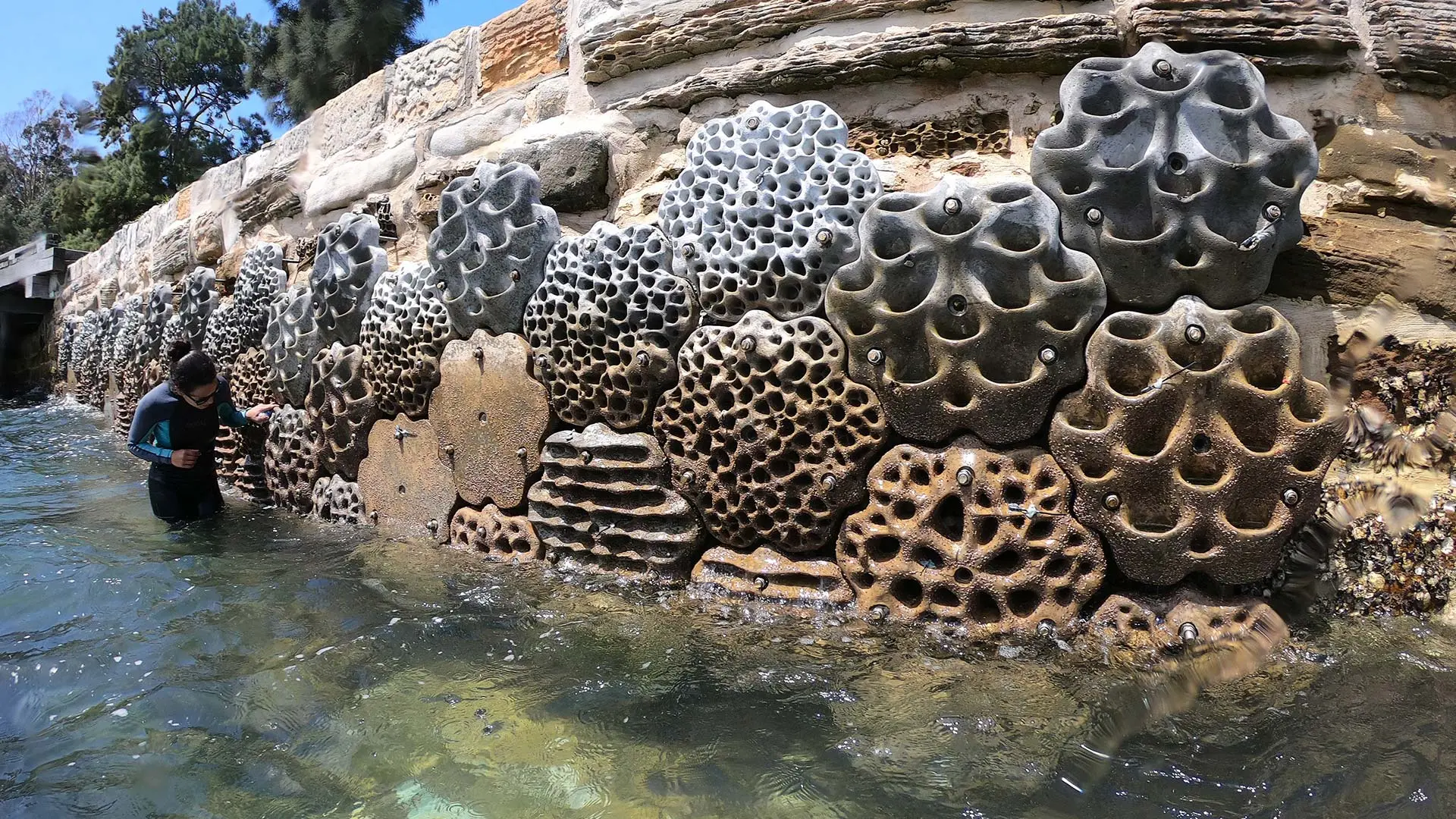 Design, science and technology combine to help imagine our future
IDEAT China reports on the new possibilities offered by design when it comes to imagining our future, as evidenced by an exhibition at the National Gallery of Victoria
The Chinese magazine devoted to design, architecture and interior decoration has dedicated a focus to a new exhibition at Australia's National Gallery of Victoria, curated by Ewan McEoin. Its title, Sampling the Future, serves as a description and a manifesto for the experimental approach of the 21st century designers who sample and analyse the present in order to study, observe and understand complex systems. The exhibition bridges the worlds of design, technology and science, experiments with materials and processes and proposes new ways of imagining our value systems. As McEoin explains to IDEAT China, there are now a great many speculative design projects that do not have a concrete impact on everyday life, which is why his careful selection of the seven projects making up the exhibition is so important.
He has gone not just for designers working at the intersection of science, engineering and high-tech, but also researchers and teachers, whose work also achieves its objectives by means of unconventional approaches, a combination of interdisciplinary research, reflection, experimentation and production. The upshot is an exhibition that builds awareness of key contemporary issues among the general public and the community, with Alex Goad's modular 3D-printed coral reef, geared to the rehabilitation of marine ecosystems; Pirjo Haikola's project developing the shells of sea urchins for the restoration of coral reefs; the Materials of Time and World series by the jeweller Kyoko Hashimoto in partnership with Guy Keulemans, which reflects on aluminium extraction; the large Unclear Cloud installation born of the partnership between Roland Snooks and sound artist Philip Samazis, Leanne Zilka and Jenny Underwood's Knitted Architecture, the video reflection on NFTs by Georgia Nowak and Eugene Perepletchikov and the variations reflected in Elliat Rich's Weaver project.  
The NGV's Senior Curator stresses in his accompaniment to Sampling the Future that when we consider some of the driving forces that are shaping the future of design practice – technological and geopolitical change as well as environmental and economic change - it is interesting to observe how these forces are taken on board, tackled and re-transformed by the designers. The design pieces showcased as part of Sampling the Future are, each in their own way, examples, indicators and barometers of the shifting thoughts and approaches of the designers, as they observe and react to the world around them.
Credits
Original Text: Yen Kien Hang
Photo: Courtesy of National Gallery of Victoria (Eugene Hyland)
Magazine: IDEAT China
Publisher: Modern Media