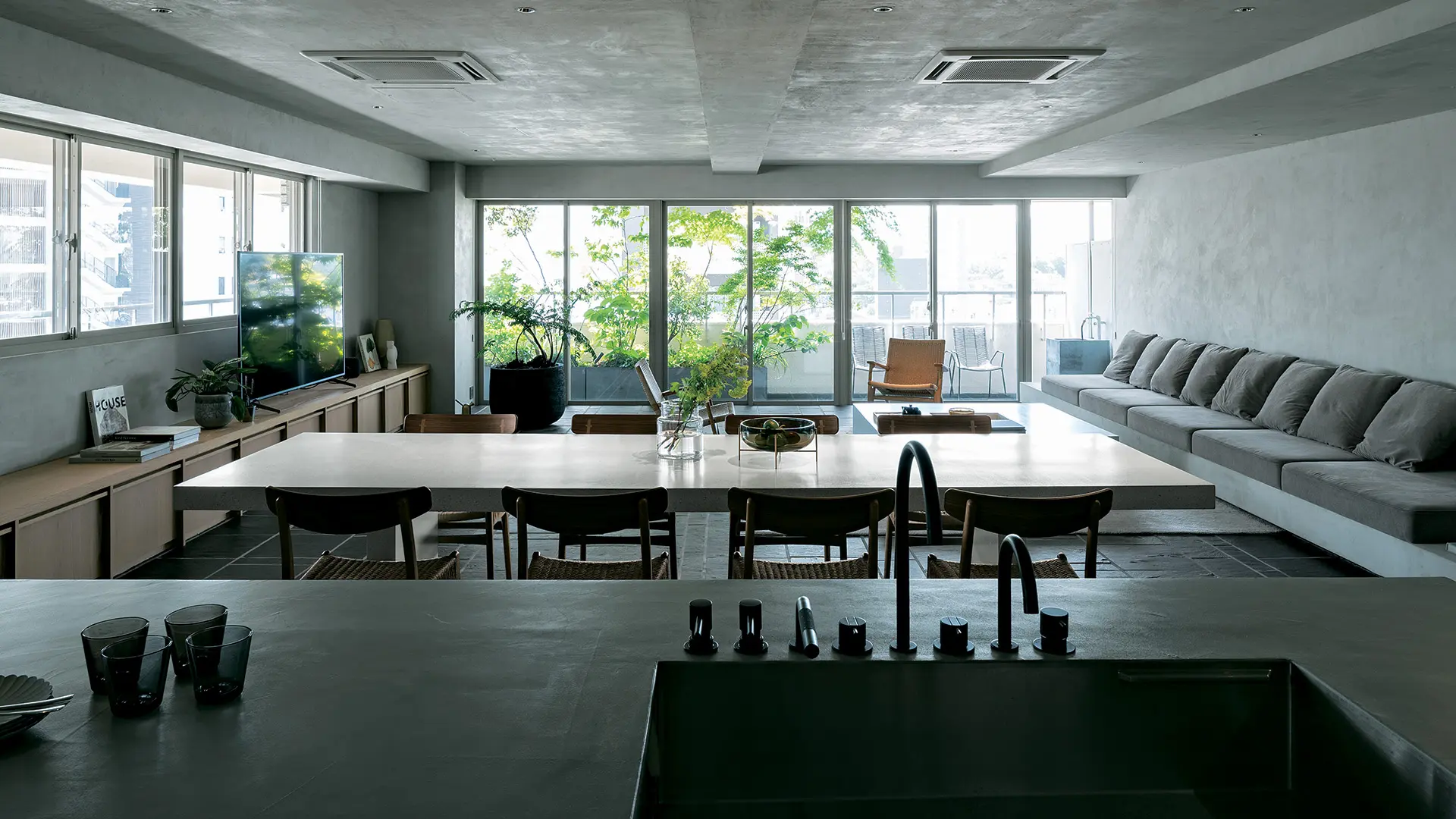 The dawn of the "K"DL era in Japan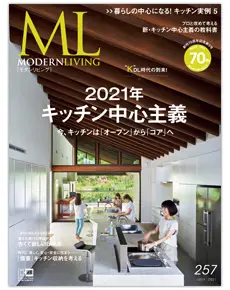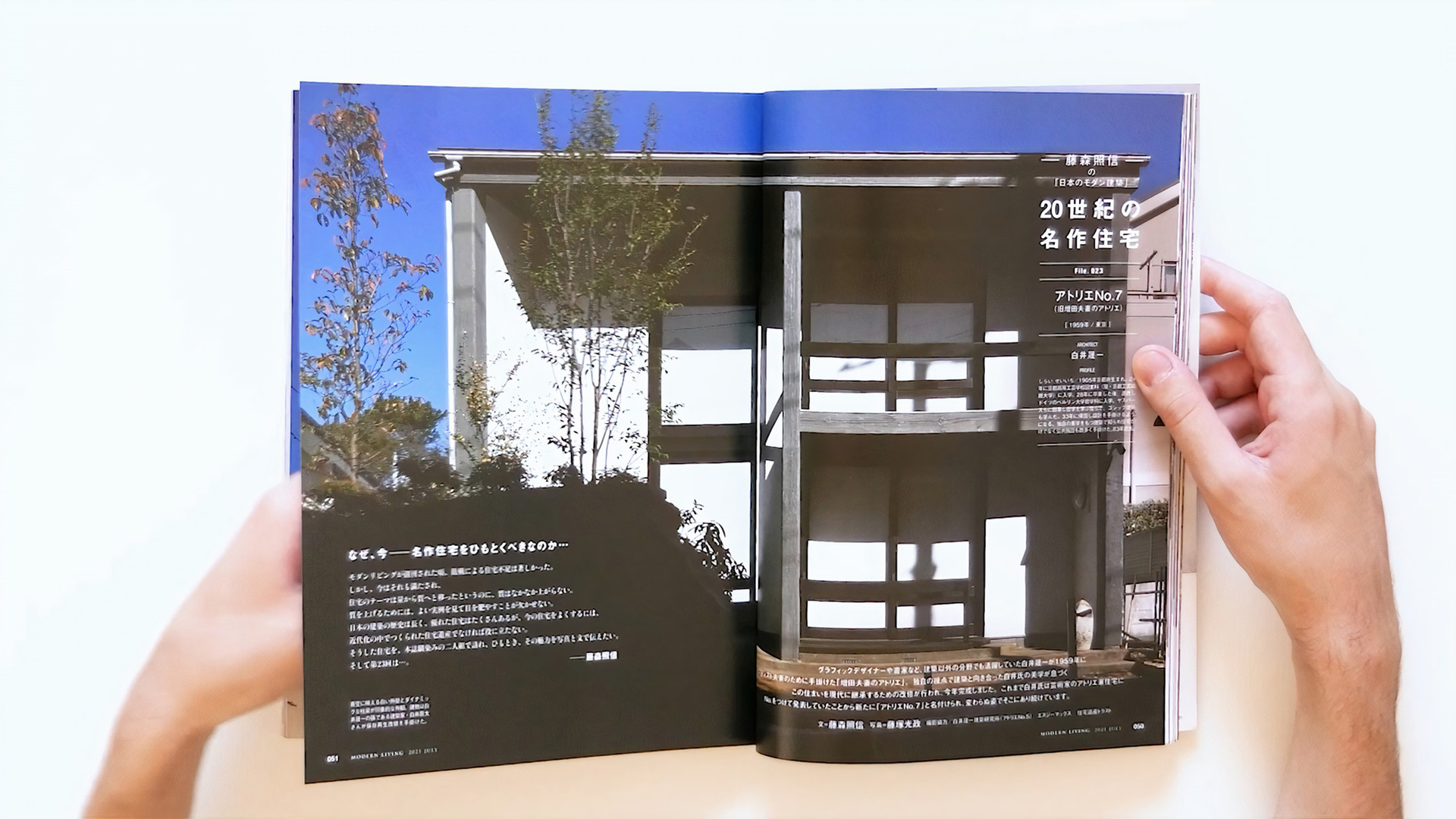 The Japanese monthly magazine Modern Living dedicates its July issue to the evolution of the kitchen, which, from backstage in 1950s became the beating heart of the Japanese home environment. Five projects and an in-depth analysis on changing lifestyles and the way home is inhabited.
We're taking kitchens up a notch with this issue!
Throughout the history of post-war housing, the kitchen has undergone a transformation, from an afterthought to an open plan hub occupying pride of place within the home and bringing the family together. Today the integrated LDK (the abbreviation LDK is often used in Japan for a type of room layout with a space that serves as living room and dining room with a kitchen area tucked away in a corner) configuration is extremely popular, with kitchens no longer walled off rooms but sitting at the very heart of the home, with their own unique beauty and desirable décor. In 2021, with more time than ever being spent at home, the area around the kitchen has become a space as much for working remotely as for dining with the family and entertaining. The kitchen has become a multifunctional area and no longer merely a place "for cooking in". In this special issue of Modern Living entitled "The advent of the "K"DL era! Kitchen-centricity" we go back to the basics and explore the new interior space generated by the equation: kitchen + home as a whole. We present the actual kitchens of five homes as examples of the new kitchen-centric home tailored to today's lifestyles, including detailed illustrations. In the second special, we will look at how lifestyles are likely to continue changing due to the Covid-19 pandemic, and ask what kind of kitchen should be the hub of the home. What devices should there be in kitchens? What style? We interview a number of experts and pick their brains for exciting new ideas. We hope that these plans will provide interesting reading thanks to the amazing concepts and examples they provide. 
Going forward, we fear we might be stifled by the standard approach to houses designed with a traditional L, D and K layout. Conversely, we need more freedom and greater flexibility in the way space is allocated. However, one thing will not change, and that is that the place we eat in is a key element of human communications. It is the kitchen (in which we come together and share meals) that is the heart of the home. We believe that a top-notch kitchen is the best way to generate "a happy connection between people".
Editorial letter by Rie Shimizu, Editor-in-Chief of Modern Living magazine
Credits
Video: Michele Foti
Photo: Akinobu Kawabe
Design: Suppose design office Makoto Tanijiri + Ai Yoshida
Magazine: Modern Living
Publisher: Hearst Fujingaho Co., Ltd.