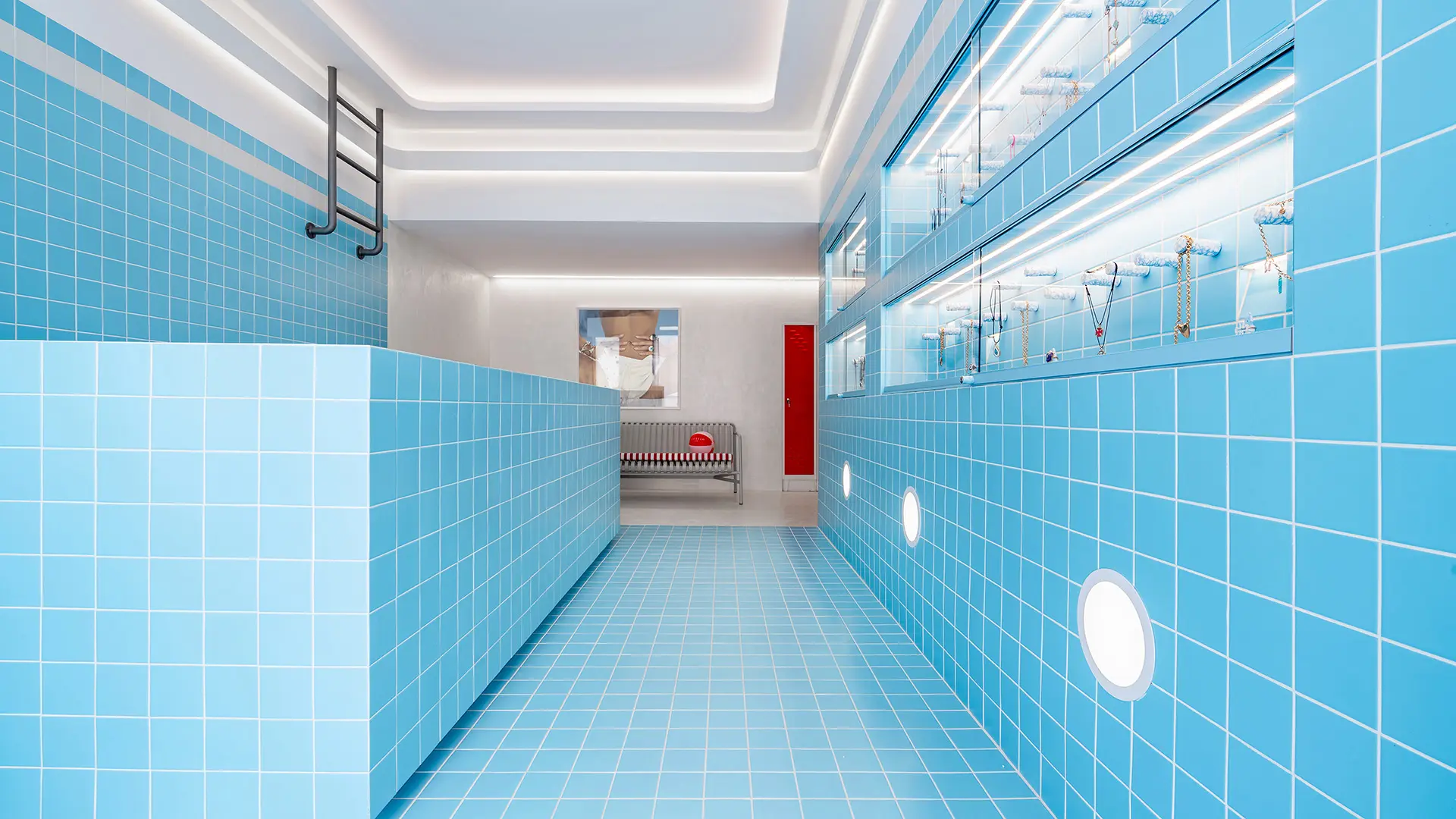 The present and future of physical retail spaces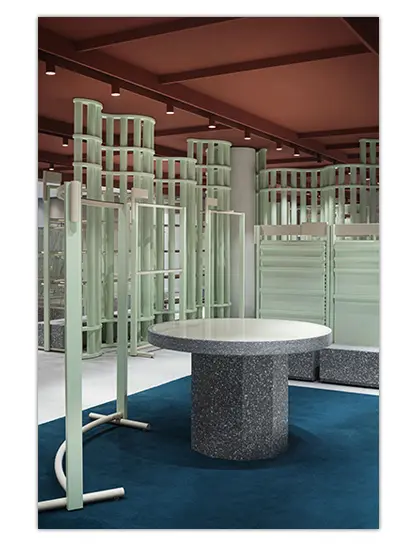 FRAME, designweek, Vogue Business and Indesign Live take stock of the state of retail spaces, analyzing the latest news and predicting the most likely future scenarios
"It might seem counter-intuitive to increase retail spaces as the pandemic has not been kind to the long-suffering high-street. But expanding a brand's physical presence, if designed well, can provide opportunities for unexpected engagement" said designweek at the end of January, citing examples from some recently opened flagship stores around Europe, such as M&M's in Berlin, and Lavazza and Samsung in London, underlining the importance of designing with local value in mind. 
Despite digital acceleration over the last two years, physical points of sale, or rather, points of experience, continue to be key for brands, provided that when they design their spaces, services and opportunities, they take important elements into account, such as "the strategy of location and demographic. Imperatives of environmentally conscious design and retail and hospitality feasibilities. The integration of digital experience as part of the patron's journey – from early engagement, right through to bricks-and-mortar exchanges. And so much more." Indesign Live compiled a list of five points to always bear in mind when considering the future of retail and hospitality. 
Indeed, many luxury brands are deploying a variety of strategies to expand their younger community. This is particularly true in jewellery, as we learn from Issue no. 144 of FRAME, which offers examples of stores designed to appeal to the Gen-Z audience: "Gen-Z's approach to accessorizing is a great departure from its predecessor's notorious minimalism. The loud-ness of Tik-Tok has contributed to a mischievoud jewellery movement. […] Now, designers are finding ways to incorporate these flamboyant motifs into brick-and-mortar retail.[...] 'Ask yourself: what does gender, race, diversity and inclusion look like in a 2021 retail world? - questions Ben Smithee, CEO of The Smithee Group". 
Frame goes a little further, however, wondering, "Could retail stores become museums of touch? The pandemic redefined our relationship with touch, sending brick-and-mortar retail into a tailspin. But with people craving tactility once again, retailers are well-placed to turn their stores into high-touch sanctuaries for sensory pleasures.[...] With evidence showing that the materiality of products is key to brick-and-mortar growth, this presents an opportunity for retail designers to experiment with how they engage customers' senses. Typically, sensorial retail would hinge on sight and touch, but more recently stores have been catering to our senses of sound, smell and taste, with curated soundtracks, signature brand fragrances and in-store cafés fast becoming part of the retail offering." 
Vogue Business is of the same opinion, pointing to over a thousand multi-brand stores that have opened in China in recent years, highlighting the new opportunities physical experiences open up. "Threatened by the convenience of online shopping, physical stores are now required to offer more than a place to shop. The new mix might include exciting experiential elements, an attractive interior design that can double up as a social media post background and exclusive access to brands with a personalised experience. All these factors are appreciated by Gen Z consumers. 
Multi-brand stores are particularly well-placed to deliver on this front because of their hyper-curatorial approach and their strong focus on the specific needs of local clientele. […] A super-local touch for store design is essential, explains Mike Roberts, chief creative officer of retail design consultancy Green Room. 'Many of these retail spaces are now designed by local architects and curated around local needs with local nuances, to the point where the personality of the founder is expressed quite openly,' he says. A typical example is Qianyi Lin, co-founder of architecture and design firm Various Associates, who has designed multi-brand stores Angle in Shenzhen, SND in Chongqing and J1M5 in Qingdao. While the three projects are widely different in aesthetic, they all present highly flexible, multi-functional spaces." 
 
Vertical image: DWA design studio, Rinascente Roma Fiume, ph. Alberto Strada. Read here the interview to the studio.  
Subscribe to the newsletter of Salone del Mobile.Milano to stay updated.