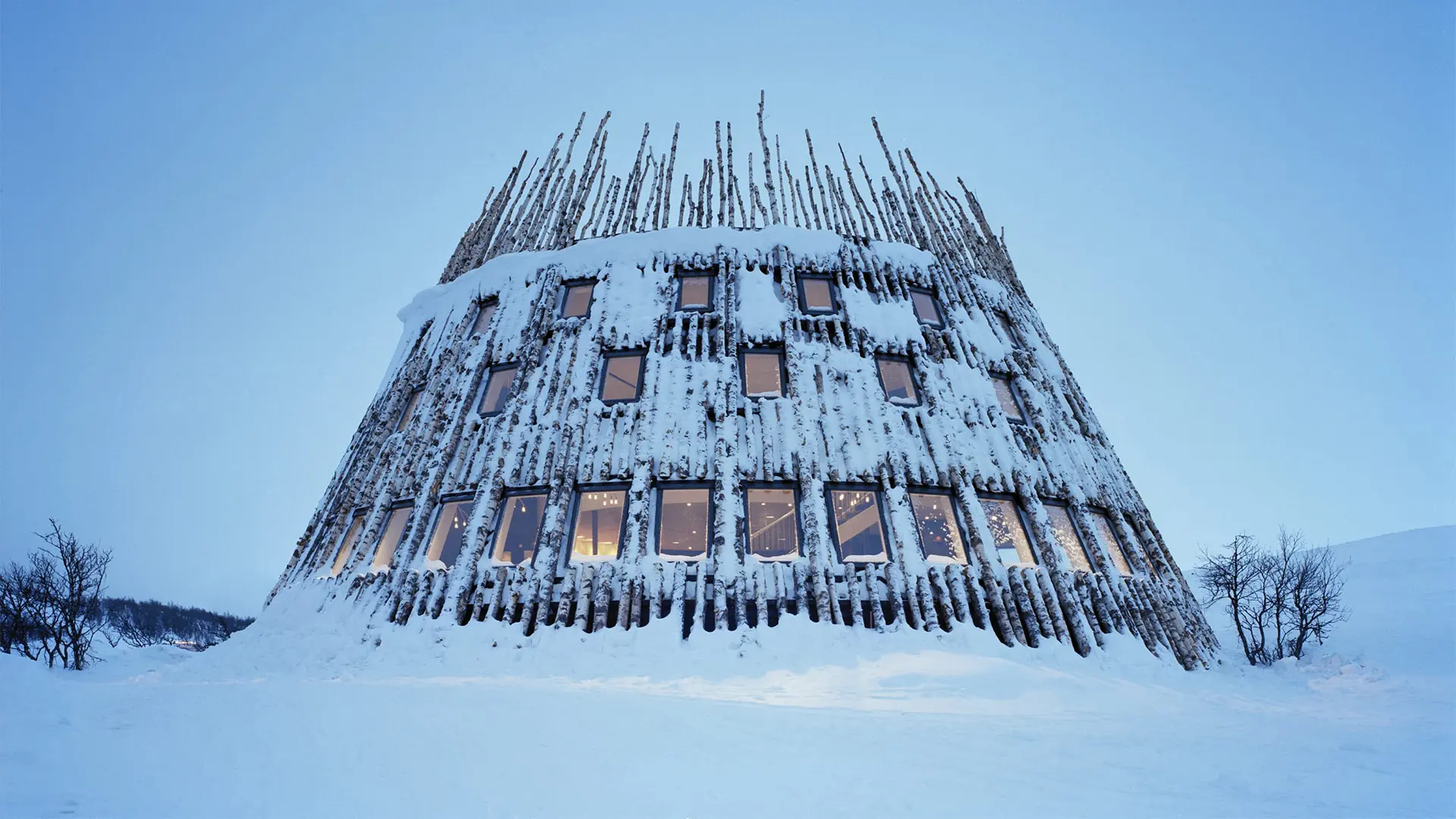 The December-January issue of the Italian magazine The Good Life is entirely dedicated to the mountains, with insights into business and lifestyle at the top, exploring the best destinations (and the most interesting projects) from all over the world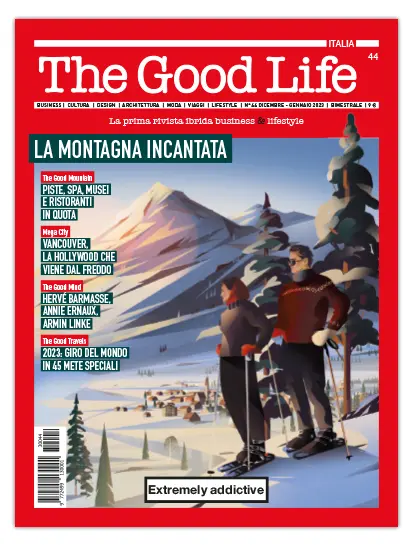 "In this issue much has been done to tell you about another way of experiencing the mountains – says the editorial director Federica Sala at the opening of the issue –: first of all, through art, that increasingly dialogues with the peaks and nature. As in the case of the Mirage refuge in Gstaad, the work of the American artist Doug Aitken, or the Arte Sella sculpture park, awarded this year by the Foundation Italy Homeland of Beauty. Or, again, as demonstrated by the exponential increase in galleries and artistic events taking place in the mountains, for example in the open valleys of the Engadine. Not to mention food and wine tourism, with skis ambassadors in Alta Badia who combine sporting passion with wine tasting and with the selection of high-altitude restaurants capable of bringing lightness to traditional flavours. And since the mountain has an ancestral and mythological charm, we could not fail to celebrate it with a roundup of contemporary architecture inspired by the peaks, the reopening of Bhutan to tourism and some true insider tips for those who organize epic skiing in the four corners of the planet, from Argentina to Japan." 
"With this issue that you are holding between your fingers – continues the managing director Federica Brunini in her editorial to follow – we thank, celebrate and say goodbye to 2022 to welcome 2023. And we do it on the slopes, by the sea, in the city or in the forests of every latitude, as long as they are in special places for us and we hope also for you. We have carefully selected them, one by one and from all over the world: it is our gift to you who have read and supported us up to here, with the hope that in a few weeks we will find ourselves catapulted together into the new year and into new, extraordinary , possibilities: to travel (leave with us to Vancouver!), to rest (we have selected the best mountain spas for you), to read (our interview with Nobel Prize winner Annie Ernaux), to sit down at the table (with the top chefs of the moment), skiing (in Japan, Canada, Valle d'Aosta or Trentino-Alto Adige), experimenting (long live techno-gadgets but also wines and mountain flavours), getting inspired (fashion, art, design, nature)" - explore The Good Life website here.
Magazine: The Good Life 
Country: Italy 
Issue: december-january 2022  
Author: editorial by Federica Sala 
Photo: Restaurang Tusem Raumndberget, Sweden